What is Remdesivir: Price, Uses, And Side Effects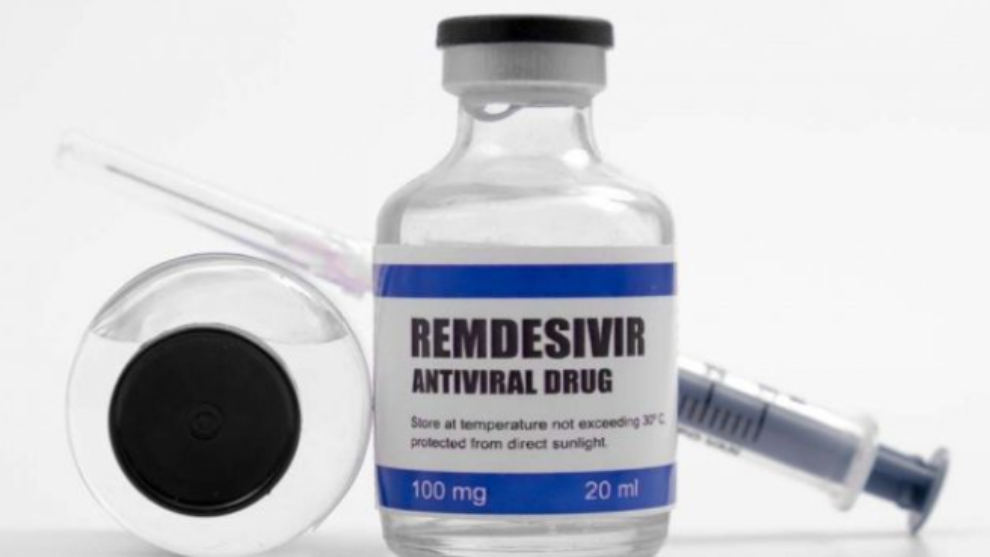 Covid-19 is something that no one can forget. People facing the disease face something that no one has ever seen and which doesn't have any permanent solution. Moreover, doctors are prescribing some of the injections and medicines which are used for normal disease cures. One of such names is of remdesivir. Everyone have several questions regarding remdesivir injection, such as what is remdesivir? What are remdisivir injection uses and so on.
I know you have the same questions, and in the further article, I will tell you everything regarding remdesivir injection. All you need to do is just read and spread the facts about it.
What is Remdesivir?
Remdesivir, of brand Veklury, is a broad-spectrum antiviral drug created by Gilead Sciences, a biopharmaceutical firm. It is given as an injection into a vein. It was authorized or permitted for urgent use in roughly 50 countries during the COVID-19 outbreak. In November 2020, the World Health Organization issued updated guidelines that include a conditional recommendation against using remdesivir to treat COVID-19.
According to Gilead, testing of remdesivir's effect on COVID-19 began in January, when the epidemic began. It has subsequently grown, and medicine is currently being researched in more than 70 nations. This must clear you with your first question, i.e., what is remdesivir. Remdesivir is approved by the Food and Drug Administration (FDA) for the treatment of COVID-19 in hospitalized adult and pediatric patients.(here)
Remdesivir Injection Uses Before Covid-19
Remdesivir has been tried on emerging illnesses like Ebola and other coronaviruses like SARS and MERS in the past. Still, it has never been approved as a therapy for any of them. It was used to treat Ebola, but it didn't work. Gilead even noted on its website that the medicine was not authorized anywhere globally for any application until the recent FDA decision. The FDA has granted an Emergency Use Authorization (EUA) for remdesivir to be given to children weighing 8 pounds (3.5 kg) to less than 88 pounds (40 kg) who are hospitalized with severe COVID-19.
Remdesivir is available as a liquid and powder that must be combined with liquid and slowly injected into the vein by a nurse or doctor in a hospital over 30 to 120 minutes. It's normally administered once a day for five to ten days. Your treatment duration is determined by how effectively your body gives a response to the drug. That is the answer to the question of what is remdesivir.
How to use it?
Remdesivir is a drug that should only be taken as directed by a doctor. Before beginning therapy, follow your doctor's or pharmacist's drug instructions. Before using this medication, make sure you read the directions carefully.
This medication is an intravenous injection, which means it must be administered into veins. Do not take more, less, or longer than the prescribed dose of this medication.
Remdesivir Injection Side Effects
After knowing the answer of what is remdesivir? Next question is, is there any side effects? Remdesivir injection might produce substantial side effects both during and after the infusion. While you are getting the drug, a doctor will keep a close eye on you. If you come across any symptoms during or after the injection, contact the doctor or nurse right away: shivering; dizziness when standing up; vomiting; sweating, abnormally fast or slow heartbeat; or swelling of the face, lips, or eyes, throat, tongue; rash; wheezing or shortness of breath.
If you react to your infusion, your doctor may need to reduce or stop it. This drug has got negative effects in studies done during the 2014 Ebola outbreak. Including higher liver enzymes which might or might not indicate liver problems. In the COVID-19 medication study, three individuals in the United States experienced a comparable elevation in liver enzymes.
Preliminary findings from the usage of remdesivir has reported in a research published in the New England Journal of Medicine by Gilead Sciences. More than half of COVID 19 patients suffered pharmaceutical side effects in this trial. Ranging from rash and diarrhea to severe renal damage.
Remdesivir Injection Price
As you know what is remdesivir, its now time to know its price. Gilead Sciences, located in California, released price intentions for remdesivir. An antiviral COVID-19 medication candidate, states that the medication will cost $520 a dosage for private insurance companies in the United States $390 per pill for the federal government.
The total fee to hospitals for patients with private insurance in the United States will be $3,120. For most persons who undergo a five-day therapy of the medicine using six vials (based on existing patterns). The overall cost for people on government health plans in the United States will be $2,340 per patient.
How to Buy Remdesivir
As you are now aware of the price scale, it will be easy for you to buy remdesivir. Many pharmaceuticals even go with the black marketing of remdesivir. Such a scenario disturbs the mental peace of the family members. You can even go for remdesivir injection buy online. All you have to do is search regarding the injection on the search engine and then put your address on the website.
You can even search regarding remdesivir injection near me, and it may tell you the directions for the nearest store having it. But always remember that what is remdesivir? It is an alternative for Covid-19, and that too in extremely critical situations. Using it on initial levels of the coronavirus can lead to various side effects. 
Conclusion
The present scenario of the earth has made us ask a question of what is remdesivir? Remdesivir is a broad-spectrum antiviral drug created by Gilead Sciences, a bio pharmaceutical firm. It has various side effects, too, such as nausea, vomiting, sweating, etc. It was first used for Ebola. Remdesivir is now used as a drug in the emergency cases of covid-19. You can buy it sometimes online too. However, depending totally on this drug is not a solution; keeping our immune strong is and you should know health and nutrition tips tor a long healthy life.
I hope you liked this article, for more such articles stay connected. Don't forget to drop your reviews and doubts in the comment section.