Best Antibacterial Soap for Clean and Refreshed Body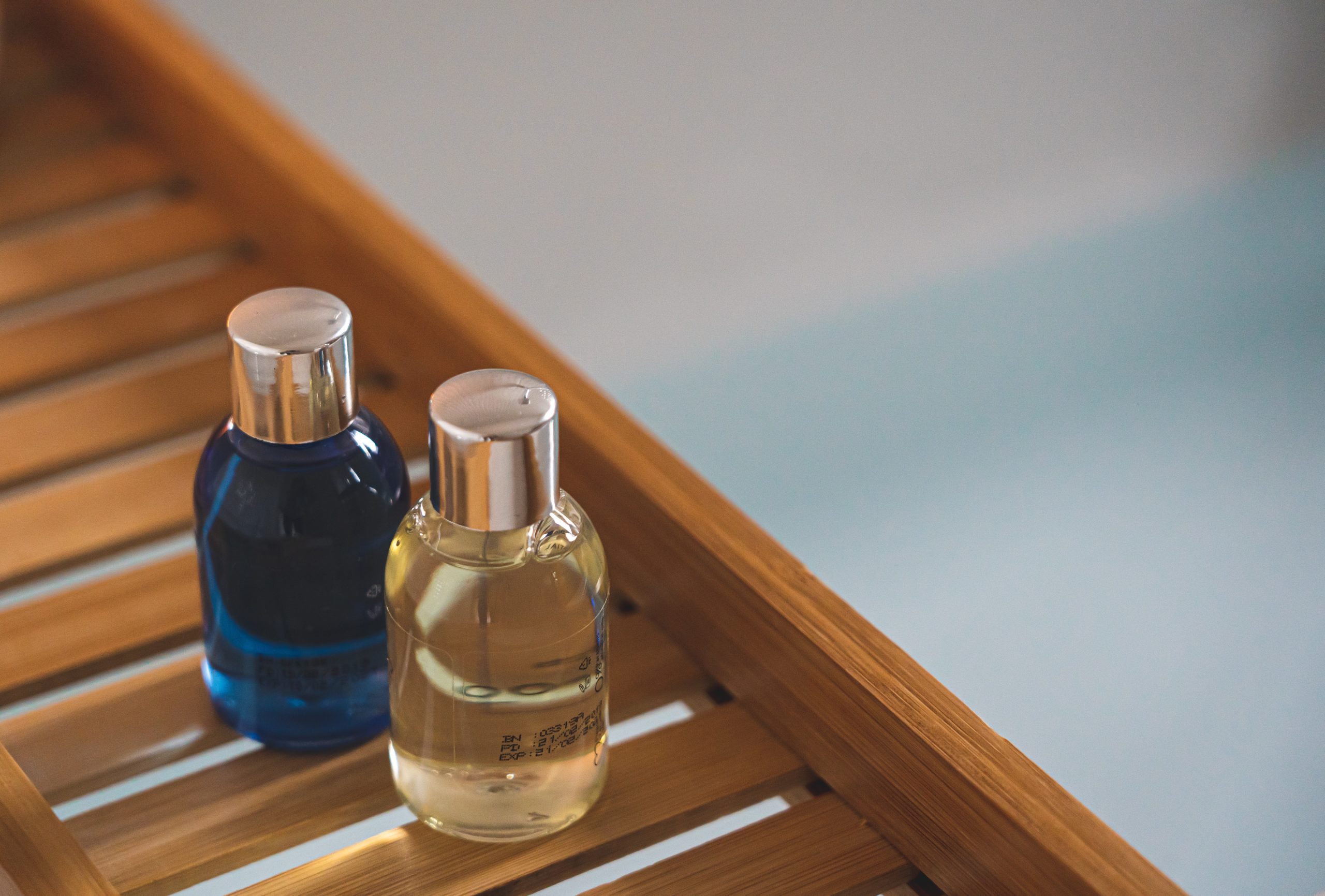 While plenty of body soaps and washes are available in the market, not all of them target reducing bacteria. If you want to get rid of every single pesky bacteria on your body, then it's time to try antibacterial soap for body.
Body odor is a result of a bacterial buildup and feeding off of the sweat on our skin. This is also true in the case of your feet when they do not get enough ventilation. Having the best antibacterial body wash handy to target the body and foot odor always works on the odor issues.
If you are concerned that using antibacterial soap for the body will leave your skin itchy and dry, then check out the list below for some of the best antibacterial body wash options. These not only kill bacteria but also keep your skin moisturized and replenished.
The 10 Best Antibacterial Soap & Body Wash For Your Body
Dove Care & Protect Antibacterial Body Wash
Dove is the number one recommended body wash brand in the market. Dove Care & Protect Antibacterial Body Wash kills 99% of bacteria in 20 seconds and is tested for E.Coli bacteria. It also moisturizes the body really well. The active ingredient of this body wash includes Benzalkonium Chloride, which is 0.13%.
It contains lauric acid, which is known as a great cleanser and also contains anti-acne properties. According to a 2009 study, lauric acid needs to be used at about 15 times lower concentrations to keep acne bacteria at bay when compared to benzoyl peroxide.
It has pH-neutral, which keeps the body hydrated, along with humectant like glycerin which attracts and retains moisture into the skin. Not to mention it is the best smelling body wash out there, which leaves a very fresh fragrance along with much-needed moisture for the dry skin.
Dettol Anti Bacterial pH-Balanced Body Wash
Dettol antibacterial soap/body wash for the body is optimally pH balanced, killing germs while keeping the skin moisture intact. This antibacterial body wash helps in protecting the body against germs and causes respiratory and skin infections like gastroenteritis, influenza. It is also available in a sensitive variant to suit sensitive skin types.
Dettol body wash also contains glycerin which is a great humectant to draw in moisture. Salicylic acid is also a part of the ingredient list, which is great to exfoliate skin and has anti-inflammatory properties. It has the original Dettol pine fragrance due to menthol content. In case you don't know, Menthol is a great antibacterial and antifungal ingredient to be used in body wash.
Derma-nu Antifungal Therapeutic Soap All Over Body Wash
If you are looking specifically for an antifungal body wash, then check out Derma-nu Therapeutic soap. It is formulated using 705 natural ingredients that protect the skin against any harsh conditions and irritation caused by fungus and bacteria. These conditions include ringworm, athlete's foot, psoriasis, acne, jock itch, nail and toenail fungus, and body odor.
It is formed with a blend of peppermint, tea tree, wintergreen, menthol, spearmint, and eucalyptus essential oil to soothe itchy and dry skin. These are all aromatic oils with an uplifting scent, making this one of the best smelling face wash options.
This antifungal soap and body wash is good for the gym or sports enthusiasts and athletes as they are breeding grounds for bacteria.
Hibiclens Antimicrobial/Antiseptic Skin Cleanser
Hibiclens is an antimicrobial soap for the body and belongs to the medical-grade antimicrobial cleanser. It kills bacteria, fungi, viruses and also safeguards the skin against germs for 24 hours. You can use this cleanser for general cleansing as well as skin wounds. Not only does it kill germs, but it is also gentle enough for everyday use.
It contains activities like Chlorhexidine Gluconate 4%. It is even used in hospitals for its antiseptic properties. Hibiclens attach to the skin and leave behind a non-sticky protection layer to kill microorganisms for 24 hours. This antibacterial soap works great for body odor and also as a hand soap too.
Botanic Hearth Tea Tree Oil Body Wash
If you like using tea tree oil in your body care products, then you will enjoy using the Botanic Hearth Tea tree Body wash. It is formulated using 100% tea tree oil, olive oil, coconut oil, jojoba seed oil, shea butter oil, sea buckthorn berry oil and cocoa seed butter, oregano oil, peppermint oil, cranberry seed oil.
This shower gel can be used on the body and foot. It contains many natural ingredients and plant extracts that target multiple skin concerns and issues. This tea tree oil body wash also targets ringworm jock itch, body odor, athlete's foot acne, nail fungus, toenail, yeast, and many other skin irritations.
It helps to soothe and calm dry skin and is suitable to use on all skin types. This is among the best antibacterial body wash, which is suitable for athletes or any person who engages in sports or physical activities. As it contains a blend of essential oil, it fights fungi and bacteria while getting rid of burning, dryness, itching, and excessive odor.
Remedy Soap Tea Tree Oil Body Wash
Remedy Soap body wash is formulated using 100% natural cleansers to provide relief from body odor, jock itch, and athlete's foot. It contains organic oils to soothe dry and itchy skin while keeping body odor away.
This body wash does not contain any harsh chemical; instead is a blend of peppermint oil, tea tree oil, and aloe oil, which keeps body rashes and allergies at bay. To prevent skin from using, you can dilute it with 10-30% water.
This antibacterial soap for the body uses coconut oil as the base and does not use any chemicals to create lather. So if you do not see any lather, this means it does not contain sodium lauryl sulfate; however, this does not impact the effectiveness of this body by any means.
Dove Men+Care Anti-Bacterial Body Wash
If you are searching for the best antibacterial body wash for men, then try Dove Men+Care. It is formulated to kill 99% of germs and can be used both as a face wash and body wash. It contains Benzalkonium Chloride as the active ingredient in 0.13%.
This is a super lightweight Dove body wash that uses MicroMoisture technology. When it lathers, this automatically gets activated to get rid of germs and dirt while making sure that the skin stays comfortable.
Oriso Anti-Fungal Tea Tree Oil Body and Foot Wash
Price is an antifungal body wash containing 5% tea tree oil to get rid of bacteria and fungus found in jock itch, ringworm, acne, eczema, nail fungus, and body odor. It gets rid of grime and dirt while soothing and hydrating the skin.
This body and foot wash is suitable for all skin types, including sensitive skin. You can use this as nail, foot, or body wash to hydrate, clean and moisturize the skin.
Purely Northwest Antifungal Tea Tree Oil Foot & Body Wash
Purely Northwest is an antifungal soap for the body targeting skin issues like ringworm, armpit odor, itchy scalp, and others. This is one of the best antibacterial and antifungal body wash options suitable for gym enthusiasts, athletes, and people in contact with exercise mats, etc. It contains aloe vera, tea tree oil, and other plant extracts to get rid of body odor.
Dial Antibacterial Deodorant Gold Bar Soap
If you are a fan of using bar soaps, then you will love this antibacterial soap for your body from Dial. it contains 0.10% Benzalkonium Chloride to kill bacteria and keep odor away for a long time.
This will make your skin clean, moisturized, and refreshed. Not the mention, at the price you pay, this is a classic and the best smelling body wash you must have in your bath essentials kit.
This bar soap formula will leave skin feeling clean, refreshed, and moisturized. This antibacterial soap offers odor protection and has a clean, fresh scent – Dial's classic Gold fragrance that's been around for decades. And you can't beat the price!
The Benefits of Antibacterial Body Washes and Soap for Body
Any best antibacterial body wash is meant to target different skin concerns while removing body odor, sweat, oil, and bacteria from the skin. Whether you use a product that has antibacterial ingredients like natural essential oil like tea tree or Benzalkonium Chloride they work by completely removing the dirt and grime and sweep away all the dead skin cells along with odor-causing bacteria from the body.
The trick here is to not overuse the antibacterial products as it can sometimes reduce bad bacteria on the skin and also lower the healthy bacteria levels. Using too much product can cause irritation and eventually harm your skin.
Final Thoughts on Antibacterial Soap For Body
Using antibacterial and antifungal body wash and soap for the body helps to keep odor-causing bacterial away while clearing any dirt, grime, oil, and moisturizing the skin.
If you like this post, do not forget to leave a comment down and share your favorite body wash from the list mentioned above.