Choose The Best Bed Sheet For Your Bed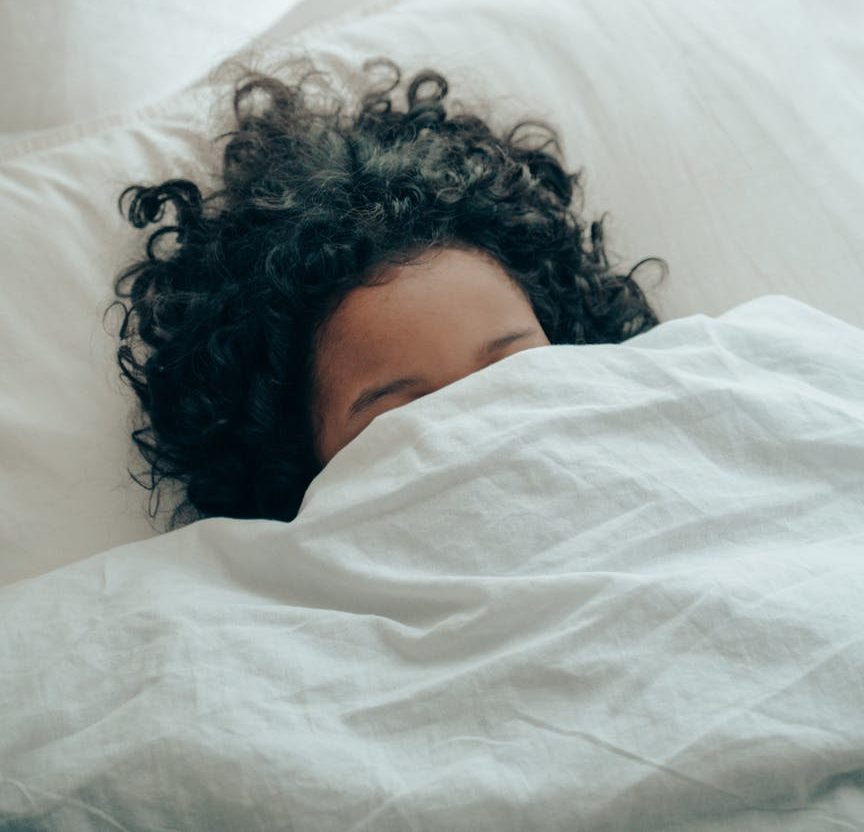 After having a hectic day, you must be tired and need to get a good sleep which will give you energy for the next day. For that, choosing great bed sheets that are comfortable and durable is important. A good and comfortable bed sheet has several qualities like breathable fabric, warmth during winters, safe for allergic skin, better elasticity, and durability.
Just like pillows, sheets also look over when considering factors that contribute to a good night's sleep. Basically, bed sheets come in two main types: fitted or flat and are available in different clothes like cotton sheets, flannel sheets, satin sheets, bamboo sheets, polyester sheets, linen sheets, and etc.
However, before buying any bedsheet, there are some things that you need to look at, like how to wash the bedsheets? Will it be good for your sleep? Are they the right size? The texture and softness of cloth material?
To choose the right bed sheet, read the below-mentioned description of different types of bed sheets available in the market.
Read more- What Are The Benefits Of Sleeping Naked & Is It Healthy?
Factor to Consider while buying a new bed sheet
It'sIt's very important to choose the right bed sheet for your bed as it greatly affects your sleep and health. Whether you're choosing king size, queen size, or a single bed sheet, below are some points you need to take into account to choose the right bed sheet:
Thread Count:
Thread count or GSM is the total number of threads woven in the bedsheet. It'sIt's recommended to choose the bed sheet with a higher number of threads as it results in more softness and comfort.
Breathability
Breathability check means whether the sheet remains cool or heats up against your skin. It'sIt's important to choose a bed sheet with greater breathability as it may affect the comfort level. Less breathable bed sheets may lead to skin allergies and discomfort.
Material
Along with the size and design, the material of a bedsheet plays an important role in its look and comfort level.
There are many options available for bed sheet material like cotton, linen, flannel, Tencel, silk, polyester, etc. You can choose any depending upon your choice.
Different sheet weaves
The material of the bedsheets plays an important role when considering the comfort level of a bedsheet. The material can be sturdy, soft, or thick so, before buying any bed sheets, first knowing the material is important. While you pay attention to thread count and material, you should also take into account the type of weave.
Percale
Wondering what cotton percale is? Well, Cotton percale is a flat, plain-weave fabric with tightly wound latticed threads that create a smoother texture than most other cotton fabrics.
The pronunciation of the percale sheet is "per-kail" and is made with cotton. These the best cotton percale have a plain weave that is one yarn under, and one yarn over that gives a matte look and crisp finish.
These bed sheets are soft and best for hot or warm weather. Especially white cotton percale sheets are best for summers because the light cloth and color help in relaxing the mental stress.
Sateen
The satin weave structure creates sateen sheets; however, the yarn is used rather than filament fibers. Sateen bed sheets are not durable as compared to best percale sheets. However, these sateen bed sheets are very good for winter and cold sleepers.
Twill
Twill is divided into two patterns. It gives a diagonal design with no wrinkles, but these bed sheets are a little bit thick as compared to the other types of bed sheets.
Also, these woven sheets are prone to shrink but are oftentimes more affordable.
Dobby
These weaves produce in the dobby bloom and contain small geometric or stripe patterns all over. Also, it adds more texture than others, just like its shapes (square, diamonds, dots), and has a slightly raised feel.
The most common design for these bed sheets is thick stripes.
Jersey
Jersey weaves are made up of a knit fabric rather than woven. They are soft and comfortable. However, they might shrink quickly.
Jacquard
Jacquard fabric is used to add design to the bedsheets. It contains a slightly raised design made up of embroidery on a simple bed sheet to make it look more beautiful.
Microfiber
For people who are more prone to allergies, microfiber weave-based bed sheets are the best option. These sheets are made up of tighter weaves which are made of man-made fiber and thus are water-resistant.
Damask
This is very similar to Jacquard woven. However, it has a design on both sides of the bedsheet, which makes the bed sheet usable from both the sides and more decorative.
How to clean bedsheets?
In a very short time, dead skin cells, oils from the skin, saliva, and sweat may cover your sheets. This can make a dust mite paradise on your bedsheet. Thus, regular cleaning of these bed sheets is necessary as clean sheets protect skin from allergies, dermatitis, and even acne. So, it is very important to clean them timely, let's have a look at how to wash white cotton bedsheets:
Wash two times in a week
Wash the white cotton bed sheet in water that is 130 degrees Fahrenheit (54.4 celsius)
Use the detergent that will not cause any health issues
Or use neutral soap without softeners or perfume
Warning: if you have any health issues or skin allergies, then do concern yourself with a dermatologist before using a particular detergent or soap to clean the white cotton bed sheets.
Read more- Causes and Remedies for 9 Month Sleep Regression
Final words
While mattresses play the most important role for a night of sound sleep, bed sheets are equally important. For a great level of comfort and better sleep, it is very important to choose the right type of bed sheet.
There are many options available in the market for bedsheets in terms of material, color, pattern, woven style, etc.; however, the above-mentioned points need to be considered while choosing a new bed sheet to avoid any skin allergies or discomfort.
While you buy a new bed sheet for your bed, it is equally important to clean the old bed sheets from time to time for better hygiene. If you like the post, hit the like button and share the post with your friends to help them choose the right bed sheet for their bed.