Best 80s Cartoons To Watch On Netflix Now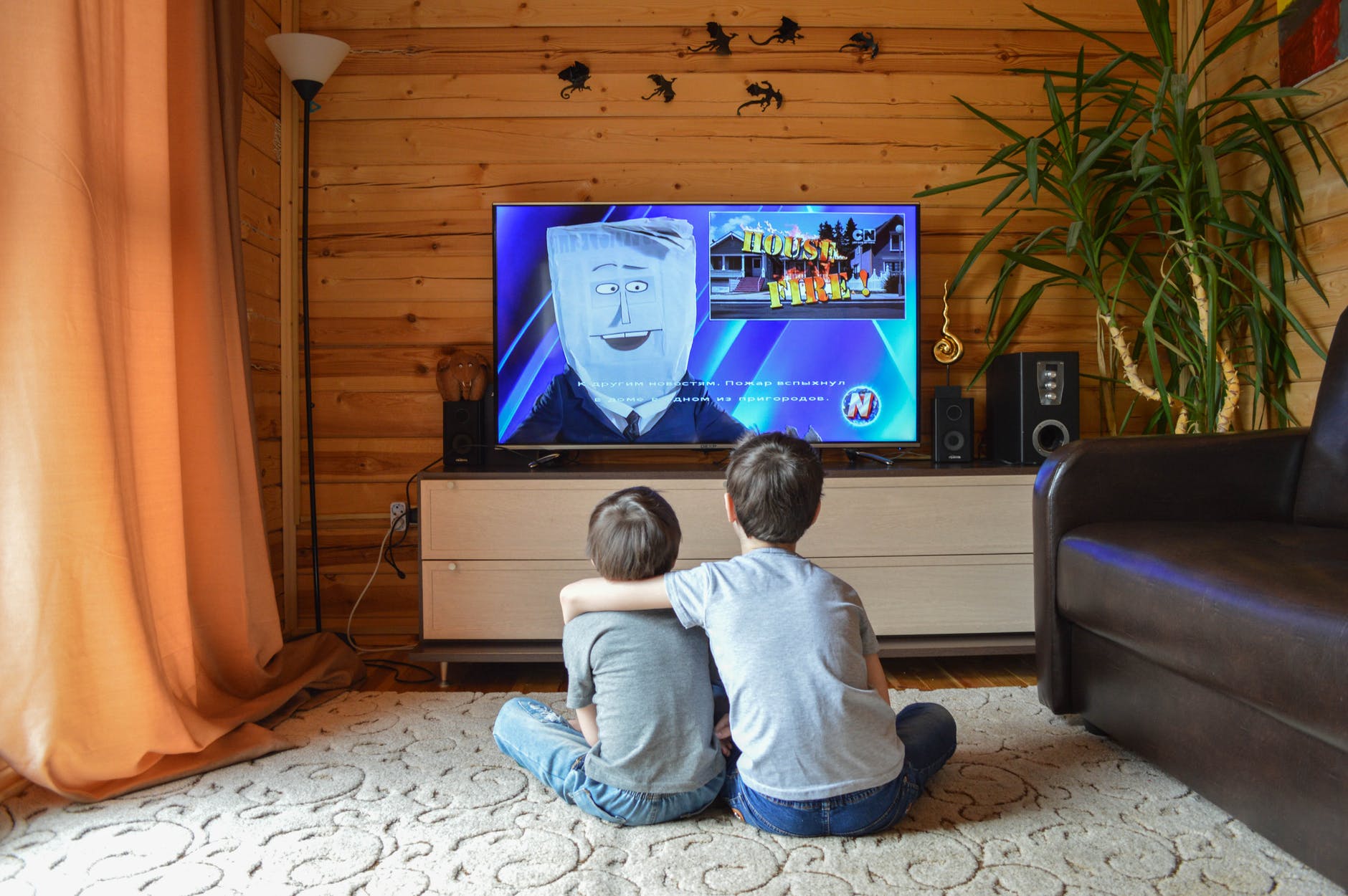 Are you ready for a quick dose of retro nostalgia? We have come up with a list of the best 80s cartoons that we spent our entire childhood on.
There were a lot of morning cartoon TV shows to choose from in the 19080s. From Transformers to G.I. Joe and HE-Man, all these epic shows were loved by kids and adults alike.
Let's get to reminiscing the wonderful times by watching some of the iconic 80s cartoon tv shows and characters.
Best 80s Cartoons To Watch On Netflix:
Here we have a list of the most popular old-school cartoons. Some of these 80s cartoons are still cult favorites today. Grab your popcorn bowl and get ready for a binge-watch.
.Voltron (1984 – 1985)
Similar to Robotech, Voltron is one of the best 80s cartoons of all time. It was adapted from Japanese anime and was introduced in a western style. When it was aired, it became one of the favorite kids cartoon tv shows. Voltron was a defender of the Universe and was divided into five parts by Hagger, the evil witch. Each part of Voltron is powered by the element of Arus planet but is dormant until five space explorers will find them.
This show features Neil Ross, Peter Cullen, Michael Bell, and B.J Ward's classic voices. This show has several continuations, spin-offs and is a successful Netflix Reboot of 2016. Will the space rescuers be able to resurrect the robot? You will have to watch to know.
Read More-These Are Famous Fictional Characters of the Television World
Transformers (1984 – 1987)
There is a reason why the Transformer series keeps coming out. This epic cartoon tv show is based on the Hasbro toy line, produced by the famous Marvel. The transformer is one of those old school cartoons which is loved by kids and adults alike. It has three seasons and one movie based on giant robots.
It has never-ending collections of series, one movie for every generation, and has not stopped even now. Not every iteration is great, but the classic war between Decepticons and Autobots is a must-watch and still keeps making money eleven till today, and kids still love the toys. You can't deny that Transformer toys are the coolest things to own.
ThunderCats (1985 – 1989)
Thundercats, a popular anthropomorphic character, is here to save the earth. The Thundercats cartoon was aired after its toys came into the market. Planet Thundera is destroyed, and Lion-O leads the entire thunderans to fight a war against Mumm-Ra and his mutants on a 3rd Earth. Lion-O has a Sword of Omens, which can make him win the war.
This excellent sci-fi cartoon is a favorite of every child and even pre-teen. If you want to go into another world filled with great actions, some of the best 80s cartoon characters and stories. It is filled with colorful fantasy and has also received a reboot in 2011. This is a must-watch.
Teenage Mutant Ninja Turtles (1987 – 1996)
Who doesn't know about Teenage Mutant Ninja Turtles? We all have been through that phase where these mutant Ninja were our superheroes. This show revolves around teenage turtles, which are trained by rat sensei in ninjitsu art form. Peter Laird and Kevin Eastman create mutant Ninja Turtles by Mirage Studios; later, Playmate created a toy line.
This fun cartoon Tv show puts a lot of emphasis on humor in comics. Every kid has their own favorite turtle, which they relate to. The mutant ninja video games are fun; toys are hot, and the full-action 1990 movie is one of the finest comics ever made. There are some new iterations of mutant ninja stories created over the years with rebooted movies and series. Every generation can find their own mutant ninja turtles, but the spirit remains the same throughout.
This show's voiceover actors are some famous people like Townsend Coleman, Rob Paulsen, Cam Clarke, Barry Gordon, James Avery, and Pat Fraley. Did you know the new voiceover director of Mutant Ninja Turtle is "Paulsen Raphael" for the "Rise of the Teenage Mutant Ninja Turtles?
The Simpsons (1989 – Eternity)
The Simpsons are now known as the future prediction cartoon tv show of the 80s. This started as a short series of the sketch by Tracey Ullman show. Later it was elongated to a half-hour show by James L. Brooks on Dec 17, 1989, as a Christmas special, and the rest is history.
This is one of the 80;s longest-running American cartoon TV shows and longest prime-time scripted tv series. In fact, this year will be presenting the 30th season of The Simpsons.
This is the best 80s cartoon that has invaded pop culture like a virus in the '90s. All you could see was Bart Simpsons on every street banner.
Robotech (1985)
Robotech is the greatest tv series and best cartoons of all time. An alien ship crashes on an island in the South Pacific. Humans utilize alien technology, and aliens come to the planet to fight a war against humans. Robotech was a Japanese anime series that was edited together to make a long story for an American audience.
For many people during the 80s, this was the first-ever introduction to anime. The animation was flawless according to that time, and it still is. Also, this series was a little mature for cartoons. The stakes on this show are pretty high, and a lot of people die in the beginning. This is the highest ever body count in any of the80s cartoon tv shows. The cast is too big to name the voiceover actors and also the list of spin-offs and continuations, including games, comics, and feature films. You can binge-watch the show on Netflix and pay attention to every detail; you will be hooked to this cartoon.
Read more- These Are Classic Funny Cartoon Characters of All Time
The Real Ghostbusters (1986 – 1991)
Real Ghostbusters is counted among the best 80s cartoons of all time. It is based on the animated spin-off of a hit film about eliminators and investigators in 1984. Thanks to the writers of the story for keeping the spirit of the show alive. The ghostbuster's first two seasons are truly epic, boasting the voiceover of Frank Welker, Arsenio Hall, Maurice La Marche, Laura Summer, and Lorenzo Music.
By the third season, the storyline of the show degraded and became childlike, and many voices were also replaced with new ones. However, in 1997, Extreme Ghostbusters was launched as a continuation series that made up for all the wrongs in the Real Ghostbusters series. Click open Netflix and watch this epic cartoon to dive back into nostalgia. Do not forget to watch the episodes "Knock Knock" and "citizen Ghost."
DuckTales (1987-1990)
Duck Tales revolves around the adventures of Scrooge McDuck and his nephews Dewey, Louise, and Huey which are always on the quest for treasures and adventures. This is similar to Indiana Jones just replaced with ducks. This show had a big budget according to that time, and you can easily note the difference in animation quality. Soon Disney fast-tracked this show for daily telecast which made it very popular. Later Disney came up with a full-length animated movie, "Treasure of the Lost Lamp-Ducktales", along with a fun Nintendo game and reboot series in 2017 with a new voice overcast.
This is of the best 80s old school cartoons with amazing theme music that will be stuck in your mind forever. Also, it has some of the best and most loved 80s cartoon characters.
Chip 'n Dale: Rescue Rangers
Chin n Dales make a cute cartoon duo animated television series. Although they wouldn't rescue us in real life, they definitely make a funny detective pair. They run a detective agency and end up calling their friends Zipper, Gadget, and Monty for help.
Sadly, these cute critters only made appearances on tv for a year from 1989 to 1990. There were plenty of reruns on kids channels for many years to come.
Inspector Gadget
Go Go, Gadget! Do you remember the theme music of Inspector Gadget? This absent-minded inspector is always after Dr. Claw and his MAD organization. Luckily for society, Gadget had a niece Penny and dog Brain, the real masterminds behind solving the mysteries.
This was among the most popular 1980s cartoon tv shows, which ran from 1983 to 1986. It also came up with various film spin-off and numerous TV series including one 1999 movie which features 80s superstar Matthew Broderick.
He-Man and the Masters of the Universe
He-Man, The Masters Of Universe, is among the most popular 80s cartoon characters and tv shows. This is a mix of fantasy and sci-fi and ran from 1983 to 1985. The show features the adventures of He-Man, the muscly hero, while he faces off the Skeletor.
The storyline of the show revolves around the planet of Eternia and some featured characters Battle Cat, Teela, Sorceress, Man-at-Arms, and Orko. This epic show still has a cult following to date and is available for rewatch on Netflix.
Danger Mouse (1981 – 1992)
With a wacky James Bond vibe and soundtrack, Danger Mouse is among the favorite old school cartoons. Danger Mouse is the badass and greatest secret agents cartoon of all time. He even has that flipping eye patch. This hero will definitely win over your hearts.
Dungeons & Dragons (1983 -1985)
I am sure I am not the only one who was blown away by the series "Stranger Things" on Netflix. Do you remember the game the kids used to play at the start? That game was inspired by this Marvel series of the 80s, Dungeons, and Dragons.
In the show, a group of overconfident young kids enters the Dungeons and Dragons ride in a theme park and are thrown into a magical world full of sorcery and swords. By taking the help of a Dungeon master, they get an array of magical weapons which are too dangerous for kids and a unicorn Uni to find their way back home.
Through this show, the young kids used to live their fantasy.
Read More- Classic Anime Movies You Should Add to Your Watch-List
Supported (1982 – 1986)
Supported is a story about a teddy bear who was rejected as a defective piece from the factory. After he was thrown like a useless piece, Mother Nature blessed it with a magic word that makes him the SuperTed. He is really super in so many ways.
Before it was made into a cartoon, Warner Bros made an offer for the film right for 250,000 euros. However, Mike was super determined to carry forward the SuperTed Welsh to create local jobs and prove to people that there is true talent even outside of London.
Garfield and Friends
This show paved the way for the sarcastic cat tabby's never-ending adventures and his buddies Nermal, Odie, and Jon Arbuckle. Garfield and Friends started as a comic strip in the 70s. In 1988 it started as a Tv series until 1994, when it was canceled.
G.I. Joe
A Real American Hero, G.I Joe was an idol for the 80s young boys. It was one of the best 80s cartoons. G.I Joe started as a two different five-part mini-series in 1983 and 1984 and slowly became a regular series which was aired from 1985 to 1986. Boys used to love watching him go on adventures with his hard-working team of American men and women fighting for freedom against the world. This series successfully sold a lot many action figures, but no one can beat GI Joe.
Which was your favorite cartoon during childhood? Tell us in the comments below!