10 Best Burberry Perfumes for Women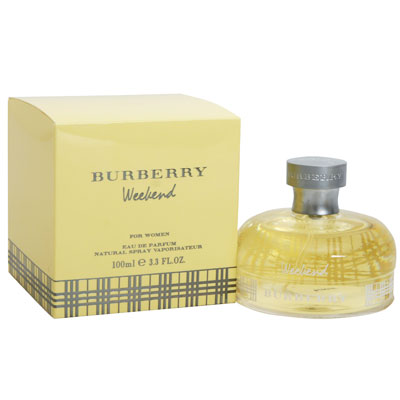 Burberry fragrances are favorite among stylish women and celebrities around the world. They are made with a refined touch so that every individual note brings out the different characters in the wearer. So what are some of the best Burberry perfumes for women? Well, it depends on your personality. This article will tell you about the most loved and famous Burberry fragrances of all time and help you pick your favorite.

Burberry is one of the famous designer fragrances, which was founded by Thomas Burberry. The designer gives high-quality perfumes for both women and men. Originally, Burberry only designed fragrances for men, but they have also started making women fragrances later on. 

If you want to try out the beauty of these amazing perfumes, then here is the list of the best Burberry perfumes for women.

Best Smelling Burberry Perfume for Women
Selecting a perfume can be confusing and time-consuming. But, thankfully, with Burberry fragrances, you cannot go wrong. All Burberry perfumes have a unique smell that can make you feel beautiful and elegant.

Burberry Weekend for Women
Burberry Weekend for Women is still the best seller on the market, and it was launched in 1997. This perfume is suited for letting you enjoy the freedom of the weekend. It has zesty citrus notes surrounded by the cornucopia of florals all stimulate the senses with wonderment.

Burberry is also known for being muted and sophisticated. The container shows this branding. It has a short and simple container with an outline of the trademarked label wrapped around the bottle base.

Notes: Reseda Plant, Tangerine, Wild Rose, Peach Blossom, Red Cyclamen, Blue Hyacinth, Iris, Cedarwood, Musk, Sandalwood.
Burberry Brit EDP for Her
This perfume is playful and fun, particularly designed for the younger person, launched in 2003. It draws out the fun, impulsive, sexy, and playful side when you wear it. You will notice right away that this perfume has a more lively choice when you smell the pear and lime combined with almond and vanilla. The bottle is a mature and steady rectangle with a playful touch.

Notes: Icy Pear, Italian Lime, Green Almond, Sugared Almonds, White Peony, Mahogany, Amber, Tonka Bean, Vanilla.
Burberry London for Her EDT
This is a recent and fairly new perfume. This fragrance was launched in 2006. It has a metropolitan fragrance in honor of the city of London. The major floral scent is honeysuckle and rose that grows throughout the city. You will smell the jasmine notes with musk and velvet wood on the dry drown.

The entire container is covered in its own trench coat. The style is so different that it stands out from the other competitors.

Notes: Rose, Jasmine, Tangerine, Honeysuckle, Tiare Flower, Wood, Peony, Musk.
Burberry by Burberry
This Burberry fragrance was launched in 1995. This perfume is best for all occasions because it has fruity notes combined with sandalwood and cedarwood base. It has a classic round bottle with an extra touch of a silver ring on the lid. It is sophisticated and elegant.

Notes: Fresh Green Apple, Blackcurrant, Bergamot, Jasmine, Cedarwood, Sandalwood, Moss.
Burberry Touch
Burberry launched a deep scent and herbal called Touch in 1998. This perfume smells like autumn — musk and woods followed by the fragrance of lily, rose, and pink peppercorns. If you like to enjoy the warm and natural scents, then this one's for you. It is also an amazing Burberry fragrance. It does not smell overly masculine or feminine.

Notes: Dewberry, California Orange, Rose Oil, Madonna Lily, Black Currant, Tuberose, Raspberry, Jasmine, Peach, Oakmoss, Creamy Vanilla, Cedarwood.
Burberry Her
Burberry Her launched in 2018. It is evocative of walking through the city in the spring. The deeper tones of musk and amber mingle with bright red berries for an exciting yet fun experience. It has a very different container that stands out from the other competitors. The archival Burberry perfume design inspired it. 

Notes: Dark Red Berries, Blueberry, Blackcurrant, Raspberry, Violet, Jasmine, Dry Amber, and Musk.
Burberry Blush
This perfume was launched in 2017. It is a fun and fresh scent with opening notes of pomegranate and lemon. It is best for women of all ages. The scent feels like you are walking through the London garden. This blush vessel is very feminine. A fine ribbon covers around the lid for the sweet finish touch.

Notes: Pomegranate, Lemon, Rose Petals, Geranium, Green Apple, Wisteria, Jasmine.
Burberry Body
Many women claim this perfume as their signature scent. This perfume was launched in 2011. It is clean and fresh and reminds you of a clear spring day. This perfume has floral tones in it more than sweet tones, which makes it super wearable and versatile. This container is slender and unassuming and long. 

Notes: Peach, Freesia, Green Absinthe, Rose, Iris, Sandalwood, Creamy Vanilla, Woody Cashmere, Musk, Amber
READ MORE:– 10 Best Perfumes For Older Women
Final Words
Selecting the favorite Burberry fragrance is like redefining who you are. Overall, the quality of the products is beautiful. Burberry perfumes will not give you a headache even if you are sensitive. So we have mentioned the ten best Burberry perfumes for women, and they are all amazing–beginning from the classic ones to the most innovative ones. If you find this information useful, drop a comment below this section.