Best Couples Therapy Exercises To Try At Home For Healthy Relationship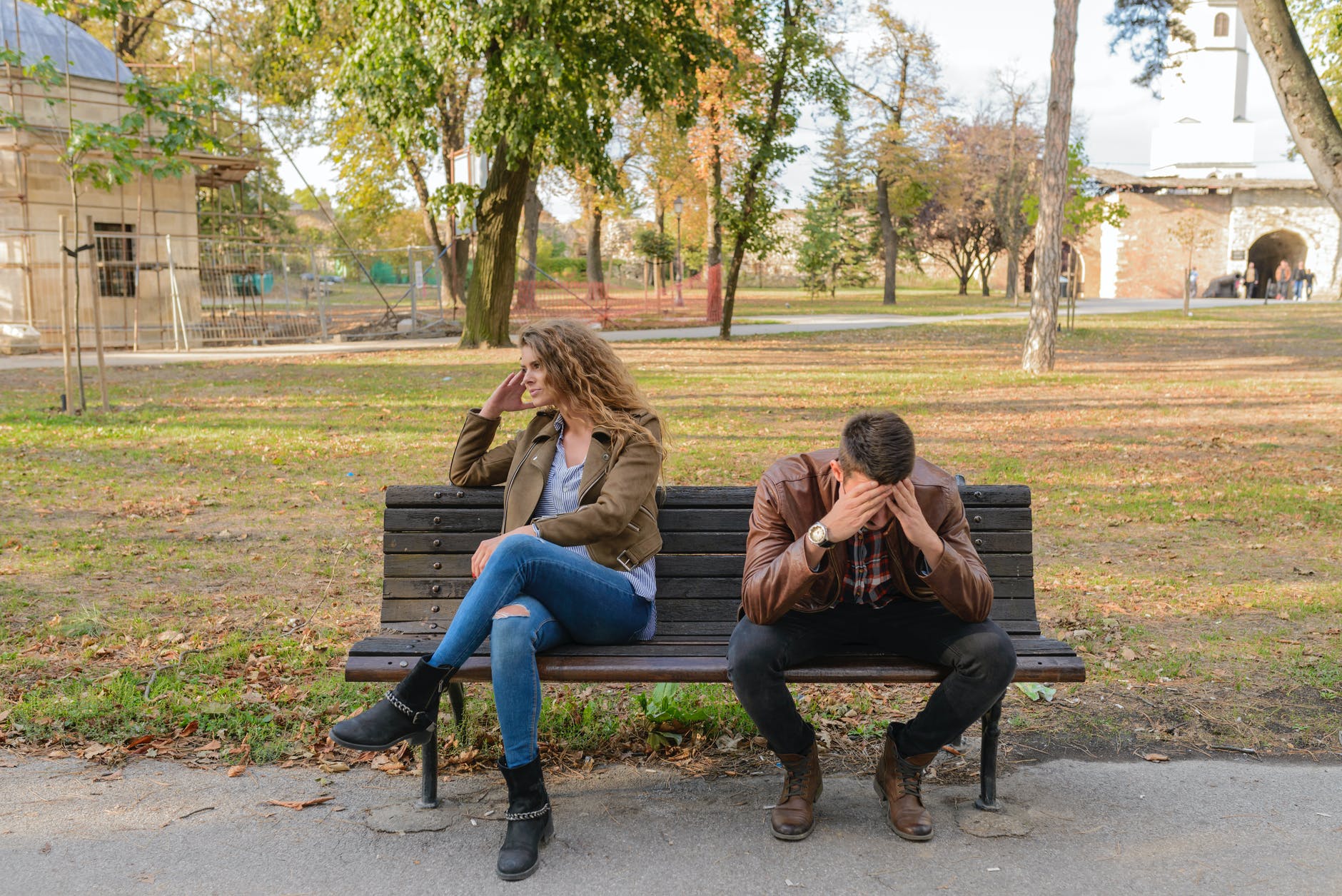 Would you believe us if we told you there was a magic recipe for making relationships work? You would not, right? Every relationship has problems, so practicing couples therapy exercises is the right thing to do before things get ugly.
There is no perfect and effective method of making the relationships happy and healthy. If there was, surely someone would have sold it in the market.
Until we get that perfect recipe for a perfect relationship, we will have to build a healthy relationship, strong communication, and engage in activities to strengthen the bond.
Read this article to learn about some great ways of building and maintaining a strong relationship with the help of couples therapy and counseling exercises.
Counseling Exercises And Activities
Having relationship problems is common, and some couples have a hard time accepting the fact that their relationship needs work. We understand it may not be easy to see a therapist just yet. But if you are willing to work on your relationship, you can try couples therapy exercises to improve communication and build trust.
The below-listed couples counseling exercises will teach you the right way to discuss problems, understand each other better and work towards attaining your goals together as a strong couple.
Exercises For Learning More About Each Other
Icebreakers
Trying icebreakers can be a great first step for your relationship counseling. It can be a great opportunity to learn some new things about your partner.
Some examples of icebreaker questions are;
Tell me about your most embarrassing high school/ college story.
Tell me any random childhood anecdote.
Music Sharing
Sharing music can also be a part of a couple's exercises. Take turns to choose three songs with your partners that are significant for you and explain why. Music is very personal and deeply meaningful, which is why it can be a great way of expressing vulnerability with each other. You can even pick songs that remind you of each other.
About Your Partner
This is one of the best couples therapy exercises that works as a gentle reminder about the special bond that couples share. You have to take turns to answer each other's questions and reminisce about the shared experiences.
Here are some examples for questions:
Name any three items on your partner's bucket list?
Which is your partner's dream vacation spot?
Who is your partner's role model?
Game of Truth
Relationship counsellings are all about being honest with each other and building a mutual connection. To play the truth game, you have to ask your partner a few questions and answer the questions honestly. The questions can be both fun and about serious topics.
The Weekly Marriage Check-In
Planning weekly check-ins are essential for every relationship. It helps you and your partner take out some time to interact with each other, minus all the distractions and kids around you.
Make sure to take out 30 minutes in a week for your relationship and talk about how you both are doing, what you need from each other and your marriage, and how you both can be strong couples.
Soul Gazing
Soul gazing is one of those intense couples therapy exercises in which you face your partner sitting opposite to each other with both of your knees touching.
Try to hold eye contact with each other for 3 to 5 minutes and do not talk. You can blink and play a meaningful song in the background if the silence gets awkward.
Book Swap
The things you read say a lot about your personality. Try swapping favorite books with each other or maybe share a window into your partner's mind. This way, you will have something new to discuss. Even something as simple as a favorite childhood book can be a great conversation starter.
7-Breath Forehead Connection Exercise
When things get complicated and stressful, it is always best to calm your mind. With the help of these couples counseling exercises, both of you can calm down together and breathe.
Face your partner and come close enough to teach each other's forehead, chins tilted down so that noise doesn't collide. Take deep breaths slowly in sync seven times. If you love doing this exercise, you can even prolong the time.
Extended Cuddle Time
Cuddling is one of the best ways to experience intimacy with your partner. There are numerous benefits of cuddling, one being making your bond stronger with the partner. The rules for this exercise are simple: take out more time to cuddle with each other.
The best time for the cuddle session is right before bedtime, but try to take out some time randomly during the day to show more affection.
Five Things… Go!
This is another one of the relationship couples counseling exercises to strengthen the bond. The theme of the game is "what i want us to do together this month" or "what i appreciate in you." List any five things that fall within this theme for each other. You can be very creative and silly with your partner while practicing this exercise.
Trust Fall
You might have friends playing trust fall with each other in college. This exercise will help in building trust, a feeling of security, and teamwork among the couples.
Blindfold one partner and ask them to fall backward deliberately while the other partner catches them.
Read More- Best Engagement Gifts For Couples
Never Go To Bed Angry
Make this your bedtime rules: never go to bed angry. Stress and negative emotions can directly affect sleep quality, so it is always best to solve the matter with your partner before you go to sleep.
Instead of putting the issue in the backseat, always make a point of saying something positive to each other and review the problems the next morning. You may notice that your mindset has changed, and it may be easier to fix the issue the next day.
Unplugged Night
Take out a minimum of 10 minutes in the evening and eliminate any sort of distraction that you might have, like television, smartphones, and video games. Utilize this time by telling each other the thing you like and appreciate about your partners without any external interruptions. If possible, take one whole night to spend time with each other and strengthen your bond.
Exercises On Working Through Problems Together
Uninterrupted Listening
Uninterrupted listening is a simple yet very powerful couples therapy exercise to make you and your partner feel heard, cared and understood. Take out 3-5 minutes and listen to whatever your partner has on their mind.
During this time, do not speak until the timer is off, but you are free to express non-verbal empathy through facial expressions, meaningful looks, and body language. As the timer goes off, switch the roles.
Narrative Therapy
Narrative therapy involves both you and your partner writing down what you think about your relationship, the problems between you, etc. As you both will narrate the relationship problems with both your individual point of view and how you think they can be resolved, you will gain an insight into each other's perspectives.
You can also write where you want the relationship to go and what it should become in the future.
The Miracle Question
Miracle questions are another very effective couples therapy exercises that help to know about each other's dreams and desires. This helps you both to understand what the significant other needs to be happy in the relationship.
You can frame the questions like- suppose you woke up one day, a miracle occurred that made your life better, so what will you notice that would mean a better life?
This way, you can find out what kind of future your partner wants.
Eliminating Stress Triggers
Stress triggers can be anything that causes arguments between you and your partners, like financial instability or health concerns. Work together as a team to find out these triggers and get rid of them to better your relationship.
The Good Qualities List
It is important to remind yourself why you love your partner- The Good qualities list will help you remember all those things. Make a list of what you appreciate in your partner, what are the ways they show care and love for you, your favorite memories with them, their good qualities, etc.
The Naikan Reflection
The Naikan Reflection is a Japanese method of self-reflection that reminds the person not to take their partner for granted. These relationship counseling couple exercises helps to focus on the recognition of give-and-take in every relationship.
To practice Naikan Reflection, you have to think back on the past 24 hours and answer the following questions keeping your partner in mind:
What have I received? –make a list of everything you have received from your partner in terms of care, attention, and support over the last 24 hours.
What have I given? – make a list of things you have done for them over the last 24 hours, even something as minor as calling them to just say hi.
What troubles have I caused? –list the things that might have hassled or hurt your partner over the past 24 hours.
Things To Know Before Considering Couples Therapy
There are a few important things to keep in mind before you plan couples therapy with your partner.
It may get uncomfortable: talking to another person about your private problems can be difficult. You can freely show your emotions, yell or cry during the sessions.
You can go by yourself: in case your partner refuses to attend the sessions, you can attend the sessions alone. Although this will make it a bit difficult to mend the relationship, you will still learn a lot about your reactions, feelings, and behaviors.
There may be homework: your therapist can suggest some good couple exercises to practice things you learned during the session.
There is a "No Secrets Rule": your therapist will not keep secrets from your partner. Most therapists work on a "no secret rule" in which everything that is shared with the therapist will also be discussed with your partner.
You're here to change bad patterns: blaming your partner during arguments is very easy, and therapy is all about changing old patterns and habits. You are attending sessions to see what is really bothering you two and figure out a solution together.
Your therapist won't solve all your problems: a relationship therapist will never tell you what you should do. Their job is to identify the problems in the relationship and help you understand the triggers. If you as a couple decide to split up or not, a therapist will help you arrive at a decision mutually. Do not expect that your therapist will do the job of making decisions for you.
A Happy Relationship Takes Work
Nothing good ever comes easy; this is the reason why relationships take a lot of work. To make these couples therapy and counseling exercises more effective, you have to focus on emotional labor. Be honest about things you don't like about your relationship, always be open to criticism and be vulnerable about your wants or desires.
Couples therapy has positive and wonderful outcomes if you and your partner are ready to work to make those positive changes. Even if things do not work out, relationship counseling can help you unlearn the negative behaviors and patterns, so you do not carry forward that baggage in your next relationship.
Stay loyal and committed to the entire process; it will help you become the best version of yourself as an individual as well as a couple.