Best Cuticle Oil for At-Home for Dry Cuticle & Nail Treatment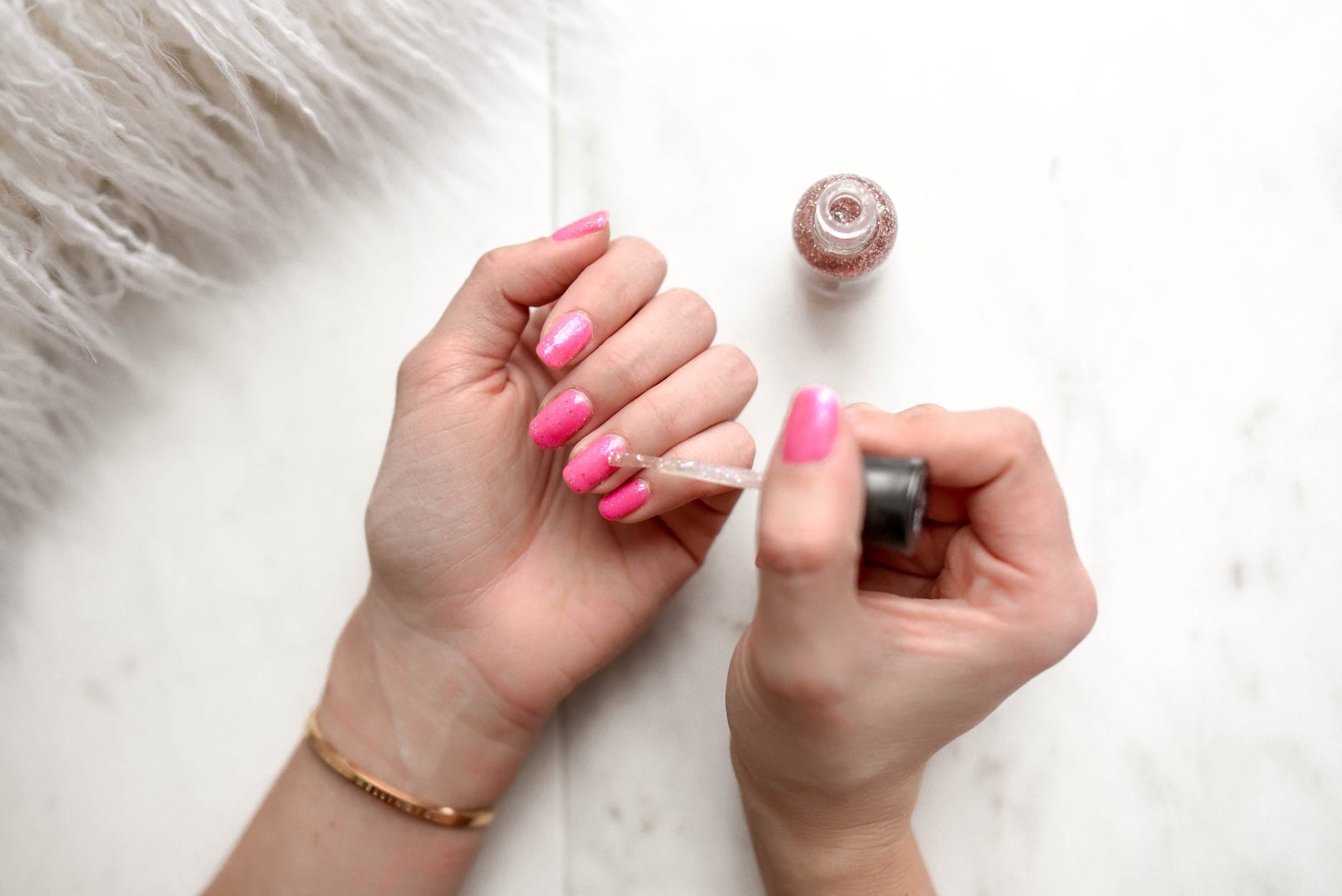 Are you tired of dry cuticles? Have you missed your nail salon appointment? Or Do you like a good DIY nail treatment? If your answer to any of these questions is yes, then you need the best cuticle oil for intense nail treatment and cuticle care.
Good cuticle oil with hydrating and strengthening properties is a must in every beauty stash. A quick swipe of cuticle oil or cream can instantly revive the dry cuticles and give a gorgeous sheen to nails and hands.
Check the below-mentioned list of best cuticle cream and oil to give an intense nail treatment at home.
Best Cuticle Oil For Added Hydration
 It's time to add nail & cuticle oil to your skincare kit. You will surely find something that fits your requirements. All these cuticle oils are super hydrating and have a beautiful scent. Specially formulated with natural oils and extracts to make the skin around nails healthy.
Essie Apricot Cuticle Oil
Just like our face skin, our dry nail cuticles also demand special care. This Essie Apricot Cuticle oil has a lot of devoted fans, and for a good reason. This is the best nail cuticle oil loaded with soybean oils and cottonseed, which deeply nourishes and hydrates the skin and provides an intense nail treatment. It has a pleasant scent, which is extremely addicting to make you apply the oil religiously.
CND Solaroil Nail & Cuticle Care
This is one of the best-formulated nail & cuticle oil that pros rely on blindly. It is enriched with a combo of jojoba oil and Vitamin E; together, they provide intense nourishment and are absorbed into the skin super quickly. One bottle of CND Solar oil will last you a long time.
French Girl Organics Nail & Cuticle Oil
We have always loved the eye creams with roller balls; now it's time to try nail cuticle oil with this feature. The rollerballs make the application of oil super easy. Enriched with tamanu, argan, and hemp oil, this nail treatment oil formula is impressive. It also contains pomegranate oil to provide an extra dose of antioxidants while keeping the skin around nails hydrated. The benefits list doesn't end there; it also boasts rosemary oil, which has antibacterial properties and also helps in healthy nail growth. This is the best cuticle oil for all the nail biters.
Read More:- Best Anti-Aging Hand Cream To Combat Dryness and Wrinkles
Tenoverten Rose Oil
If you prefer using 100 percent natural skincare products, Tenoverten Rose oil is the best pick. This oil is free of any chemical and is perfect for hydrating the dry cuticles. It contains natural oil, vitamin E, horsetail extracts, which help in strengthening the nail tips, silica to strengthen brittle nails.
Bio-Oil Multiuse Skincare Oil
We are all aware of the miracle of Bio-oil. This multi-purpose oil can do almost everything; not only can you use it on your dry skin, burns, scars, as bath oil but also for your dry cuticles. Bio-Oil is dermatologically tested and hypoallergenic and gets quickly absorbed into the skin.
Olive & June Cuticle Serum Duo
It is always a good idea to indulge in cuticle care and nail treatments every now and then. This nail and cuticle serum is rich in hydrating oils like apricot, avocado, jojoba, etc., and also cactus flower extract, which is great for repairing damaged skin. It comes with a foam tip, which makes the application easy and mess-free.
Sally Hansen Treatment Cuticle Rehab
If you do not want to go heavy on the pocket, then try Sally Hansen nail treatment. This is the best drugstore cuticle oil for dry cuticles. This nail oil is specially formulated for ultra-dry and beat-up cuticles, providing intensely hydrating cuticle care.
OPI ProSpa Nail & Cuticle Oil to Go
Just like a lip balm, it is always a good idea to carry a cuticle & nail oil in your bag. This nail oil is super handy, portable, and comes with spill-proof packaging, making it perfect for on the go nail and cuticle care. It is enriched with sunflower, grapeseed, and avocado; together, this helps to make cuticles look better instantly.
California Mango Mango Magic Cuticle Oil
If you love a pleasant smelling oil, then California Mango cuticle oil is a must-try. Not only does it smell heavenly, but it is also super hydrating and effective on both the nails & cuticles. As the name says, it has mango oil paired with sunflower oil, soothing aloe, making it best for those beat up, dry and damaged cuticles. It has a dropper cap, which minimizes product wastage.
Dior Huile Abricot Daily Nutritive Serum
If you are in the mood for a good splurge, try out Dior Huile cuticle oil. This is a special blend of many natural oils like camellia, apricot, and argan, to name a few, which hydrate and strengthens and protect the nail cuticle. This nail cuticle oil will make a chic addition to your vanity.
Deborah Lippmann Cuticle Remover Pen
If you have dry cuticles and also overgrown skin around the nails, this Deborah cuticle oil is your one-stop solution to every cuticle problem. The product is lanolin based which hydrates and gently exfoliates the dead skin around the nails. Gently swipe it on the cuticles using a cuticle pusher and apply it nicely.
Burt's Bees Lemon Butter Cuticle Cream
This is the best cuticle cream on the market. If you do not like using oils, this cuticle cream is a match made in heaven for you. It is rich, thick, and non-greasy, with hydrating benefits. It is loaded with sunflower oil and cocoa seed butter, which keeps the cuticles soft, and the lemon scent makes your hands smell refreshing all day.