10 Best Desktop Computers 2020 For Business And Gaming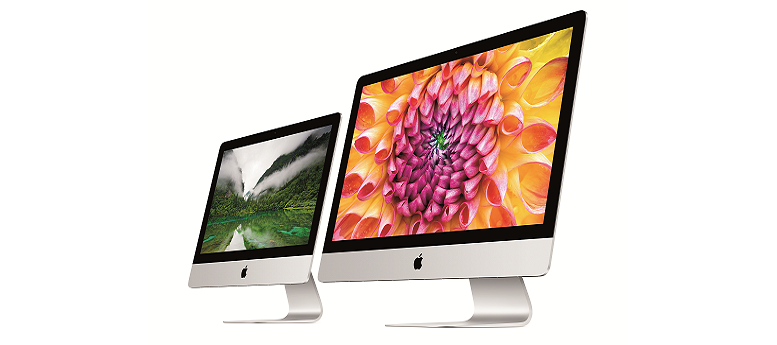 Desktop computers may feel like a thing from the past; however, there are many reasons to pick the best desktop computers in 2020 over a laptop. Even the base model pc is more powerful than the mobile counterparts. Desktop computers are best for multimedia projects such as video, music, and photo editing. Moreover, if you are searching for a computer for your home office or workplace, you may get more performance and power at a lower or similar price. Well, indeed, PCs are usually far cheaper than premium laptops.
If you think that you need a bit more performance from your pc down the road, mainly if you are a gamer, pc is simpler to upgrade and customize than laptops. Also, it is much easier to swap the desktop's components, and you can add more RAM to the desktop for better performance.
Top Desktop Computers of 2020
Apple iMac With Retina 5K Display
Well, it is not the cheapest one available, and it is not the most powerful on this list, but when you factor in simplicity, ease to use, design, and longevity, Apple's new 27-inch iMac 5K retina display easily stands out from the pack. Apple comes with the latest and one of the best displays money you can buy. 
It has a unique operating system and enough to handle the demands of the average video and photo editing tasks for years to come. For students, creatives, and professionals who need a computer that can keep up with them, you cannot do better than the beautiful iMac.
HP Envy Desktop
If you choose the tower form factor in the desktop PC, this company is the way to go. Thanks to its Intel Core i5 CPU 10th-generation, with NVIDIA GeForce GTX 1650, and 8GB RAM, it's capable of managing any task you throw at it. This desktop is good enough for VR and gaming and does not look completely hideous. It also has a DVD burner, which you can rarely find on most computers, and it is one of the best desktop computers in 2020.
 Acer Aspire TC-895 Tower
For a solid PC under $800, the all-new Acer Aspire TC-895 tower should be at the top of the list. According to the speed testing by PCMag, you will be hard pushed to find the pc at this price range with the same performance. Acer shows its capacity at managing everything from everyday work to an intense adobe program. And with the small footprint, you do not need to worry if the workspace is a bit crowded. This Acer pc is as cheap as it is smart.
Microsoft Surface Studio 2
For the artists out there, Microsoft has launched its beast, the Surface Studio 2. The display is a 28-inch with a 4500 x 3000-pixel display, tuned to give the best color sharpness possible. Moreover, the realistic view is that the display can turn from a vertical position to the flat one. It allows you to quickly associate with the panel to work on illustrations and edit photos with the amazing Microsoft Surface Pen or the 10-point multitouch.
It has Intel Core i7 Kaby Lake Cpu and NVIDIA GeForce GTX 1080i, and it was launched in 2018, but they can still hold their own for many things, and it does not include heavy video rendering.
HP Envy 32 All-In-One PC
What is not to like about the all-new Hp Envy 32 All-in-one pc? It comes with a USB type C, HDMI, and thunderbolt support; it has much connectivity. HP Envy comes with a 4k screen best for content creators or the particular gaming session. This pc has 16 GB of RAM that can handle various tasks simultaneously without a hitch. Moreover, it also has an ultra-thin, sleek display with edge-to-edge glass that looks amazing on the desk.
HP Pavilion All-In-One
This pc features an amazing edge-to-edge 4k display that cuts an impressive machine on any desk. However, it is half of the price of Envy; it may offer better options for students, shoppers, and businesses on a tighter budget. It comes with 8GB of RAM instead of 16Gb and a 24-inch display. This PC can handle day-to-day tasks and does not require any additional hardware, and it doesn't cost a lot. Although there is nothing flashy about the AMD Ryzen 3 quad-core processor, it will get the job done.
Mac Mini
A mini-computer is the right move for those who do not want an all-in-one but do not need the additional horsepower that comes in big pc towers. It comes with an 8th-generation Intel Core i3 with 8GB of RAM powering this mini pc area is enough to handle your average tasks easily — playing back 4k video, browsing the web, running apps for work— while not sticking out like the sore thumb on the desk. It is also handy enough to plug into the TV and function as a media hub if that is your thing.
Intel NUC 10 Performance Mini PC
There is no denying that Apple creates some of the best PCs globally, but Mac OS is not for everyone. Intel's NUC line of mini PCs has appeared as an amazing alternative in recent years, if that is the case. This NUC 10 is equipped with the latest Intel's 10th-generation core i5 CPU, and it has everything you need to achieve daily tasks, all while fitting in the palm. Moreover, if you decide to go for more storage or RAM, it is easily upgradeable.
Alienware Aurora R10 Ryzen EDition R10
If you are a gaming geek, then this is the best pc you will ever have; the all-new Alienware Aurora 11 gaming desktop is one of the best choices you will have. However, you can also choose the base-level specification and the net a pc that will give you respectable gaming performance for under $1000. 
However, the best thing is that you can configure this PC with high-end components like a 10th-generation Intel Core i7 CPU with the AMD Radeon RX 5700 XT GPU so that you can go over the chart. The most demanding AAA game is at a silky-smooth 200 FPS frame rate or 4K resolution. But if you decide to go with the more simple build, this tower will give you plenty of power with the versatility to upgrade the pc in the future.
READ MORE: BEST BUDGET GAMING PC'S YOU CAN BUY WITHOUT BREAKING THE BANK
CyberPowerPC Gamer Xtreme VR
It is a good gaming pc but not cheap, though it is possible to find one that gives AAA performance at a cost that does not make you cringe. You will not be gaming in 4k with the base model configuration of the CyberPowerPC. Though you should not have any issue running the latest games at 1080p or 1440p, it is powerful enough for most VR headsets.
READ MORE: 12 Must-Have Gadgets For Men That You Must Own
Final Words
Choosing the right PC to serve your needs for the next few years can be an overwhelming decision, given the huge selection of PCs on online and store shelves. Luckily, we have created a list of some of the best desktop computers in 2020 mentioned above. If you find this information useful, drop a comment below this section.