Best Dirt Bike Brand To Add To Your Collection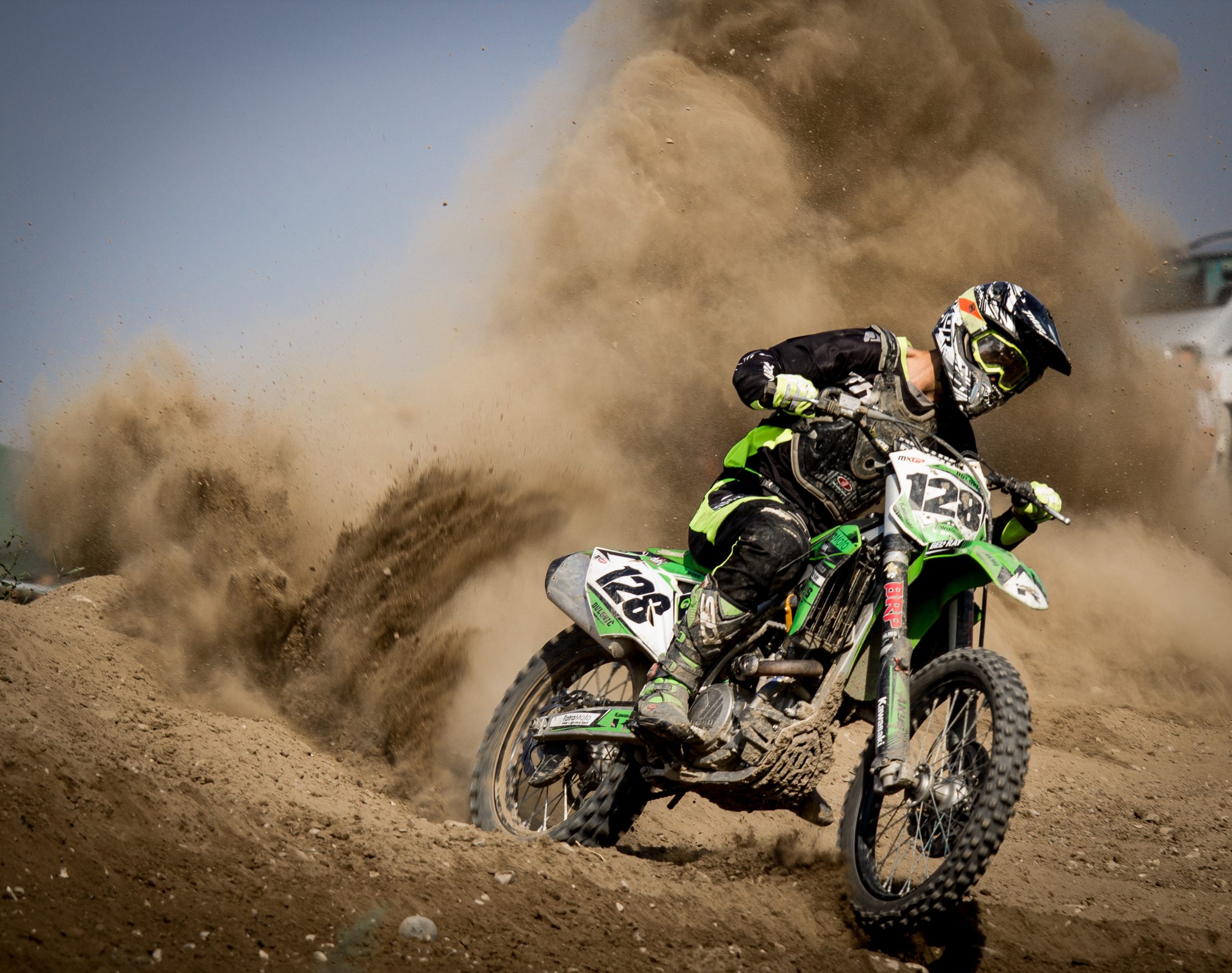 The adrenaline rush and maneuvering through the dirt is what people love about dirt bikes. To enjoy these things fully, having the best dirt bike brand is essential. The art of riding a dirt bike has been continuing for so long, and the momentum is not going to stop anytime soon.
The ever-growing love of people has led to the formation of many dirt bike brands. Even though there are so many options, only a few of them are considered the best motorcycle brands.
Below we have listed the best dirt bike brand that you should know about.
Best Dirt Bike Brand
Yamaha
When talking about the best dirt bike brand, a list is incomplete without Yamaha. Yamaha has the longest-serving reputation in the motorcycle industry. They may have started with music equipment in mind, but when it comes to turning engines, they have rocked the game.
Yamaha's first bike was 125cc YA-1, but the dirt bike that made Yamaha a popular name in the industry was Yamaha 250F. This five-valve bike featured steel frames and aluminum sub-frames.
With time Yamaha made some modifications and converted the bike into an all-aluminum frame to improve its performance. This is why dirt bike lovers love to ride Yamaha bikes.
Suzuki
Suzuki is another popular name in the dirt bike brands. The brand is popular all around the world for its fantastic machines. Suzuki firm started making bikes in 1952. However, the firm did not get much recognition until the 1970s. During this time, Suzuki won a lot of awards and competitions and started getting fame.
One well-known competition that Suzuki won is the GP competition. The dirt bikes made by Suzuki are so good that they won the competition for ten years consequently.
Here are some of the popular Suzuki bike models:
Suzuki DR-Z 125
Suzuki DR-Z 125
Suzuki Rmx 450 Z
Honda
When discussing the best motorcycle brands, it is impossible that Honda's name will not pop up. Honda is a multinational company headquartered in Tokyo that makes many different automobiles, and one among them is the dirt bike.
Honda was started by Honda Soichiro in 1948, but they started making dirt bikes by the 1960s. They have vast experience in making dirt bikes, and this is what makes them the best dirt bike brand.
The company has an exceptional set of experts, which helps them to make top-notch and reliable dirt bikes.
Kawasaki
Kawasaki dirt bikes have won more than 30 AMA Championships. The company produces both 2 and 4 stroke dirt bikes. This gives the consumer to pick from different options to suit their preferences.
Kawasaki dirt bikes not only have amazing machines but are also known for their low price. Mostly Kawasaki dirt bikes are the cheapest in their classes. This gives the consumer access to good quality machines without spending a huge amount.
KTM
When it comes to making the best dirt bike, then there is one brand that offers sleek and stylish designs, KTM. KTM is popular globally for its attractive and stylish dirt bikes today.
This Australian-based company started 25 years ago and has made its mark in the world fast. Appealing design is just one segment of their dirt bikes; they use innovative technologies in manufacturing. This is the reason why KTM has a huge group of fans in the dirt bike community.
Their KTM Sports Motorcycle is one of the dirt bikes that made a name in the industry. Ever since KTM dirt bikes production started in 2004, KTM Sports Motorcycle has been best-selling.
Bultaco
Bultaco is a popular Spanish motorcycle manufacturing company founded in 1958. Initially, the company specialized in manufacturing 2-stroke bikes and single-cylinder.
Bultaco was getting a huge success by manufacturing these bikes until 1983, when the firm shut down completely. Fortunately, after 30 years, the company was revived again, and its main focus was on electric off-road motorcycles.
Currently, Bultaco has released its new lineup on the Brinco platform. Manufacturing dirt bikes using this innovative platform sets them apart from other best motorcycle brands.
Read More- Most Expensive Bike To Ride In Style
Types of Dirt Bikes:
Motocross Bikes
Motocross bikes are designed for racing in close circuit competitions. Tracks can be either on man-made circuits or natural terrain courses in stadiums like Supercross. These have a lightweight frame, long-travel suspension, and knobby tires to grip in the dirt.
As the motocross bikes are not designed for the road, these do not come with a speedometer, lights, mirrors, kickstand, and electric start. The weight is minimum and has lower gears than street bikes to provide maximum acceleration.
Motocross bikes often come in single-best-luxury-sports-car-you-must-experience-at-least-once engines with 2-strokes or 4-strokes. Some good examples of a motocross dirt bike are the Yamaha YZ-F series, Honda CRF series, KTM SX-F series, Kawasaki XK series, and Suzuki RM-Z series.
Enduro Bikes
Enduro bikes sit in the middle ground between a trail bike and a dual sportbike. These dirt bikes are mostly street legal and feature compact lights, quieter exhaust, mirrors, and street-legal tires. They may have street-legal knobby tires but suit best on hard terrain occasionally.
Enduro events are mostly held on terrain courses like sand, mud, rock, dirt, steep hill climb, tight forestry trails, or even road sections. Some popular enduro bikes are Yamaha WR250F, KTM500EXC, Kawasaki KLX450R, and Honda CRF450L.
Read More- Best Luxury Sports Car You Must Experience at Least Once!
Dual Sport Bikes
Dual Sport bikes are a popular choice because they perform well on and off-road. These are more oriented towards the road than enduro bikes and are not suitable for competition, although modified versions are being used.
Dual sport bikes are designed to be more comfortable on the road to travel longer distances. Usually, these feature lightweight single-cylinder engines of about 650cc in 2-strokes or 4-strokes.
The instrumentation and lighting are generally larger, and exhaust is quieter than Enduro and motocross machines.
Some examples of Dual sport bikes are DRZ250, Suzuki DRZ series, and Suzuki DRZ400.
Adventure Bikes
These types of dirt bikes are available in single or twin cylinders ranging from 6500-1200 cc featuring four-stroke engines. Adventure bikes have long-travel soft suspension, windshield, wide comfortable seats, and a large fuel tank to handle long distances.
Also, these are more comfortable on-road when traveling long distances on highways. Adventure bikes are one of the fastest-growing industries in the motorcycle community and are designed to carry soft or hard luggage for multi-day rides.
Honda Africa Twin or KTM 1090R, or 1190R, are some of the adventure dirt bikes that are really well off-road.
Supermoto Bikes
A supermoto dirt bike is made for street use. These are usually Enduro bikes or Motocross with small diameter wheels and improved braking along with suspension settings.
A supermoto bike is available in 2-stroke and 4-stroke, ranging between 250cc to 500cc. These types of dirt bikes are not right for new riders but are worth it if you are a pro at handling dirt bikes but want a new one only for the road.
Read More- Tips & Ideas for Cutting Car Insurance Costs 
How to Choose the Best Dirt Bike Brand for You?
When you choose a dirt bike, consider various aspects like power, engine type, weight, size, and the brand of a dirt bike. Below are some of the important aspects to take a look into when you plan to buy a dirt bike for yourself.
Your Budget
This is the most important thing to consider before making any decision. Looking at your budget means the amount of money you are willing to spend on a bike. Once you have considered your budget, you can narrow down the list of options within that range. This makes the bike selection process a lot easier.
Read Reviews
Always check different sources for clients' reviews. This can be of great help when you are deciding on which is the best dirt bike brand for you. Reading the reviews helps you get an insight into different brands without having to test them.
Conclusion
It is no secret that there is no single best dirt bike brand, but most popular brands have some amazing models. Knowing how the industry is progressing helps in making the right decision when you plan to buy the next dirt bike.
Dive into this guide deeply to know what you should consider and what to expect when making a purchase from the best motorcycle brands.