Best Dog Bark Collar To Train Pets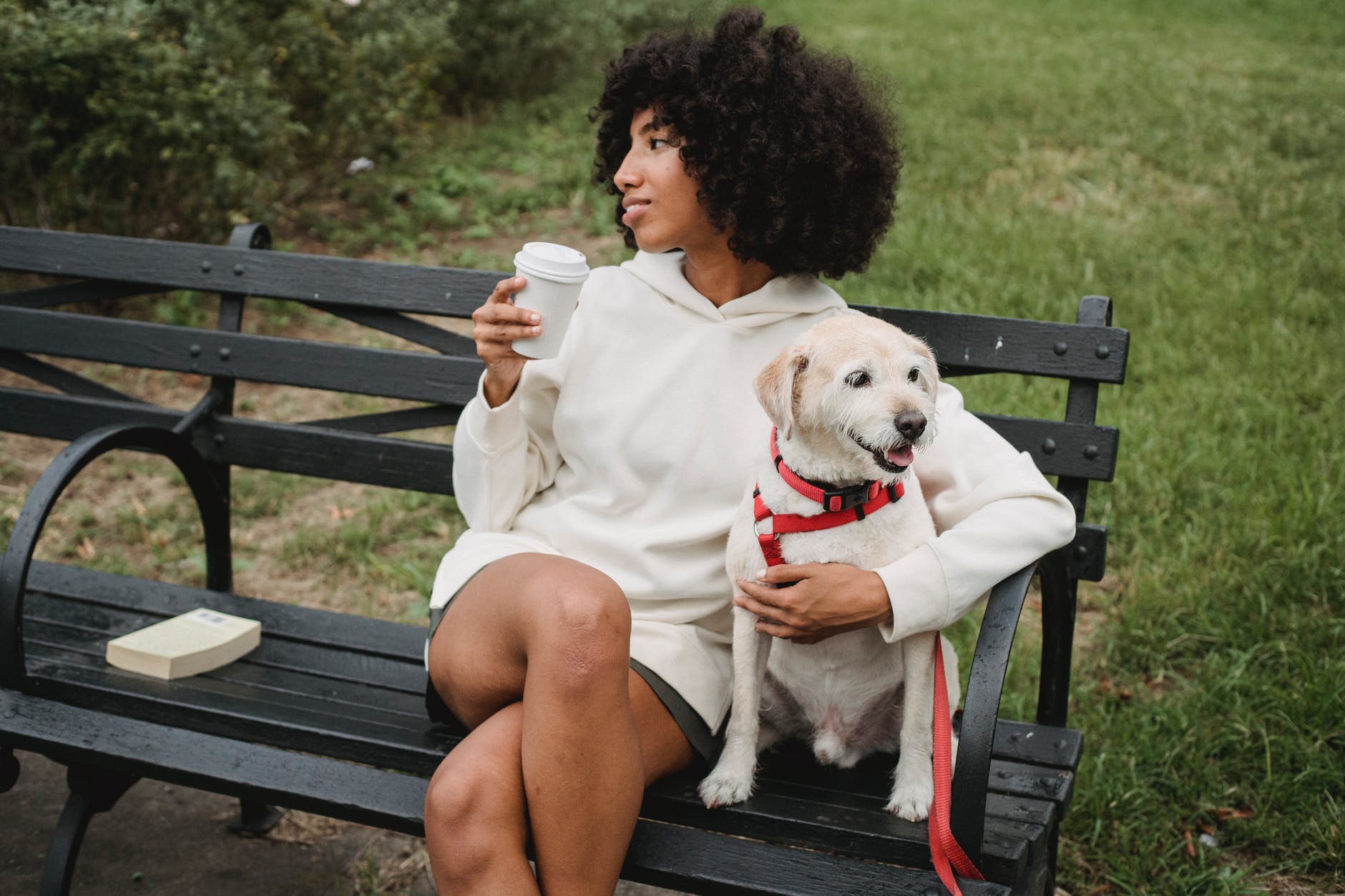 Training your dog can be a real struggle at times. The most frustrating habit of a dog is uncontrollable and excessive barking. If this is the case with your pooch, it's time to invest in the best dog bark collar.
Which dog collar to choose? Things can get really confusing when you step into the pet store to buy pet accessories. Luckily, we have come up with a perfect guide to help you today. Since there are a lot of different anti-bark collars available in the market, we have explained all the types and important factors that you should consider when choosing a training collar for your pooch.
To get started, let's first take a look at different types of dog bark collars.
Type of Collar
There are various types of training collars available in the market like we have listed above.
A static shock collar helps to give your dog a static burst similar to shocks that you can choose from time to time. Some people find this appropriate, while others dislike this idea of correction. That depends on personal preference.
Vibration collars are the right device to replace static collars. These use a vibration pulse that gently demotivates your pooch from creating a nuisance.
Spray collar helps to control excessive barking by releasing a spray of citronella to saturate the dog's snout without causing him any harm.
An ultrasonic device dog collar device uses sound waves that are inaudible to human ears but can be irritating to dogs without hurting their ears.
Best Dog Bark Collar
Now let's check out some of the best no bark equipment options available in the markets and what makes them better than others.
DogCare Bark Collar
The best dog bark collar which tops the list is from DogCare. This brand has a reputation for producing premium quality equipment to train your dogs without going heavy on the pocket.
This no bark collar features two modes to suit the temperament of your pet. This adjustable status correction gives a mild static shock which discourages your dog from barking unnecessarily.
If you do not want to cause pain to your dog, try the anti-bark collar's vibration mode. This collar automatically picks up the barking pattern of your dog and will eliminate false positives.
This no-bark collar will make sure that your dog does not cause any menace to neighbors when you are out for work all day long. The best thing about this collar is that it is easy to use; you just need to attach it to the dog and turn on the button.
DogCare collar runs on AA batteries, and you will not have to worry about swapping the batteries for months.
If you are looking for the best dog bark collar for large or small dogs, then this will be the right pick to correct aberrant barking.
Dog Care Rechargeable Shock Collar
If you are looking for the best anti-bark dog collar with a remote, then you must check this one. This shock collar is multipurpose and comes with a removal, making it perfect for training your furry remotely.
It features triple training modes allowing you to use gentle vibration, audible beep, and static shock to stop your dog from excessive barking all the time. You can keep switching between different modes to see what works for your dog. We recommend that you should always start with positive reinforcement first.
Do you have many dogs at home? If yes, then you will be glad to know that this unit can work with nine collars in a single transmitter. You will have full control to correct the behavior remotely without having to invest in a set for every single pet.
Its wireless range can be from 350 feet so that you have control over your dog even when you go out for a walk in a big park. It can run for 15 days on a single full charge and can stay on a 45-day standby period. This anti-bark collar comes with an IP65 waterproof rating to withstand serious punishments.
Whether you want to train your dog for no barking or want him to learn to obey you, this training collar will make a great addition.
Read More- Different Types of Dog Breeds & a Brief About Them
SportDOG No-Bark 10R Collar
If you are in search of the best static dog bark collar, then Sport Dog is the right brand for you. SportDog is famous for its top-notch pet accessories and gadgets on budget.
This is the best anti-bark collar for large dogs weighing more than 8 pounds and neck size between 6 to 29 inches. The best thing about this collar is that it is waterproof and will not irritate the neck of your furball. It can be used in all weather and wind situations.
SportDOG features ten different levels of static correction modes. Although you can find collars with more options, this one will suffice your needs. If the dog keeps barking for more than 15 minutes in any mode, this dog collar will automatically power down to 3 minutes. You will get peace of mind knowing that your pet is not subjected to any barrage of corrections.
The corrections will be delivered when the collar will feel the vibration from the vocal cords along with barking noise. It features a dual protection layer making it the most effective anti-bark collar in the market.
Anyone looking for a reliable, hardwearing, and effective anti-bark collar, SportDOG should be the first pick.
DogRook Bark Collar
DogRook offers the best budget-friendly dog bark collar for a pooch who keeps barking around the clock. This anti-bark dog collar comes with two setting choices between vibration and audible beeps that are free of static shock.
This is the best collar for both large and small dogs as you can tweak it to fit all size pets; also, this will not cause any irritation to your pooch. Even though dog collars with a remote can be effective, these are also a little restrictive. It's time to go hands-free and let this smart dog collar work automatically on excessive barking.
The DogRook collar is suitable for many dog breeds ranging from 8 pounds to 110 pounds and can also fit neck size 9 to 22 inches to provide scope for sizing. You can train your pooch by using seven different vibration modes and high-pitched tones, so he soon understands that when it is not right to bark.
This smart dog collar's strap is water-resistant, making it ideal if you live close to inclement weather conditions or take a walk near a pond. This is a humane dog collar at a budget price that you should quickly get your hands on.
Modus Bark Control Device
Inappropriate no-bark training can be frustrating for both you and your dog. Fortunately, you have so many training dog color options at your disposal to rectify the situation now.
Modus bark control is a handheld device that might not be effective when your dog is left unattended. This one is a neat solution if you are looking for a hands-on training device.
This device runs on AA batteries and will work for a long time with broader coverage, unlike other devices on the market. It can cover the range of upto 16 feet, so you will face no problem in small spaces like your home, and your hound will no longer irritate the neighbors.
This anti-bark device teaches the dog not to bark inappropriately and discourages them from bad behaviors like fighting, digging, or eating unsafe food from the street.
The correction comes in the form of ultrasonic sound that will irritate the dog without causing any harm to the ears; at the same time, it is undetectable to humans. If you hate giving static shocks to your pet but still want to train them, Modus will be the right pick.
Dogtra YS300 Bark Collar
Another reputed brand for effective and affordable pet accessories is Dogtra. They have the best dog bark collar for large dogs. This slim plastic collar is lightweight and does not irritate the skin of your pooch.
Another best part about this no bark smart dog collar is that it is waterproof, which makes it appropriate for training in all weather and wind situations.
Your dog should weigh at least 10 pounds to be able to fit in this collar properly. It features six static level modes for correction, giving you a chance to ramp up in case the dog doesn't comply.
If you are willing to use only vibration mode, this collar will become a humane training tool for people who do not like the idea of static shocks.
You can charge it fully by using a pair of rechargeable batteries within 2 hours. Always remember that you should follow positive reinforcement and give your dog lots of hugs and treats when he obeys you.
Read More- How to Introduce Dogs to Each Other
Things to Look For When Buying The Best Dog Bark Collar
We understand buying a dog collar can be an overwhelming task if you do not know what you should be looking for.
Here we have key points that you should put under consideration when choosing a smart no bark dog collar for your pooch to simplify the decision-making.
Method of Control
Another important aspect is choosing the preferred method of control.
A dog collar with a remote will give you enough flexibility to do manual correction when your furry friend is acting up.
A smart dog collar is a great training device for pets who spend most of the time alone while you are at work.
Intensity Settings
A dog collar comes with different intensity settings. Large stubborn dogs may require firm encouragement to behave right.
Some dog collars give shock intensity levels upto 100, which is very wrong. You should pick a reasonable amount of intensity along with positive reinforcements.
Range of Signal
Some anti-bark dog collars have a range of only 15 feet, which are perfect for close-quarter training.
If you train your dog outside in a large space, choose a dog collar with upto 300 to 1000 feet range. Such collars are tailor-made for use in fields, parks, or on the beach.
Training Several Dogs with One Receiver
Do you have more than one dog at home? Well, you wouldn't want to invest in multiple collars or juggle between different remotes.
In the case of several pets, you should look for training devices that can be used with single remote controls.
Sizing Counts
Before buying a collar, always check the weight range. There are different collars for small and big dogs. Most collars work fine with 8 to 10 pounds of dogs. In case you have an exceptionally large dog breed, you can find collars with upper weight limits.
The other size consideration factor is the neck size of the collar to fit every dog perfectly.
Waterproofing
Most anti-bark dog collars come waterproof and also submersible. These collars are the right pick for dog owners who train dogs in the rain or for dogs who jump into the water.
Display
Buy a dog collar with an inbuilt automatic display so that you can read it day and night.
Benefits Of The Best Dog Bark Collar
There are various benefits of using a smart no-bark dog collar as training equipment.
Cheaper Than Hiring A Dog Trainer
Even the most premium quality dog collar will cost you less than hiring a dog trainer service. Also, you just have to purchase one unit instead of taking your dog to several sessions to overcome its practice of overbarking. Training your dog personally also helps to build a closer bond with your dog.
Dog Learns In A Safe Environment
Your dog needs to feel safe for any correction to work effectively. Using a dog bark collar will take some time to get used to, and knowing that he has a familiar environment around him will ease the adjustment process.
The entire process of training a dog takes some time and can be rocky, but having a collar around the neck and regular rewards for the right behaviors will help to speed up the process.
A dog collar will also help your pooch to learn self-control by knowing that she can control the static shocks by minimizing barking. This helps the dogs to become less anxious and easier to get in control.
Efficient For Multiple Dogs
If you have more than one dog at home and all of them are excessive barkers, using different collars that can be controlled with one remote will help you train all of them at one time.
Read More- The Best Dogs for the First Time Owners
Final Words
In addition to correction modes and levels, which are easy to switch and adjust, the best dog bark collar is designed to improve the bond between you and your pet. These help your dog learn to obey your commands, lose bad habits, deal with anxiety and become a happy member of the family.
We love the SportDog collar the most because of its versatility, various correction modes, smart bark detection technology, comfortable materials, and ability to fit different size dogs.
Hey, this does not mean other collars are not worth a try. Each no bark dog collar has special quality and feature, which makes them suitable for different pet owners. Make sure you figure out your requirements carefully before picking up any rang=dom dog collar.
The most important thing to learn is that using an anti-bark dog collar should be limited to only necessary situations. When you use them, always combine them with positive reinforcement to make a winning combination.
The right way to train a dog is by loving them enough.