Best Dog Food Delivery Service For Your Pup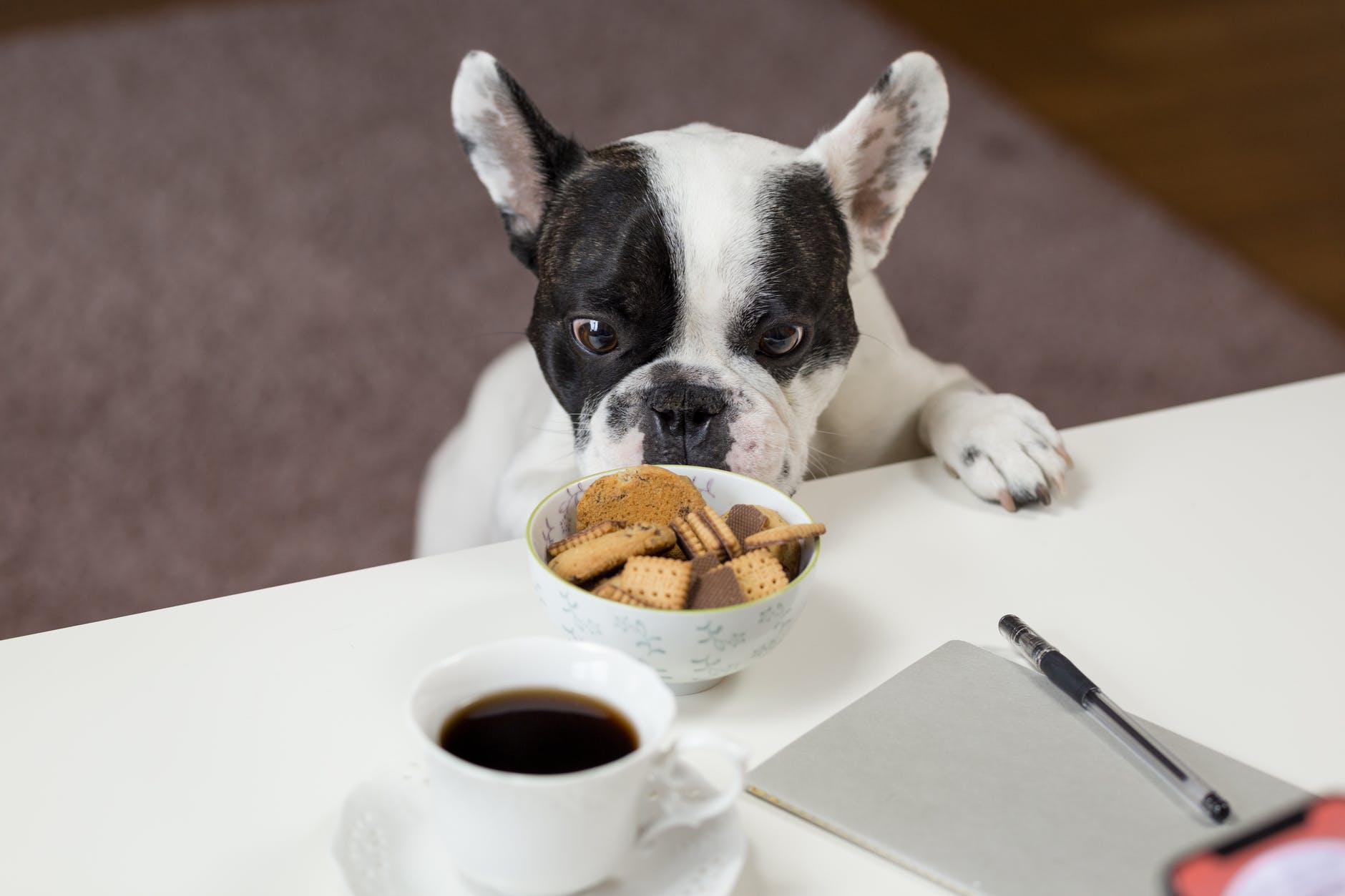 During the pandemic, every type of home delivery service has seen a major boom, including pet essentials. Beyond convenience, ordering dog food delivery expands the option of choosing from various best meals available for your pup.
The Pet food delivery industry has become quite competitive with a pool of online options to choose from. This is why we are here to help you narrow down the options and pick the best dog food delivery service near you.
Every dog has different requirements; therefore, the right food varies from breed to breed. Choosing the right dog food is way beyond canned or kibble; there are so many more options to choose from. Dry dog food to raw dog foods, homemade foods, human-based ingredients, fresh dog food, ready-to-serve and cook-at-home, and so many other options. There is a right dog food delivery company for every dog that meets your pet's specific dietary needs.
Some dog food delivery companies offer homemade food, which seems more sophisticated than something you feed yourself. Whereas others are more on the affordable side, starting from $1 per day. Most of these companies listed below use natural ingredients to make dog meals tailored to your pup's requirements.
In some of the cases, recipes are developed with veterinary nutritionists' help without any wheat, corn, soy, or gluten in any form and preservatives.
Let's take a look at some of the best dog food delivery services and find the right one for your pooch.
Best Dog Food Delivery Service
Whether your dog is a picky eater, old dog, allergic, small pup, or on dieting, there are so many different meal options to choose from. These are some of the best dog food delivery companies, which provide plenty of fresh food options that are free of any additives and preservatives.
The services have the right food option to suit even the pickiest of a pup and keep them healthy.
Spot and Tango
Spot and Tango will be a great pick for dog owners who are concerned about farm-fresh ready-to-serve dog food delivery service. This brand is all about taking care of your pet's health. Spot and Tango provide the best fresh human-grade dog food containing farm-fresh ingredients in New York. The food is free of any artificial additives, preservatives, or fillers and in small batches.
Considering these standards, no wonder this dog food delivery service is on the top of our list. Fresh dog food delivery recipes are made by a veterinary nutritionist and are delivered in small vacuum-sealed packages to keep them fresh. They consider your dog's breed, health, size, and age into consideration when making the food.
On the first order, the brand offers 50% off to every pet parent and also offers two-week trial period tests whether the service world is for your doggo or not. If you plan to cancel the dog food subscription at any point, you will get a refund.
Read more- Best Dog Bark Collar To Train Pets
The Farmer's Dog
Another popular pick to invest in fresh dog food delivery service is "the Farmer's Dog." Different dogs have different nutritional requirements. A chihuahua will not eat the same amount of food as the Newfoundland, which is why this dog food delivery service creates a personalized profile to curate diet according to dog's breed, activity level, age, weight, allergies, etc.
They also make changes and adjustments to the dog food plans when needed. Farmer's Dog only uses human-grade food like fish oil, chia seeds to create ready-to-serve meals. Their services start at $2 per day to $8 per day for more active and large breeds.
Nom Nom
It is a fact that fresh food is better than processed food, which holds true for pet food. If you like to feed the best fresh dog food to your puppy, Nom Nom is the closest you get to a home-cooked meal.
This dog food subscription service sends fresh ingredient pet food in the right portions tailored to your pooch's age, size, and weight, making it a great pick that makes it the best dog food delivery service.
Non Nom offers four different recipes for dogs and two for cats, along with treats and supplements. Other companies often send food in bulk containers that are messy, but Nom Nom packs them in individual containers, making them less fussy.
Pet Plate
If you are in search of a pocket-friendly dog food service that is better than grocery pet food, check out Per Plate. Their fresh dog food delivery service starts at $1 per day. The company focuses on offering fresh food recipes for dogs composed of the right nutrients designed by vets.
This dog food delivery service uses fresh food and USDA meat to make pre-cooked and pre-portioned meals for your doggos. All you have to do is empty the container in a dog bowl or a plate and feed your dog. You can also heat the food if your furball is fussy about cold food.
Read More- Best Dog Leash For Untrained and Trained Dogs
Chewy
If you are looking for a company that offers the largest selection of dog food to deliver at your doorstep, then Chewy is the jungle of pet products. They carry a pool of dog foods, treats, human-grade puppy food, and other pet supplies for all types of animals. With their dog food subscription and auto shipment of your supplies and pet food, you will never have to worry about potty pads, medicine, and nibble.
You can even find discounts upto 5% to 10% on some brands. Chewy has the best customer service and is open 24*7. If you are looking for any kind of pet supplies, you will find them on Chewy. They offer a 30% discount on first order and free shipping on orders above $49.
PetFlow
Similar to Chewy, PetFlow is an online pet company dedicated to everything related to pets and not just food. Whether you are a cat parent or dop parent, you can choose from a pool of options that will be shipped to you automatically on your pre-decided schedule. This company makes sure you never run out of treats, food, and other supplies.
You can get all your favorite brand food, whether dry or canned, in one place. Plus, PetFlow donates one bowl of food to animal shelters on every order, which will make you feel good about your purchase.
Ollie
Pet owners looking for tailored meals for their pooch should give Ollie a try. Ollie is a popular fresh dog food delivery service that meets individual dog's needs and diets. They provide recommended vet-formulated food recipes and portions to match your dog's age, health, weight. Their food is made of human-grade meat, fresh vegetables, and supplements. Also, Ollie has some healthy dog treats options.
Their plans start at$9 to $42 per week, and pet owners get 50% off on their first order.
BarkBox
Do you like to treat your pup every once in a while? Well, here we have the right dog food delivery service for you. BarkBox offers a monthly dog food subscription containing a collection of treats and toys full of fun surprises.
In every box, you get two full-size treat bags, two toys, a chew, and everything is manufactured in Canada or the US. All the treats are free of wheat, soy, or corn, and in case your dog has food allergies, you can even buy turkey, beef, or chicken-free treats.
BarkBox also offers customization features; you can chat with their customer service. You can upgrade to Super Chewer if your dog is tough on toys. The added bonus of getting a BarkBox dog food subscription is they send birthday presents to your bud to spoil them a little extra.
Read More- The Best Dogs for the First Time Owners
Sundays Food for Dogs
If your dog likes dry food over wet food, then you should pick SUNDAYS FOOD for Dogs for the best fresh human-grade meals. Even if you want to spoil your pet a little, this company offers vet-developed food to do it just right.
Sundays are made with USDA meats, a jerky that is dried to preserve their nutrients without adding corn, wheat, gluten, or soy. One 40 ounce bag will cost $75, which is not cheap, but you can save 20% on their monthly subscriptions.
Read More- Exotic Dogs To Own That You Will Love
A Pup Above
Although A Pup Above is a dog food subscription service, they also pride the option for ordering individual bags of four main recipes made with beef, chicken, pork, and turkey. Every single recipe contains loads of non-GMO veggies and is free of growth hormones and antibiotics.
Another factor that distinguishes them from other dog food delivery service companies is Sous-vide, making food via water circulation to retain the nutrients in every ingredient. Upscale restaurants use this technique to make food; now, even your Dog can reap the benefits.
The sample pack of four flavors of 3lb dog food bags will cost you around $130, and the subscription service starts at $2 per day for small breeds. A Pup Above also gives the dog owner an option to choose between half and full plans by easily customizing the services that fit your budget.
FAQs
What Should Be An Average Dog Food Delivery Cost?
Depending on different types of dog food, prices can vary, and sometimes it can be cheaper than buying dog food from a local store. On average, dog food should cost $45 to $140 per month. Raw dog food delivery is more expensive as compared to traditional food, but it can be worth the value to your pup.
Some dog food delivery companies provide plants on a weekly or monthly subscription basis. The final price for your Dog's food should vary as pets need and other factors.
Why Order Dog Food Delivery?
Dog food delivery makes sure that you never forget to make food, and you never run out of food on hand. You also increase the nutritional value of a pet's meal with the help of high-quality ingredients.
Many dog food delivery services offer home-cooked meals packed with fresh ingredients to suit your pup's dietary needs. In many cases, you even get to customize the Dog's meal plans to provide particular nutrients every month.
Should You Feed Raw Dog Food?
Raw dog food delivery can be a healthy choice for many dogs but not for every Dog. You should talk to your veterinarian before making changes to your pup's diet. Raw dog food eliminates carbohydrates that are loaded with calories and will help your pup to stay fit.
Also, raw dog food delivery can be suitable for pets who face gastrointestinal issues or have some allergies because raw food is free of any additives.
How To Choose the Best Dog Food Delivery Subscription Services?
All the dog food delivery services listed here are reviewed based on price, quality of food, and selection. All these companies make fresh food using natural ingredients to keep your Dog in good health.
Some of these companies also allow space for customization for picky eaters or pups with allergies. Every company has something that distinguishes it from the rest. For instance, Ollie offers the best fresh, natural ingredient food, The Farmer's Dog provides human-grade meals. Money-back guarantee, great customer services together make essential criteria to choose the best dog food delivery service.
Final Words
Before choosing any of the dog food delivery services, it is important to talk to your vet and do some research on your Dog's breed so that you can decide which type of diet is right for them.
For instance, do you want to feed your Dog raw food only? Maybe grain-free, dry or wet foods are more appropriate for your doggo. Are you looking for food plants for a pup or an adult dog? What do you like to eat? Some dogs also have allergies that you need to keep in account before starting any meal plan.
All these factors are addressed when you get a dog food subscription service to provide heart and nutrition-filled food to your Dog.