Best Dog Leash For Untrained and Trained Dogs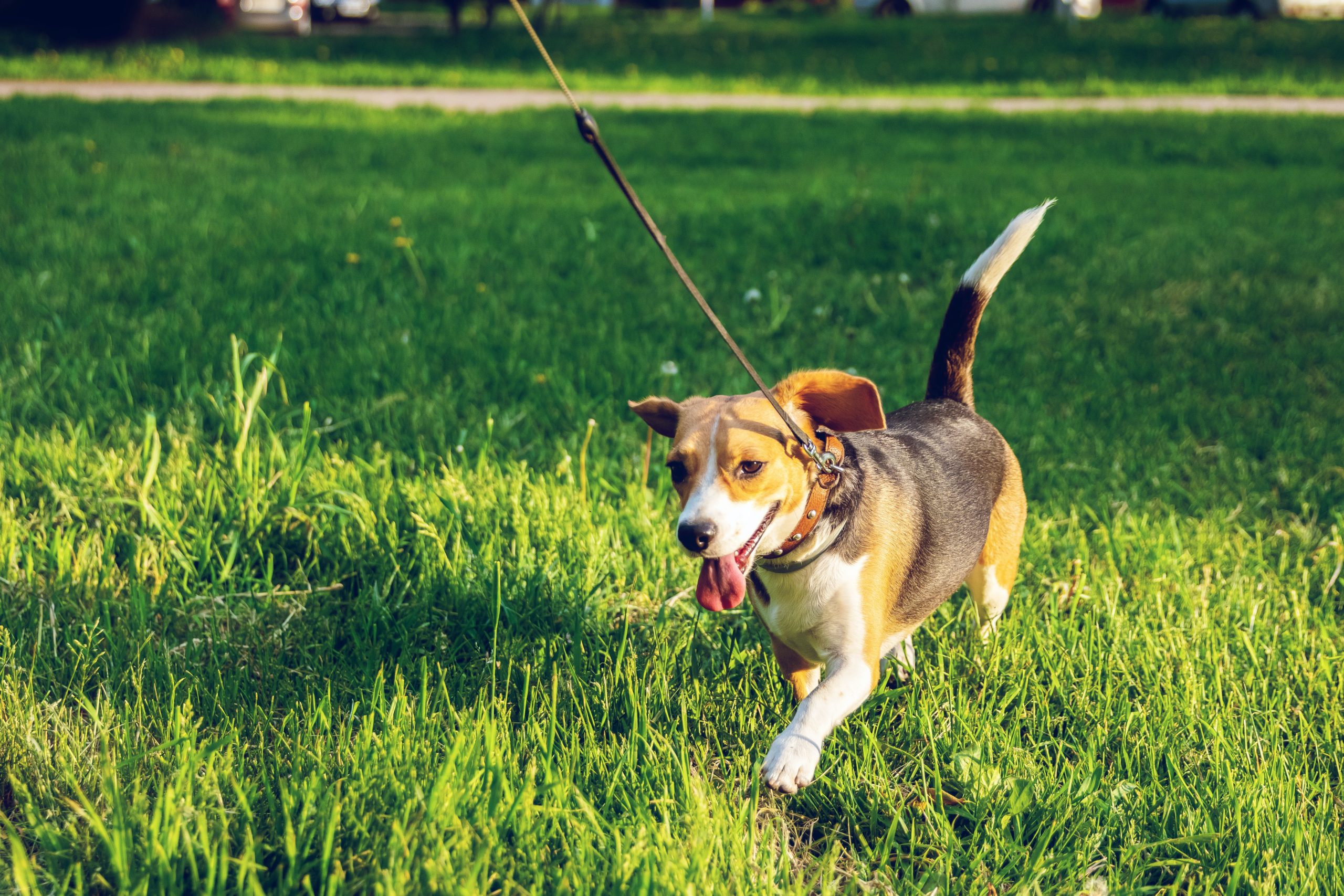 The first thing a new dog parent should buy along with dog food, collar, and the bed is a Leash. No matter what age or size your dog is, he will have to be taken out on a walk. You will want the best dog leash that is reliable, safe, and nice-looking.
When you first start using a leash on a pup, it may take some time for your pooch to get used to it. With practice and patience, soon, your furr ball will get leash trained, and you two will develop a close bond. Eventually, your dog will develop a positive association with the leash connecting it to happy times like going out on a walk.
Some dog owners like to have several varieties of dog leashes meant for different purposes. For instance, one for everyday walks, one for running or hiking, etc. There are many different styles and sizes of dog leash available in the market. You need to identify your needs and requirements in order to choose a harness that ticks all the boxes.
Below we have mentioned the best dog leash that is efficient for daily walks, running, and some with additional features as well. You will also find some options for the best leash for a teething puppy and strong head dogs. These leashes are available in various colors and size options so that you can buy them as per your dog size.
Before that, let's take a look into different types of dog leashes.
Types of Dog Leash:
Here is the common type of dog leash that you can find in the market.
Standard Leashes
Standard leash for dogs is intended for training and everyday use. These have loop handles on one end and a metal clip on the other side to attach to the dog collar. Typically these are 4-8 feet long and are made flat with nylon. A Standard leash is also available in leather and rope material as well as the chain.
Retractable Leashes
A retractable dog leash is made of nylon band and is up to 26 feet long, retracting into a plastic case and a handle. You can lock such a leash in one place at the desired length, similar to measuring tape.
A retractable dog harness can be helpful when you want your dog to wander freely but still have some control. These leashes are made to be used on dogs who are leash trained; otherwise, your dog will learn a bad habit of running on a harness.
If you have longer lengths on a leash, never let the dog out of sight because the leash can get tangled or get you into a hazardous situation. Make sure to the entire length of the retractable leash periodically for any worn, frayed, or damaged areas. Many companies make a great retractable dog leash.
Adjustable Leashes
Multi-functional or adjustable dog leashes are similar to standard ones. The only difference is that they have several loops alongside the leash, which allows the clasp to lengthen or shorten the leash length. These varying size options can be very useful when you need to give your dog some training.
Use the adjustable harness to wrap the dog around the waist. These make the best dog leash for running. Beware, these are only meant for well-trained dogs.
Dog Leashes With Special Features
You can find many leashes equipped with a combination of features. There are some standard leashes that have grip handles specially made. Some adjustable leash feature springs or elastic to absorb the shock when pulled. Reflective strip leashes are perfect for going on a walk during nighttime. Some leashes even have waist bag holders and flashlights.
Read More- Best Dog Bark Collar To Train Pets
Best Dog leash Options
This leash guide will have you sorted for all your dog leash requirements. Check out some of the best picks for dog harnesses and buy the one you like most and that fits your budget.
Max and Neo Double Handle Reflective Leash
If you want a heavy-duty dog leash and harness, then buy a Max and Neo leash made of flexible nylon and can last for years of dog walking. In case something happens, you get a lifetime warranty with this leash. It features two handles, comfortably padded, which makes it best for any tugger. This leash has a bolt-snap closure which is resistant to dirt and debris, easy to clean even if your dog has enjoyed a little sand drag party.
Dutchy Brand Pets Lovers Club Leash
Another best heavy-duty leash is fromDutchy Brand, which is tougher in comparison to nylon leash but light enough for everyday use. This product is a popular pick because of its price, color choices, and money-back guarantee. You can choose from two different sizes, one layer for small dogs and two layers for large dogs. The soft padded handles are built for maximum comfort to avoid burns from lunging or pulling. This is the best dog training leash with many positive reviews from owners for the price you pay.
Blueberry Pet Classic Solid Color Leash
If you are looking for a dog harness that is safe, durable as well as easy on the pocket, the Blueberry Pet leash is a great pick. It is available in 12 different colors and five sizes to choose from so that you can pick one for different sized dogs. If your dog is easy and does not need a lot of guidance or control, a standard nylon leash will do the job perfectly. These are the best leash for a puppy or small dogs under 75lbs.
Leashboss Leash for Large Dogs
If you have an extreme puller, you will need a leash that is designed specifically for guidance and control. This is why Leashboss has come up with a great heavy-duty dog training leash to withstand all the pulling and tagging. This dog harness gives the pet owners a lot of strength and control over a headstrong dog.
The five feet long leash is available in various colors with a sturdy 18″ handle. The company also gives the customer a no-hassle five-year warranty against wear and tear. This leash is best suited for dogs above 40 lbs.
Customers review that this harness works even on dogs upto 120 lbs and provides maximum control as compared to other dog leashes. Some owners also pair this leash with another heavy-duty collar for maximum benefit.
EzyDog Handy Leash
Another best dog leash for strong dogs is from EzyDog. EzyDog leash offers ultimate comfort with padded glove handles, which makes it the best dog leash for running. This dog training leash has a shock-reducing bungee to take away the strain if a dog pulls or lunges incessantly. Ezydog leash can be adjusted from36 to 48 and can fit every hand size.
This training leash is also best for people who have arthritis and other hand conditions as it reduces the need for tight grip in a thin nylon leash. Owners say that this dog harness can work even for strong and large dogs, but it may not fit small hands properly. If you are looking for a leash upgrade and take a break from daily walks, the EzyDog leash is a convenient and comfortable choice.
TaoTronics Retractable Dog Leash
If you are looking for the best retractable dog leash to give your well-behaved dog some freedom to explore, then try TaoTronics. This pet leash can expand upto 16 feet to give your furball some room to smell the flowers while still in your control.
It features a push-button that locks the leash at a safe distance. This retractable dog leash is perfect for dogs up to 115 lbs and is made of durable nylon so that it does not tangle like other brands.
Pet owners find this the best retractable leash. They have ever owned because it is sturdier and more durable as compared to other leashes. Also, this leash comes with an attached doggy bag roll for easy pickup and convenience. 
Read More- Best Smelling Dog Shampoo To Give Your Dog A Pleasant Aroma
LEATHERBERG Leather Leash
Do you want to try something more premium? Then this leather dog leash is a great option. It is attractive, long-lasting, and proceeds at just $30. Leatherberg dog leash is made with real cowhide leather, zinc alloy hook, and also has a one-year warranty.
You can get this leash in both black and brown color. This six-foot-long pet leash is suitable for medium and large dogs and does not attract dog hair like the nylon version.
Leatherberg customers review this dog leash as a well-made, premium quality with double stitching. While this is a little pricey as compared to other dog harnesses. However, it offers value for money and will last for many years. 
Tuff Mutt Hands-Free Bungee Leash
The best hand-free dog leash with the highest rating is from Tuff Mutt. Tuff Mutt dog leash features two control handles that function as a regular leash and perfect for times when you wish to keep your pup close by in traffic or around an unfriendly dog.
This leash is 48 inches long, featuring a small bungee potion allowing your pup extra 2 feet of lead because it is shock absorbing. You can attach the leash to your waist, and the side belt clip can move from side to side without making your trip.
This is the best hands-free dog leash great for running, jogging, and even regular walk. Reflective strips will keep you safe even in the dark.
Are you a dog parent too? What type of dog leashes do you like to use? Tell us in the comments below.