Best Education & Learning Cartoon Shows For Kids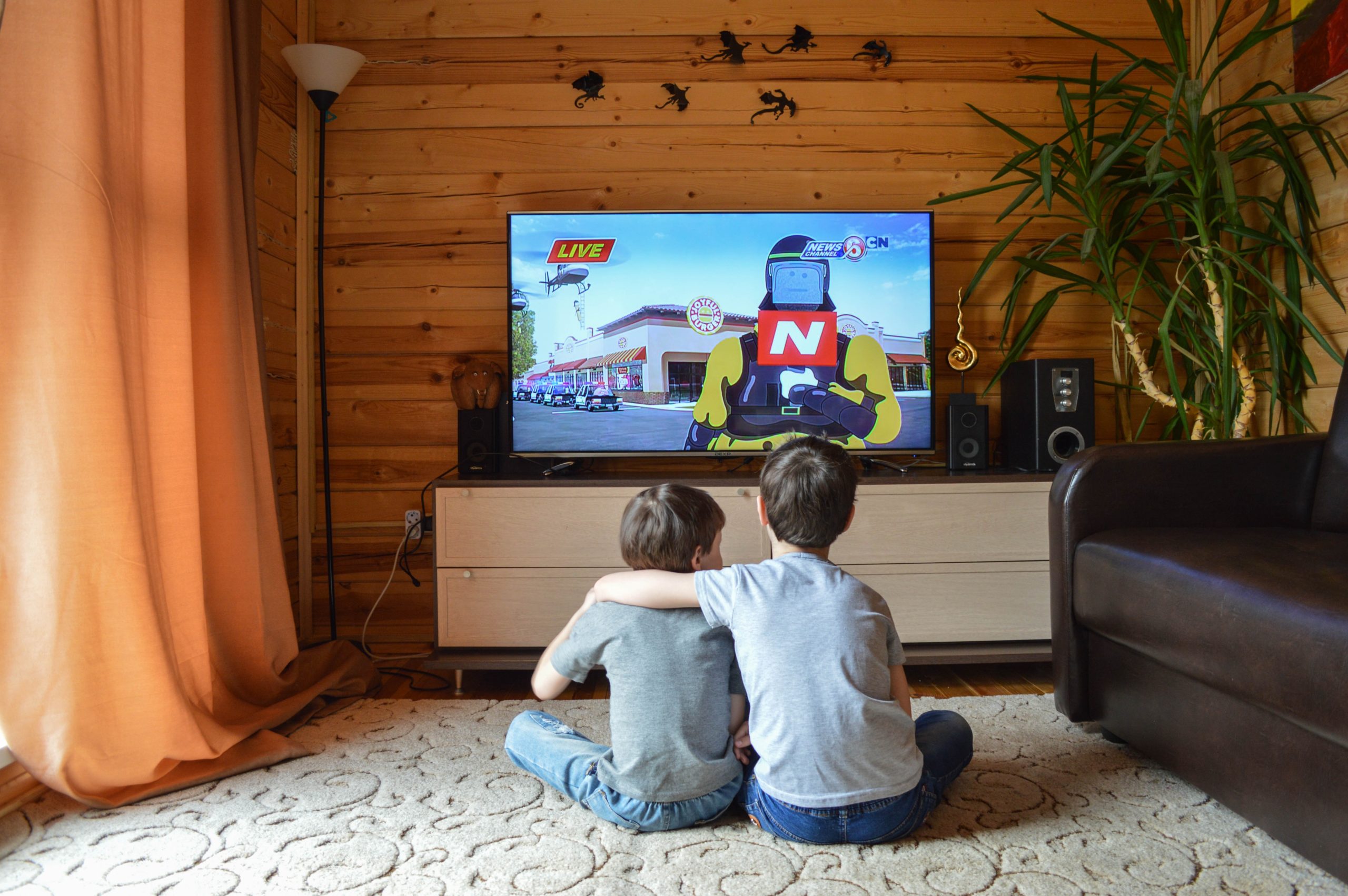 Most people consider cartoons as a sheer waste of time and often neglect the learning aspect associated with them. There are plenty of best education cartoon shows that boost the learning capabilities and also increase the IQ level of kids. 
Every kid loves to watch cartoons, and they can spend hours watching them. Parents can use this to their advantage by making their kids watch educational cartoon shows which are fun, interactive, and learning.
Help to strengthen your kid's science, mathematics, speaking skills, vocabulary, or simply learning through these best kids cartoons and make the screen time worthwhile. It's time to enhance your kids' social life values and teach them the importance of friendship, family, and honesty in an interesting way.
Best Education and Learning Cartoon Shows for Kids
Kids love to watch cartoons based on creativity, exploring, adventures, friendship, and otherworldly characters like superheroes, aliens, and mystic dragons. Check out this list of best educational shows for kids to help them learn and grow better.
Read More- Best Coloring Books For Kids Of All Ages
Dora and Friends: Into The City
Into the city is a very popular kids cartoon show from the Dora and Friends series. The show revolves around community service, problem-solving, and friendship. Dora and the friends are ideal hardworking role models for kids who want to transform their homes and society into better living places. This is the best learning and education cartoon as the kids relate to Dora better as it is in her school-age years, and they emulate her in real life as well.
Elena of Avalor
If you want to teach your kids the value of family and friends, then Elena of Avalor is the best kids learning cartoon. Latina is the ideal role model who is shown as feisty and a kind person who values both family and friends equally. Kids love to watch Elena go on adventures and learn the value of kindness and honesty passively.
Your children will also get to learn a lot about the Latin culture through songs and dance and bits of the Spanish language. This education cartoon will help to incorporate the idea of diversity in young minds.
Word world
Another one of the best kids cartoons shows to improve reading skills and word building in kids is Word Word. On this show, there is a whole city built with words where animals have to build new words to solve many riddles and queries. This show will deeply engrave the words in kids' minds.
Arthur
Arthur is a child-appropriate show for five years and above to understand the meaning behind sibling arguments and other storylines. This kids cartoon is filled with fun and charming stories on different social situations and how to tackle them.
It helps to teach the kids how to know about negative friendships and overcome their fears. This learning and education cartoon character will help the kids to understand anxieties in a creative and light way. They will also inculcate some problem-solving skills.
Nutri Ventures
Another one of the best educational shows for kids is Nutri Ventures which emphasizes healthy eating and good nutrition habits among kids. Children will understand the importance of health and good food.
Kids will be taught to avoid junk food at a young age, which is the first preference among kids, and instead, go for healthy food options. Nutrition and health awareness will help your kids to grow in a disciplined way.
Sid the Science Kid
Kids are fascinated with science and making discoveries around them from a very young age. They love to learn about everything around them. Sid, the science kid, is the best-animated series to arouse curiosity and awe them with new discoveries every day.
Sid is a curious kid who goes to preschool every day and finds many wondrous questions to ask with the teacher. Their teacher helps them to investigate and explore their question and also make new discoveries of science. The kids learn so many things with curiosity.
This curiosity will further change into their love for science later; who knows? The music and humor increase the impact, raising the inquisitiveness and making the show more fun to watch. So, kids spending time watching Sid the Science Guy is a win-win.
Read More- The Best Toy Phone For Kids
Ask the Storybots
Another one of the best educational shows for kids is the Storybot app. This shows grapes the attention of the kids and gets them thinking since the start of the show. Every new episode of Storybot asks new questions to kids like Who should you brush the teeth? Why is the sky blue? How can birds fly? The most interesting part is that they answer the questions through a song.
Cyber Chase
Cyber Chase is an award-winning show that is a completely research-oriented adventure series that helps children develop problem-solving skills and learn about math.
Word Girl
World Girl is an inclusive kids education cartoon catering to different subjects and enhances a kid's vocabulary. The world girl is the heroine of the series and outsmarts the villain with her vocabulary power and saving the day.
This learning cartoon will widen the horizon of kids and help them pronounce every word correctly, which is required at a growing stage. Parents will love this show to improve the speaking skills of the babies.
Daniel Tiger's Neighbourhood
No kid loves to study using books; instead, they prefer to learn in a fun playing manner. This is why Daniel Tiger Neighborhood is one of the best educational shows for kids to teach them about handling emotions.
At this age, kids should understand how to embrace their feelings, thoughts, and emotions and deal with various social strategies. This is an important life skill; when learned in a joyful and fun way, it will help strengthen the bonds with friends and family and maintain a balance.
Mister Roger's Neighbourhood
Mister Rogers is a classic tale that teaches the children to understand the skills and values required in this generation. It will also teach them various social skills required on an everyday basis, leading to an understanding of self-respect, social responsibility, etc.
This is one of the best kids' cartoons to empower their imagination via make-believe situations and great music. The stories teach children the importance of overcoming fears, honesty, friendship, and many complex feelings.
Sesame Street
One of the best kids cartoons shows with unforgettable episodes and memorable characters; Sesame Street is a must-watch for kids.
Many generations of kids have grown older watching this amazing education cartoon and learning new things simultaneously. It grows the vocabulary extensively and turns them into voracious readers. This also helped many kids to score high marks in science exams by sparking their creativity and learning power.
Blaze and the Monster Machines
If you are looking for the best educational yet interactive cartoon shows for kids, then make your kids watch Blaze and the Monster Machine. This show revolves around nine friendly trucks with varied abilities. Every episode is interactive, learning, and truly educational, which gets deeply embedded in the young ones' minds. This show teaches everything from Engineering, Science, Technology, and mathematics to kids. As a parent, you will definitely appreciate your kids watching this show.
Messy Goes to Okido
This is the ultimate cartoon for toddlers and young kids. Honestly, not only kids, but this is a great show for adults as well as it revolves around science. Messy always comes up with a new question on how things work and then goes to Okido to find answers to his question.
You will be surprised when your kids will come up to you and tell you about new science facts they learned.
SUPER WHY
If you are looking for a cartoon for toddlers to make them learn alphabets and strat reading skills early, then SUPER WHY is what you should be playing on your TV. Not only this, but the show will also enhance the vocabulary of kids and helps them learn something new in every episode. You will be proud of yourself for introducing your kids to this amazing cartoon.
Team umizoomi
Team Umizomi is a great cartoon for toddlers or preschoolers. This show focuses on solving math skills by using shapes, patterns, and countings. It helps to teach problem-solving ability in children in a very fun way. This show will become your kid's favorite in no time while learning about different shapes and sizes. Parents will no longer have to worry about teaching the kids about early math concepts, all thanks to team Umizomi.
Number blocks
A new cartoon addition to the BBC family, number blocks is a short 5-minute show that focuses on building math skills in children. The blocks are very colorful and attractive to look at. It teaches the kids about subtraction, addition, and missing number skills. This short cartoon is full of wonderful skills. You should definitely try this.
Read More- Best Engaging & Fun Animal Books For Kids
Backyardigans
If your kids love to dance, then Backyardigans is a delight to watch. This show is filled with songs and dance moves. It promotes dancing skills and their love for singing by opening doors to imagination. The main cartoon characters of the show Uniqua, Austin, Tyrone, Tasha, and Pablo, use their imagination in the backyard to create amazing adventures.
Wonder Pets
Wonder Pets are three pets in a classroom that together save other animals when no one is looking. Ming, Tuck, and Liney get a phone call from an animal who is in trouble. Then they fly to help that animal. This education cartoon will teach the kids to work together as a group, inculcate problem-solving skills and understand the significance of helping others.
Final Words:
Educational kids cartoons can be a great source of entertainment as well as learning. Some of these learning cartoons take the kids out of classroom confines and teach them about new things and subjects in a fun way. You will be surprised to see your kids' sensitive and creative sides after watching these cartoon shows. Make full use of these A-lister cartoons to make your kids learn new things and grow into a better version of themselves.