Best Engagement Gifts For Couples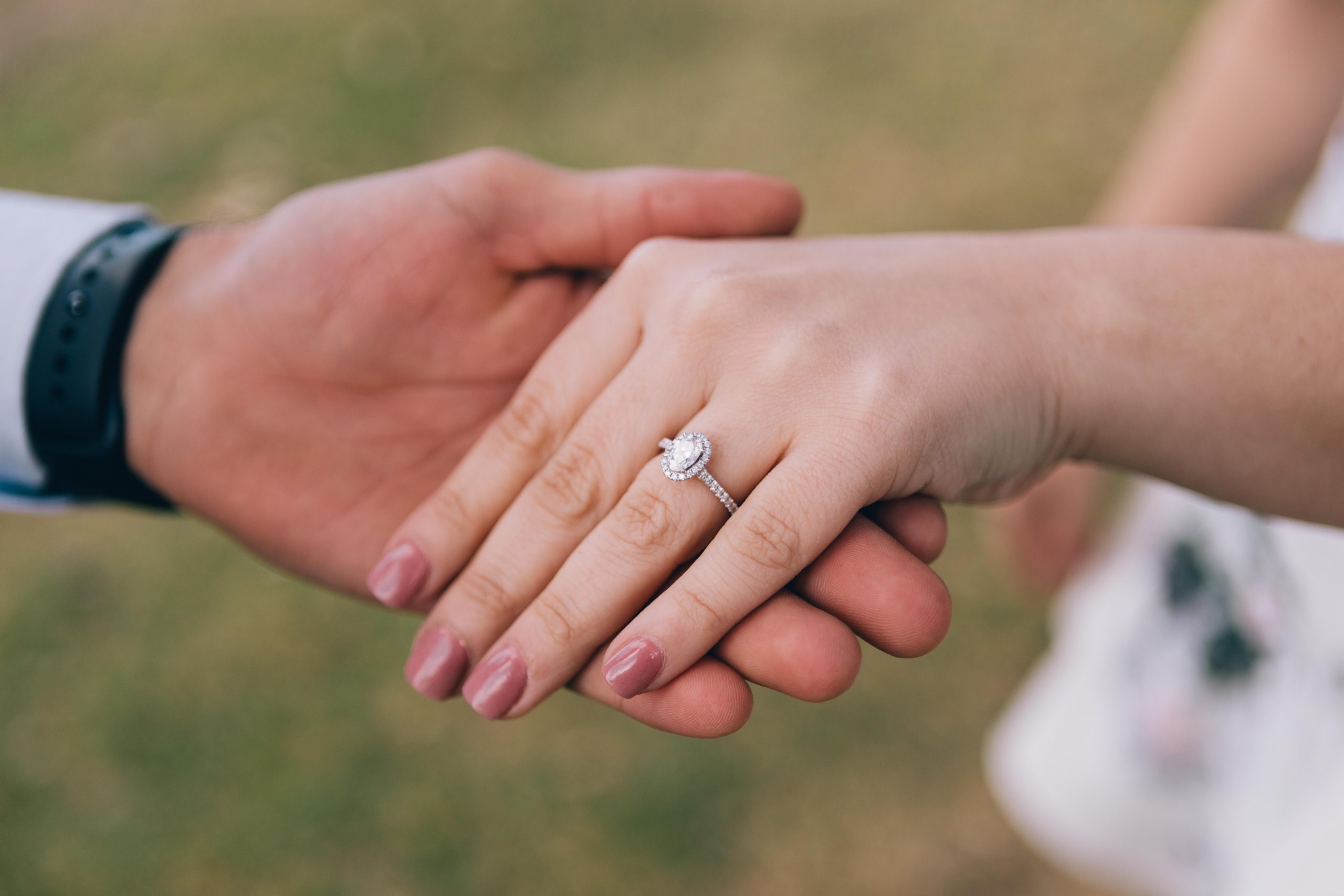 Your favorite couple finally got engaged and is all set to tie the knot! To shower them with good wishes, and love show up at their arty with the best engagement gifts they will appreciate. A heartfelt gift is the best way to welcome them to the new phase of the relationship.
There are plenty of gift ideas for the bride-to-be, but very less options intended for both the partners to enjoy together. In this list we have come up with some of the best engagement presents to gift your family members, friends, or co-workers.
Whether you want something practical or customized, something to satisfy the techie or the foodie inside them, we have it all.
Best Engagement Party Gifts For Couples
Check out the list of amazing engagement gift ideas for your favorite couple.
Instant Pot Electric Pressure Cooker
A newly engaged couple or a friend has a lot going on in their minds. They are not only busy celebrating this news but also replying to endless messages and planning their weddings already. They are left with less time to think about things they would need in their new house together.
This is why Instant Pot DUO60 is one of the best engagement party gifts for couples. If they love looking at home, they will appreciate this so much, and even if they do not, it's time to get them excited about some cooking sessions together.
This 7-in-1 electric cooker is the best kitchen gadget and the right tool to keep newly engaged couples fed when they are on a time crunch for a fancy dinner. Instant pot is a slow cooker, yogurt maker, rice cooker, and can also brown, steam, saute, and warm.
It can speed up your cooking time by up to 6 times and uses 70 percent less energy as opposed to conventional cooking methods. This cooker has 14 different in-built settings and can cook for 24 hours in advance with three different temperature settings. Also, it is available in 3, 6 to 9 size options.
We are sure this is one of the best engagement gift ideas for a friend who just got engaged and is busy planning the wedding.
Sonos PlayWireless Smart Speaker
If you are looking for engagement presents to give to your techie friends, Sonos smart speaker is the best pick. Planning the whole wedding is not an easy task to do, but it can become fun by listening to favorite music while writing out invitations.
Sonos 1 compact smart speaker is one of my favorite wireless speakers. This comes with built-in Alexa and is able to stream music wirelessly from almost every platform including Apple Music, Spotify, and Pandora.
You can easily operate Sonos PLay 1 using your home wi-fi and connect it through an app on your phone or directly via Alexa. This smart speaker has Class-D amplifiers that produce rich sound. The speakers can also be connected to Sonos's wide house speaker system.
According to reviews, Sonos provides a robust sound, compared to other wireless speakers, The built-in Alexa makes it a stunning and useful pick in a new house of the engaged couples.
Read More-How to Choose Wedding Decor
PrintableWisdom Custom Couple Portrait
There are no best engagement party gifts than customized portraits of couples. A newly engaged couple has so much to look forward to-wedding, honeymoon, and spending their lives together. You can give this custom portrait from Printable Wisdom and help the couple to take the next step happily together.
Every print is custom-made to resemble your favorite couple and then it is printed in thick cotton canvas. It also features a handwritten banner in calligraphy celebrating the union and new life of this engaged couple. This printable portrait is available in seven different size options.
We always think of giving practical engagement gifts for a friend but sometimes customized gifts are more meaningful and heart-touching. This print is vibrant and super high quality which makes it even more impressive.
Pendleton Eco-Wise Wool Blanket
Another one of the best engagement gift ideas is to give the couple something cozy. It will help them to relax after a tiring day of planning their wedding. Your friends will buy all the basic gifts for themselves, but something luxurious and cozy as this Pendleton Wool Blanket surely needs to be gifted.
This wool blanket is made of 100 percent virgin washable wool and it comes in twin, for queen and king. It is extremely warm, perfect for cuddling when the temperature drops. Each blanket is 96' long and is available in various color options. If you want to make the engagement presents more special, but one for her and one for him monogrammed with the couple's initials.
A wool blanket is something that will never go out of style and is Pisces that will last for many years to come.
UncommonGoods Intersection of Love Photo
A marriage is a union of two people and souls who meet to become one. What better way to celebrate this unison than gifting an art showing Intersection of Love by uncommon Goods? This art is made by Patricia Carlin and no doubt it is the best engagement gift idea for a friend.
This art features the name of a couple and the number of years they have been in a relationship together from when they started dating and till they got married. It is available in full white or full black color and also framed and unframed.
The print is done on 11 x 14 matte paper for the archival pigment of the ink. As this is made to order item, you need to purchase it at least two weeks before you want to receive it.
According to reviewers, this print makes a personal and unique gift, as it is always well received and loved. If you are looking for a customized art print to give a modern couple, you should not look any further.
Read More-Best of Wedding Anniversary Gift Ideas for Your Partner
InkMeThis Self Inking Address Stamp
If you are looking for the best practical yet thoughtful engagement gifts, then let me assure you, this Ink Me Rubber Stamp is the best way to celebrate the big news. As we all know the couple will be soon busy writing all those thank you notes, this stamp is a great way to address them all.
This stamp comes with the name of the couple and their last name, address and comes in various sizes. It comes pre-filled with oil-based indelible ink which can be refiled in the future. This is a super high-quality stamp and also easy to use. Couples will definitely appreciate this shortcut way of addressing their thank you notes.
Bonus point for how aesthetic it looks.
Running Press Adult Date Night In:
A cookbook is another favorite in the list of best engagement party gifts. It is a subtle way of reminding newly married couples to keep the spark alive by sharing a good meal together always.
This Date Night cookbook by Ashley Rodriguez is filled with romantic recipes perfect for a delicious dinner for two. It has more than 120 recipes and is perfect for those weekend ate nights at home.
When life gets too busy to go out or the couple just wants to save extra bucks by staying in, this cookbook will come in handy. It is a gift that will bring little romance to those monotonous schedules without having to go anywhere.
Samsonite Omni 3-Piece Spinner Luggage
Yes, there will be lots of prep ahead for the wedding, but let's not forget the cherry on top The Honeymoon. Every newly engaged couple is excited to go on their honeymoon, and what better way to have them plan for their fancy trip together than a beautiful luggage set?
The Samsonite Omni 3-piece luggage set is a masterpiece. It features three scratch-proof polycarbonate suitcases with spinners, making it perfect for every vacation.
The set comes in six different color options and sizes of 20,24, and 28. They are extremely lightweight and feature a push-button handle with 360-degree spinning wheels for painless travels.
These suitcases are super durable and make the perfect engagement presents for every newly engaged couple. This gift will be appreciated for years to come.
Read More– Best Destination Wedding Locations in the World
Mouth Best of the Month Club
We all love food gifts, and Mouth Best has the best monthly subscriptions to keep the newly engaged couple on the roll while planning their wedding. This monthly box comes with four to five artisanal products like pickles, sauce, cocktail mixers, etc. you can give them three, 6, or 12-month subscription boxes filled with yummy surprises. The couple will also receive a welcome certificate along with it, informing them about their upcoming subscription.
If your favorite couple is a foodie and loves to try new things every time, they will appreciate this monthly food subscription box. Every monthly box will feature a gift basket for happy couples. Instead of giving them a single basket, surprise them with a new box every month until their wedding.
Who says you cannot give yourself something nice? If you like something from this list you can gift you and your spouse on your upcoming anniversary and rekindle the love again.