Best Eyebrow Growth Serum For Thicker Boy Brows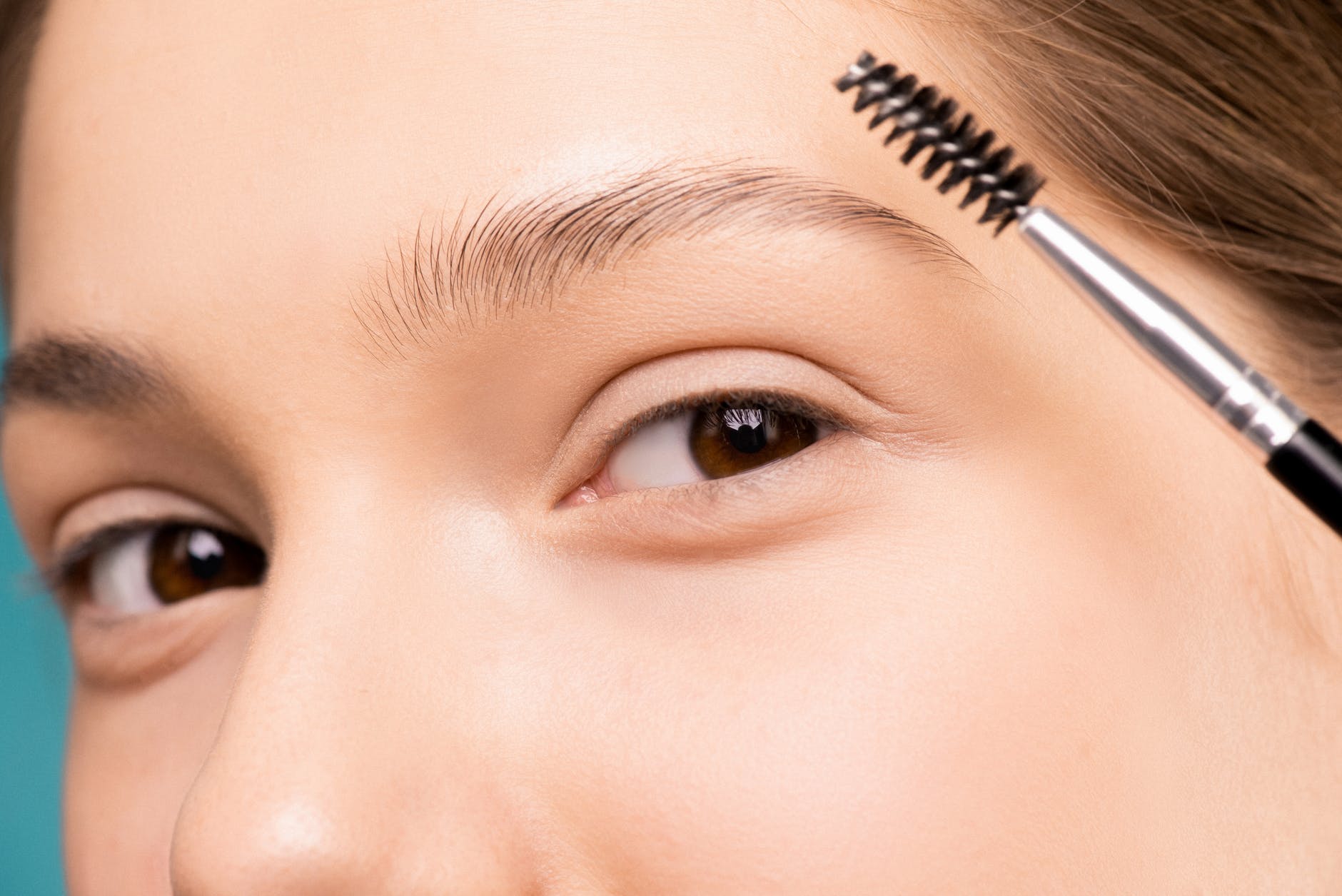 Gone are the days of over-plucking the brow hair to a thin pencil line; now everyone wants thicker and fuller eyebrows. However, getting bushy brows after the over-plucking leftovers can be quite challenging. If you are ready to set the #browgoals with thicker eyebrows just like celebrities, supermodels on the Instagram feed, you are at the right place. We have come up with a list of the best eyebrow growth serum brands to level up your brow game.
All these brow serums are formulated to enhance hair thickness and stimulate growth in sparse areas. With consistent use, you will be able to rock your boy brows within 1-2 months. We have listed various eyebrow serum products to suit everyone'severyone's budget, skin type, brow concern, and even for people who follow a vegan lifestyle.
So what are you waiting for? Let'sLet's check out the list of best eyebrow hair growth.
Best Eyebrow Growth Serum:
Below we have listed some of the best brow growth serum to give you a fuller and thicker arch.
RevitaBrow Advanced Eyebrow Conditioner Serum
This brow serum is award-winning, ophthalmologist tested, and hypoallergenic. The ingredients of this brow growth serum are packed with peptides and biotin; together, this helps improve eyebrow hair growth and health and fills in sparse hair with regular usage. This is the best eyebrow serum available on the market. There is a reason why it is on the top of our list, and trust me; you can never go wrong with this brow product.
RapidBrow Eyebrow Enhancing Serum
If you are looking for some serious eyebrow growth serum, then you should get your hands on RapidBrow Eyebrow Enhancing Serum. This product is recommended by DR. Fusco for ultimate brow rehab due to its choke-full strengthening and nourishing elements. This serum has fast-acting ingredients containing everything that a derma recommends, like panthenol, peptides, keratin, and biotin. Although, this product might not be suitable for people with super sensitive skin.
Read More:- This is everything you need to know about brow lamination.
RapidLash Eyelash Enhancing Serum
If you hate buying two different products for brow growth and eyelash, then this RapidLash serum will be the right choice for you. This multi-tasking beauty product is marketed towards eyelash growth, but it works wonderfully on eyebrows too. This product is from the same brand as Rapid eyebrow enhancing serum and is also recommended by DR. Jaliman personally. She likes this particular serum because of the ingredient list that helps in promoting eyebrow or lash fullness and new hair growth.
Pronexa LavishLash Eyelash and Brow Serum
Another best-selling and most loved eyebrow hair growth serum is from Pronexa. This brow and lash serum help to thicken the hair and stimulate new hair growth. Pronexa serum has a hypoallergenic formula and works equally well on both lashes and brows. Apply this product at least once a day to see promising results within two months.
Pronexa LavishLash is the best-selling product on Amazon with more than 20,000 5 star reviews. According to customers, this product really promotes hair growth and is as effective as Rodan & Fields growth serum in 1/5th of its price.
GrandeBrow Serum
If you are into a vegan lifestyle, you know how difficult it is to find an effective vegan brow growth serum. GrandeBrow serum has a vegan and ophthalmologist-tested formula with a combination of hyaluronic acid and l-proline to replenish and condition brows. The plant extract in the serum helps to strengthen the hair follicles and promote regrowth. According to the study, 100% of users reported fuller eyebrows within 16 weeks, and Sephora reviews sit as the "miracle product."
neuLash neuBrow Brow Enhancing Serum
If you are struggling with thinner eyebrows, then you need this eyebrow hair growth serum in your skincare and beauty kit. This eyebrow serum from neuLash is ideal for giving a serious boost to thinning brows. The formula is super potent yet gentle, containing keratin, biotin, and peptides to give you bolder and fuller brows in 3 weeks.
80% of the customers are completely satisfied with this product giving 5-star reviews. Some people call it a miracle serum for eyebrow hair growth.
VegaBrow Volumizing Serum
Do you fall into the super sensitive skincare category? Having trouble in finding a brow serum that works and does not cause any side effects? If yes, then you can trust VegaBrow Volumizing Serum with your eyes closed. The formula is loaded with peptides, anti-inflammatory ingredients like mung bean and red clover, gentle on the skin, and effective for hair regrowth.
This formula is completely vegan and safe and promises visible results in 30 days with consistent use. Customers claim to have noticed an improvement in their brow health and find the product effective yet gentle on the skin.
Organys Lash & Brow Serum
If this is your first time buying an eyebrow-enhancing product and you cannot convince yourself to spend a lot of money, then try Organys Lash and Brow serum. This product retails for only $26 and is very effective despite the price point. Who says you need to empty your pockets to really see the results? Once you give this eyebrow growth serum a try, you will never look back.
This serum has a gentle yet effective formula rich in peptides and keratin that help to thicken and strengthen brows. It also contains botanical oil like saw palmetto and green tea to revive thinning hair follicles. Customers claim to see visible results very soon.
Shiseido Full Lash and Brow Serum
This eyebrow growth serum has the easiest application methods and an affordable pick for people with tight budgets. Shiseido'sShiseido's Lash and Brow Serum contains arginine as the key ingredient to strengthen and condition both brow and lash hair.
This is a multi-use product brow growth serum that comes with a flocked tip brush, which makes the application of the formula super easy. You just need one swipe of the brush on the lengths of your brow hair. The formula of this serum is super hydrating and effective, promising visible results within eight weeks.
Glossier Boy Brow
If you are a fan of pomade, then Glossier Boy Brow is the right product for you. It is a two-in-one serum that not only conditions but also adds a beautiful tint to the growth giving an instant glow-up. This product is formulated with oleic acid and collagen that helps to nourish and hydrate the brow hair.
It comes with a brush applicator that makes the application of this product super easy. This growth pomade is available in 5 natural shades and has earned 4.5 star ratings. You know the product is a real deal if getting a lot of hype on social media.
Embryolisse Lashes & Brows Booster
Every makeup artist around the world knows about the holy grail moisturizer from Embryolisse. This Lash and Brow booster from the brand is also worth checking out. Dr. Mariwalla personally picks this up because of its formula that is rich in panthenol, peptides, and antioxidants to make your brows fuller, healthier, and stronger. The formula is so gentle that even people who wear lenses or have sensitive eyes can use it without any fear.
CoverGirl Lash Blast Lash & Brow Serum
Another affordable eyebrow growth serum that is worth trying is from CoverGirl. This brow serum is perfect if you are a beginner and are not willing to spend a lot of money. This drugstore product comes with an easy-to-use applicator and ingredients like peptides and biotin.
Milk Makeup Kush Growhouse Lash + Brow Serum
You might have heard about the Milk Makeup brand, and its customers really love their Lash and Brow serum. This serum is packed with panthenol, cannabis Sativa seed oil, peptides, and other ingredients that improve brow conditions and hair health. This Lash and Brow serum will give a little pick-me-up to your dull eyebrows.
Joey Healy Brow Renovation Serum
If you are in a mood to splurge a little, then Joey Healy brow Renovation Serum is the best choice you will ever make. Dr. Zeichner even recommends this serum because of its star ingredients. It contains hyaluronic acid, peptides, and wheat protein to moisturize, strengthen and promote eyebrow hair growth.
The formula is rich in Vitamin B5, A, E, and C to condition and protect the hairs, some botanical ingredients like licorice, white tea, and rose for improved brown hair health. Customers rate this serum 5 stars and review it as the best serum for insane eyebrow hair growth.
Luxros Eyelash & Eyebrow Serum
More than 90 percent of the shoppers swear five-star reviews, Luxros Eyelash, and Eyebrow serum. This product is safe for sensitive eyes and will show visible hair growth in sparse areas of the brow with regular nightly use. This serum is made with natural botanicals that protect the brow hair from dryness and also add a lot of shine, all at an affordable price.
Final Words:
Although getting bushy brows is not an overnight miracle, these dermatologist-recommended brow serum ingredients will boost new hair growth and condition hair follicles. You will have to be patient and be consistent with the usage of these eyebrow serums to see maximum results.
If you have used any of this eyebrow growth serum, share your reviews with us in the comments below.