Best Eyelash Growth Serums To Get Fuller and Strong Lashes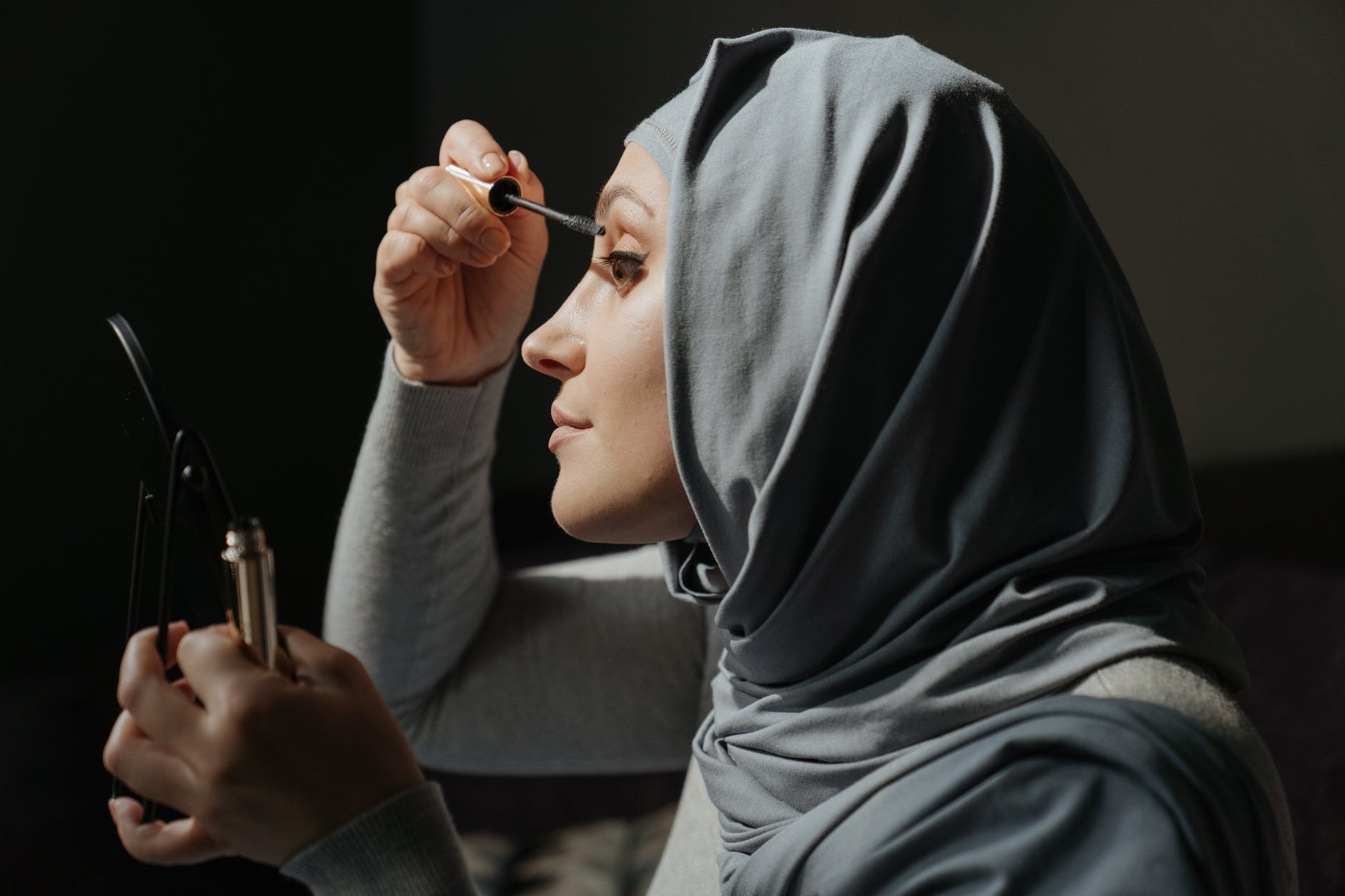 Women can never stop wishing for longer and lush eyelashes. Instagram feed is filled with models flaunting their shiny, long lashes. The product behind these dreamy lashes is eyelash serum. These little clear mascaras are having their own moment right now. If you are willing to try the best eyelash serum products available on the market, you are exactly where you need to be.
Everyone has different concerns when it comes to their lashes. Some may be struggling with a spear or thin lashes, while others may have weak or brittle lash hair. The best part of lash serum is that there is something out there to meet every person's need. Eyelash serums are formulated using various strengthening, lengthening, and hydrating ingredients to give you those fuller-looking lashes you dream of.
Check out the below-mentioned list of the best eyelash serum on the market. We bet you will definitely find something that suits your budget as well as your needs.
Best Eyelash Growth Serums
All the lash serums mentioned below are based in terms of what they claim. We have included products to suit different budgets and as well requirements.
Latisse
Latisse is the best eyelash serum available on the market. You will be surprised to know that it is the only FDA-approved strengthening eyelash serum. The product is formulated with the active ingredient "bimatoprost," which helps in lengthening lashes and stimulates new hairs in 4-6 weeks.
Wondering why you need a prescription to buy Latisse eyelash serum? This is because the product is formulated using powerful ingredients and comes with its own set of side effects like eye color change and irritation. You need to ask your doctor about potential side effects before using this.
Milk Makeup Kush Growhouse Lash + Brow Serum
Milk Makeup has several amazing skincare and makeup products. This best lash and brow growth serum from Milk Makeup is amazing too. All you need to do is swipe it on your lower and upper lashes as well as do short strokes on your eyebrows. This serum is made with peptides and cannabis seed extract that helps in conditioning and hydration.
Neutrogena Healthy Lashes Lash Enhancer Serum
One thing that can be a turn-off about eyelash serum is that they can be pricey. This is why you will love this affordable and the best eyelash growth serum in its range from Neutrogena. The formula is volumizing and hydrating like an expensive lash serum. What we love about this eyelash serum is that it retails for only $12.
Lara Devgan Scientific Beauty Platinum Long Lash Serum
This is the best lash growth serum if you are looking for a lightweight formula. It is a bit expensive, but the formula of the serum is very powerful. It is a blend of peptides, clover flower extract, and vitamin B5; together, these ingredients help to strengthen and hydrate your eyelashes.
Swipe the serum brush on your lash base like you would do with eyeliner. This lash serum formula is super lightweight and gets down to work as soon as it dries.
The Lip Bar Lash Flash Strengthening Mascara
This one is not a serum technically but a mascara that combines strengthening formulas. The ingredient list of this lash serum consists of hydrating castor seed oil and green tea extracts. You will never have to worry about healthy lashes with products.
Grande Cosmetics GrandeLash-MD Lash Enhancing Serum
If you are struggling with dry and brittle eyelashes, then this is the right product for you. This lash serum is made with hyaluronic acid that helps in hydrating brittle lashes. The great thing about this product is that it is ophthalmologist-approved, so you don't have to worry about eye irritation anymore. Just swipe the serum long lash line once a day like applying an eyeliner and letting it dry. This is the best eyelash serum for dry lashes.
RapidLash Eyelash and Eyebrow Enhancing Serum
Effective lash serums can really empty your pockets, but according to customers, this RapidLash eyelash serum's formula is way better than many expensive ones. It is formulated with soybean oil that adds shine to dull lashes, and polypeptides strengthen weak hair. This product can also be used on eyebrows.
Peter Thomas Roth Lashes to Die For Turbo Nighttime Eyelash Treatment
Hey, Hey, listen up! This product is not meant to regrow new lashes or prevent hair loss but to enhance the density and fullness of your existing eyelashes. It contains peptides that give a plumping appearance to your lash hair. Use it as an eyeliner and brush through the lash hairs.
Vichy LiftActiv Anti Aging Serum 10 Eyes & Lashes
Most eyelash serums consist of formula that can cause irritation on the delicate eyelid skin. With this one, you don't have to limit yourself to snugging close to the lash line. This eyelash serum has a gentle formula consisting of peptides and hyaluronic acid. It claims to hydrate the skin and strengthen lash hair; you can use it on your eyelids and under your eyes as well.
RevitaLash Advanced Eyelash Conditioner
If you demand some extra conditioning of lashes, try Revitalash Advanced conditioner. When lash hair gets weak and fragile, it can get prone to breakage. Some common reasons behind this are skin irritation, drying mascaras, and not washing the face properly. This is the best condition lash serum formulated with peptides and amino acids to strengthen fragile eyelashes.
LashFood Phyto‐Medic Eyelash Enhancer
Finding great makeup and skincare products when following a strict vegan lifestyle can be a difficult process. This LashFood Eyelash enhancer is an Ecocert-certified gel that contains lavender water and soy protein that helps to hydrate, strengthen and lengthen those tiny lash hairs. It comes with a thin brush that helps to apply the product at lash bases precisely.
Read More:- These are the best natural remedies to grow longer and fuller lashes
Shiseido Full Lash and Brow Serum
Are you experiencing dry and brittle lashes due to frequent usage of mascara? If yes, then your lashes are in need of the best hydrating eyelash serum that will help to restore them and give them a healthy, shiny appearance. Shiseido Full Lash Serum does exactly that.
Lancer Lash Serum Intense
If you want to provide an instant boost of moisture to your lashes, try Lancer Lash Serum Intense. Yes, we know the product is a little pricey, but it delivers what it cl; aims, that is- voluminous lashes. It contains conditioning biotin and strengthening polypeptides. This serum will moisturize your lashes and make them look glossy, which will make jaw drops wherever you will go.
Diorshow Maximizer 3D Triple Volume Plumping Lash Primer
Even though it is a lash primer, it works like a serum too. This product helps to add thickness to amp up the lashes and frame them according to your eyes. It has a gentle formula and comes with a brush applicator that can be easily swiped on every morning before using mascara and at night to deeply condition the lashes.
NeuLash Lash Enhancing Serum
Struggling with weak, sparse, short, and thin eyelashes? You need to give the NeuLash Lash Enhancing Serum a try. This serum is loaded with strengthening benefits because of amino and peptide combination. NeuLash Serum is a holy grail for conditioning lashes.
By Terry Terrybly Growth Booster Mascara
This eyelash serum is almost like a mascara that plumps up the lashes by increasing length and volume. It also helps to condition the lash hairs thanks to its dense nutrient formula. It is formulated with collagen (repairs) and hyaluronic acid (hydrates); the combo promotes healthy long lashes. The tint will the lashes look shiny and dark so that you will not feel the need to use mascara ever again.
No7 Lash Impact Lash Serum
If you are not willing to spend a lot of money on such a tiny product, then this NO7 Lash impact serum is the best drugstore lash growth serum you will ever get your hands on. Regular usage of eight weeks will give you denser-looking lashes that will replace your falsies. This is an affordable product perfect for people who are trying lash serum for the first time.
FAQs
Do lash serums really work?
On the counter, eyelash serum can definitely help to moisturize, hydrate, and strengthen your eyelashes, but they cannot make them grow on their own. If you really wish to make your eyelashes grow long, you will have to rely on natural processes along with investing in good eyelash serums that will prevent shedding and breakage.
How long does it take to see results?
Even when you are using the best eyelash serum, you need to be consistent to see the results. Patience and consistency is the key to getting desired results. Eyelash serums take their sweet time to show the results. The timeline can vary from person to person; it depends on how your body reacts to the serum ingredients. Sometimes it may take one month and other times maybe 3-4 months.
Are eyelash serums safe?
When you use any kind of product near your eyes, it is always smart to first consult your doctor. Keep a check on how your skin is reacting to the formula. If you sense irritation or see any redness immediately, stop using the serum and consult with your doctor.