Best Fall Dessert Recipes To Try This Season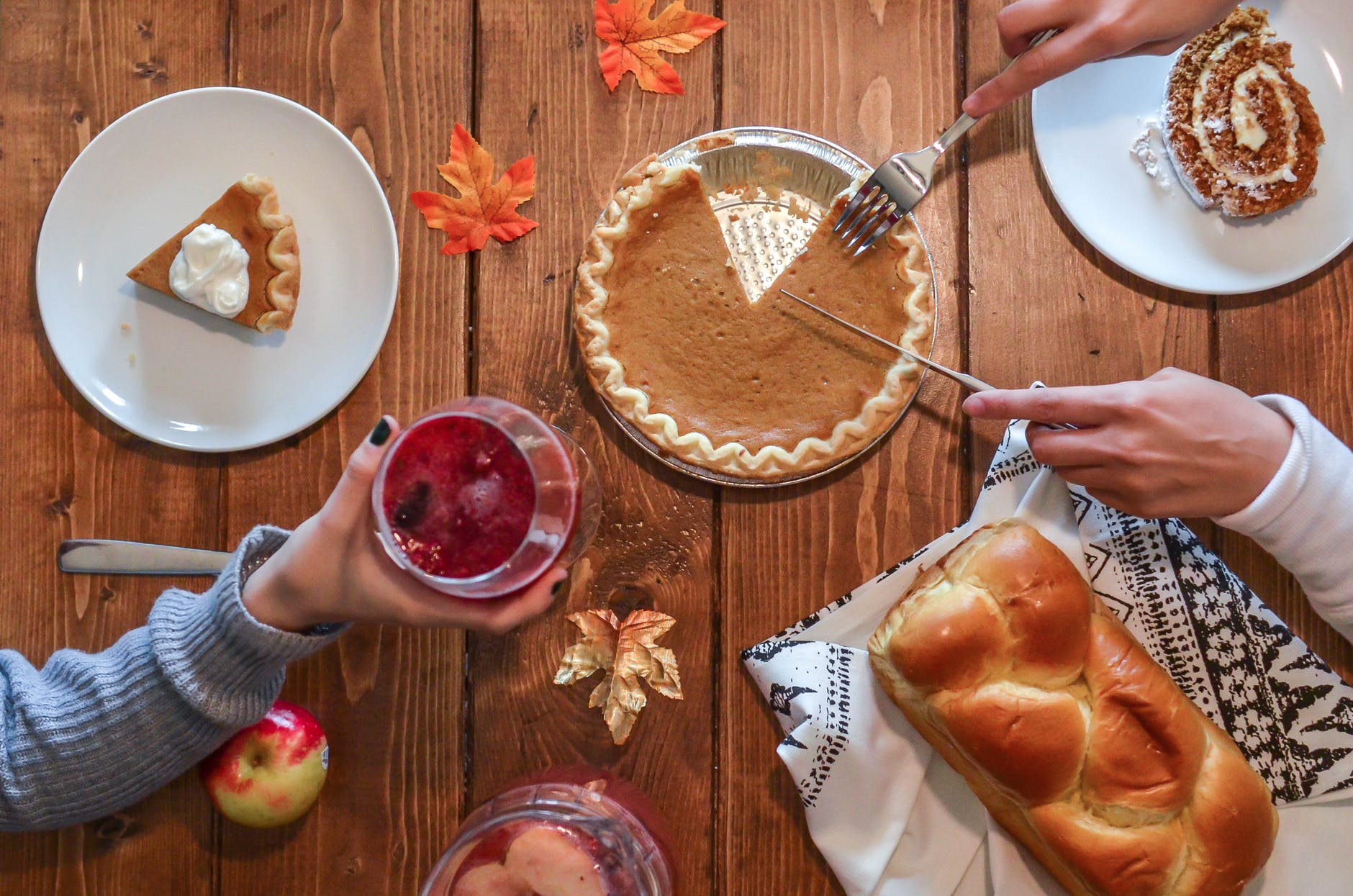 Autumn means trying some delicious and best fall dessert recipes at home. These fall dessert baking recipes and ideas are the perfect way of celebrating autumn. Cakes, pieces, and crisps we have them all in this list, stuffed with goodness of apple and pumpkin.
Check out this best fall desserts cookbook for some inspiration.
Best Fall Dessert Recipes
Pumpkin pie, crunchy apple pie and delicious fall dessert are a must try in autumn. These recipes are all you need to taste the goodness of fall season.
Crustless Apple Pies
If you are looking for fall baking dessert recipes and ideas, then you should definitely try crustless apple pies. This tastes like a mix between warm apple crumb and homemade apple pie. Let's dive into the recipe
Ingredients
3 large baking apples that are halved vertically and also cored
6 tablespoon melted butter
¼ granulated sugar
1 tsp. Cinnamon powder
⅔ cups rolled oats
Vanilla ice cream to service
Warm caramel
Read More-Start Your Morning With Healthy Banana Desserts
Directions
Before you begin with the preps, preheat the oven at 350 degrees and line it with baking sheet and parchment paper. Place each halved apple flat with sides down and using a paring knife cut it into thin slices making sure you stop the slicing right at the bottom. Then transfer the apples onto a baking sheet.
Brush apple tops lightly with 2 tablespoons of melted butter and then sprinkle sugar all over it. Bake the apples until they're caramelized and soft for upto 25 minutes.
Remove the apples from the oven. Take a small bowl and combine sugar, oats and cinnamon with 4 tablespoons of melted butter. Once it cools down spoon the mixture into apple slits.
Put them into the oven again for 10 more minutes.
When serving, top each apple with ice cream scoop and drizzle of caramel.
Crustless Pumpkin Pie
For people who cannot have gluten or enjoy pie more than the crust itself, this is one of the best fall dessert baking recipes for you. It is completely crustless and it takes less time in getting ready than traditional pumpkin pie.
Ingredients
Cooking spray
1 can pumpkin puree
1 cup heavy cream
¾ cup brown sugar
3 large eggs
1 tsp vanilla extract
1 tsp. Cinnamon
½ tsp. Kosher salt
Cloves
½ tsp ground ginger
¼ tsp nutmeg
Directions
Preheat the oven to 325 degrees. Take a 9 pie plate and grease it with cooking spray. In a large bowl whisk all the remaining ingredients properly. Pour them into the pie plate and then smoothen the top with offset.
Bake the pie for at least 1 hour until it jiggles. Turn the oven off and let the pie cool down for 1 hour.
Then refrigerate it for about 4 hours to let it set or maybe keep it overnight.
Pumpkin Chocolate Chip Cookies
One of our best fall desserts and also easy to make is this pumpkin chocolate chip cookie. This heavenly tasting pillow like soft cookies will hit you with autumn vibes.
Ingredients
Two ¼ cup all purpose flour
1 tsp baking soda
One tsp. Pumpkin pie spice
1/2tsp kosher salt
1 cup unsalted butter
¾ cup brown sugar
½ cup granulated sugar
¾ cup pumpkin puree
1 large egg
2 tsp. Vanilla extract
2 cup semi-sweet chocolate chips
Directions
Start by preheating the oven at 375 degrees and line two large baking sheets properly with parchment paper.
Take a small bowl to whisk baking soda, flour, salt and pumpkin spice together.
Then in another large bowl beat sugar and butter together using a hand mixer until it's fluffy. In this mixture beat egg, pumpkin and vanilla extract then combine with flour mixture.
Beat them all on a low setting and then fold in chocolate chips. Keep the dough in the refrigerator for at least 30 minutes. Scoop out 1 ball on the prepared baking sheet keeping them 2 inches apart. Bake it until fluffy and turns golden on the edges for at least 12 minutes.
Read More- Best Vegan Jackfruit Recipes To Try This Season
Churro Chips
Another most favorite of all our fall dessert recipes are these Churro chips. Whether made in an air fryer or oven, churro chips are simply addicting. These are coated in sugar and cinnamon and taste amazing dipped in cheesecake dip or chocolate ganache. We love how this is the most easy of all fall desserts to make at home.
Ingredients
6 flour tortilla (medium)
4 tablespoon melted butter
1 cup granulated sugar
One and half tablespoon cinnamon
Directions
For oven
Start by preheating the oven at 425 degrees. Cut the tortilla into 8 equal triangles. Toss them in butter and coat both sides properly.
Take a medium size bowl and combine sugar and cinnamon together. Make sure to work in small batches and toss the tortillas into cinnamon.
Take a large baking sheet and put it in a single layer. Bake them for 8 to 10 minutes until crisp. Let them cool down for at least 5 minutes before you serve.
For air fryer
Start by cutting all the tortillas into 8 triangles. Tos them in butter, coating both the sides nicely.
Take a medium bowl and combine sugar and cinnamon. Start working in batches and toss the halved butter coated tortillas in sugar.
Remember to always work in batches and put the tortillas in a single layer into the basket. Let them cook for about 6 minutes at 375 degrees.
Pumpkin Crisp
If you are a pumpkin pie crust lover, then you need to try these easy and best fall desserts. The crunchy topping makes the perfect companion to the smooth filing of the pumpkin pie.
Ingredients
Cooking spray
Three eggs
1 cup granulated sugar
1 can pumpkin puree
⅔ heavy cream
2 tsp. Pumpkin pie spice
One tsp. Vanilla extract
½ teaspoon kosher salt for topping
1 ½ cup all purpose flour
1 ½ cup dark brown sugar
3/2 cup cold butter cubes
1 cup pecans chopped
Vanilla ice cream and whipped cream
Directions
First preheat the oven to 375 degrees. Start by greasing the pan with cooking spray. Take a large bowl and whisk sugar and eggs together. When the paste is smooth add cream, pumpkin, pie spice, vanilla and ½ tsp kosher salt. Whisk everything until smooth paste is formed and everything is blended. Pour the batter into the pan.
Take a food processor bowl and pulse brown sugar, flour and salt make sure to break down any clumps of brown sugar. Scatter butter all over dry ingredients and pulse again and add pecans.
Take a handful of toppings in the palm of your hands and make rough balls. Take a teaspoon sized piece and keep them over pumpkin.
Bake them for 40 to 45 minutes until the filling is properly set and the top is golden. Serve it with ice cream and whipped cream.
Read More-Healthy Snacks for Diabetics to Manage Blood Sugar Levels
Bloomin' Apples
We gave a fun twist to bloomin onion and transformed it into bloomin apples to make a fun dessert. Although these may look complicated but are super easy to make.
Ingredients
Cooking spray
4 tablespoon butter (melted)
One tablespoon brown sugar
1 tablespoon granulated sugar
½ teaspoon ground cinnamon
Four apples
8 chewy caramel squares
Breyers vanilla ice cream
Caramel for drizzle
Directions
For Oven
Preheat the oven at 375 degrees and take a medium baking dish and grease it with cooking spray. Mix sugars, butter and cinnamon together in a bowl.
using a melon baller scoop out the core and slice off the top of each apple and . make cuts in the apple using a paring knife. Put the apples facing down from the cut side on a cutting board and slice them in a crosswise direction. Make sure to not cut the core.
Place the chopped apples in a small baking dish. Fill them with caramel squares and top with melted butter. Bake the apples for about 30 minutes until they are tender.
Serve them warm with ice cream and drizzle of caramel.
For Air Fryer
Take a small sized bowl and whisk sugar, butter and cinnamon together.
Slice the top part of apples and use a melon baller to scoop out the center.
Make two circular cuts using a paring knife and put the apples facing down from the cut side on the cutting board and slide them crosswise. Do not cut the core.
Fill the center of apples with caramel and brush on top with melted butter. Put the apples in a basket and air fry for 15 to 20 minutes at 350 degrees.
Serve them warm, freshly baked with ice cream and a drizzle of caramel.
We hope you like our list of best fall dessert recipes and ideas. Try out these recipes and let us know which one did you like the most in the comments below!