Best Fashion Apps You Need In Your Mobile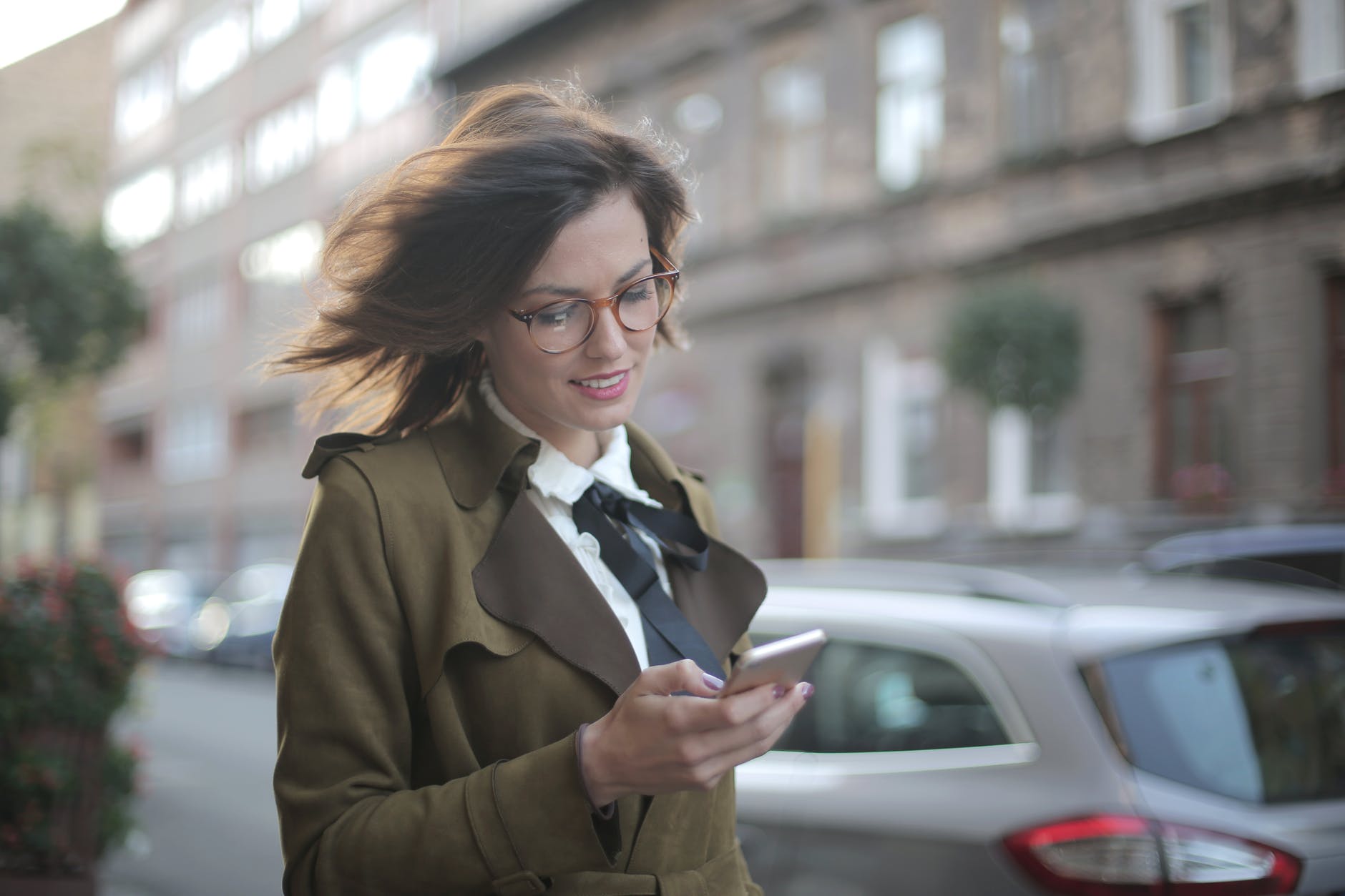 The fashion shopping experience has changed a good deal in a few years, and so has the fashion trends. We can access the entire fashion world with just a click of a mouse and tap of a finger from the comfort of our homes. From buying the latest trends to hobnobbing with fashion influencers and getting inspiration, you can do so much without leaving the couch. This is only possible with the help of the best fashion apps.
We have put together a list of the best styles and clothing apps that link you directly to the entire fashion industry. Whether you want to renew your wardrobe staples or just want to have a little fun doing window shopping, these are the must-have apps on your mobile.
The best fashion apps to download now:
DREST
If you have not played many video games till now, this app is for you. The drest is an interaction style and gaming app for fashion enthusiasts. This app is similar to the Dollz gaming app we all used to play as a kid; the only difference is that this is for adults.
You can create and dress up your own realistic avatar and buy pieces from Farfetch. There are a bunch of most loved fashion brands like Stella McCartney, Burberry, Bottega Veneta, Gucci. This is a dream come true virtual wardrobe.
NATE
Online shopping is a hassle-free experience; however, the complicated process of shipping and payment at checkout can make it tiresome. This is where Nate comes into play.
This is one of the best fashion and clothes apps that can gather data from the onset and simplify the checkout process. Nate also lets you save products on the in-app list and share the same list on its social media channels. You can also send a fellow Nate user a surprise gift just by entering their phone number.
LATITUDE
Do you find it difficult to look and dress up professionally during the downpour? Or do you struggle to find the right clothes to wear in between different seasons? Then trust your only best pal, Latitude.
Anne Slowey and Anne Christensen found this clothing style app. This life-changing app puts an end to all the guesswork of what to wear in which season. Latitude curates a collection of various ensembles according to the latest trends and weather conditions of the day.
This is a one-stop app for all your fashion and styling needs.
DEPOP
This app first started as a British Social Network and slowly turned into a big global market. Depop allows users to buy and sell clothes, fashion accessories. This app is filled with a wide variety of clothing labels ranging from Vintage stores to flourishing labels.
OBJECT LIMITED
If you love Depop, you will love Object Limited even more. This is like a secondhand shopping app featuring vintage sellers, creative sets, and cool tastemakers from all over the world. Find a dreamy pair of vintage boots, a designer trench, or a 70,s trousseau using this app. You will find plenty of good deals on this fashion app.
WARDROBE
If you love to collect the best fashion pieces in your wardrobe, then chances are you have plenty of pieces that are collecting dust in your wardrobe. Why not use them to get extra cash to buy some new attire?
The wardrobe is one of the largest and best fashion apps that facilitate renting clothes on an everyday fee basis. This means you can also rent the pieces from other people's wardrobe. Currently, the app is only available in New York, providing the facility of free rentals to women who interview for new gigs.
LIKE TO KNOW IT
This new photoshopping app is completely revolutionizing. You can track down the elegant pieces from Instagram and buy them. After signing in with your email id on this app, you will get a ready to shop link directly on your mail id for the products you like on Instagram.
This app is not entirely seamless but is one of the easiest ways to get all your Insta feed pieces in your wishlist.
THE HUNT
Wondering where your favorite fashion blogger got her outfit from? If you like an outfit on Instagram but don't know from where you can purchase it, this app is all you need. Hunt is an amazing fashion app that allows you to search for clothing, shoes, accessories, and many more things.
Community members on Hunt help you find the shopping link for products as well as alternatives to them. Users can find the trending pieces on the hunt and shop them at the same time. This is no donut, one of the best clothes shopping apps out there.
POSE
The pose is a unique fashion and clothing app that provides weather forecasts whilst offering fashion inspiration to match the weather conditions. You can filter your search even further by browsing outfit pictures based on the occasion you want to dress up for, like a bridal shower, cocktail party, dinner party, or official event, etc.
WISHI
This is among the best fashion apps out there, which offers premium styling services customized for you. Wishi is like your personal stylist in your pocket. You will get plenty of premium styling services and take surveys to match with a stylist and buy the items you love.
Wishi is an amazing app that has made styling super easy, plus Wishi was launched originally by Karla Welch, a celebrity stylist. Imagine getting a celebrity like treatment for you.
HERHEADQUARTERS
Want to launch your own fashion brand? Why hold back? Get yourself registered on HerHeadquarters and become the next best female entrepreneur. HerHeadquarters is a very efficient, fast, and rewarding app. It works like a networking app and helps you connect with highly professional entrepreneurs where you can share strategies, ideas, and partnerships.
THE REALREAL
If you are on the lookout for the best sustainable clothes shopping apps, then download RealReal. This makes scrolling fashion products so much easier and features so many luxury items at a great discount.
You can create multiple feeds of the products you love and even begin a consignment process to sell your own items.
STITCH FIX
Sometimes shopping for ourselves is too tiring and we wish someone else could do it. Stitch does exactly this for you. Stitch Fix has gained quite a lot of reputation by selecting beautiful pieces for the clients, scheduling buying time, and delivering the doorstep.
Sign up, and you can buy, keep the items that you love and send back the ones you don't love. This style app also offers fashion fixes for men and kids, meaning there is something to suit the entire family.
AFTERPAY
Afterpay is an amazing style app that lets you buy clothes in installments of six weeks. You can easily access any brand that is registered on Afterpay and get shopping.
Final Words:
If you love shopping and are always searching for a new place to buy clothes and accessories from, this article is godsent for you. In this article, we have listed the best fashion apps to suit your requirements. Every app has something unique about it, which makes it stand out in the humongous fashion shopping market. Don't wait any longer; download these clothing apps on your mobile and start shopping.