Best Hookah Flavour To Try This Year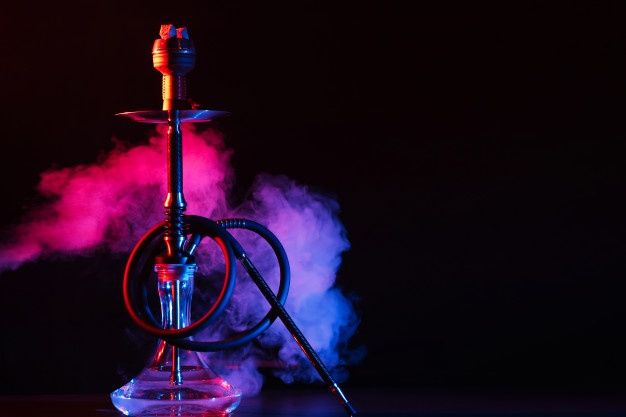 Smoking hookah is becoming popular day by day; if you are one of them and are in search of the best hookah flavour then keep reading this post. While creating this guide for the best hookah flavors we have kept in mind the timeless and classic flavours along with some unique tasting ones for people who live to experiment.
With so many flavours and brands available to choose from, picking the right ones is quite difficult. Fortunately, to help you out, we have listed the best hookah flavour in this list.
Best Hookah Flavor To Try This Year
Al Fakher Mint
Back in the time when hookah was not very popular, only a few flavours dominated the sheesha community. One of them was Mint, and when talking about Mint, the only authentic brand that comes to mind is Al Fakher.
Al Fakher Mint flour is popular for good reasons. Imagine walking into a lounge full of thick clouds, and the only taste that comes to mind is Mint. This is one of the most iconic flavours available in the market.
Fumari Ambrosia
A unique and best hookah flavour is Fumari Ambrosia, which is available only in select bars and stores. Ambrosia from Fumari tastes very fresh and is inspired by the ingredients of Ambrosia fruit salad.
It has a subtle blend of pineapple and melon with a combined citrus flavour of mandarin and oranges. The aroma is a sweet marshmallow-like finish.
Starbuzz Pirate's Cave
If you haven't ever tasted Mountain Dew shisha yet, then you should definitely try Pirate's Cave from Starbuzz. It is the closest thing to tasting the citrus-flavoured soda in a hookah.
The initial aromas of this hookah flavour has refreshing lime followed by a candy-like sweet taste. You will get the best of both sour and sweet hookah flavours.
Nakhla Double Apple
If you like to keep it old school and enjoy a good-old traditional hookah flavour, then try Double Apple from Nakhla Tobacco. The recipe has been kept the same since it was first launched in the market and is a staple of every hookah lover.
It has the flavour of unwashed dark leaf tobacco, which contains a higher percentage of nicotine which gives a small buzz just after a few whiffs.
Starbuzz Blue Mist
Another favourite hookah flavour from Starbuzz is the Blue Mist. Starbuzz is a well-known brand and has been producing hookah flavours for many years now, but no other product is as famous as Blue Mist.
It has a perfect combination of authentic sweet blueberry with a cool mint pinch which renders a spicy aftertaste. Blue Mist has washed blonde leaf tobacco, which contains a lower percentage of nicotine.
Adalya Love 66
Love 66 is one of the best hookah flavours from Adalya. It is dyed red in colour and is moderately chopped. This hookah flavour has the taste profile of tropical fruit like honeydew melon, passionfruit, watermelon and Mint in every whiff.
Love 66 is a refreshing flavour that will tingle your taste buds with a sweet but not overly sugary flavour and is worth trying.
Zomo Lemon Mint
Zomo is a well-known shisha brand for its unique flavours and premium products. They have gained a huge fan base in the USA over recent years. One of their best hookah flavours is Lemon Mint which has the flavour of ice-cold lemonade.
Some uses finely chopped blonde tobacco which is aged in barrels lined with sugar cane molasses, and Paraguay Oak as a binding agent. This process helps to create off-charts, subtle sweetness to your smoke which tingles the sense pleasantly.
Serbetli Ice Berry
This hookah flavour has a strong smelling berry flavour with raspberry undertones. This flavour has a strong smell with a cooling agent for mint lovers. This serbetli flavour is great for beginners because it can be easily packed in a hookah bowl without any risk of burning. This Turkish tobacco has a premium quality tobacco than any other American brand.
Chaos El Patron
Chaos Tobacco is an aromatic blend of balanced and sweet hookah flavours with growing popularity over the months. It is a combination of orange, passion fruit, peach flavours into one perfect blend, which will remind you of Jordan and Emirates classic Shisha flavours.
Al Fakher Two Apples
This is another popular hookah flavour and has a long history behind its fame. It has a similar flavour profile to Naklah, and when you need to pick any one of them, it depends on your personal preferences.
Some smokers do not like Al Fakher taste; therefore, hookah bars dedicate specific pipes to this flavour as it is hard to wash away.
Trifecta Blonde Peppermint Shake
This is another best hookah flavour in the market by Trifecta and is a must include in seller lists. Peppermint Shake has a crisp and refreshing flavour with a cooling sensation in every inhale combined with smooth, creamy vanilla flavour while exhaling.
This shisha is loved by every peppermint lover and is made using high-quality ingredients.
Tangiers Cane Mint
Undoubtedly one of the best hookah flavor in the mint profile is Cane Mint. Many hookah smokers cannot imagine completing a session without Tangiers. This flavour is full of intense bursts of freshness to remind you of peppermint candies from where the name is derived-Cane Mint. If you love the mint flavour, then you should definitely check this best hookah flavour.
Social Smoke Absolute Zero
Social smoke has a collection of great-tasting shisha flavours, with Absolute Zero being the most loved icy, minty flavour. This hookah tobacco has a refreshing and unique blend of winter-fresh and peppermint flavour.
The company uses high-quality ingredients and tobacco leaves that are sourced from Germany's finest suppliers.
Fumari White Gummy Bear
Fumari is a popular brand known for its innovative and unique flavours and resealable packaging. White gummy bear is the most loved flavour from this company. It has a light and sweet pineapple candy flavour profile which deserves a spot on the best hookah flavors.
Final Words:
Have you tried any of these best hookah flavours before? If you like the hookah flavours mentioned in this list, let us know in the comments below. This list includes something for different palates. Share your opinion and suggestions in the comments.