Some of The Best And "Must To Watch" Korean Horror Movies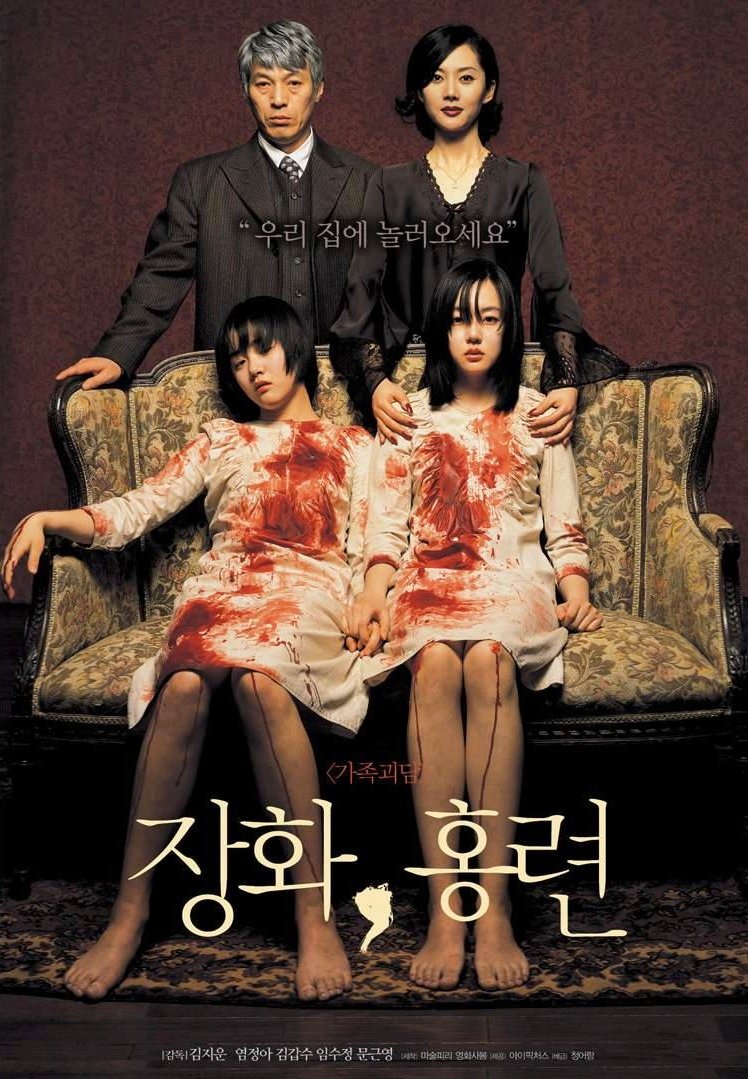 Korean movies are often referred to as one of the most creative and impressive movies in the world. The technology used in the movies is not as similar to the Japanese one, but the stories are profoundly great. Korean horror movies are quite different from western horror. Now you must be thinking that if it is so, how will you get to know about the best Korean horror movies?
That is my job now, keep on reading this article, and you will get your answers for sure. The following article consists of some of the best Korean horror movies. You might get shocked after seeing the creativity of Korean scary movies. Characters' selection and their relationship expressing power may even make a person cry. Therefore, know the names of some of the best Asian horror movies from the following article.
A Tale of Two Sisters
When we talk about horror movies, it is always the emotions that make a movie more fantastic. The plot of this Korean horror movie is quite suspenseful and mind-boggling. However, this Korean movie has reached one of the topmost positions in the best movies list of the US. In this film, there is a lot of stuff that doesn't immediately make sense, and you have to think about it to get what is going on(Source).
Su-mi comes back from a mental asylum and reaches her home. Where there is her whole family, eagerly waiting to see her. The truths revealed in the movie are just out of the box. There are several scenes in the movie, which will leave you astonished for sure. Supernatural events occurring in a series prove out to be a great cinematic experience. If you are looking for a great horror movie experience, then this is made for you.
The Doll Master
Dolls are often referred to as the key elements of a horror movie. This Korean horror movie provides a great experience of doll horror movies. It has an eerie atmosphere which never let someone take their eyes off the movie. You may even feel cold inside a blanket after seeing this movie.
The movie's plot says there is a doll museum, and a group of strangers is called to visit the museum. The museum is all haunted, creepy, and sprawling for the guests. There is a good collection of antique things and macabre. Well, the rest I leave up to you, watch it and complete the whole story. If you feel like getting goosebumps, then there is no need to worry. You are not the only one to have so.
The Mimic
This Korean horror movie was released in 2017, and I am sure that its impact will remain even after 30 more years. Korean stars are already quite cute, and the lead role in this movie is of a small girl Jun-SEO. This movie's main element lies behind the question, is she a human being or someone else. If you are the one who praises classic ghost stories quite well, then this is the movie you should go for.
Jun-SEO went missing five years ago, and her family moved to the other countryside to heal. Suddenly, her mother, Hee-Yeon finds a lost girl in the jungle, and she brings the girl to her home. She discovers that her voice is creepily similar to her lost girl. However, this thing makes her more attached to that girl. What happens next in the movie is what one cannot even think about. Therefore, just don't read the name of this movie, go and watch it too. 
The Piper
The movie was released in the year 2015 and was a bang on too. People not only liked it but also loved it. If you have watched all the Korean horror movies and not this one, I would say you are incomplete with your collection. Ever thought of the conversion of fairy tales into horror? Well, that is what the art of Korean cinema speaks about it. It converts western fairy tales into scary Korean movies.
The darker the movie, the better it looks from my side. The same is with this movie too. It is about a flute player, namely Woo-ryong. He takes the responsibility of removing rats from the city. The rats were the ones who ate the cereals and leftover food and the human flesh. He makes a deal with them and makes it done from his side. But, the chief betrays. As a result of it, the flute player takes revenge in a more Dreadful and cruel manner.
Train To Busan
Well, it is one of the most loved Korean horror movies in the world. Zombie lovers can never miss watching this film. It holds the core of Korean cinema. The story is about a father and her daughter, Seok-woo and Su-An, respectively. It starts from a point where an infected woman with a virus enters inside a train going to board at Busan.  However, It is not a part of the best Korean romantic movies, but still the bond of daughter and father, make it above of all.
The passengers inside the train fight a lot for their lives. However, it is not only limited up to these two characters. The movie consists of some of the most epic scenes, which can make anyone cry. The bond between the father and her daughter is just unbearable. If you are a zombie lover like me, go for it with your eyes and ears open.
The Closet
It is one of the latest Korean movies, and without a single doubt, I can say that it is a must-watch. The story revolves around a small girl named Ina. She doesn't have many friends, but still, she found one, which is only visible to her. However, you can also say that it is an imaginary friend of Ina. When her mother gets to know about it, she is left stunned. 
To know more about the movie, I would suggest you watch it for once. It is just a frightful experience to watch this kind of Korean horror movie. Therefore, go for it and thank me later.
Final Words
Korean Movies carry a great storyline, and audience love their characters. However, when we talk about Korean Horror movies, the Asian horror movies' level lifts up too. It is not only because of their art of creating horror movies but also because of their expression. Korean and Thai horror movies often show that dedication of makers towards their movie should be more than infinite.
I hope you liked this article, for more such articles stay connected to us. And, don't forget to drop your review in the comment section.