Best Netflix Shows For Kids – Must Watch For Kids
Everyone is getting bored due to this pandemic situation even our kids are getting frustrated. This is their age to go and explore the surroundings and play games with friends and learn new things. But within these circumstances, it is not possible for us to send our kids outside to play. But you can make arrangements for their entertainment. There are some good shows on Netflix for kids which will keep your child entertained.
Nowadays kids' entertainment has really changed as they can learn several things while watching these Netflix kids tv shows. There is a huge number of TV shows available for your kids. You can also select the genre of the show that your kid wants to watch. In this article, we have covered almost the best Netflix series for kids. Netflix offers almost all genres like educational, kids sci-fi, live-action, classic anime, and every girl's favorite Barbies.

Here Is The List Of The Best Kids Shows On Netflix

A Series of Unfortunate Events

It is an American web television series aired on Netflix. Mark Hudis and Berry Sonnenfield this excellent black comedy-drama. It is based on the lemony snicket's novel " A Series of Unfortunate Events " it is a story of three children sunny, Klaus, and violet. The story revolves around the death of their parents and them getting into foster homes. A character named Count Olaf wants to gain control of their inheritance. In the meantime, the kids discover their parents and this gives the story a huge twist.

The web series consists of three seasons and each season has 7-10 episodes in it. Critics and audiences appreciated all the 3 seasons. The directors have shown the story in a very good way and the performance of the cast was very appreciated. One must suggest their kid watch this TV series. As it's a full package of entertainment and live-action. It is suitable for kids aging above 12 years.

The Hollow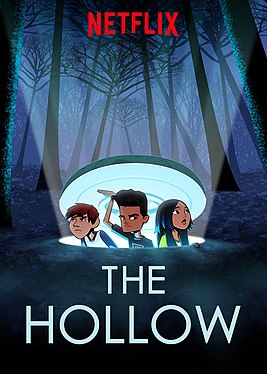 The Hollow is a Canadian web TV show on Netflix. This animated show is full of mystery, science fiction, comedy-drama, and adventure. Josh Mepham and Greg Sullivan created it. This is the story of three strangers who found themselves in a dangerous world. Throughout the story, they try to figure out what connection they may have with each other. The strangers do not have any idea of how to get out from there.
If your child love to watch mysterious and adventurous journey TV shows then it is a perfect one for them. Throughout the time the characters fight with wild animals, crack jokes on each other, and go on adventure journeys. This makes the Hollow a perfect combination for kids who love to watch mystery, comedy, and adventure genres. The Hollow has two seasons with ten episodes in each season. It is suitable for kids aging above 11 years.

The Fuller House

The fuller house is an American Web series directed by Jeff franklins. It is a sequel of the 1980s sitcom television show 'full house'. If you were a fan of the full house then you must watch this as it will bring your old memories back. The story revolves around DJ Tanner who raises her three kids in her home. She lives with two of her clueless family friends.

The show somewhere talks about sex that will go over your kids' head but there is the use of alcohol and adult drink. Overall the show is really funny and entertaining. Your kids and you both will love to watch it. It is a perfect package of funny, charming, and heartwarming shows that one should watch. The show has also won several awards like the teen choice award, people's choice award, and kids' choice award. It was 8 times nominated for the awards. Till date, Netflix has aired 5 seasons with 15 episodes each.

Nailed It

Nailed it is an American reality Netflix web show for kids. Nicole Byer and Jacques Torres is the host for this show. This series is a bake-off competition where kids come and bake cakes. And the winner of the show gets $10,000 and the trophy of nailed it show. The format of the show is reality-based. Where contestants are given complicated cakes photos from the internet and they are asked to replicate the cake within a given time. And the judges decide which cake looks more similar to the photograph.

They have 2 rounds of the competition. The first one is the baker's choice where two contestants compete with each other. Contestants have to choose one design from given three designs and recreate that cake. The winner of round 1 is given a golden hat and some special price.
The second round nails it or fails it, in this round the contestants are given two hours to create a very complicated cake. They also have a special power called a panic button where they can ask ok for a three minutes help from one of the judges.
This show was also nominated and awarded for the best reality show in America.

Total Drama

Total drama is an animated reality television show in Canada. It is a comedy based reality television show as it is a parody of common reality TV shows. It is an animated series for kids of the age who can understand the satirical comedy-drama.
The format of the show is that animated team characters are thrown in a summer camp setting. Where they are separated into teams and later on they compete with each other. And in the end, the person who is having the minimum number of votes from the public voting line gets eliminated.
The best thing about this show is that it is a satirical comedy that connects more with the audience. The characters and the furious feel animated characters in real life. This show is very famous among young students and kids. The theme song of this show ' I wanna be famous' was very much liked by the youth. It is one of the best Netflix TV shows for kids aging above 10 years.

The Who Was Show

The Who was show is a sketch comedy tv show on Netflix. This show is narrated by H Jon Benjamin. It is based on a very famous book series named ' who was?' which was published in 2002. It was a book for kids to educate them about the history of America.

The show is also based on the same format. In this show, they talk about two historical personalities in each episode. They try to draw the sketch of their life and compare both of them. The young cast members try to portray the life of famous personalities in a very comical way while singing songs and cracking jokes. This makes the show more interesting and informative at the same time. This show is a very entertaining way to teach your kids about the history of America. Critics have appreciated the show for their educational value, positive message, and positive role models and presentations. This show is very friendly for kids aging above 7 years.

The Worst Witch

The worst witch is a half British half-German children television series. This is a fantasy general TV show which is based on the worst witch books by Jill Murphy. The story of this TV show revolves around a group of young witches who go to school for magic however is a family-friendly tv show, you can ask your kids to watch this.

Although it has some sneaky and competitive environment but it doesn't really matter for our kids. The tv show teaches friends loyalties and being a part of society.

It is not exactly scary at all, their lessons at Magic school often result in something colorful and humorous. The best thing about the show is it has some modern twist and spreads a good message of a girl's friendship. If you were a fan of the book then you should give this series a try, and I assure you that you will definitely love it. The worst witch is a perfect entertaining package for kids aging above six years.

Project MC2
Project MC square is Dreamworks animations web television series. Jordana Arkin created this web series. The plot of the story has set in the town of Woodglen California and the plot revolves around the fields of the stem (science, technology, engineering, and mathematics).

The aim of the story is to break the stereotype and do what your heart says. It tells the story of a teenage girl who has interest in mathematics and science and how their lives changed with a small plot twist. Three of the best friends team up to know the secret behind the girl's weird behavior. Later they got to know that she is an agent working for or another company.

Although the series is based on the girl's perspective but it manages to attract all the boys' audience also. You should suggest your kids watch this movie as they will learn some new applications of science and mathematics that will boost their interest in studies. Project MC square is a perfect package for kids aging above 7 years.

Brainchild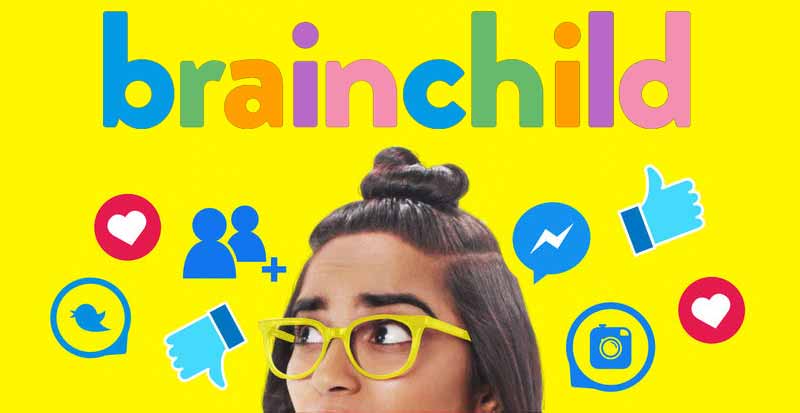 Brainchild is an American Web television series created by 'Adam Tex Davis'. It is one of the best educational shows for kids on netflix. It is a science and technology inspired educational series. Brainchild teaches our kids the concept of neurology, gravity, the senses, etc. Adam has presented these educational topics in a very fun way so that the child learns while watching the web show.

The story of this educational series revolves around scientific concepts of daily life events. The host is very friendly and explains every concept very comprehensively. In each episode of brainchild the host sahana introduces the topic and explains everything with the use of visual learning art.
Critics appreciated this tv show for spreading educational values and spreading positive messages.

Final words-
Kids are very choosy when it comes to their entertainment but with this list you do not need to worry about their interest. Just play any of the webseries in front of them. They will definitely love it. And now you can finally take a sweet nap while they are watching the web series. In this article we tried to cover most of the good shows on netflix for kids. Hope you have liked it.
Please share your valuable feedback in the comments section below.