Best Pregnancy Podcast To Make the Journey More Fun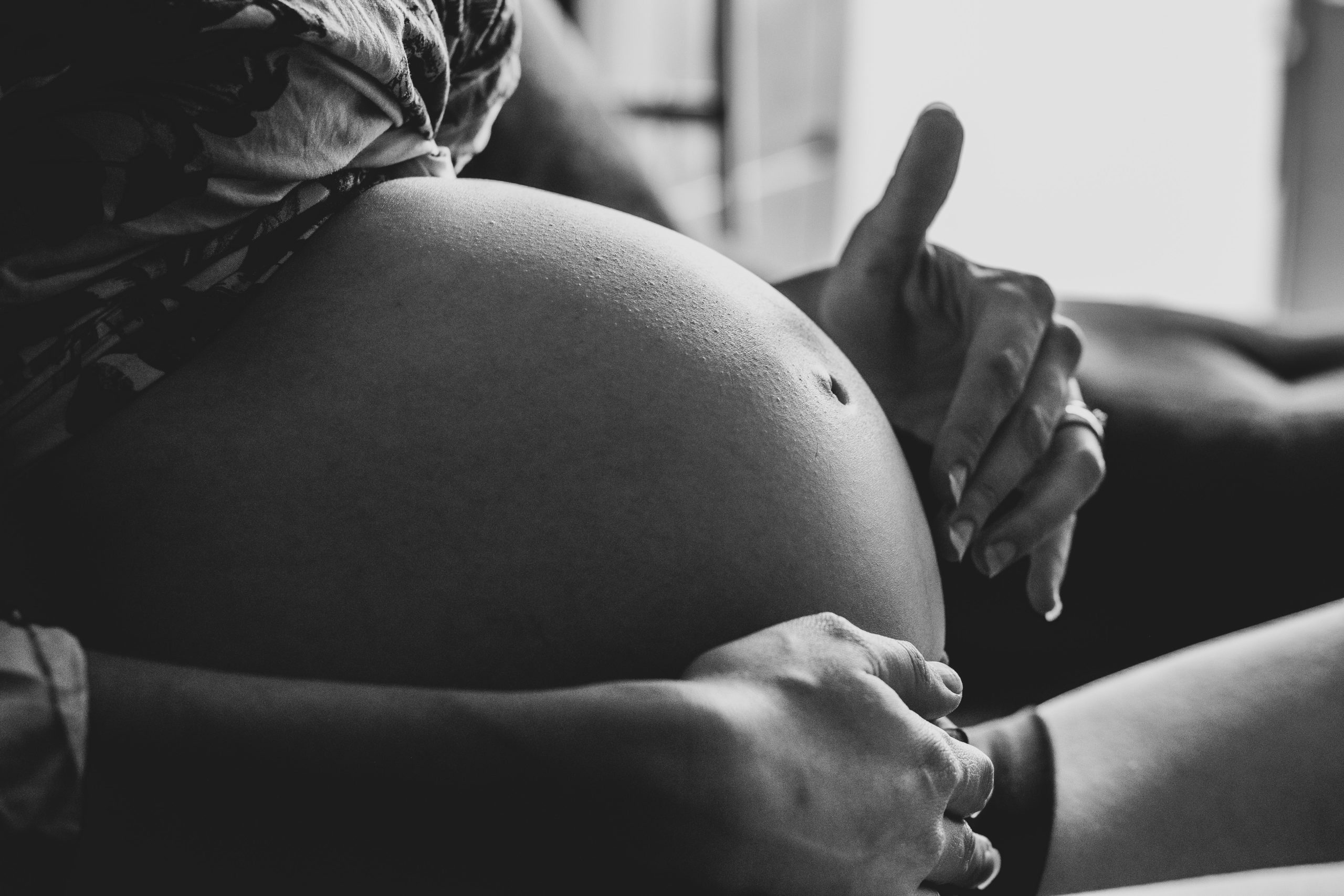 Bringing your baby into this world can be pretty exciting. However, pregnancy comes with its own sets of challenges and fun. Sometimes listening to someone who has been there can be very helpful to prepare you for everything that is in the way of your baby's arrival. This is why we have come up with the best pregnancy podcast options.
Support can now be found digitally, and when you start looking, you will find that there are many voices to guide you along in your journey. Whether you are adopting, pregnant, doing fertility programs, or figuring postpartum, you will find a perfect podcast for you here.
While every first-time pregnancy is different from woman to woman. Learning from experts, experienced parents and moms who have been through this is always a great idea. As you cannot beat the convenience factor that comes with a podcast. You can tune in to your favorite show while you are going on a drive, for a walk, or cuddling by yourself on a sofa.  
We have some of the very popular picks of podcasts for every type of mom and parent out there to help you understand pregnancy better and fight through the ups and downs of parenting.
For First-Time Pregnancy
If this is your first-time pregnancy, then there must be plenty of questions running in your mind. Getting answers to all your pregnancy questions is easy with a podcast made for first-time moms.
Big Fat Positive Podcast
This Big Fat Positive podcast will become your all-in-one guide during these expecting months. This Podcast is hilarious and informative at the same time. The hosts and their friends share the story of their journey through pregnancy, childbirth. they also tell you what it was like to experience motherhood for the first time. There are a total of 32 episodes of the pregnancy podcast and 33 episodes of the parenting podcast.
All About Pregnancy and Birth Podcast
What are your views on having instinctive access to all the ins and outs of childbirth, pregnancy from a trusted OB/GYN? That's amazing, right? If you are going to become a mom for the first time, then the All AboutPregnancy Podcast is all you need. The host, Dr.Nicole Calloway Rankins, makes sure to cover all that a pregnant woman would want to know, like labor, delivery, etc.. She does all of it in a way that is easy to understand and so relatable. This is the best pregnancy informative podcast.
Read More- Best And Easy Home Pregnancy Test For The Good News
For Real Pregnancy Stories
You can read ample pregnancy books, talk to your doctors and check for facts online. But there is something more fun about knowing real pregnancy stories. If this is what you like, then check out these pregnancy podcasts for "Been there and done that" scenarios. 
The Birth Hour Podcast
This is a great mom podcast for first-time pregnancy and childbirth stories. Every episode of the Podcast covers different birthing options like home birth, hospital birth, VBAC, hypnobirthing, water birth etc. The host of this Podcast is Bryn Huntpalmer. He interviews moms who are happily willing to share their decisions and experiences of pregnancy and childbirth. 
Birth Stories In Color Podcast
Another great pregnancy podcast for real stories is Birth Stories In Color. This is a healthy social space for people to share their experiences and birthing stories via storytelling platforms. The hosts Danielle Jackson and Laurel Gourrier, have successfully created a close-knit community that encourages parents to share their stories with listeners in a supportive and safe environment.
For Birthing at Home
If you plan to go with Birth at Home, you might have several questions. Like how to prepare, who should assist you, and what to expect during the birthing process. These inspiring mom podcasts will do the job of answering all your questions. They will calm your nerves excellently till you are ready to welcome a little one into your house. 
Taking Back Birth Podcast
This mom podcast is started by a certified professional, Maryn Green. She empowers her listeners to take control of their pregnancy and birthing. This is a popular and the best pregnancy podcast called Taking Back Birth. The host discusses various topics like natural childbirth, unassisted birth, using a midwife, etc.
Happy Homebirth Podcast
With everything that goes into birthing a baby into a home. It only makes sense to hear from the parents and experts who have first-hand experience and knowledge. Happy Home Birth Podcast is hosted by Katelyn Fusco. The host offers helpful resources for parents who want to hear stories about the positives and negatives of giving birth at home.
For LGBTQ Parents
Times have changed, and people are now more than open to discuss everything that was considered taboo before. If you are an LGBTQ parent and are looking to connect with others, then these podcasts are for you. With stories revolving around non-traditional families, you will get to explore how it feels like to live in a world designated for straight parents.
Outspoken Voices
An outstanding and best pregnancy and parenting podcast for LGBTQ families, Outspoken Voices is a must-listen. This podcast centers around the triumphs and challenges faced by LGBTQ parents when they consider adoption, pregnancy, parenting, and surrogacy. You get informed about several topics. Ranging from bi+postmortem to trans pregnancy experiences and politics of parenting in the straight world, etc. The Podcast is guarded by Family Equality Council to provide a supportive and safe resource for several families. 
If These Ovaries Could Talk Podcast
What do you think happens when two funny, brilliant, strong, and compassionate women take their flight to discuss non-traditional families and make babies? Find out in this amazing pregnancy Podcast by Robin Hopkins and Jaimie Kelton in If These Ovaries Could Talk. This mom and parenting podcast takes a dive into what it is like to be a parent of or from an LGBTQ community.
For Getting Pregnant/Fertility
Sometimes getting pregnant is just not easy, like how it sounds in the School Health class. From irregular cycles to timing issues to endometriosis and PCOS, finding the right information and support when trying to get pregnant is the prime focus of these podcasts. Let's check them out.
Beat Infertility Podcast
If you are affected by a condition that has an impact on your fertility to carry or voice a child, then you might be questioning whether the pregnancy is in your future. While you work with your doctor, the step to deal with fertility issues is getting encouragement from the best pregnancy podcast names to beat Infertility. This Podcast is enough to give you a ray of hope to face and overcome Infertility.
The host Heather Huhman talks about various issues like endometriosis, PCOS, Miscarriage, premature Ovarian failure, Infertility, etc. 
The Fertility Warriors Podcast
Another great podcast is Fertility Warriors, hosted by Robyn Birkins. She has known that several women out there are facing the infertility period, and in her Podcast, she shares various real stories about Infertility and miscarriage and call these women "fertility warriors." This Podcast is full of support, guidance, tips, and interviews with women on managing infertility issues, getting pregnant and navigating fertility treatment.
For Natural Childbirth
Are you preparing for a natural birth? Whether it is in the hospital or at home, or a birthing center, giving birth naturally in first-time pregnancy can be both exciting and overwhelming. Luckily. Tons of parents and experts happily share their experience and knowledge so that you can prepare realistically for childbirth and the postpartum period.
Birth Kweens Podcast
Combined with the years of experience of hosts Ali Feroah, a postpartum and birth doula, and Karly Nuttall, licensed midwife. It is no surprise that this pregnancy podcast is a super hit among people seeking natural birth. These podcasts cover various topics ranging from CBD and home birth to chiropractic, VBAC, etc. 
Birth, Baby, and Life Podcast
Do you want to take a holistic approach to parenthood and not only childbirth? Then this parenting and mom podcast list is for you. This Podcast talks about a natural lifestyle, living a healthier life with the host Kristen Burgess; she hosts a podcast for Baby, birth, and life and some tips on understanding childbirth, pregnancy better, and creating a healthy environment for your little ones.   
Read More- Healthy and Easy To Make Pregnancy Snacks To Curb Hunger Pangs
For Postpartum Care
Just when you think all the work is over, it's the beginning of the fourth trimester. From managing diapers to feeding time and recovering from C-section or episiotomy, this period can be extensively exhausting both emotionally and physically for a new mom. There are various amazing podcasts to help you get through rough weeks, months after you welcome your baby into this world.
Fourth Trimester Podcast
You would be in for a real surprise if you thought the third trimester was your last. Do not worry, Sarah Trott is here with her Podcast Fourth Trimester along with Esther Gallagher, the postpartum doula. Together they throw some light on tips and advice about postpartum care after a few months of giving birth. 
Postpartum Stories Podcast
We all need some help to deal with situations when the baby arrives. New moms do not know what to expect or what type of help to consider for several months after childbirth. Luckily we have Postpartum stories to inform you ladies about what to expect and what it is like to be a mom of a newborn. The host, Breana White, helps the listeners by interviewing real moms who share their experiences to tell them they are not alone.
Newbies
In the Fourth trimester caring for a baby requires an army, and if that is not available and nor do you have any visitors to lend a helping hand. Newbies is the right partner for you. Every episode of this Podcast revolves around an issue like sex after birth, postpartum mental health, diaper rashes, baby swaddling, and poop.
For a Pregnancy Pick-Me-Up
If you need a quick pick me up on those days when you are tired of this whole pregnancy and being a mom thing, reach out to these podcasts.
Call Your Girlfriend Podcast
Whether your best friend lives down the street or across the country, the Call Your Girlfriend podcast will make you want to connect with your mom's friends. The show Ann Friedman and Aminatou Sow's are the hosts. They call each other each week and discuss everything from politics to pop culture. You will get to hear about some notorious things that have to do with being a woman or femme.
One Bad Mother
People who say being a mother is natural haven't experienced a diaper explosion in the middle of a grocery store, ever. If being a mom is blissful, simple for you, then you probably do not need this Podcast. However, if you are stuck knee-deep in a situation you never imagined. it's time to take a mom break and enjoy a good laugh with One Bad Mother. 
For Adoption and Surrogacy
Couples considering surrogacy or adoption have questions that can be best answered by experts and other parents who are in similar situations. If you are looking for honest, relatable, and unbiased information to make informed decisions, then you should definitely listen to these podcasts.
The Honestly Adoption Podcast
Whether you have decided to go with adoption or are still making your choices, host Kristin Berry and Mike from Honestly Adoption are here to help you through the process. This husband-wife duo is here to give a real voice of inspiration and hope to adoptive and foster parents all around the world.
Read More- Causes and Tips To Cope-Up With Anxiety During Pregnancy
For Single Moms
Whether by chance or choice, being a single mom to be a mom is not easy. It requires a skill set different from a mom with a partner. This is why finding encouragement and support from other single moms is critical. Especially when going through pregnancy. 
With real stories and practical tips, this pregnancy podcast will help you go through entire parenting and pregnancy as a single mom.
Pea in the Podcast
Pregnancy podcasts made especially for singles are not easy to find. However, there are many episodes in other podcasts revolving around this topic. If you want a solo to listen to, you should definitely try Pea in the Podcast.
Final Words:
Being a mom is not easy and going through the entire process of motherhood is even more difficult. There are seasons of sadness, frustration, and loneliness; however, you are not alone. Listening to a pregnancy podcast helps you understand the entire process from the point of view of other moms who have gone through the same things as you.