Best Sandwich Shop For a Filing Breakfast and Hearty Lunch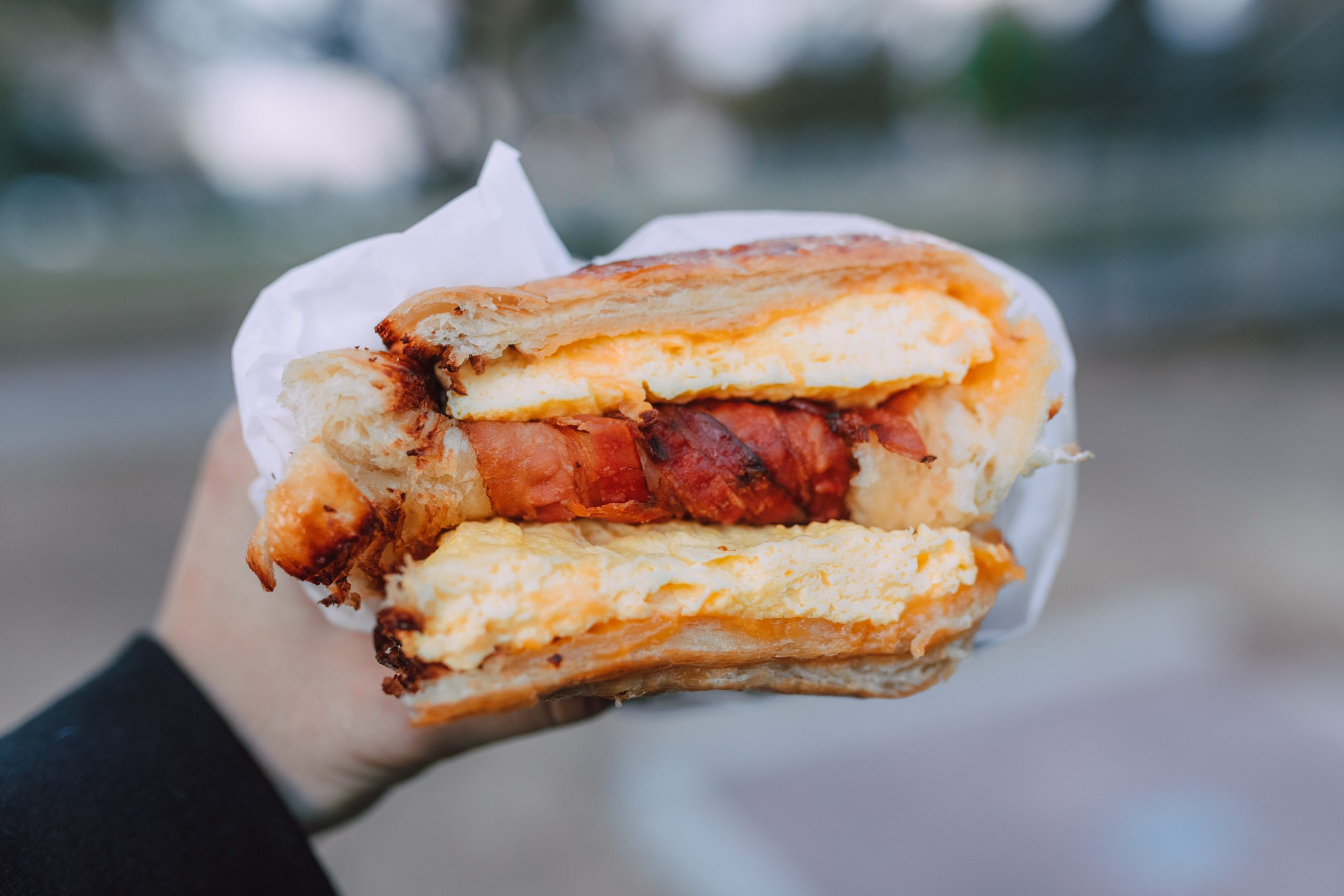 Are you looking for the best sandwich shop near your place? Then you have come to the right place.
Sandwiches are the most popular food all over the world. We haven't met anyone who does not love a good juicy and cheese-loaded sandwich. Regardless of where you live and where you belong from, chances are you have at least one favorite sandwich.
Lucky for us, we live in an era of sandwich glory in the USA, where every state has its popular sandwich corner. Below we have represented some of the best sandwich places from old-school to high end- gourmet restaurants setting trends with international flavors.
Every place serves something different. One thing that they all have in common is they are among the best Sandwich shops in America.
Best Sandwich Shop in America:
These are some of our top picks for grabbing a sandwich. Each of these sandwich restaurants has something unique about them. The list contains the top 10 sandwich places.
10 Au Bon Pain
The classic Au Bon pain is the first-ever sandwich chain to take a gourmet route. It was first founded in 1978 and is known for amazing soups, coffee, pastries, and not to forget sandwiches. It is one of the best sandwich shops to find both hot and cold variations of herb cheese, Black Angus, and roast beef, along with a chicken salad with almonds and cranberries on the side.
The sandwich shop layout is more chilled out as compared to other chains. You will hardly ever leave Au Bon Pain unsatisfied.
9 Einstein Bros.
Started off in 1995, Boston Market was a breakfast place; Einstein Bros. is now open at more than 820 locations in 40 different US states. It is one of the most loved Sandwich places and also to have bagels in more than 20 different freshly baked varieties, including pretzel, chocolate chip, and six-cheese, which can work as both breakfast or healthy lunch sandwiches.  
Some of the best sandwich options in the shop are made of turkey, bacon, avocado, chicken salad, and veggies. You can also find lighter versions like mushroom, asparagus, and swiss cheese on thin bagels.
8 Potbelly Sandwich Works
If you enjoy toasted sandwiches, then Potbelly is one of the best sandwich restaurants to go to. It was founded in 1977 in Chicago, and recently their popularity has skyrocketed.
They serve toasted sandwiches on multigrain or regular rolls with a classic filling of roasted beef, smoked ham, meatballs, chicken salad, and grilled chicken and cheddar versions.
You can choose your toppings and ask for skinny with less cheese and meat on thin-cut bread.
Suppose this is your first-ever visit to Potbelly; order roast beef, salami, ham, turkey, and swiss. Do not forget to order a milkshake and sit at a table close to living music. that is it; you are all set for an awesome lunch.
7 Così
Another best sandwich shop in Cosi. It was inspired by a cafe in Paris and is known for the lowkey cafe vibes, s'mores for dessert, and bread-baked sandwiches.
They serve sandwiches on fresh-baked multigrain pr white flatbread in many different varieties like Cheddar melt, BBQ pork, Tandoori chicken, and Buffalo Bleu.
Salads at Cosi are also must try and are made fresh to order using homemade dressings. Their flatbread is super versatile and can also be used to make pizza.
6 Jersey Mike's Subs
Are you wondering, "where are some good sandwich places near me"? Then you must try Jersey Mike's Subs.
Jersey Mike's has been in business since 1956, which is longer than any other food chain on this list. Today they have chains in more than 750 locations across the nation, and Peter Cancro is the CEO.
The secret behind their success is quality. Cheese and meat at Jersey Mike's are freshly sliced to order, bread is baked fresh in house every day, and Angus tops are cooked on-premise.
The sandwich chain is committed to donating to charity and sets one month aside every day to donate the proceeds.
Read More- Best Folly Beach Restaurants To Try After Long Day At The Beach
5 Schlotzsky's
It takes commitment with little luck to go from a small shop in Austin to become an international franchise opening in 35 states across five countries in 40 years.
Schlotzsky's lucky break came with the invention of Genoa, smoked ham, Cotto salamis, mozzarella, melted cheddar, and parmesan cheese with red onion, black olives, tomato, lettuce, mustard, and toasted sourdough bun. This is known as The Original.
This is one such sandwich place which offers a wide variety of fresh sandwiches. It has more than 25 options to choose from, including chicken and pasta, Angus beef and provolone, turkey bacon club with salads, pizzas, and some soup varieties.
However, the Originals is one of a kind sandwich that you will not find anywhere else.
4 Quiznos Subs
Quiznos is the first-ever sandwich restaurant to starter the toasted factor. Today, this may seem like a no-brainer, but it is the first food chain to start the trend.
Quiznos is the second-largest chain of sub sandwiches in America after Subway. Currently, the chain operates more than 4000 US locations and hundreds around the world.
Quiznos started as a single shop in Denver, serving pizza. Now they have multiple varieties of sandwiches to offer, ranging from chicken, steaks, deli meats, turkey topped with onions, olives, tomato, lettuce, cheddar, and ranch.
Their common sandwich bread includes rosemary parmesan, wheat, white, jalapeno, flatbread, and cheddar. You can also demand not toasted bread if you want. This is undoubtedly the best sandwich shop to try.
3 Jimmy John's Gourmet Sandwiches
Jimmy John's has sold more than 200 units every year for the past few years. When you can only think of "what are some good sandwich places near me," Jimmy john is a must-visit.
It was founded in 1983 by Jimmy John Liautaud. They bake bread in-house, fresh every day, and served with fresh ingredients with the highest possible quality. Their turkey is real turkey, and so is roast beef without any additives, vegetable fillers, or fake stuff.
Their sandwiches are loaded with turkey, roast beef, genoa salami, capicola, ham, onions, provolone, lettuce, mayo, tomato, and homemade Italian dressing on a fresh french bun. Now, this is what we call a delicious sandwich.
2 Subway
Subway is one of the go-to sandwich places for almost everyone. It is the reigning king of fast food-style sandwich chains opening in more than 103 countries and 40,445 locations. This is not the only thing making it a number sub place.
People can identify the subway with the mere smell because of how they bake their bread. Their fluorescent backlight sign can be recognized all over the world now.
Subway was founded by two friends in Bridgeport, Conn, in the year 1965. The extremely popular chain is now open in more locations than McDonald's. They keep changing the menu with time, but subs still remain the core.
Like any other fast-food brand, the sight of the subway is comforting, and you know what exactly you want to get and how it is going to taste like.
1 Panera Bread
This is our most favorite and best sandwich shop in America. Originally started as St. Louis Bread Company, Panera was a revived version of Au Bon Pain but got more success.
They have more than 1,700 cafes in 44 US states with 20 facilities delivering fresh dough to every location each day.
This is the first sandwich restaurant that mentioned calories count on the menu and provided free Wi-Fi. Panera is the best sandwich shop and is always ahead of the curve for setting major dining trends.
They have the most comfortable seating, a wide menu that is regularly updated, various salads, breakfast items, soups, pasta, and pastries, along with expertly prepared sandwiches. The best thing is you can customize your order if you like.
Panera not only has a large group of fans who are obsessed with the food chain. This is definitely the best sandwich shop in America.
Do you love sandwiches? Which are your go-to places for having a good sandwich? Let us know in the comments below.