Best Supernatural TV Shows that Will Give You Chills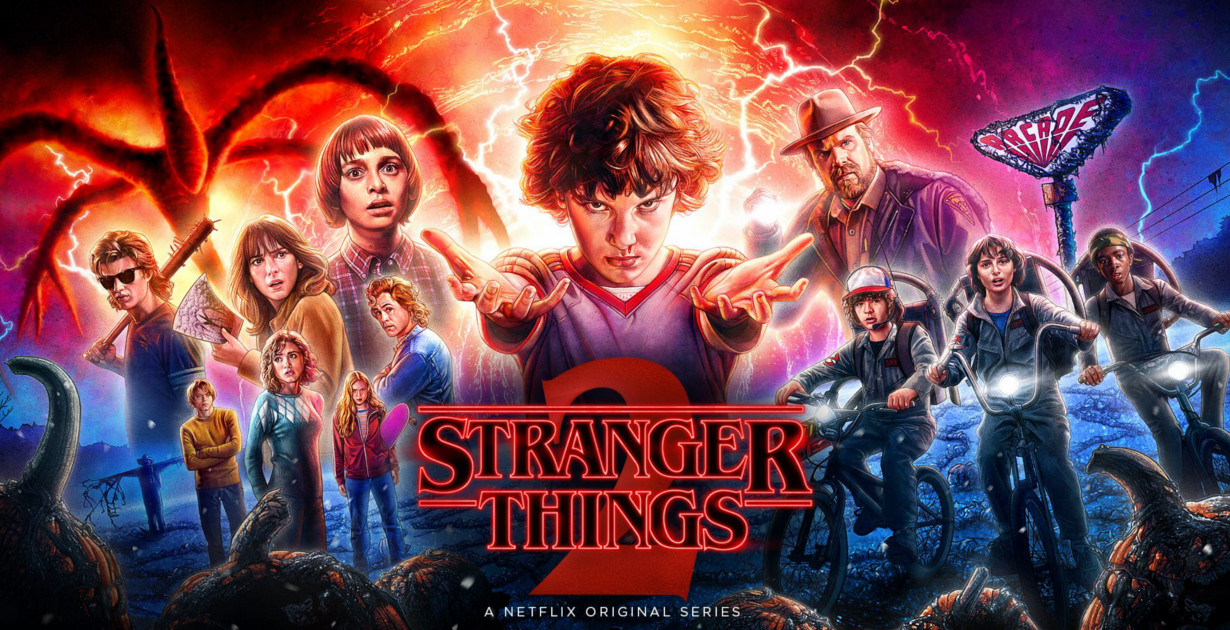 If you are bored of watching action, drama, and comedy tv shows and movies, then you should give a try to supernatural shows. These TV shows will allow you to explore the supernatural world in which demons are literal, vampires are not only scary but sexy, and monsters are real. The best supernatural tv shows will make you fall in love with the supernatural world. 
From zombies to vampires, monsters, and demons, the supernatural tv shows have everything that will freeze your spine. Continue reading the article to know about the best supernatural tv shows you should watch. 
Read More – Best Korean Horror Movies
Best Supernatural TV Shows
Some supernatural shows can border on horror, but most of them are light-hearted and full of humor. The supernatural shows create endless opportunities and allow you to know about different creatures out there. There are various supernatural shows, which makes it difficult to find the right one. So, we have rounded up a list of the best supernatural tv shows to include in you watch list.
Supernatural 
IMDb – 8.4
Watch on – Amazon Prime
"Saving People, Hunting Things – The Family Business." When it comes to the best supernatural tv shows ever, nothing can beat the level of Supernatural. It totally satisfies the title and is an incredible 15 season series that has created worldwide fandom. 
The story of this show revolves around two brothers Sam and Dean Winchester, who travel across America to hunt monsters while also saving people in the process. The two brothers follow the footsteps of their father as hunters, fighting the bad and evil supernatural beings of different kinds, including demons, monsters, and other creatures that roam on the earth. The early stuff in the show may seem a bit creepy, but it quickly fades away to amazing mythology, which includes heaven, hell, earth, and everything in between. The show has an untouchable narrative that includes some amazing paranormal storylines.
Lucifer
IMDb – 8.1
Watch on – Netflix
This show is one of the best supernatural Tv shows on Netflix. If you are looking for some supernatural show with an amazing storyline and a touch of humor, then Lucifer is a must-watch for you. The show revolves around Lucifer, who is a demon god and now bored of hell. So, he returns to earth and resides in Los Angeles.
There he runs named LUX. He meets Chloe Decker after an incident and decides to be an LAPD consultant. As the series continues, Lucifer starts changing, and he starts becoming someone who is completely different from his devil side. Trust me; you will fall in love with this Lucifer.
Stranger Things
IMDb – 8.7
Watch on – Netflix
It is one of the best supernatural TV shows on Netflix. This one is full of drama, entertainment, and a little bit of horror to give you chills. The show follows the storyline of some kids who try to find their friend Will. On the other side, Will's mother Joyce and the town's police chief Hopper also start the journey to find him.
On their journey, they unravel some extraordinary mysteries that involve supernatural forces, secret government experiments, and an unusual little girl named Eleven. She escapes from the laboratory and starts helping Will's friends Mike, Lucas, and Dustin in their efforts to find Will.
What We Do in the Shadows
IMDb – 8.5
Watch on – Hotstar
If you love vampire tv shows, then this one's for you. It revolves around the story of three vampires who lived together for around 100 years. This one gives a look into the everyday lives of these vampires.
This one is the dumbest and the funniest supernatural tv show. The show follows the trio of vampires who live on Staten Island. The most surprising thing is that they love an energy vampire and a human familiar. The energy vampire drains the emotions of people and feeds off it. Sounds interesting? Trust me; the show will make you laugh out loud and fall in love with vampires.
The X Files
IMDb – 8.6
Watch on – Hulu
The show made its debut around 25 years ago, but still, it gets under the skin amazingly. It is one of the best supernatural tv shows ever. The X Files follows the story of two FBI agents who embark on a journey to investigate the unknown. It includes 11 seasons, a revival, and two movies.
The show is a must-watch for you if you believe the gut feeling that the gut feelings can not be trusted. This amazing supernatural show introduces a new mythical creature each week. It is set beyond the boundaries of gender stereotypes. In this show, Gillian Anderson and David Duchovny play the role of lead agents. Their amazing chemistry mixed with different paranormal cases won the hearts of millions of fans.
Chilling Adventures of Sabrina
IMDb – 7.5
Watch on – Netflix
If you are looking for the best supernatural tv shows on Netflix, then Chilling Adventures of Sabrina is a must-watch for you. This one is a dark coming-of-age story that includes both witchcraft and horror. It follows the story of a girl named Sabrina who has to choose between the human world of her loved friends and the witch world of her family.
However, Sabrina wants to reconcile her dual nature of half-mortal and half-witch while fighting the evil and bad forces that threaten her. The show gets interesting when Sabrina starts reuniting her dual nature while visiting the witch school and her high-school.
The Vampire Diaries
IMDb – 7.7
Watch on – Netflix
The Vampire Diaries is one of the most entertaining vampire tv shows. In this show, the storyline starts with two vampire brothers who return to Mystic Falls. The reason for returning to the town is a girl named Elena, who looks like their old vampire girlfriend named Kathrine Pierce. When the story continues, two werewolves and witches also get introduced among them.
It shows a love triangle between the two brothers and Elena. Apart from the wide-ranging supernatural stuff, Elena needs to figure out who she is in love with between both the brothers: Damon or Stephen? The show follows the theme of strength, love, life, and friendship, which makes it loved by the fans.
The Originals
IMDb – 8.2
Watch on – Netflix
It is one of the best supernatural tv shows ever. The Originals follows the life story of the family of a thousand-year-old vampire. The family is power-hungry and returns to the city that they built and dominates everyone who has done something wrong to them.
The Original family was the first created vampire in the world. When they return to New Orleans, they decide to make the city their home again. The family includes two brothers Elijah and Klaus, and a sister Rebekah. Unlike the others, Klaus is monstrous, and a half-werewolf and half-vampire hybrid and is going to have a miracle baby. His brother decides that it is best to bring the baby into this world as it will help in bringing some good in Klaus.
Penny Dreadful
IMDb – 8.2
Watch on – Netflix
The show follows the story of an explorer Malcolm Murray, scientist Victor Frankenstein, gunslinger Ethan Chandler, and a powerful medium Vanessa Ives who all unite to fight supernatural powers in Victorian London.
Vanessa falls in love with the American gunslinger, and their love story has won the heart of millions of fans. The drama gets better in the second season, in which Vanessa and her friends have to fight against a coven of powerful witches. This one is a must-watch if you are looking for some entertaining tv shows.
Teen Wolf
IMDb – 7.6
Watch on – Amazon Prime
The show follows the story of a young boy Scott. While searching for a dead body in the woods, Scott gets attacked by a werewolf which turns him into the same. Now Scott is the young werewolf who has to face the full moon.
In addition to this, he also has to fight the hunters who are trying to hunt werewolves. Scott falls in love with Allison, who turns out to be the daughter of one of the hunters. The show does not include vampires and witches but includes other supernatural creatures like banshees. If you are looking for some entertaining werewolf tv shows, then you should watch this one.
Final Words
Supernatural tv shows and movies are the best way to take a break from the regular action and romance shows. They allow you to explore a completely different world full of supernatural creatures. Now grab a blanket, get some popcorn and watch these best supernatural tv shows. Do let us know about your favorite show by dropping a comment.