Best Sustainable Shoe Brands to Try This Year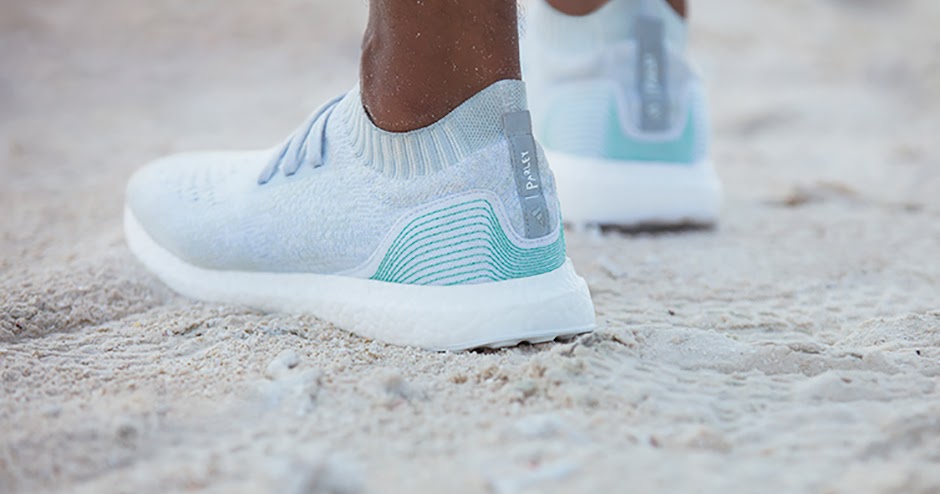 "Every year around 300 million pairs of shoes are thrown away, and it takes around 30-40 years for a single pair to completely decompose (Source)". Sounds pathetic, right? But this is true. With this, you can have an idea about the damage we are causing to the planet we call our home. Fortunately, there are some sustainable shoe brands that focus on making eco-friendly and sustainable shoes.
The shoe industry is growing at a rapid pace, and at the present time, it is bigger than ever. You will be surprised to know that sneakers, one of the most wasteful retail items, but the booming shoe industry does not bother much about it. With increasing environmental-awareness, shoppers are becoming concerned about the shoes and clothes they are buying. It has incentivized various shoe brands to offer sustainable alternatives. Continue reading the article to find out the best sustainable shoe brands.
What Makes a Shoe Brand Sustainable?
There are various factors that make a brand sustainable or ethical. But most importantly, a sustainable brand is the one that adequately integrates economic, social, and environmental issues into its business operations.
Some crucial factors that make a brand sustainable include less waste and pollution, fair labor, no animal cruelty, and transparency in its supply chain. When it comes to buying sustainable shoes, always look for brands that are passionate about the environment, cruelty-free, sustainably sourced, and leave low or no carbon footprint. 
Read More – Biodegradable sunscreen to use this summer
Best Sustainable Shoe Brands
Every year around 23 billion pairs of sneakers are manufactured due to great demand, But it has also led to an increase in waste production. Most of the new pairs of hoes are made from petroleum, rubber, or virgin plastic.
In the past, shoppers have become more concerned about how products are made and their impact on our environment. It has led brands to manufacture sustainable products. If you are looking to make sustainable and better choices, then here are some of the best sustainable shoe brands.
Adidas x Parley
Do you know around 8 million tons of plastic end up in the oceans every year (Source)? Yes, you read it right. But there is one brand that uses this ocean plastic to make shoes, and that is "Adidas."
When it comes to sustainability, Adidas is a step ahead of various big sportswear brands. Adidas created around 5 million pairs of shoes using the recycled plastic ocean. Moreover, it uses sustainable caution, which means the cotton is sourced following the stands of the Better Cotton Initiative.
If you are looking for sustainable running shoes, then you can blindly trust Adidas for this. It is most vocal about sustainability efforts. Adidas has collaborated with environmental organization Parley to produce eco-friendly shoes. In 2018, Adidas sold around 5 million pairs of sneakers manufactured from Parley's recycled ocean plastic.
Reebok NPC UK Cotton + Corn
When it comes to ethical shoe brands, we can not neglect the name of Reebok. The brand is focused on heading towards a sustainable future which makes it one of the best ethical shoe brands. It is now focused on manufacturing shoes from recycled plastic and things that can grow like plant-based materials.
The Cotton + Corn NPC UK sneaker collection of Rebook offers eco-friendly shoes. When the brand launched this collection for the first time, it included accents of leather on the shoes' heel tab. For this, it received a kickback from Peta. So the brand took the initiative to manufacture vegan shoes. The updated sneakers are made from 100% cotton upper; insoles are made from castor bean oil, the sole is manufactured from corn. That's not it; this ethical shoe brand uses 100% recycled packaging. All these features are enough to opt for this brand to make better shopping choices.
Nike
Around 60 million plastic bottles are thrown into landfills every day (Source). The data clearly reflects the amount of plastic waste we throw every day. Nike uses this plastic to make sustainable footwear and apparel, which makes it one of the best sustainable brands.
When it comes to sustainable shoe brands, Nike is no less vocal. Sustainability at Nike is way more than a product principle. This ethical shoe brand is infusing sustainability in its every brand, every product, and every category from the beginning to the finish. Nike follows a culture of sustainability.
Over the last five decades, the brand has been pushing its boundary in sportswear in order to offer sustainable alternatives to shoppers. In 2018, the brand was recognized by Textile Exchange for making use of the most recycled polyester for six continuous years. In addition to this form 2010-2018, Nike transformed around 6.4 million plastic water bottles into recycled apparel and footwear.
Everlane
What makes Everlane one of the best ethical shoe brands? This brand has pledged to source 100% GOTS certified organic cotton by the year 2023. It is obviously a good start. Moreover, in 2018, the brand launched its "No New Plastic" campaign, which includes eliminating 100% of virgin plastic from the supply chain by the year 2021.
Recycled knits own a big part of the sustainable sneakers market; however, Tread by Everland is for people who love the leather quality. The collection includes 94.2% non-virgin plastic soles, and the leather is sourced from the cleanest tannery. Moreover, the lining and laces are made from recycled plastic bottles. The brand touted this collection as the lowest-impact sneakers in the world.
Nothing New
"Better Your Feet. Better for Our World." The tagline itself reflects the love of this ethical shoe brand to offer sustainable shoes. Launched in 2019, Nothing New is a startup that focuses on positively impacting the planet as well as educating people who live on it. Sustainability is at the core of this brand, which makes it a part of the list of best sustainable shoe brands.
"Nothing New," as the name suggests, the brand does not use new materials. It used only recycled materials for manufacturing eco-friendly shoes. The upper part of the shoes is made from 100% recycled plastic, whereas other components are manufactured from recycled fishing nets, cotton, cork, and rubber.
Apart from this, the brand offers a $20 discount on new sneakers to individuals who give back their used sneakers. According to the condition of the sneakers, Nothing New either cleans and donates them or breaks them down to use the material in the recycled supply chain.
Converse Renew
Renew is the commitment of Converse to manufacture products with the intent to create a waste-less future. The tagline of the brand is "Rethink. Recycle. RenewI." It reflects the brand's approach towards manufacturing sustainable shoes.
The Chuck Taylor All-Star is sustainable shoes. It may not be the most timeless pair of sneakers on earth, but by introducing the collection, the brand has proven that it has the ability to meet modern demands. Converse Renew uses 100% recycled plastic bottles to make the upper of shoes. The best part about this collection of Renew is that the shoes are completely customizable.
Allbirds
Allbirds is one of the best sustainable shoe brands, and it focuses on eliminating the carbon footprint of its products. The business of Allbirds is completely carbon neutral. Allbirds is a popular sneaker startup, and only in 4 years, the brand has reached a valuation of around $75 million, and all credit goes to its sustainable footwear.
All the designs of Allbirds are unique and unmatched in comfort. The brand manufactures sustainable shoes using eucalyptus trees of merino wool for the upper part and sugar cane to make SweetFoam soles. In additon to this, the brand made public its patent for SweetFoam so that other brands could also use it as a sustainable alternative.
In addition to this, Allbirds uses around 905 post-consumer recycled cardboard to make the packaging and shopping bags.
Timberland Brooklyn EK+
Timberland started working on manufacturing sustainable sports shoes and sustainable footwear before it became popular for doing this. In the year 2007, Timberland launched Earthkeeper Collection. It featured boots having Green Rubber soles made using recycled tires. Moreover, the linings and laces were manufactured using recycled plastic bottles.
Till now, Timberland has used around 345 million plastic bottles to manufacture its products. The brand has increased its efforts by introducing Brooklyn EK+ sneakers. These sustainable shoes are made from 100% recycled plastic uppers, and outsoles are manufactured from 34% recycled rubber.
Nisolo
The brand is committed to going carbon neutral. Nisolo has collaborated with Climate Neutral. It is a non-profit organization that is working to boost the transition to a low-carbon world by helping different brands to measure and reduce their carbon footprint.
If you are looking to buy sustainable heeled boots, shoes, and sandals, then you do not need to look further. Nisolo offers different types of sustainable footwear, which makes it one of the best sustainable shoe brands. Moreover, the brand collaborates with various local artisans from Peru. It provides full-time employment and fair wages to the artisans, which makes it an ethical shoe brand.
Rothy's
Rothy's is committed to constantly optimizing its sustainable efforts. The brand takes sustainability into account at every step of the manufacturing process. Rothy's uses plant-friendly materials to offer sustainable shoes to shoppers. It uses 3D knitting technology to reduce water while maximizing sustainability efforts. In addition to this, the brand of the cardboards used for packaging is carefully biodegradable.
The sustainable shoes offered by Rothy's are touted as one of the most comfortable shoes in the market. They are made to last longer and reduce waste.
Tips for Buying Sustainable Shoes
Shopping for sustainable and ethical shoes can be overwhelming. So, we have rounded up a list of tips to help you choose the best ethical shoe brands.
Before making the purchase decision, do proper research. You should check the yearly sustainability report of every brand.
Look for a brand with transparency in its supply chain.
Opt for sustainable shoes with labels that say fair trade, cruelty-free, or sustainable.
When purchasing leather shoes, check the information on how the leather is sourced.
Purchase second-hand products instead of new ones whenever possible.
Final Words
Our shopping habits are one of the major reasons for destroying the planet. The fashion industry is one of the major contributors to pollution. We can not always rely on big organizations, governments, and NGOs to take steps towards environmental issues.
As consumers, it is our responsibility to look for sustainable brands. Fortunately, there are some sustainable shoe brands that offer eco-friendly footwear. Buying from such brands will encourage other brands also to introduce sustainable products. Your shopping habits can contribute towards reducing environmental issues. Tell us about your favorite sustainable brand by dropping a comment.