Best Tech Gifts For Women That Are Practical And Bougie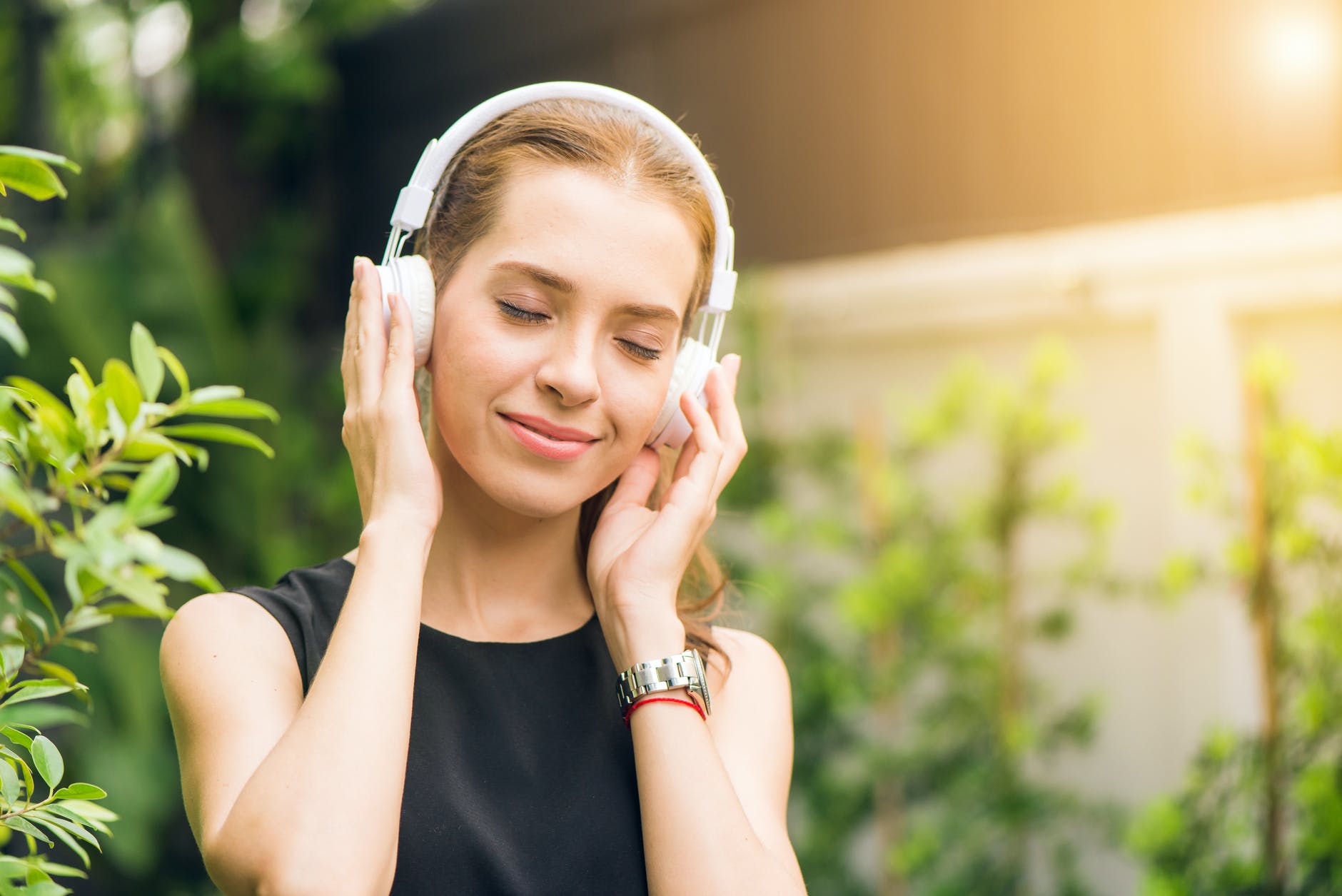 Finding the right gift for a person who has almost everything is a daunting task. Stop worrying! We have curated a list of the best tech gifts for women that are both posh and practical. Whether you are celebrating your anniversary or looking for a birthday gift for your friends, skip the good old scarfs and perfumes and choose something that fits right in this tech-savvy age. 
From chic AirPod to smart home devices, check out the fanciest gadgets to gift your lover, family, friends, or yourself.
Get ready to hear some 'wows'! 
MW60 Wireless Leather Over-Ear Headphones
These headphones are not only dynamic but also luxe-looking. This is a super cool gadget for women who love music. The sound quality of these headphones is a total game-changer. These are worth the splurge.
Bamboo Record Player
This audio device line is started by Rohan Marley, son of Bob Marley. The brand focuses on preserving the ecosystem. A portion of the sales supports initiatives like reforestation and ocean preservation.
Watch Series 5
This is the latest series of Apple watches. It allows complete customization from the case size to the band choice. This is the best tech gift for women who is always on the go.
Sunrise Alarm Clock Wake-Up Light
If your girl is always late and loves hitting the snooze button, then this alarm clock is a perfect choice. This alarm clock features the sunset and sunrise stimulations. It works on the principle that light therapy improves sleep, energy levels, and snooze addiction. It gets activated as soon as the sun rises, making you feel calm and refreshed in the morning. One best thing about this super gadget is compatible with both Google Home and Alexa. 
Smart Vanity Mirror with Lights and Bluetooth Speakers
What better gift than a vanity mirror with LED lighting, a Bluetooth speaker, a USB charger, and a hands-free speakerphone? This vanity mirror will add a special touch to your woman's dressing room and will make her think of you every morning when she gets ready.
iPhone 11 and iPhone 11 Pro
Give your girl a major upgrade with a new Apple phone. This new phone is a perfect gift for your family or special someone. 
AirPods Pro
Airpods, or AirPods Pro, is the perfect electronic gifts for working women always on calls. These come with noise cancellation and transparency mode. You can even get the case custom engraved by your name, initials, or number free of cost.
Off-White Intrecciato AirPods Case
There is nothing more luxe than a new pair of Airpods in a designer case to store them. I bet your girlfriend will scream with happiness. 
Phone Photo Printer Dock
This phone photo printer is compatible with both iOS and Android. One great thing about this cool gadget is that it is portable. It prints four by six photos from your phone directly. Thank me later!
Commercial S22i Studio Cycle
This gift makes sense if your girl loves working out but is skipping the GYM because of CVIV-19. This at-home bike is a very useful electronic gift for women, and it also comes with a built-in-tablet for extra motivation.
The Smart Garden 3
If your friend loves gardening but doesn't have enough time to care for plants, this smart garden kit is the perfect choice of gift for her. This garden kit ensures that the little garden always gets the right amount of light, water, nutrients, and oxygen- throughout the year.
SoundLink Revolve Bluetooth Speaker
This latest Bose Bluetooth speaker is very compact and portable. If you are looking for some tech gifts for women, pick this without any second thoughts. This Bluetooth speaker set is guaranteed to fill the room with the highest quality audio.
Voyager Turntable
This record player would mean everything to a woman who is an old soul. This player also makes a very elegant house decor item and allows disconnecting from smart devices every once in a while. This also comes in a super cute pink color; what more can a girl ask for?
Rose Gold Watch
This rose gold color timepiece is a pure symbol of elegance. It is built with removable metallic links that can be adjusted according to different wrist sizes. This makes it easier to keep the band stay put all the time. 
A Luxe Animal-Print Pop-socket
If your special someone loves collecting phone accessories, then this luxe PopSocket will make a special addition to her collection. Whether she likes zebra, snake, or leopard print, you can find anything that you like and she likes. This unique PopSocket will add extra grip and class to the phone.
V11 Outsize Cordless Vacuum
This is a perfect electronics gift for women who love keeping the house clean. This hassle-free battery-powered vacuum cleaner will help you bid goodbye to the old winding cords.
Kindle Paperwhite
This is the best tech gift for all nerd women who cannot live without books. With Kindle Paperwhite E-reader, you will have access to thousands of newspapers, books, and audiobooks, and that too in one small device.
Cognac iPad Case
This iPad case is a must in every wardrobe. The textured finish complements the earthy tone accessories, and the croc binder adds a unique touch to your iPad.
A Pill to Support Global Health
This speaker by Dr. De can be connected to Bluetooth-equipped audio devices. The slender speaker pill offers a wide range of audio choices. 
Merill One USB Microphone
Suppose you or your friend are planning to start a podcast channel. Then this USB Microphone is the ideal gift choice. 
Wi-Fi System
We can all agree that a Wi-Fi system is the best electronic gift for women. This Google-home Wi-Fi system ensures the fastest internet connection you will ever try.
Mini Fridge
Getting a mini-skincare fridge is the best gift for every makeup enthusiast. This can be used to store all the beauty and skincare products and your jade roller inside. Enjoy the cooling sensation every time you use your products. 
Sofort Compact Instant Camera
People have replaced their cameras with phones with the changing time, and the world is getting more tech-savvy. However, there is nothing like an actual camera to capture your once-in-a-lifetime moments. This digital instant camera is compact and super handy.
Catch:3 Leather Wireless Charging Pad and Organizer
Now, stop worrying about plugging in your phone to charge. 
Soundbar with Wireless Subwoofer
Upgrade your Netflix sessions with an enhanced sound system. Sony's soundbar provides a theatre-like in-home cinematic experience with a sleek gadget. You do not have to worry about the sonic issue; instead, focus your energy on choosing a show. 
Big Time Glasses
Give your eyes a break from the blue light effects of the screen with this excellent pair of anti-blue light glasses. If your spouse or sister spends long working hours in front of a laptop, don't wait any longer to give them these lenses.
Giga 6 Automatic Coffee Machine
This coffee machine will become the best friend of any coffee fanatic. Have a cup of strong coffee every morning.
Light and Massage Therapy Hair Brush
Gifting a hairbrush to someone sounds so stupid. However, these are among the super cool gadgets that are fit for women. It comes with cool light therapy, which gives a nice massage and keeps the blood flowing. This Hair therapy comb will give a salon a feel at home.
Elago Charging Station
Forget about when you had to search for the cords around the house to charge your devices. This gadget sits beautifully on your coffee table and makes sure your Airpods, iPhone, and Apple Watch is always charged.
Pura x Capri Blue Diffuser Starter Kit
Finally, we have a diffuser that can be controlled via phone. Gift this diffuser to your lover, and it will remind them of you whenever they enter their heavenly-smelling house. The intensity, timing, and scent can be adjusted using an app. 
Smart Video Calling
This video calling device is so much better than your phone. This electronic device is a perfect gift for women who live far away from their loved ones. It comes with an adjustable portal camera, which can be moved around easily. You can use it to see who is at your front door, and it will give a stylish home vibe.