Tech Sites To Keep You Updated While On The Go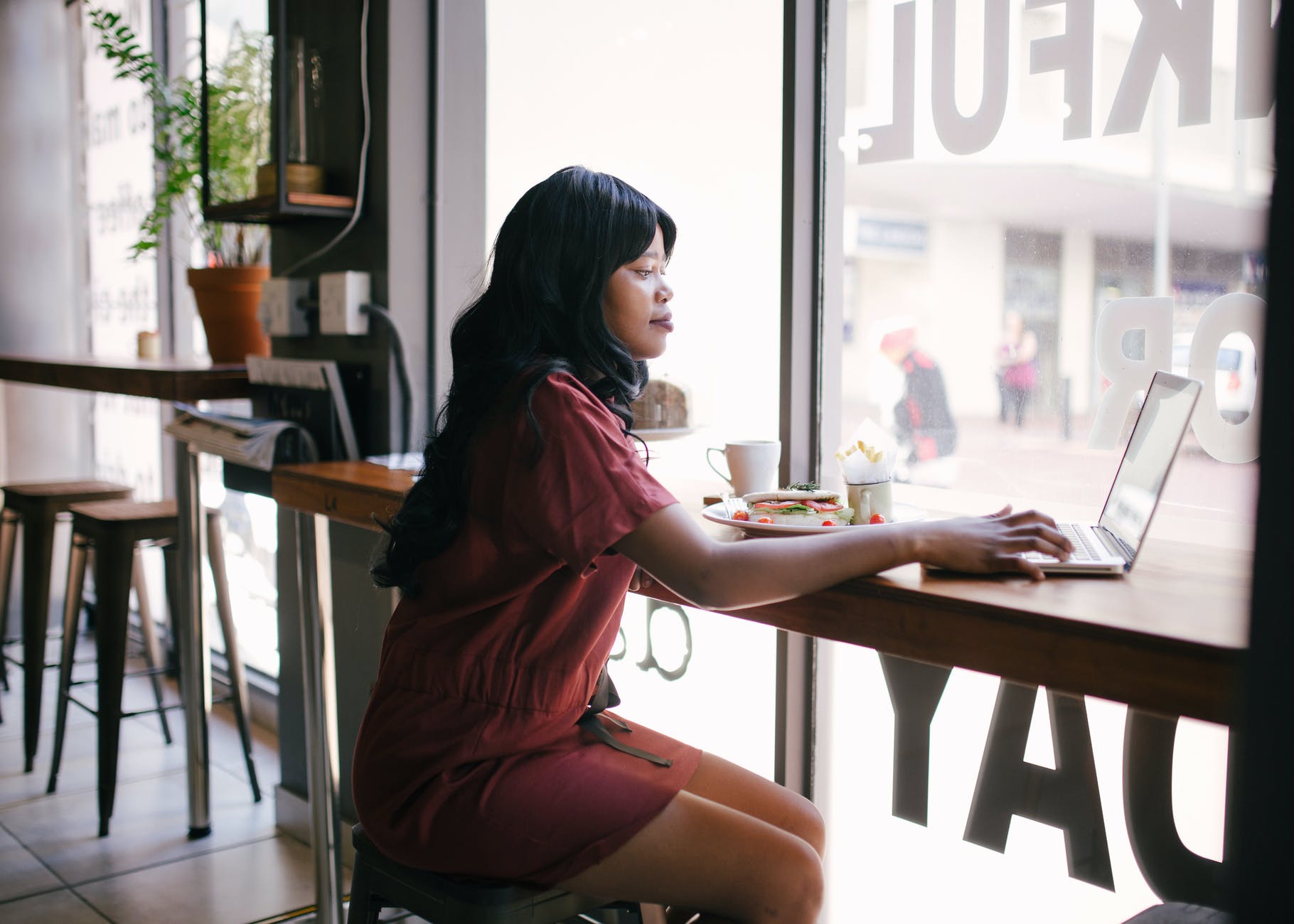 Are you in search of credible Tech news sites? The increase in online publications and blog posts has also raised the flood of information regarding mobile gadgets, computers, operating systems, and software. This makes it difficult to recognize trustworthy technology websites.
We are here with some of the most trusted and credible websites to keep you in sync with the latest tech updates.
Best Tech Sites:
1. Arstechnica.com
This site had to be on top of our best tech websites list. Arstechnica came live around two decades ago and is a go-to for both hobbyists and tech-savvy people. You can scroll through a wide range of editorials and tech news, legal ramifications, business, and security articles on the sites.
Readers can also interact with other readers by checking the Ars Technica Forums, where they run multiple discussions on operating systems, modifications, gaming, and software. The operations of Ars Technica are funded by online advertising and subscription service.
2. Techcrunch.com
TechCrunch stands second on our "Best tech sites" list, all thanks to the 50,000 plus active contributors. If you need quick information on tech startups, this site is the right information source.
This is one of the technology websites that gives an insight on the business front of tech innovations, covering funding sources, major acquisitions, and new product launches. You can find various news and articles on different brands like Apple, Google, or Twitter. You can also read news and reviews by tuning into channels like Startups, Mobile, or Enterprise. 
Crunch Base is the most captivating section of the site. It has vast data related to tech startups and companies. Every Crush Base profile has a financial database of the companies, including headquarter locations, funding received, and founder names. In 2011 the founder left the company, and the company was held accused of ethical validations. But it bounced back on its feet and is still one of the most trusted technologies update websites.
3. Engadget.com
One of the best multilingual resources, Engadget ranks third on our list of best tech sites. The site has been running since 2004 and helping readers make informed tech purchases. The collection of vlogs and articles have had great success since it was created by Gizmodo's co-founder, Peter Rojas.
The editorial team of the company is behind the fame Engadget is receiving and pursuing various other successful endeavors.
4. Thenextweb.com
The site grabbing the next spot on our list is TheNextWeb, because of a whopping 6.5 million new visitors every month. The site is always ahead in looking at new gadgets, service features, and web app updates. If you want to get a head start on the latest tech news and updates, or want to purchase a new device, then leave all the other sites and check The Next Web firsthand. This site will let you know if something new and better is coming up shortly.
Wired came from a popular magazine, which is why we love it so much. Ranking number five on the best tech sites list, Wired.com website split from Wired Magzine in 1990. This was when Conde Nast Publishing purchased the website.
The publication focuses on popular culture revolving around technology—wired features, opinions, entertainment, tech, security, and business news regarding electronics. Also, if you like ink experience and paper, then buy a copy of Wired magazine from the newsstand.
Tomshardware is another trustworthy technology website on our list, a site that has been around since 1996. If you are on the lookout for a website to help you with projects, then surf Tomshardware. The site features a unique section, "build your own," which helps the reader to build their own computer.
Any person who has built a PC or replaced computer parts will let you know how it is not easy to track reviews, latest sales, and part upgrades. You can also find a wide range of components to choose from on the website.
Tomshardware is a one-stop destination for sound advice on computer components, from motherboards to tower cases. If you plan to build your computer, especially for gaming, this is one of the best tech websites to approach.
7. Cnet.com
CNET is a region and language-specific website. Teh readers love CNET because of their gigantic library of software and freeware reviews available in the download section on the website.
CNET was first published in 1994 and was later purchased by the CBS Corporation in 2008. The majority of the content on CNET is reviews about various gadgets, electronics, and software, helping customers to choose the right tech services.
CNET has also been accused of having a part in controversial music sharing programs in the past.
Standing proudly on the number 8th is 9to5Mac, as it was founded only 7 years ago. This is one of the most impressive tech news sites and covers more than Apple products. The website provides information regarding a range of accessories that are compatible with Mac OS X and also iOS platforms.
If you want reliable information relevant to Apple, then 9to5 Mac is where you need to head. The founding team of this site has been featured in Business Insider as well.
9. Gizmodo.com
This tech website was founded way back and is a perfect example of blogging and crowdsourced information can be powerful. Gizmodo is a part of the Gawker Media network, a group of blogs including Deadspin, Lifehacker, and Jezebel.
All these blogs are powered by Kinja, enabling users to take part in the discussions by creating their own blog posts. There is a blurred line between readers and bloggers, which encourages more people to take part in the news feed content.
10. NewYorkTimes.com
How can we forget about The Business of Technology from NewYorkTimes? We had to include this in our list of best tech sites. New York Times is one of the leading newspapers for various informational resources regarding tech, business, and finances. This publication created a blog fully dedicated to Technology.
The website gathers information from every nook and corner of the Internet. The NY Time writers put together information on new prodtc launches, upcoming gadget developments, and tech conventions. With such an impressive host and active contributors, Bits had to be included as one of the best tech websites.
This website was launched in 2011 by Vox Media and is based in Manhattan. The mission of the Verge is " "to examine how technology will change life in the future for a massive mainstream audience."
The Verge publishes mixed information surrounding science, auto, and culture along with some in-depth interactive and original art. If you want to keep updates with gadget news, then check out the Verge's Circuit Breaker blog. It posts product videos, announcements, and many more.
Incase, you search for a website that produces short, original, and informative news stories covering politics, technology, energy, and business mong industries. In that case, Axios is one such tech news site. Axios means Worthy in the Greek language.
The publication focuses on grasping the short attention spans of the readers and uses Smart Brevity to deliver the smartest, cleanest, credible, and most efficient experience for advertisers and readers alike.
You can find articles as short as two paragraphs, which can be easily broken down into easy-to-scan sections like Details, why it is important, go deeper, and the bigger picture. Axios offers a wide choice of tech newsletters to the readers, including ones that focus on cybersecurity, autonomous vehicles, scientific breakthroughs, and the silicon valley.
This is one of those websites that focus on research-based content for health, the environment, tech, and society. The news store sources include universities, distributors, research organizations, and scientific journals.
Every story or article begins with a short summary, social sharing links, and sources. You can also find APA, MLA, and Chicago citations in every blog post, which comes quite handy at times. 
Tech Radar is a credible source of tech buying advice, and it was launched in 2008. This is one of the most trusted technology websites for news and reviews. Started in the UK, TechRadar has now expanded to the U.S and Australia.
If you want to learn about some cool stuff, then head to this site; you will find well-reviewed and researched information.
Final Words:
In this large pool of websites and publications, it becomes difficult to find a credible source of information. There are ample tech news sites online, and choosing one with the most researched and trustworthy information is not quite easy. The above-mentioned list of best tech sites will cater to the interests of every person.