Best Vegan Jackfruit Recipes To Try This Season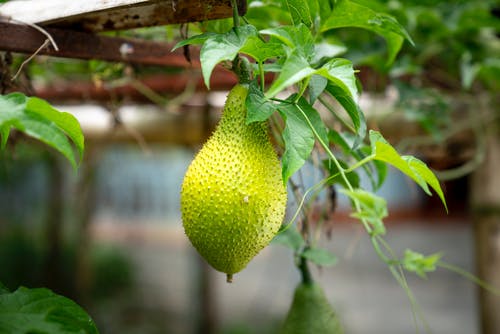 Who says jackfruit is boring? We have some best vegan jackfruit recipes to prove that you do not need meat to make your meals delicious.
Jackfruit has become the go-to ingredient to replace the meat and make the dishes meatless. Not only does it have a similar texture, but the recipes also taste delicious too.
We have handpicked some amazing bbq jackfruit recipes and vegan jackfruit recipes by great cooks. Try them out
Best Vegan Jackfruit Recipes
Make the most of this versatile fruit with these best vegan and bbq jackfruit recipes.
Vegan BBQ Pulled-Pork-Style Jackfruit
Grab your fork fast and dive into this vegan bbq jackfruit pork heaven; no wonder this is one of the best vegan jackfruit recipes.
Ingredients
2 20-ounce cans of young green jackfruit in brine
1 tbs oil
1/2 onion, finely sliced
2 Tbsp brown sugar
2 tsp smoked paprika
1 tsp garlic powder
1/2 tsp freshly ground black pepper
half tsp chili powder
1/2 c vegetable broth
1 cup BBQ sauce, divided
additional salt and black pepper, to taste
Read More- Vegan Restaurants That Offer The Best Dining Experience In The U.S
Instructions
Rinse and drain jackfruit. Cut out the dense inner core and discard it. Transfer the left-out fruit to a large bowl and add some brown sugar, garlic powder, smoked paprika, chili powder, and black pepper.
Heat oil in a skillet over a medium flame setting. Add sliced onions and cook them for 5 minutes. Now add jackfruit and cook for 3-5 minutes until it starts to become brown. Keep stirring in between.
Did ¾ cup BBQ sauce and vegetable broth. Rescue the heat to low and let it simmer for 30 minutes or until sauce thickens. Keep stirring and use a spoon to break jackfruit chunks when they are soft.
Season with salt and pepper to taste. When serving, shred the jackfruit and top it with extra BBQ sauce.
JACKFRUIT "TUNA" MELT SANDWICH
Another best-of jack fruit recipe is this Tuna melt sandwich. The flaky texture of jackfruit makes it the best alternative to tuna when you crave this all-time classic sandwich filling.
Ingredients
1 can of jackfruit (packed in water or brine, not syrup), rinsed and drained
1/2 teaspoon olive oil
1/4 onion, diced (about a 1/2 cup)
2 cloves garlic, minced
One teaspoon kelp granules
1/2 teaspoon dried tarragon
one cup cooked great northern white beans
1/4 cup veganaise
2 tablespoons pickle relish
1 1/2 tablespoons dijon mustard
juice of 1 lemon
for the sandwich4 slices of bread
greens of some sort (optional- I used pea shoots)
One tomato, sliced
2/3 cup shredded vegan cheese
olive oil spray
Instructions
Pull apart the jackfruit using a fork to get tuna-like consistency. Heat oil in a frying pan over a medium flame. Now add garlic, and onion then saute it for a few minutes. Add jackfruit and let it cook while occasionally stirring until all the moisture of the jackfruit is gone. Now add kelp granules and add some salt according to taste. Remove the pan from heat.
You can prepare a salad while the jackfruit cooks. Take a bowl and mash white beans with a fork. Now add the remaining salad ingredients and mix everything well. Once the jackfruit is cooked properly, add it to the salad mixture and mix everything well to coat.
Taste and add more seasoning if required.
Turn on the boiler in the oven. Lay four slices of bread and greens of your voice on two of the bread slices. Top it with tomatoes and then jackfruit salad.
Spread grated cheese on the remaining bread slices. Place the cheese-topped bread in the oven under the broiler for 2-4 minutes.
Heat a large frying pan on a low-medium heat setting and spray with olive oil lightly. Cook the sandwich until the cheese melts and then flip if required.
When sandwiches are cooked, serve them immediately.
Jackfruit Fish-Free Tacos
We need to talk about this one of the best vegan jackfruit taco recipes. This is not only delicious but is also super simple to make without any fish.
Ingredients
Jackfruit "Tuna" Salad mixed with one teaspoon of Old Bay Seasoning
pickled red cabbage (make a day or more in advance)
chopped green cabbage
sliced avocado
sliced radishes
8 corn tortillas
Ancho Chili Cashew Cheese Sauce
1/2 cup raw cashews, soaked for 1-2 hours, keep the water
Eight tablespoons of the reserved soaking water
juice of 1 lime
2 tablespoons nutritional yeast
One teaspoon white miso
1 1/2 teaspoons ancho chili powder
1 teaspoon smoked paprika
1/2 teaspoon ground cumin
1/2 teaspoon garlic powder
Read More-Best Vegan Snack Ideas for Healthy Vegan Diet
Instructions
First, make the Jackfruit Fish-Free Salad by combining Ancho Chili Cashew Sauce in a food processor until everything turns to a smooth paste.
Now heat corn tortillas one by one in a skillet on medium heat and cook for 30 seconds on both sides. Wrap them in aluminum foil till you use them to keep them warm
Now assemble tacos. Starting with chopped green cabbage then pickled cabbage. Scoop one full spoon fish-free salad over cabbage. Top the cabbage with slices of avocado, then drizzle cheese sauce and a few radish slices.
Serve it on a plate immediately with your favorite dip.
Jackfruit 'Crab Cakes' with Tartare Sauce
There is nothing a jackfruit cannot be transformed into. And this is one of those jack fruit recipes that prove it. You will fall in love with these crab-free crab cakes.
Ingredients
100 g celery
1 1/2 tbsp oil
120 g cherry tomatoes
1 lemon
One roasted red pepper
One shallot
1 tbsp dulse seaweed flakes
1 tsp smoked paprika
20 g capers
250 g jackfruit (drained)
2 tsp Creole seasoning
2 tsp Dijon mustard
300 g sweet potato
40 g mixed salad leaves
four tbsp buckwheat flour
4 tbsp dried polenta
80 ml coconut yogurt
Medium handful of flat-leaf parsley
Instructions
Preheat the oven at 200 degrees celsius to boil water. Cut the potatoes into fries with skin on and place it on a baking tray with 1 tsp oil and a pinch of salt. Keep it in the oven for 20-25 min.
Meanwhile, rinse the jackfruit and place it in a saucepan with boiling water. Cook it for 10 minutes and drain. Pull out the chunks of jackfruit using a fork.
Chop the celery finely, diced shallot, and chop roasted red pepper along with parsley.
Take a medium bowl and mid roasted red pepper, celery, shallot, smoked paprika, creole seasoning, dulse seaweed flakes, dijon mustard, buckwheat flour, half parsley, and finally jackfruit. Season it with salt and pepper to taste.
Form 6 small-sized patties that are 1cm thick and coat lightly with polenta. Heat oil in a large frying pan over medium heat to cook crabcakes for 3 minutes on each side until it turns golden.
While they cook, you can make tartar sauce. Chop the capers and keep them in a bowl with lemon juice, coconut yogurt, and remaining parsley. Sprinkle a pinch of sea salt.
Squeeze lemon juice with 1 tsp olive oil to make a quick dressing. Slice cherry tomatoes into two halves and put them in a bowl with mixed leaves and dressing.
Now put the jackfruits crab cakes on warm plates along with salad, sweet potato fries, and tartar sauce.
Read More- Healthy and Delicious Vegan Keto Recipes
Jackfruit 'Meatball' Tacos
Jackfruit acts as a great meatball base because of its meaty texture. All you need is some taco shells and pile them with your meatless jackfruit meatballs. Say thanks to our amazing vegan jackfruit recipes guide later.
Ingredients
For the jackfruit:
20 oz (566.99 g) can jackfruit drained (green jackfruit in brine), or about 2 cups peeled chopped green jackfruit
2 cups (500 ml) water
1 tsp garam masala
1/4 tsp (0.25 tsp) salt
1/2 tsp (0.5 tsp) garlic powder
For the Veggie balls:
1 cup (120 g) chickpea flour
One hot green chili finely chopped or use cayenne to taste
1/2 tsp (0.5 tsp) garam masala
1/2 tsp (0.5 tsp) paprika
half tsp (0.5 tsp) cumin powder
1/3 to 1/2 tsp salt
1 tbsp finely chopped mint optional or cilantro, or use 1/2 tsp dried fenugreek leaves (kasoori methi)
1/2 tsp (0.5 tsp) lemon juice
1.5 tbsp garlic paste or crushed garlic
one tbsp ginger paste or grated ginger
1 tsp oil + more as needed
Instructions
To cook the jackfruit, you will need water, jackfruit, and all the spices together in a saucepan. Bring the water to boil on medium heat and cook for 6 to 7 minutes after water is boiled.
Let it cool down and drain excess water.
To make meatless balls- take 1 cup chickpea flour and dry roast it in a large skillet over medium heat. Keep stirring every 2 minutes and cook for 8-9 minutes. The flour will start to smell light nutty, and the color will change slightly. Now you can keep it aside.
Use a food processor or fork to shred the boiled jackfruit. Add ginger, oil, garlic, and spices, mix them all together. Add ¾ cup of chickpea flour and mix again. Now add 1 tbsp flour until the mixture starts to come together and make sure it does not turn sticky.
To make balls, first oil your hand properly and make 1 inch balls.
Take 2 tsp oil in a skillet and heat on a medium setting. When the oil is hot enough, fry jackfruit balls for 1-2 minutes on each side.
Preheat the oven at 410 degrees F. Keep the balls on a parchment-lined baking sheet. Brush a little oil and bake the meatless balls for 16-18 minutes.
Put them on the serving plate and serve with vegan mozzarella and marinara sauce.
Are you feeling inspired enough to try these delicious vegan jackfruit recipes and replace meat in your everyday meals? Your kids won't even notice.