Best Washable Dog Bed For A Good Night's Sleep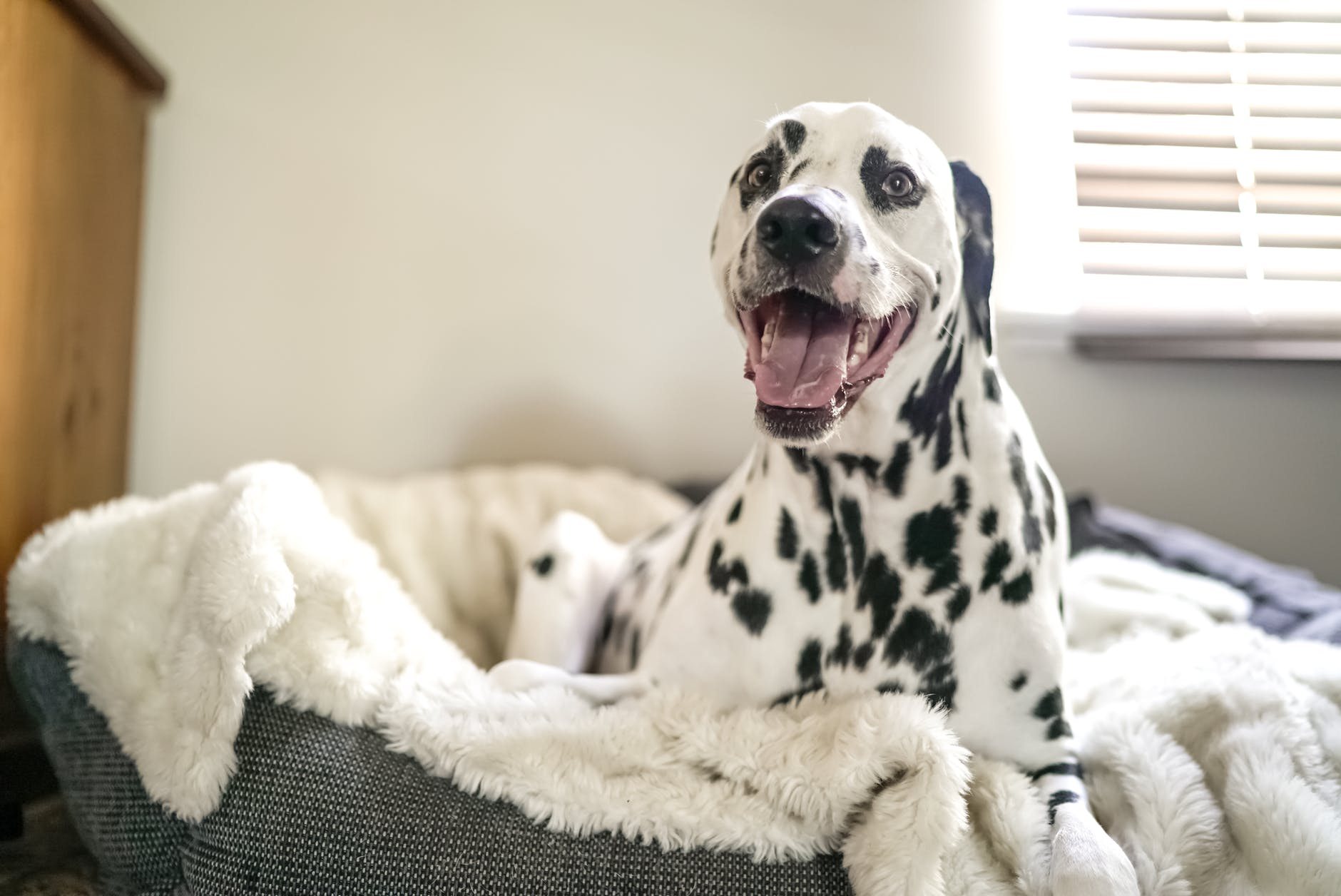 Dogs have similar needs as humans when it comes to comfort and safe beds. As pet parent, we always make efforts to provide a comfortable space in the house where they can rest and sleep away from all the hustle-bustle of the family and children. A dog bed, especially the best washable dog bed, has become a necessity to provide a hanging-out place to your furry friend. 
Dogs can greatly benefit from orthopedic beds while sleeping with their toys and blankets on. With so many options available, choosing the best washable dog beds is not an easy process. So, where do you start? Right here!
We have created a full guide to choose the best washable dog bed for your pooch. These beds fall into different budget ranges, making it easier for you to pick one that fits right with your budget and the requirement of your furry friend.
Best Washable Dog Bed In The Market
Think about how good you feel after waking from a good night's sleep on a comfortable mattress. Then why shouldn't your pup get the same level of comfort when they are sleeping. Here are some of the best washable dog beds to let your dog curl up in their favorite place.
Furhaven Pet Dog Bed
Suppose you are searching for the best luxurious washable dog beds that are convenient for your pooch and you, then this Orthopedic Sofa Bed from Furhaven. The base of the bed is made with egg crate design foam supporting the pet's joint to soothe pressure points while your pooch is sleeping.
This dog bed foam filling provides maximum comfort and also improves the dog's circulation. Supportive bolsters surround this bed on all three sides filled with polyester fiber. The fibers are made with recycled water bottles to provide support and additional comfort to the furball. The cover of this dog bed is washable and is made of faux fur to create a comfortable and cozy rest.
Read More- Best Dog Breeds for Kids and Family
Kuranda Dog Bed
Another great pick for a washable dog bed is this elevated bed from Kuranda to keep your dog comfortable and cool while she sleeps. This dog bed is constructed with a strong, durable Cordura sleeping area and PVC frame, which makes it washable.
The Cordura is equally durable as canvas and is still comfortable for your dog. Kuranda dog bed is available in five different sizes and four color options to choose from. It also helps dogs with joint issues by relieving the pain. The best part is that it is super easy to clean; you just need a damp cloth to wipe off the dirt.
Brindle Washable Pet Bed
If you want a lightweight, portable dog bed that you can use in a dog crate, then get your hands on a memory foam dog bed by Brindle. The bed foam contains a 3-inch layer of memory foam fill. This foam fill will ensure increased breathability, comfort and also relieves pressure points.
Baffle stitches keep the foam in place into the bed. This prevents the foam from clumping when your dog sleeps. The brindle bed's cover is made with soft micro suede, which is machine washable and can be tumble dried on low heat.
Majestic pet Suede Dog bed
This is one of the best washable dog beds made of premium quality suede materials to provide maximum luxury and comfort. It is surrounded by bolster cushions that help your dog to sleep in a comfortable position while supporting the neck, spine, and head.
This dog bed comes with a removable cover made of microsuede while the base is waterproof. The interior of the majestic pet dog bed is made of high polyester fiberfill made from recycled material. This entire pet bed is machine washable and dryer safe if on a low setting.
JOY ELF Bed with Washable Cover
Are you looking for an extremely comfortable pet bed that contours to fit your dog's body in the best way possible? Then try Joy Elf memory foam dog bed to ensure a good night's sleep for your pooch. This bed has a waterproof coating making it suitable for older dogs who might encounter little accidents.
The base of this washable dog bed is non-slip to make sure it stays in place firmly when your pooch wiggles around too much. The best part about this dog bed is that it comes with a removable cover. These washable bed covers can be thrown into the washing machine to get them cleaned. If you have a medium to large-size bed, Joy Elf will be the best pick. To dry it, you can hang it on the line, avoid putting it into the tumble dryer.
BarksBar Orthopedic Dog Bed
Do you want to buy an Orthopedic foam bed for your pup? Then look no further tic Barksbar dog bed is the right choice. It is made of inch-thick orthopedic foam that supports dog joints and improves airflow making sure your pooch sleeps comfortably.
One great thing about the foam is that it does not lose its shape and offers amazing support to old dogs. The cover is ultra-soft with non-slip rubber back for extreme safety. The dog bed has a removable cover that can be easily washed into the washing machine. BarksBar dog bed also features a cotton rim cushion for extra comfort and providing support to your dog's head, neck, and back.
Blueberry Washable Cover Pet Dog
This rectangular heavy-duty washable dog bed mimics the comfort and shape of a sofa providing your pooch their private, comfortable spot in the house. The washable dog bed covers are made with microsuede fabric which is scratch resistant as well as durable.
The filling of this dog bed is made of recycled material and is 100 percent eco-friendly. This dog bed comes with a removable cover that can be washed in the washing machine on cold cycles, and it is even dryer safe.
The front cushion is slightly lower, which allows easy access to the pup while providing comfort as a headrest or paw rest.
Pet Craft Supply Washable Cover Dog Bed
Another one of the best washable dog beds is from Pet Craft supply which has a removable cover. The foam of this bed has so many benefits for your pooch, from regulating temperature to cradling their body and relieving strain on pressure points.
This bed's materials use high-quality and non-toxic materials, so it does not cause any harm to the pets. To wash it, all you need is to remove the covers and throw them in the washing machine whenever required.
Read More- Best Dog Leash For Untrained and Trained Dogs
Things to Consider When Buying A Washable Dog Bed
When buying a washable dog bed with removable covers, you should consider personal preferences.
Machine Washing
When you buy a washable dog bed, check whether it can be washed in the washing machine and at what temperature. Some beds need to be washed at low temperatures, so these may not be the best pick for dogs who roll in the mud. Also, check whether you can remove the covers.
Dryer Safe
You would want your dog to be able to sleep on their bed as soon as you clean it. This is why make sure to check whether the dog bed can be put into a dryer. Check the temperature settings before you keep the dog bed in the dryer.
Filling Type
There are different types of filling in pet beds. The types of dog bed filling you choose to depend on the dog's age; however, you can check if it is allergen-free, safety tested, and durable. You wouldn't want the dog bed to have clumps and moves when your dog is trying to get comfortable.
Non-Slip Base
This is an important consideration factor if you place the bed on a wood or tiled floor. Nobody wants their dog to struggle while getting into the bed. Due to slipping function, your pooch can suffer from injury and refuse to use it when they feel unsafe. If the dog bed base is waterproof, this will give an edge as it reduces the risk of the bed becoming wet.
Durable Covers
Just like comfort is a priority when choosing a washable dog bed, you need to make sure that the bed cover should withstand everyday use as well as regular cleaning. Check whether it has strong seams and stitching, and also make sure that it has a zip.
Read More- Best Dog Food Delivery Service For Your Pup
Tips To Keep Dog's Bed Clean
No matter which type of dog bed you choose and how long it can last, there are a few tips to keep your dog's bed clean between washings. These methods will keep the bed in great condition and reduce the number of times you have to wash it.
Wipe with a damp cloth- Although it is not possible to remove fluids or mud stains using a damp cloth, you can definitely remove dander, hair, and dust off the surface.
Choose a bed color matching a dog's coat- This tip is not to keep the bed clean, but when your dog sheds hair, it will not stand out that much.
Pick patterns instead of solid colors- It's a fact when you drop something on a solid color, it stands out immediately. When this happens on a patterned bed, you will not see the dirt immediately. This tip can help the dog bed look cleaner.
Use stain repellent spray- There are many types of fabric protection spray available in the market to prevent discoloration and stains. Make sure to buy a brand that is safe for pets.
Clean off your dog- before you let the dog jump into his bed, it is better to clean him off using a damp cloth to get rid of debris clinging to the fur. Do not forget the paws; this way, you can prevent the bed from getting dirty.
Bather your pet regularly- the cleaner your dog is, the cleaner will be the bed, so fix a schedule to bathe your dog regularly.