Best Wine Cooler To Buy Online For Your House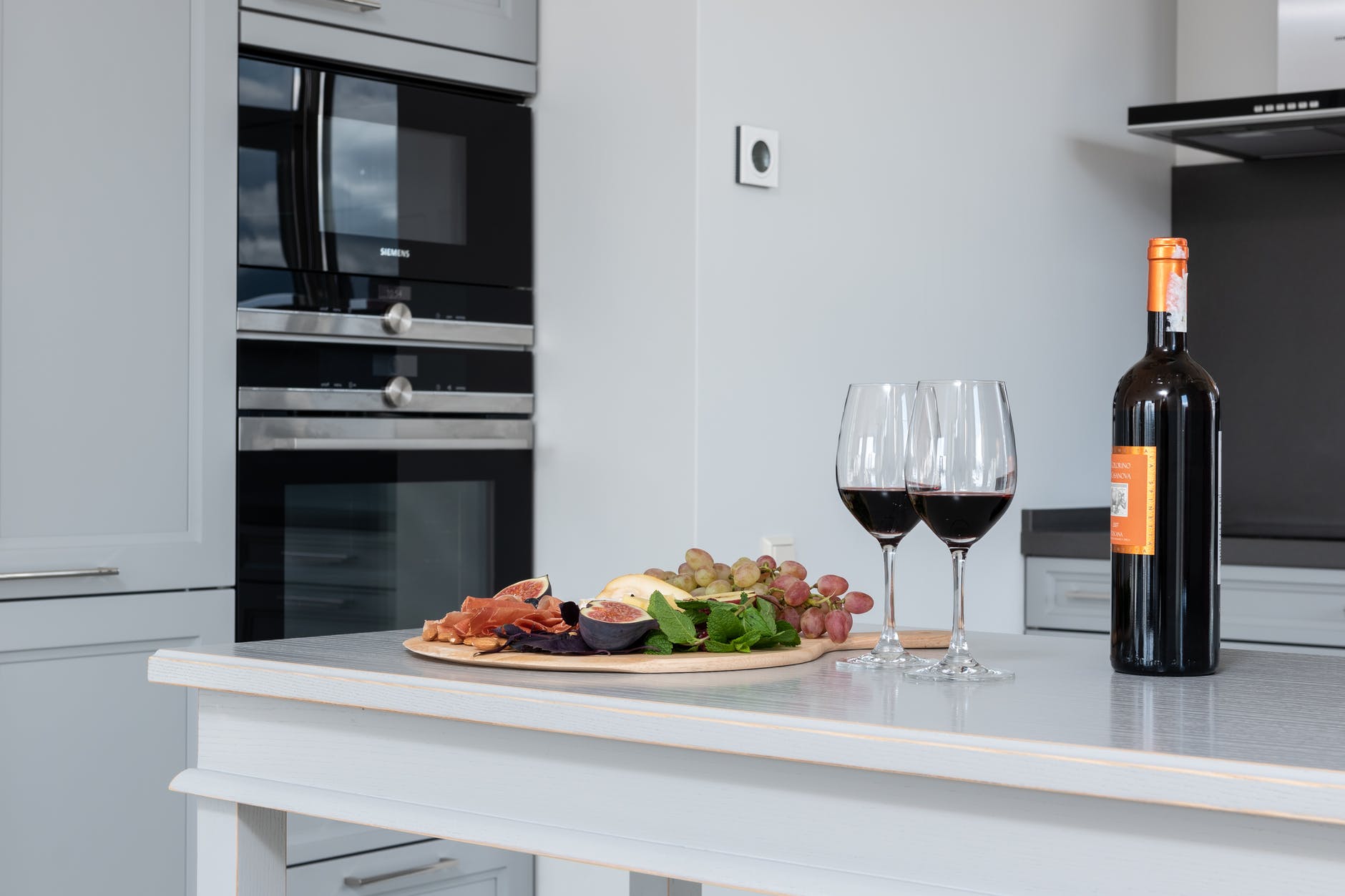 Like any wine, aficionados must know that storing wine properly ensures proper wine aging is the most important factor that decides its tastes. The easiest way to ensure your wine tastes amazing is by keeping your favorite bottle in the best wine cooler.
This is why we are with some amazing wine cooler options that are available online and offline. Although choosing a wine fridge is highly personal, but the goal is to find one that meets your requirements.
Are you looking for a small cooler or a large cooler to hold all your wine bottles? Do you want a wine fridge that is the cheapest, or are you willing to make some investment and buy your dream wine cooler?
No matter what your needs are, here we have something for everyone. From small to large to standalone and built into cheap and expensive, we have it all.
Keep scrolling down to find out.
Best Wine Cooler Options In The Market
Here are some of our favourite picks for a wine cooler that is a must-have. Every wine cooler refrigerator and cabinet has a different capacity. You can buy one which meets your budget and requirements.
FRIGIDAIRE- 6 Bottle
This Frigidaire Wine cooler fridge in stainless steel with black colours looks stunning in any bar area. It can hold upto six bottles and comes with a height of 15 inches. It can easily fit under the kitchen counter, and the LED lighting in the interior gives it a super sleek look.
The plus point is that it is priced reasonably. This small-size wine cooler refrigerator is an ideal choice for casual drinkers or to give as a gift.
IVATION- 12 Bottle
The Ivation Winer cooler with 12 bottle capacity is another great pick. It is an Amazon bestseller, and it features adjustable temperature controls. This wine fridge has a compact design with a touch temperature display, making it a perfect freestanding refrigerator for wherever you like.
IVATION- 18 Bottle
Ivation also has an 18 bottle capacity wine cooler cabinet with the superpower to maintain the humidity level. It prevents your corks from drying out. This beautiful freestanding black unit comes with a smoked glass door.
WINE ENTHUSIAST- 18 Bottle
Another great freestanding wine cooler fridge is from Wine Enthusiast with 18 bottles capacity in two different zones. This is a complete silent cooler with zero noise. Also, it has the right size, which makes it perfect for people who live in apartments.
EdgeStar- 7 Bottle
EdgeStar has a great wine cooler that is 6 inches wide and can hold seven bottles in a vertical position. i=this fridge might be small, but it has an attractive build with stainless steel frame and one door handle along with UV resistant glass. It also boasts a blue LED light interior and digital control panel. You can easily convert it into a wine cooler cabinet.
U-LINE 24 Bottle
Are you looking for a narrowly designed wine cooler fridge? Then check this one out. U-Line wine cooler has an extremely narrow design which is only 15 inches wide but can hold upto 24 wine bottles. It comes with a sleek rack display which is visible through its glass door. This wine cooler is worth every penny for a wine collector.
Read More- Most Expensive Wine To Gulp For A Taste Of Heavens
MIELE- 24 inch
If you are not on a money crunch and are willing to spend a little more, then there is no better choice than Miele. This 24-inch large-capacity wine cooler refrigerator is the way to go. It features three different cooling zones and humidity controls for long-term storage, which keeps the cork moist.
You connect the fridge to your Wi-Fi and then to Miele client service, which will immediately notify you whenever something wrong happens. The hinges are properly tested to last 200,000 door cycles, which is two times more than industry standards.
Given the price, this one is a solid pick.
Kalamera Built-in Wine Cooler- 18 Bottles
If you have a major collection of red wines, then a single temperature wine cooler fridge will be perfect for you. Or you can say that ageing is your main focus, then buying a single temperature fridge will do the trick.
This Kalamera wine cooler refrigerator or cabinet showcases a sleek design with top-notch functions like vibration-reducing cooling technology, double-pane glass door lock, smart digital control, and six different adjustable beech wood shelves.
The minimum temperature of this fridge is 40 degrees and the maximum 66 degrees. The front features a built-in counter.
NutriChef- 15 Bottle
For people who have small space, a small-sized wine refrigerator is the right fit. This NutriChef wine cooler fridge with 15 bottle capacity is a perfect solution. It comes with four chrome-built wine racks and one standing rack with a holding capacity of upto 15 bottles.
Standing at 27.2 inches in height, 17.7 inches long and 13.6 inches wide, the freestanding design will let you keep this fridge anywhere from countertop to floor.
It is packed with a bunch of amazing features like compressor cooling technology, auto-lock on the stainless steel door, digital control panel and interior LED lights.
The best part is that this wine fridge will keep your bottle cool in silent mode with its vibration-free system.
NewAir- 46 Bottle
You are looking at 46 bottle capacity stunning wine coolers under $1000. It features more functions than any other wine fridge and cabinet in this price range.
You can easily store both red and white wine, all thanks to its dual compressor zoner, which lets you adjust the temperature between 40 to 66 degrees.
Not only is it pretty easy to set up this cabinet, but all you need to do is also just slide under the kitchen counter. This is a freestanding wine cooler with five wooden shelves, triple tempered glass for UV protection and an LED display.
Whynter- 164Bottle
Do you have an ever-growing wine collection? Do not worry; we have just the right wine cooler for you. Whynter wine fridge cabinet can hold upto 164 bottles.
It is divided into two zones, one with 78 bottle capacity and one with 86 bottle capacity. The compressor is super powerful, with temperature ranges between 40 to 65 degrees which are perfect for all your white, red and sparkling wine.
It features 15 removable wooden shelves and a wire display shelf that can hold upto six bottles safely. This is a freestanding built-in fridge and a perfect buy if you are in the mood for a little splurge.
LANBO- 287 Bottle
This is a great wine cooler refrigeration for some serious wine collectors. It comes with a capacity of 287 wine bottles, which is excessive if you do not own any bottles.
If you are looking for a cooler cum wine cellar, then this one is a great pick. It comes with dual-zone temperature control ranging between 41 to 64 degrees F. this fridge also has tempered glass with UV rays protection which prevents it from interfering with Vino quality.
Buyer's Guide
Choosing a wine cooler is no science; however, there are a few important points to consider when you are buying a wine fridge for you and your house. Below we have mentioned three important points that you should carefully look into while adding your favourite wine cooler to your cart.
Size
You need to consider the amount of space you have at your place for keeping the wine refrigerator. Also, you need to consider the number of wine bottle capacity the cooler has vs the number of bottles you want to store.
Most wine cooler refrigerators can hold upto 50 bottles in standard size. If you want to store more than that, you should invest in a full-size fridge.
Temperature zones
Wine fridges are designed with either single or dual temperature zones. A single temperature zone wine fridge can be fixed at only one temperature, meaning you cannot store both your cabinets and chardonnays.
If you can spend a little extra, get a dual temperament zone fridge that lets you set two different temperatures in the same unit. This way, you can store both your white and red wine without sacrificing any.
In-Unit or Standalone
Some wine cooler cabinets are made to be fixed under a countertop like a dishwasher. If you are not ready to give up your counter space, buy a freestanding wine fridge instead. A standalone cabinet can be placed anywhere close to an electrical outlet.
Are you a wine enthusiast too? Which wine cooler would you like to buy for your house? Let us know in the comments below.