When Will Bridgerton Season 2 Come Out?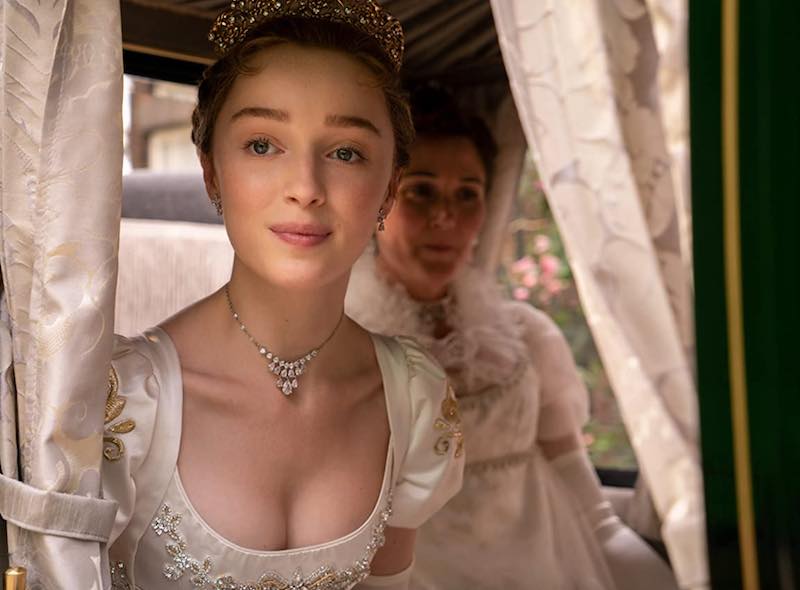 Tv without Bridgerton is like tea without sugar. Netflix is making us wait for Bridgerton season 2 till 2022 to enjoy the scrumptious.
Shonda Rhimes production, Bridgerton is a period drama adapted from Julia Quinn's The Duke & I novel and was truly a highlight of 2020.
The Bridgerton series turned into the most-watched episodic television series on Netflix.
Here is everything we know about Bridgerton season 2.
When does Bridgerton season 2 come out?
There is no news about the official Bridgerton season 2 release date from Netflix. However, the filming for season 2 has started in 2021. To track season 2, keep checking Instagram accounts of the crew, actors, and executive producers.
When you start seeing insane costumes, English country estates, and wigs, you know the game is on. Who knows we will have a Christmas Day release on Netflix for season 2? Let's hope for the return of the show soon.
As per our sources, there will be a total of four seasons and a prequel for the Bridgerton series.
FOUR SEASONS AND A PREQUEL!
Production for Bridgerton season 2 is currently underway, and the show will go on for some time now. Bridgerton has also renewed season 3 and 4, and the Queen Charlotte spinoff is working.
The prequel will revolve around the origin of Queen Charlotte, and Rhimes will keep penning it. The drama will explore the young royal's ascension to the throne before the
The drama will explore the young royal's ascension to the throne before she. The spinoff will be worth the watch because the character was made specifically for the series and is not mentioned in Quinn's Books.
Bridgerton Season 2 Plot:
According to Van Dusen, Bridgerton season 2 will revolve around the love story of Anthony. If you are an observant audience, I am sure you must have got the clue in the Bridgerton season 1 finale.
After Daphne gives birth to a son with Simon, the camera pans over to the bee on the windowsill. Fans who have read the novels that bees are significant in Quinn's series focusing on Anthony.
Bridgerton Season 2 Cast:
You will get to see some new faces in season 2 of Bridgerton. Most of the season 1 cast will be returning in season 2 along with a new love interest of Anthony, Kate.
On February 15, Netflix confirmed that Simone Ashley would play the role of Kate Sharma in season 2.
The name is slightly changed as in the book. You might recognize this 25-year-old actress from another popular show on Netflix, "Sex Education." Kate is the Simon of season 2. The romance of Kate and Anthony is sexy and ridiculous fun. No wonder Quinn's readers love her character.
Some other additions to Bridgerton season 2 are Rupert Evans, who will play the family patriarch Edmund Bridgerton in flashbacks because, in the present day, he is deceased in London. Edmund is a Viscount who is described as a loving and devoted husband to Violet. He is also a patient father proud of his eldest son Anthony.
Shelley Conn will be playing Lady Mary Sharma, the stepmother of Edwina and Kate's stepmother. Calam Lynch will play Theo Sharp, who is a hardworking printer's assistant, and Rupert Young will be co-starring as Jack, a nobleman from a well heeled family as Bridgertons.
As we are waiting for the release of Bridgerton Netflix season 2, you can read books written by Quinn. Find out the happy endings of every character.