Can You Use Niacinamide With Retinol ?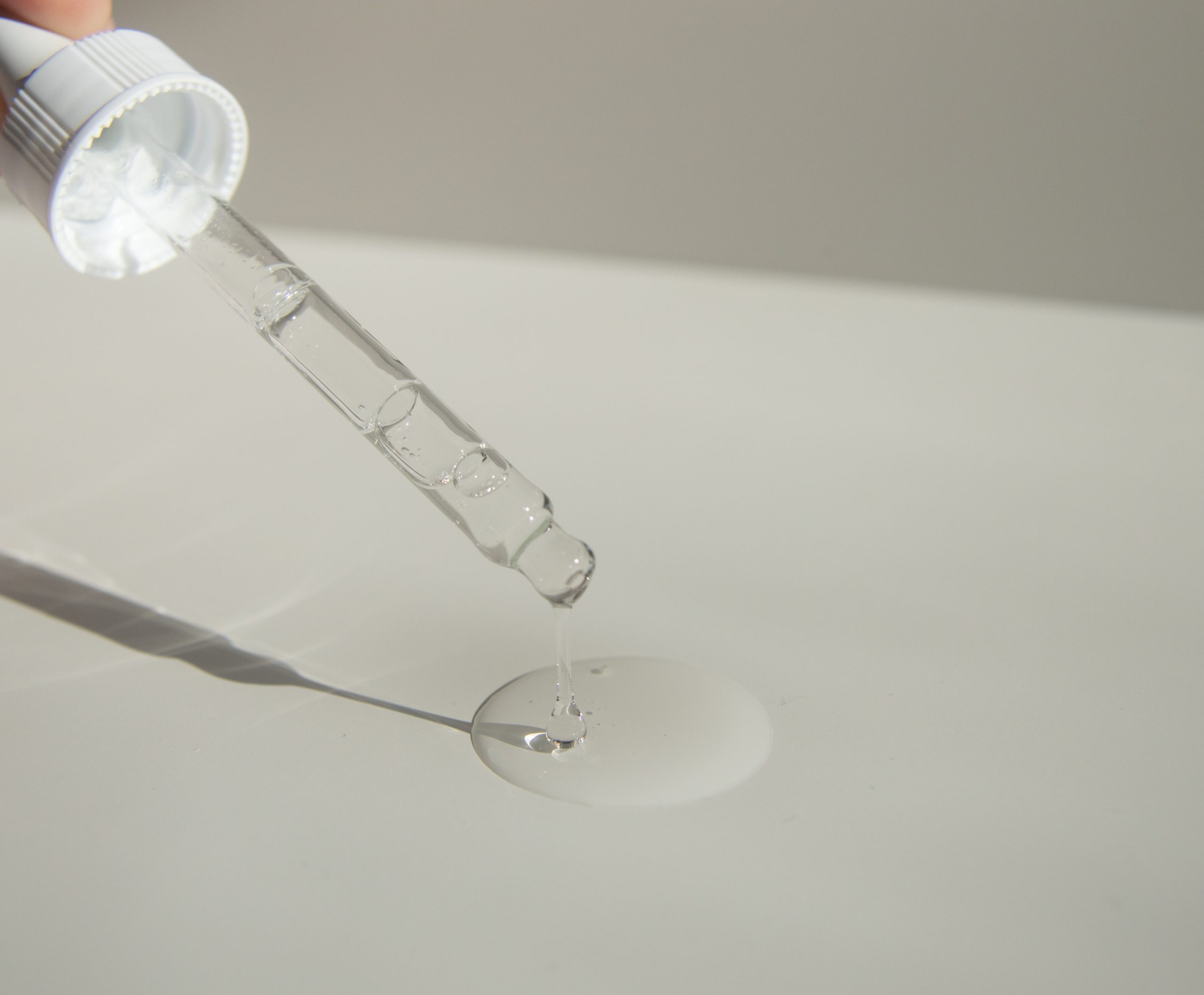 Have you been lately wondering whether can you use Niacinamide with retinol in your skincare routine? Then you will be glad to know that YES, you can!
Niacinamide and retinol offer multiple skin benefits, and when it comes to anti-aging, these benefits often overlap. Using Niacinamide and retinol together helps in creating a powerful and strong formula to target early signs of aging.
Let's take a look at the benefits of both these ingredients individually.
Benefits of Niacinamide and Retinol
Below we have mentioned some of the common benefits of both retinol and Niacinamide.
The Benefits of Retinol
Retinol is a form of Vitamin A and is known as the most potent over-the-counter actives to reduce signs of aging like dullness, wrinkles, fine lines, uneven skin tone, and hyperpigmentation. This is possible because of its ability to stimulate collagen synthesis and increase cell turnover.
Retinol also helps in skin brightening and even out skin texture. It can reduce acne as it unclogs the pores and contains anti-inflammatory properties.
With so many amazing benefits, retinol also comes with some drawbacks. Given that retinol is a strong action, it can irritate some skin types and cause redness or dryness if you do not have built the tolerance.
Yes, over-the-counter retinol will be less potent. You can also use the new encapsulated delivery system as it will minimize the drawbacks of retinol. If this is your first time using retinol, start slow and give your skin some time to get familiar with the products. Also, remember to keep your skin hydrated with ingredients like ceramides and hyaluronic acid.
It is extremely important to use a broad spectrum SPF of 30+ when you use retinoids or retinoids as it makes your skin sensitive to the sun.
The Benefits of Niacinamide
Niacinamide is a vitamin B3 form and is also potent multi-benefit skincare active in the market. It is abundant with antioxidant properties and offers plenty of benefits to reduce skin aging signs.
Niacinamide helps to soothe dry skin and improve spiderman barrier function by reducing transepidermal water loss. This happens because Niacinamide increases ceramide production in the skin and also boosts cell turnover. Niacinamide also helps in reducing hyperpigmentation, wrinkles, fine lines, sallowness, and blotchiness.
The antioxidant properties in the Niacinamide protect the skin from harmful UV rays. Niacinamide protects skin from free skin radicals, which cause signs of aging like wrinkles, fine lines, and hyperpigmentation.
Niacinamide works as an anti-inflammatory ingredient that soothes the skin. It is known to be effective in treating melasma as it keeps pigmentation and inflammation at bay.
If you have acne-prone skin, Niacinamide is a great ingredient to add to your skin as it regulates sebum production, and in turn, there will be fewer breakouts and acne.
Benefits of Niacinamide and Retinol Combined Together
When you use Niacinamide and retinol together, it increases the skin's ability to protect harmful agents. Niacinamide also helps in reducing the irritation caused by retinol on the skin.
A study found that using tretinoin, a form of vitamin A is more potent than retinol. Using a moisturizer containing panthenol, Niacinamide, and tocopheryl acetate before and after using the tretinoin usage. It helps in improving tolerability, function, and treatment.
Also, another study showed that treating photodamage with retinol yields better tolerability when used along with moisturizing activities like Niacinamide.
The pH balance of retinol is 5.5-6.0, and Niacinamide has a pH balance of 6.0.
Niacinamide and retinol are actives that work synergistically and do not cancel out each other's benefits.
Retinol and Niacinamide: A Double Whammy for Acne
As noted before, retinoids and retinol help to reduce acne by unclogging pores, decreasing inflammation, and increasing cell turnover. Niacinamide is beneficial in treating acne-prone skin by lowering sebum production levels and rates and reducing the appearance of pores.
When retinol and Niacinamide are used together, they boost skin cell turnover, unclog pores and reduce acne scars and hyperpigmentation. Both these active ingredients have anti-inflammatory properties which soothe skin redness caused by acne scars or breakouts.
When to Use Niacinamide with Retinol?
You can use Niacinamide a few weeks before starting with your retinol regimen to strengthen the skin barrier and prepare it for retinoid usage. Always use Niacinamide and retinol in your PM routine as retinol increases sensitivity to the sun.
Even if you are applying the products in your PM skincare routine, do not forget to use a broad spectrum SPF during the day.
Right Order to Use Retinol and Niacinamide
If you are wondering what the right order to use when it comes to niacinamide and retinol products is, it all depends on the kind of product you are using.
If you have niacinamide serum and a retinol-based moisturizer, then first use the serum as it has a thin consistency and is supposed to be used before moisturizers.
If both retinol and Niacinamide are in serum form, then you can first apply the niacinamide serum to minimize any possible redness and irritation caused by retinol.
If you plan to use a hyaluronic-based serum to replenish moisture, apply it first to give your skin much needed moisture boost, and then you can use Niacinamide with retinol.
Best Niacinamide and Retinol Products in the Market
Paula's Choice 10% Niacinamide Booster
This is the best Nicanimaide booster containing 10% niacinamide and replenishing active ingredients to protect, brighten, hydrate, and calm down the skin. Paula's ChoiceNiacinamide Booster works perfectly on rough and uneven skin texture, dryness, and redness to give a more radiant complexion.
This best niacinamide serum also contains vitamin C, ascorbyl glucoside, and brightening and antioxidant benefits. Sodium hyaluronate helps in hydration, while beta-glucan, epigallocatechin, ubiquinone, genistein, and carnosine helps in antioxidant protection.
This serum is lightweight and can be easily layered under other skincare products in your regimen. You can apply it under your retinol moisturizer or serum without any piling or interfering.
This lightweight formula is easy to mix with other serum or moisturizers to add soothing and brightening effects. If you add it into the moisturizer and use it along with retinol serum, apply the serum first and then use moisturizer.
The Ordinary 0.2% Retinol in Squalane
The Ordinary Retinol Squalane serum contains 0.2% retinol is a waterfree solution that helps in minimizing the appearance of aging, including photodamage and fine lines.
However, when using thai retinol squalene, be cautious as it can cause irritation, peeling, and redness until your skin has built up enough tolerance for retinol usage. To avoid any chances for irritation, use The Ordinary's Granactive Retinoids, which can cause little to no irritation and can also be used with Niacinamide for anti-aging benefits.
Note- this retinol squalene has a slight oil-based texture. If you are going to use water-based niacinamide serum, then first use Niacinamide and then follow up with the best retinol squalene serum.
Niacinamide and Retinol All-In-One Products
SkinMedica Age Defense Retinol Complex .25
If you do not wish to use two different products but would like one single serum with the goodness of both, then you must check out SkinMedica Age Defense Retinol Complex. This helps to improve skin texture, tone, and resiliency with the help of actives like retinol, Niacinamide, squalene, vitamin E. ceramide, and plant extracts.
Niacinamide and retinol together boost cell turnovers and reduce signs of aging like coarse wrinkles and fine lines while brightening the skin and minimizing dullness. This serum uses PhytoShield Complex, which is an antioxidant complex to improve skin texture and minimize irritation.
La Roche-Posay Retinol Face Serum with Vitamin B3
If you are looking for an affordable duo, then La Roche has just that for you. This Retinol and Vitamin B3 serum helps to create a supercharged face and neck serum. This is one of the best budget niacinamide and retinol serum out there. It has anti-wrinkle properties, which smoothens, hydrates, and resurfaces the skin.
Retinol reduces the appearance of wrinkles and fine lines while reducing premature sun damage. Both release gradual and pure retinol to maximize tolerability and effectiveness.
Niacinamide buffers any potential irritation caused by retinol. It also helps in soothing, brightening the skin, and improving hyperpigmentation. Sodium hyaluronate keeps your skin hydrated and plump.
La Roche Posay is a lightweight serum suitable for sensitive skin and used around the eyes. However, remember that it contains fragrance but is non-comedogenic, paraben, and oil-free.
Conclusion
You can definitely use Niacinamide and retinol together. These offer multiple skin benefits on their own, and together they become eleven more effective.