Best Coloring Books For Kids Of All Ages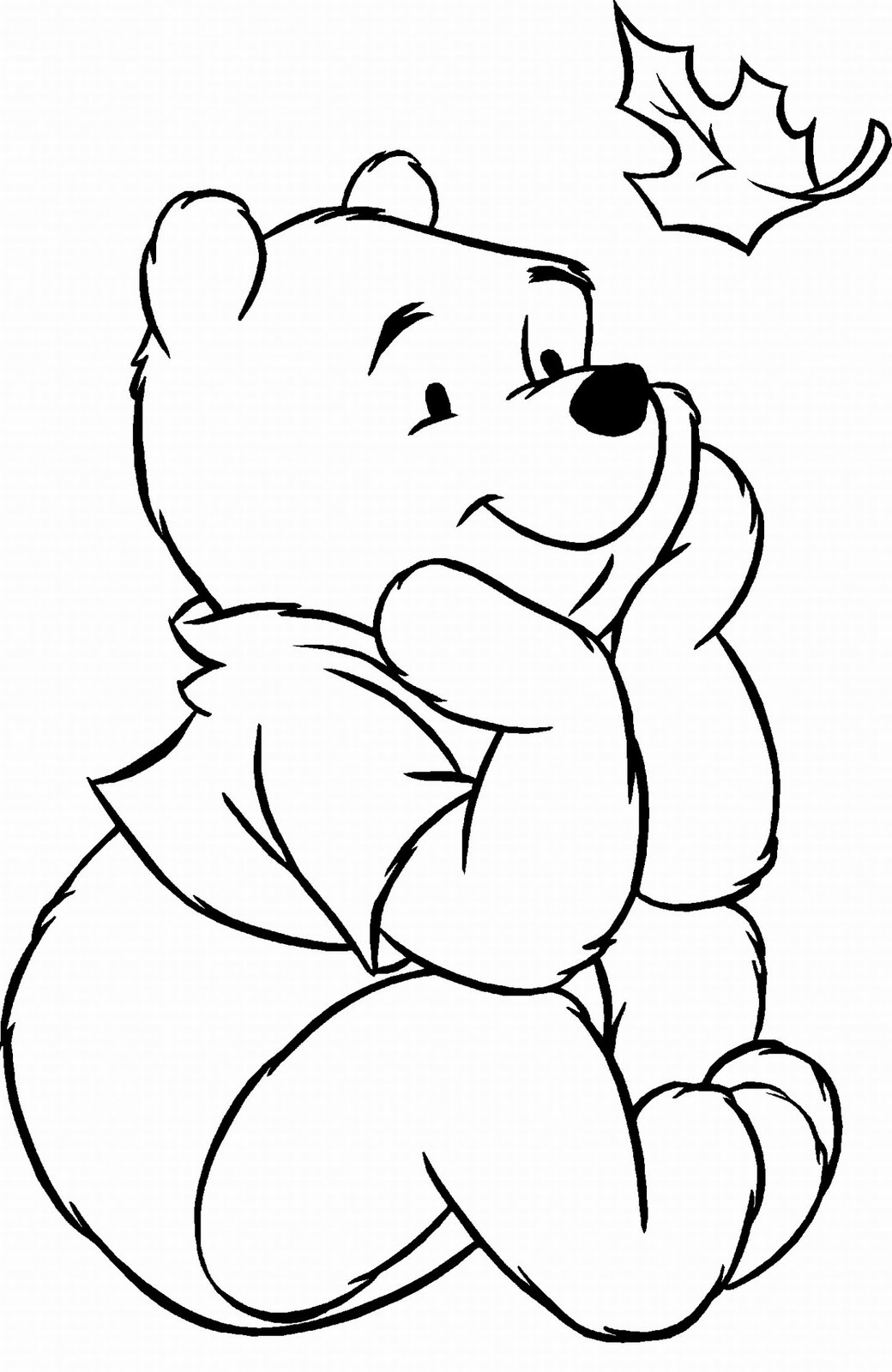 Coloring is a perfect way to pass the time and learn something creative for the kids. The good thing is that you can easily make your kids learn this amazing skill as there are numerous coloring books for kids which you can get. 
There are numerous kids' books which you can get for them but getting a coloring book can be the best thing. This is because they will make them learn a skill, have fun, and entertainment altogether. For an additional touch of entertainment, you can also get coloring books with a storyline. There are books with stories that need kids to color the characters.
Thus, if you want to develop your kids' coloring and imaginative skills while having fun, getting coloring books for kids can be the best thing to do. To help you with a selection of the best available options, we have selected some kids' books for you.
Best Coloring Books For Kids
After going through a number of coloring books, we have selected some of the best kids' books for you. These are:
Melissa & Doug Water Wow!
Do you want something for your toddler? If yes, then getting this book for them can be the best option as the coloring isn't something that triggers relaxation. You are lucky if they even know which end of the coloring pen writes. When your kids figure out what they have in their hand, look out – the coloring will become an activity that is not just limited to the paper.
Chairs, walls, and everything they can get their hands on is a fair game. This is where one of the most amazing coloring books for kids comes into play. Each of its pages bound with spiral includes reusable pages that you can use up to four times. It also comes with a water pen which is refillable. All you need to do is simply fill the water pen and let your toddler get imaginative. The good thing that makes this book one of the best kids' books is that when the pages get wet, an image appears, which is colorful and fun.
What's even better is when the pages dry up, the image disappears; this makes it ready for use once again. An even better thing is that you don't need to go searching for this book as it is one of the popular kids' books online and you can easily order it.
Crayola Color Wonder Mess Free Coloring Kit
Sometimes toddlers also want to hang their works like their older siblings on the fridge. This is where you need a way to allow them to do so without wearing more markers compared to the page.
The Crayola color wonder mess-free coloring kit is the best way you can do this for them. What's amazing about this coloring kit is that the colors only show on a special paper that comes with the kit. This makes sure that even when your kid goes crazy coloring, the colors want to ruin your walls. The makers in the kit also come labeled with the names of the colors they have; this makes sure that the kid learns the names along with fun.
One of the very best things about these kids' books is that the markers never dry out. So you can enjoy coloring without being on a continuous watch for the caps. All this makes it one of the best coloring books for kids.
Salmon Sally 123 things BIG & Jumbo Coloring Book
Like the name suggests, this book has 123 pages of coloring and entertainment for your kids. This also makes it one of the best reading books for kids, which you can get as with every image, it illustrates a story.
The book is best for kids of age two to four as it includes large images of fruits, animals, nature, vegetables, and more. Other than this, with every image, it offers a small story, thus making it a great option. The good thing is that the book's large images make it easy for kids to color within the lines. Thus, it is helpful as kids don't like many details while still developing the muscles in their hands. 
The large images also help make them draw in small spaces, as at this age, drawing in small spaces is not something that kids do great with. The even great thing is that it is also one of the best free online books for kids through which you can go before purchasing.
Little Bee Books My First Big Book Of Coloring
This book is covered with 200 pages of thick black chunky line images for coloring. Other than this, its various other features make it one of the best coloring books for kids, which they must have on their craft tables.
The thick lines of this book make it easier for the kids to stay within the lines while making the images in the book more realistic and simplistic. This makes it a perfect combination for kids who are just starting out and trying their fine motor muscles and skills. The good quality and bright white thick paper mean that our little ones can use their loved markers and crayons for coloring the double-side images of the book. They can do it as long as their heart wants, as the paper quality makes it sure that no colors bleed through.
One pro tip for you when you get these kids' books is to break the spine as it is too large. This will help your kids color easily without wrestling with the book and pages. The book's actual images, along with phrases and words, also make it a great option for kids reading books. It will help them learn new words and phrases while having fun with the colors. Yes, it means you can make dinner or flip laundry without the company.
Melisssa & Doug Dot-To-Dot coloring Pad
Do you want something for your kids of age three or above? If yes, then getting the Melissa & Doug Dot-To-Dot coloring pad can be a solution for you. It is a coloring book in combination with being an activity book. These years are formative years for kids, and learning numbers and letters is engaging and fun for the kids. The good thing is that it can be the best homeschooling activity you can choose for your kids.
Each of the pages is partially colored, including connecting the dots using numbers or alphabet letters up to 50 while seeking and finding the activity. Once the kids finish connecting the dots while learning, they will have an animal image in front of them to color. The images that form on connecting the dots show wild animals in their wild habitats, which provides a bit of science education and fun.
Other than all these unique features of this coloring book for kids, the little hands may also benefit from the unique shaped crayons. The crayons are triangular in shape and won't roll away from the little hands of your little loved one. This makes it easier for them to hold on to the crayons when coloring. All this makes it one of the best kids' books that you can get. What's even good is that you don't need to go on a searching spree for it as it is easily available as kids' books online.
Hopscotch Girls Coloring Book I Am Confident, Brave & Beautiful
This book is a bundle of motivation and encouragement combined together on 22+ pages. It will encourage your little ones while they get creative and have fun. The good thing about this book is that type coloring images in it include an array of options. Your little one can go for images from nature, science scenes, gardening, swimming, animals, math equations, astronauts, and much more.
The additional thing which this book offers is that it also has sayings along with the images; this makes it a great kids reading books. In short, it is one of the best things to get for your kids as it will provide them with something motivational and entertaining at the same time.
Space Coloring Book By Blue Wave Press For Kids
Want your kids to learn about space? Or does your kid aspire to be an astronaut someday? If yes, then getting this space coloring book from the Blue wave press can be the best option for you. 
This book's reason to be on the list of best coloring books for kids is that it offers a lot within a single book. It includes drawings of full pages which incorporate astronauts, planets, aliens, spaceships, and more. In addition to this, the paper of the book is also of good quality, which means the coloring becomes easy and fun.
Klutz Coloring Cute Toy
Klutz books have been in the market for over a period of more than 45 years, and this is something which we all remember to have as a child. If we describe the books in short, we can say, "crystal clear set of instructions, high-quality material, along with a healthy dose of fun each of these kits develop creative confidence while motivating the learning for the kids." The good thing is that the Klutz coloring cute toy is not much different from others.
One of the favorite things which you will also surely like in this tool is the coloring tips it comes with. One thing to know is that this book is best suited for kids age five to eight years. The kids of this age group know how they do the coloring, but the tips in this book will make them think about their paper and pencil choices. Yes, we agree that this book is meant to be a relaxing activity, but good designing tips are hard to come by. Don't you agree?
Another reason for this book to be the best coloring books for kids is that it includes perforated pages. This makes it easy for the kids to tear out the pages and hang their creations wherever they like. In addition to this, it also includes postcard-style prints, which will let your little ones send snail mails to their friends. In short, the design of this book is perfect for keeping your kids entertained for a long time, and it is cute.
Mudpuppy Coloring Roll
Kids love saving their hard work, and this is the reason why we have included the mudpuppy coloring roll on the list of best kids' books. This roll features 10 feet of images on a continuous roll which shows various animals from around the world. The roll allows the kids to create and saving their work while doing it. This roll is also easy enough, which allows the kids to go for the coloring of a section in a day and roll it back when they are done for that day.
The good thing is that you can easily get this roll as the kids' books online on Amazon. It comes with six crayons in the box which means that as soon as the amazon delivery truck appears, you can open the box and begin. This roll is also a great option if you want to get creative as you can also use it at a birthday party. All you need to do is put the roll on the table let the kids color it according to their wish.
What's even amazing is that once your kids complete the coloring in the roll, you get a 10 feet mural which you can hang on the wall. What can be more amazing than that?
Mindware Color By Number MMystery Mosaics Set
Need something that keeps the kids busy for hours? The mindware mystery mosaics book set can be the solution to do it. This is one of the best coloring books for kids, which they can do along with their friends on facetime. The book can be a series for increasing cooperative play among the kids. Good thing! These kids won't even realize that they are working on a high level of cognitive skill. 
The mindware set includes a set of two books along with a box of 36 pencil colors that coordinate with the instructions on each page. Each of the pages in the book includes color, which has a number of images. When you color, the image gets revealed in a very cool and artistic-looking piece of art. What's even great is that the coloring in these kids' books is not just an exercise, but it engages the mind through mysteries and puzzles.
Honestly, these books are so much fun that it will not be a surprise if you keep one book for yourself while the kids enjoy themselves with the other. It's just hard to just watch!
3D Coloring Puzzle Set From DDMY
Want something for your kids that gives them a break from technology? The DDMY coloring set for kids can be the perfect solution for you. This 3D coloring set will keep your teens busy all day with its entertaining and intriguing design. The set includes six puzzles in it and comes with 24 bright color markers with all the coloring benefits included in it. In addition to this, it is also a great puzzle for kids. 
The set includes two-phase activities for kids, in which the first part is coloring and the second part is designing. Intricately designing in detail creates a stress-free relaxation for the kids, which they especially love about the coloring. Once they are done with the first part of the coloring, they can move on to the next part of assembling. This model building will teach the kids organization and patience as our kids figure out the puzzle and know where the next piece will fit.
The ending result of this puzzle will be a unique and eye-catching piece of art that you can display in your home any place you like.
These are some of the best coloring books for kids which you can get for your kids of all ages. The good thing about these books is that most of them are available online for ordering, so you don't need to go on a searching spree for them. In addition to these, the books will also act as educational books for your kids. They will make them learn new skills along with developing skills like patience, organization, and cognition in them. 
Final Words
There are numerous options when it comes to getting the best coloring books for kids. But we know not everything is what they promise and thus, selecting the best of the best is what we want for our kids.
Once you get the perfect book for your kid, they will surely live these books. Another reason for getting them is that coloring books can be a great option for developing cognitive and other skills in kids.