CopyCat Restaurant Recipes You Can Relish At Home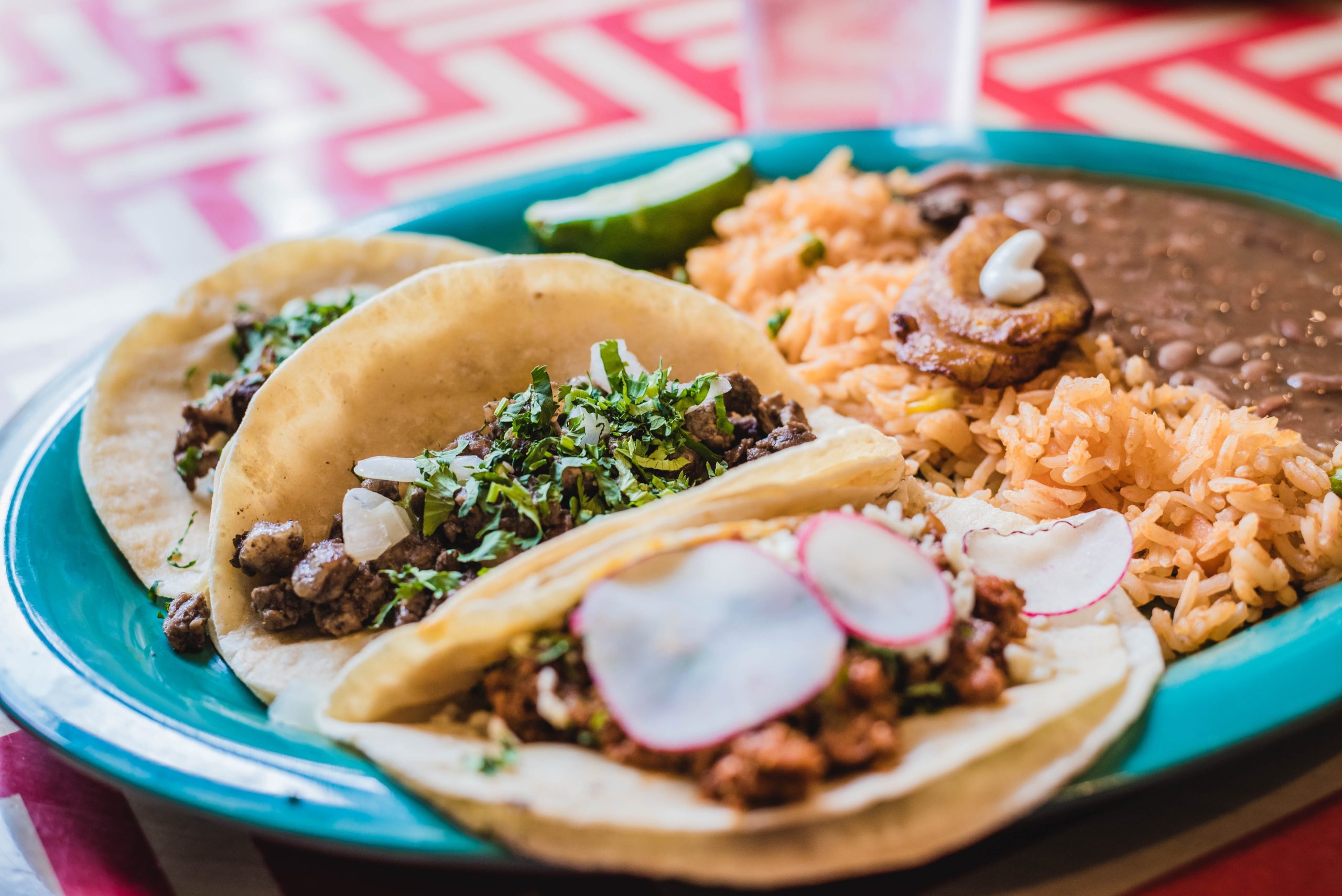 Are you looking for copycat restaurant recipes? If yes, then you have come to the right place.
We all love going out to eat at our favorite places, but we also love making our favorite copycat recipes at home. Adding a little twist to famous copycat restaurant recipes is always fun.
No matter how healthy we have been eating, craving Doritos, donuts, a taco can hit hard sometimes. Given the current pandemic situation, going to a restaurant may not be the right option every time.
With this copycat recipe book, you no longer need to wait in lines to get your soul food.
Here are some of the favorite copykat recipes to try at home now.
Copycat Recipes To Try At Home:
Here is a list of some famous copycat recipes with a twist that you will like even more.
Copycat IHOP Pancakes
I think there is no better place than IHOP that pumps constantly hot and stunning pancakes. Don't you agree? With a wide range of season flavors incorporated into their pancake recipes, their homemade buttermilk pancakes are absolutely delicious.
Here is a copycat recipe book for the version of IHOP pancakes.
Let's recreate these stunningly fluffy pancakes at home.
INGREDIENTS
FOR THE WHIPPED BUTTER
1/2 c. butter softened
2 tbsp. whole milk
FOR THE PANCAKES
2 c. all-purpose flour
3 1/2 tbsp. granulated sugar
1 1/2 tsp. baking powder
One 1/2 tsp. baking soda
1 tsp. kosher salt
2 c. buttermilk
two large eggs
3 tbsp. melted butter
Maple syrup, for serving
DIRECTIONS
FOR THE WHIPPED BUTTER
Take a medium bowl and whisk butter and milk together until the mixture becomes fluffy and scoopable. You can use a hand mixer or electric whisk. When done, cover the bowl with plastic wrap and keep it aside.
FOR THE PANCAKES
Preheat the oven to 200 degrees. Take a large bowl to whisk flour, sugar, baking soda, baking powder, and salt together. Now make a center hole in the flour and pour buttermilk. Add eggs and whisk everything together until combined. Now it's time to fold in melted butter and combine again. It is ok if you see clumps.
Take a large non-stick skillet and preheat over a low-medium flame for 2-3 minutes. Now with the help of a measuring cup, pour ½ batter into the center of the hot skillet. Smoothen out the batter using the bottom of the measuring cup in a uniform circle.
Let the pancake cook for 2-3 minutes or until it starts to lift off the pans and you see bubbles on the top. Now flip it over gently and cook for 2-3 minutes more.
Transfer the pancake to a baking sheet and keep it in the oven to stay warm until it's time to serve.
Repeat the same steps with the remaining batter to make more pancakes.
Keep the pancakes on a serving plate and put a scoop of whipped butter along with a drizzle of maple syrup. Serve!
Read More- Healthy Breakfast Smoothie Recipes for Weight Loss
Crunchwrap Supreme
Another favorite among famous copycat restaurant recipes has all the main ingredients of the iconic and most loved Taco Bell offering- ground beef, lettuce, sour cream, nacho cheese, and so on, everything you can think of.
INGREDIENTS
1 lb. ground beef
One tsp. chili powder
1/2 tsp. ground paprika
1/2 tsp. ground cumin
Kosher salt
Freshly ground black pepper
8 large flour tortillas
1/2 c. nacho cheese sauce
4 tostada shells
1 c. sour cream
2 c. shredded lettuce
one c. chopped tomatoes
1 c. shredded cheddar
one c. shredded Monterey Jack
1 tbsp. vegetable oil
DIRECTIONS
Take a large non-stick skillet and preheat on a medium setting. Put ground beef, spices, pepper, salt and combine them together. Cook the meat and break it with a wooden spoon until the meat is no longer pink for upto 6 minutes. Drain excess fat and wipe off the skillet clean.
Now stack 4 large flour-made tortillas and put the tostada shell in the center. Use a paring knife and trace it around shell edges to cut tortilla flour into 4 small rounds.
Direction For Crunchwraps
Add one scoop of ground beef at the center of 4 tortilla flour by leaving space around the border to fold the tortilla. Now drizzle cheese sauce all over each tortilla wrap and then keep tostada shell over cheese.
Next, spread sour cream over the shell, then top it with tomato, lettuce, and cheese. Place four small tortilla pieces on the top and fold the edges of the large tortilla tightly, focusing towards the center and creating pleats.
Now quickly invert the crunch wraps so that you keep the pleats on the bottom, so they stay together.
Take the same skillet and heat oil, and cook the tortilla for 3 minutes until it turns golden on each side.
Repeat the process with the remaining Crunchwraps.
Copycat Wendy's Chili
This is one of the best copycat restaurant recipes and the best chili recipe you will ever try. The great thing about this famous copycat recipe is that the flavors get better the longer it stays.
Let's dive right into it.
INGREDIENTS
2 tbsp. extra-virgin olive oil
1 medium onion, chopped
one medium green bell pepper, chopped
2 stalks celery, chopped
1 tbsp. tomato paste
one 1/2 lb. ground beef
3 tbsp. chili powder
2 tsp. ground cumin
1 tsp. garlic powder
Kosher salt
Freshly ground black pepper
1 (28-oz.) can crushed tomatoes
one (15-oz.) can kidney beans, with liquid
1 (15-oz.) can pinto beans, with liquid
Shredded cheddar, for serving
Green onions, sliced, for serving
DIRECTIONS
Take a large size pot to heat oil over medium heat. When the oil is warm enough add, pepper, onions, celery and cook for 5 minutes until everything is softened.
Add fresh tomato paste and keep constantly stirring for about 2 minutes or until the colors start to turn a little darker. Now add ground beef and cook for 6 minutes. Keep breaking it with a wooden spoon. Drain excess fat and return it to the heat again.
Add cumin, chili powder, garlic powder, and season the dish with salt and pepper. Now put crushed tomatoes, then fill the bowl with water halfway. Keep swirling to mic everything.
Now add beans along with the liquid into the bowl and stir to combine nicely. Bring the dish to a boil and then reduce the flame to let it simmer for about 40 minutes until all the flavors are combined properly.
Do a taste test and adjust the seasonings as per your preference.
When serving, top the chili with green onions and cheddar.
Read More- Delicious Recipes Using Egg Yolk
Honey Walnut Shrimp
Honey Walnut Shrimp had to be on our copycat restaurant recipes. A classic dish from Hong Kong, Honey Walnut Shrimp, is a popular dish in America, and all thanks to Panda Express.
This dish is quite popular in most Chinese restaurants, and our version is a little on the sweeter side.
This dish is so unique, and you will keep licking your fingers even after you are finished.
INGREDIENTS
1 c. water
one c. granulated sugar
1 c. walnuts
one lb. shrimp, peeled and deveined
Kosher salt
Freshly ground black pepper
2 large eggs, beaten
1 c. cornstarch
Vegetable oil for frying
1/4 c. mayonnaise
2 tbsp. honey
2 tbsp. heavy cream
Cooked white rice for serving
Thinly sliced green onions for garnish
DIRECTIONS
Take a small-sized saucepan over medium heat and combine sugar and water. Bring the mixture to a boil. Add walnuts to the saucepan and let them boil for about two more minutes. Use a spoon to take out the walnuts and keep them aside on a baking sheet to cool.
Use a paper towel to pat dry shrimp and lightly sprinkle salt and pepper. Now put eggs in a shallow bowl and take another shallow bowl for cornstarch.
Dip the shrimps first in eggs and then in cornstarch to coat it properly.
Now put a large skillet over a medium setting and heat oil. When the oil is hot, add shrimps in small batches and fry them for 3 to 4 minutes until it is golden.
Remove the cooked shrimp with a spoon and keep them on a paper towel-lined plate.
Take a medium-sized bowl and whisk honey, mayonnaise, and heavy cream together. Toss the shrimp in Mayonnaise sauce. Serve the shrimps over cooked rice and candied walnuts. Garnish the dish with green onions.
Copycat Chicken Lettuce Wraps
Our copycat recipe book is incomplete without a delicious chicken wrap recipe. This particular copycat recipe is inspired by P.F Chang's restaurant. We have made a homemade replica with flavored ground chicken and hoisin sauce along with other ingredients.
Let's check out the recipe.
INGREDIENTS
3 tbsp. hoisin sauce
2 tbsp. low-sodium soy sauce
2 tbsp. rice wine vinegar
1 tbsp. Sriracha (optional)
1 tsp. sesame oil
1 tbsp. extra-virgin olive oil
One medium onion, diced
2 cloves garlic, minced
1 tbsp. freshly grated ginger
1 lb. ground chicken
1/2 c. canned water chestnuts, drained and sliced
2 green onions, thinly sliced
Kosher salt
Freshly ground black pepper
Large leafy lettuce (leaves separated), for serving
Cooked white rice for serving (optional)
DIRECTIONS
For the sauce:
Take a small bowl to whisk soy sauce, hoisin sauce, Sriracha, rice wine vinegar, and sesame oil.
Put a large skillet over medium heat to heat olive oil. When the oil is hot enough, add onions and cook for 5 minutes until soft and then add ginger-garlic and cook for 1 more minute, until it is fragrant.
Add ground chicken to the skillet and cook the meat until it's opaque and mostly cooked. Keep breaking the chicken using a wooden spoon. Now pour sauce and cook for 2-3 minutes more until the chicken is cooked completely and the sauce has reduced a little.
Turn off the flame and add in chestnuts and green onions. Season the fish with salt and pepper.
On the serving plate, spoon some rice and take a large scoop of chicken in the center on every lettuce leaf. Serve it hot.
Copycat Chipotle Chicken
We all love copycat restaurant recipes, and this one from our recipe book is spot on. The adobo sauce and chipotle pepper give the chicken an authentic taste that makes it a delicious and famous recipe.
INGREDIENTS
FOR THE CHICKEN
1/2 red onion, roughly chopped
2 cloves garlic
1 chipotle pepper in adobo sauce, plus 2 tbsp. sauce
3 tbsp. vegetable oil
Juice of 1 lime
1 tsp. dried oregano
1/2 tsp. ground cumin
Kosher salt
Freshly ground black pepper
1 lb. boneless skinless chicken breasts
FOR THE BOWLS
Cooked Rice
Corn
Black beans
Guacamole
Salsa
Lime wedges
DIRECTIONS
Blend garlic, onion, adobo sauce, lime juice, cumin, oregano, and chipotle pepper in a food processor until a smooth paste is formed. Season the pasta with salt pepper.
Add chicken and marinade into a resealable plastic bag and rub it on the chicken to coat the skin. Marinate the chicken in the fridge for up to 2 hours.
Rest the chicken at room temperature and then preheat again on the grill at high temperature.
Remove the chicken from the marinade sauce and discard the marinade. Now grill the chicken until it is properly cooked inside-out at 160 degrees for 8 minutes on both sides.
Serve the chicken along with cooked rice and your favorite dressing on top.
Strawberry Dressing
This is one of the most loved copykat recipes for salad dressing. In the end, you will have a lot of strawberry dressing for your salad which you can save for weeks or maybe use as a delicious dip with breadsticks.
INGREDIENTS
FOR THE DRESSING
1/2 c. strawberries, hulled and halved
3 tbsp. apple cider vinegar
1 tbsp. honey
1/3 c. extra-virgin olive oil
1/4 tsp. poppy seeds
FOR THE SALAD
8 oz. baby spinach
1 c. strawberries, hulled and sliced
1/3 c. crumbled feta
1/3 c. sliced, toasted almonds
DIRECTIONS
For dressing:
Add vinegar, strawberries, honey to a food processor and blend to make a smooth paste. Pour olive oil and blend it until it emulsifies. Now add poppy seeds to it and blend once again.
In a serving bowl, add sliced strawberries, spinach, toasted almonds, and feta. Toss the servings properly and serve them fresh.
Read more- Cozy Up In Your Warmest Cloth With These Hearty Winter Dinner Recipes
Chai Latte
We always prefer chai lattes over pumpkin spice on any day. The hot, cozy cup of tea full of steamed milk and spices can refresh the mind in just a single sip. Similar to a masala chai, a chai latte has the frothing of warm milk on top that we love. Let's check out delicious copycat restaurant recipes for Chai Latte.
INGREDIENTS
6 cardamom pods
2 cinnamon sticks
1 star anise
2 tsp. whole cloves
1 tsp. black peppercorns
1 (1″) piece fresh ginger, thinly sliced
1/3 c. packed brown sugar
4 c. water
6 black tea bags
1 tsp. pure vanilla extract
4 c. whole milk
The ground cinnamon, for garnish
Ground cardamom, for garnish
DIRECTIONS
Take a small-sized pot over medium heat and bring water, sugar, and spices to a boil. Reduce the heat and let the water simmer for 5 minutes.
Bring the mixture to boil and add vanilla, tea bags, and then remove the bowl from heat. Cover it with a lid and let it steep for 10-12 minutes. Take out the tea bags and strain tea, and you can discard the spices.
Now put a medium pot over medium flame and put milk to simmer. Turn the heat off and use an immersion blender for milk.
In every mug, pour ¾ cup chai and ½ warm milk; you can adjust the quantity as per your preference.
Top off the mug with milk foam and sprinkle some ground cardamom and cinnamon.
So which recipe are you going to try first? Leave your answers in the comment below.