Covaxin vs Covishield Which Is Better?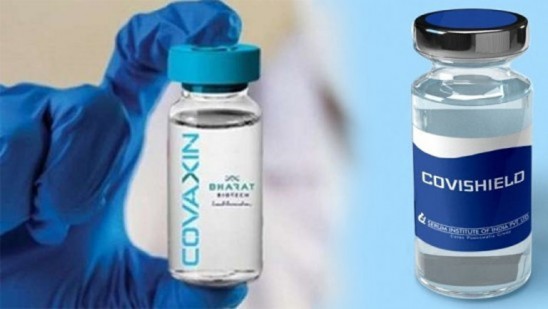 The second wave of covid-19 is more devastating than the first wave. India has so far distributed more than 150 million doses of Covaxin and Covishield. So the question is, Covaxin vs. Covishield, which is better? Covishield was made by the Serum Institute of India (SII), and Covaxin was made by Bharat Biotech. So in this article, we will share the Covaxin and Covishield price, Covaxin and Covishield side effects, Covaxin and Covidshield efficiency.
Covaxin And Covishield Efficiency
So Covaxin vs Covishield which Is Better? If we talk about Covishield, then Covishield had gone through International Clinical trials of the Oxford-AstraZeneca vaccine and showed that when people were vaccinated with the half dose and after that full dose. The result has shown the effect of 90%; however, there was not sufficient data to approve the full dose or half dose idea.
Moreover, unpublished data shows that giving a longer pause between the first dose and second dose increases the effectiveness of the vaccine.
Covaxin is not an active vaccine, and this vaccine is made up of dead coronaviruses, so it is safe to be injected into the body. So how effective is it? This vaccine has an effective rate of 81% data has shown from the phase 3 trials. India's regulators have given the vaccine emergency approval in January 2021. Though the 3rd phase of the trial was still underway, so many questions were raised by experts.
Covishied
This vaccine was manufactured by Oxford AstraZeneca SII. Covishield is made from the weakened version of the common cold flu from chimpanzees. This vaccine has been modified to look more like covid 19. When the Covishield is injected into the patient, it helps the immune system to make new antibodies and primes it to attack any covid infection.
The vaccine is administered in two doses, given between 28 to 45 days. Covishield is stored at the temperature of 2C to 8C.
Covaxin
It is an inactivated vaccine made up of killed coronavirus and making it safe for humans. Covaxin is manufactured by Bharat Biotech, a twenty-four years old vaccine company. This company had made a total of 16 vaccines and exported them to more than 100 countries.
When this vaccine was administered, the immune cells recognize the dead virus and helping the immune system to create new antibodies for coronavirus. The vaccine is administered in two doses, given 28 days. Covaxin is stored at the temperature of 2C to 8C and has an efficiency rate of 81%.
Covaxin And Covishield Side Effects
Covishield can be painful at the injection site, and you may have body pain, headache, fever, feeling unwell, or itching at the injection site. However, there is no clear information about the side effects. It has been said on the assumption that these side effects can happen after taking Covishield; so far, after taking Covishield, there are no serious cases that have been revealed.
After injecting Covaxin, you might feel pain at the injection site, and you may have swelling, redness at the injection site, dizziness, weakness, rashes, and likely increase heartbeat.
Other side effects in Covaxin are swelling on the throat, allergic reaction, breathing issues, nausea, vomiting, fever, malaise, body pain, and headache. However, there is no clear information, or any cases with side effects have popped up yet.
Frequently Asked Questions
Is Covishield approved in UAE?
Yes, it is approved in the UAE. The AstraZeneca Covishield administered to 80% of beneficiaries in India.
How effective is Covaxin against Delta variant?
The Union Health Minister of India said that both Covishield and Covaxin are effective against the Delta variant of coronavirus.
Is Covishield effective against the Delta variant?
This vaccine is 33-60% effective against the Delta variant of coronavirus.
When will Covaxin be approved by WHO?
Covaxin manufacturer Bharat Biotech pre-submission with World Health Organisations for the approval of Covaxin, and the meeting has been scheduled for 23 June.
Is the AstraZeneca vaccine safe?
All the world's virologists, immunologists, public health experts, and medical professionals agreed that the Covid-19 vaccines, including AstraZeneca (Covishield), have minimal risk to recommended subgroups and vital benefits.