Different Types of Wine – All About Red, White, and Sparkling Wines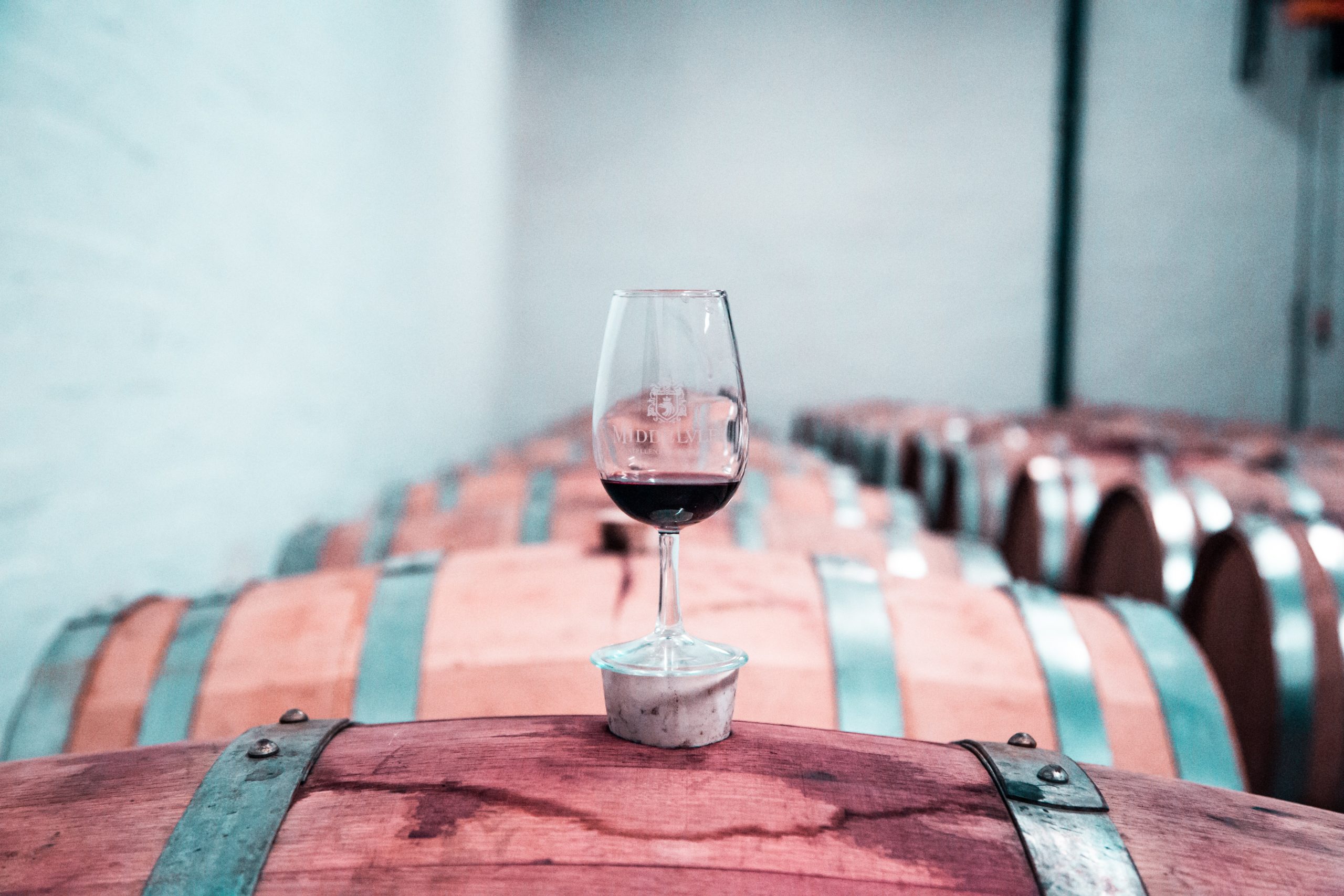 If you are new to the world of wines, the sheer volume of wine varieties on restaurant lists and store shelves can be overwhelming for you. There is a wide range of wine varieties made from thousands of grape varieties. Understanding different types of wines and their flavors can help you choose the best one according to your mood and moment.
Different Types of Wine
Let's keep it simple; wine is a popular alcoholic beverage made using the fermented juice of wine grapes. These grapes are different from the ones present in grocery stores. They are thick-skinned, sweet, small, and have many seeds. Wines can be mainly broken down into the below-mentioned few types.
Red Wines – These ones have dark fruit flavors and tennis, which makes them a perfect match for food. Oak aging plays a vital role in many red wines.
White Wines – These ones tend to be more refreshing and tart than red wines. They have aromatic notes like flowers and orchard fruits. Usually, white wines are lighter in alcohol and in the body.
Sparkling, Rose and Fortified Wines – These wines are often paired with different occasions; sparkling wines for special occasions rose in summer and fortified after a heavy meal.
Read More – Most expensive tequila
Different Types of Red Wines
Red wines are made using black-skinned grapes with colorless juice. At a winery, when grapes are pressed, the grapes skin mixes with the juice, which is called must. It creates a reddish-purple beverage. Red wines are aged in oak barrels to add aromas and flavors of sweet baking cocoas, spice, wine, and chocolate to the wine. Below mentioned are different types of red wine.
Cabernet Sauvignon
It is one of the most popular types of wine and is a precious gem of Napa Valley. A full-bodied Cabernet Sauvignon can be described as robust and rich. It is commonly aged Fresh oak, and in this one, dark fruit flavors are combined with earthly aromas and spices.
Pinot Noir
When it comes to light-to-medium-bodied wine varieties, Pinot Noir has always been popular. The grapes of this wine flourish in colder climates. The wine flavors of this one can be described as fruit-forward and smooth. It has red-fruit aromas, and most commonly of cherry, and a hint of earthiness and spices. An amazing Pinot Noir has a lingering and long finish.
Chianti
Some types of red wine, like Chianti of central Italy, are identified with one grape. However, it can also have a small percentage of other grapes finely blended in, according to the appellation rule.
Bordeaux
Many different kinds of wine are made by blending different grapes. In this regard, the most famous one is Bordeaux. This red blend is a French wine made from cabernet franc, cabernet sauvignon, merlot, and some other red wine varieties. As Bordeaux is a protected appellation, the same type of blend in Napa Valley of California can not be called Bordeaux. Instead, they are labeled as "Meritage."
Rioja
It is a famous Spanish blended wine made using Tempranillo grapes. In making this wine, tempranillo grapes are blended with mazuelo, garciano, and Garnacha, which all together add structure and body to their plush, woody, and dry wine. Rioja wines are classified on the basis of the length of time they have been aged rather than vineyard sites.
Syrah
It is highly popular among different types of red wine made using a red-wine grape, Syrah. This grape is popularly used to make a single-varietal wine. Syrah is famous across the globe for being a drinkable wine with meaty, deep, and dark fruit flavors.
Beaujolais
It is a fun and fruity type of red wine that does not act as a red fine. It has a low-tannin value. This wine offers different styles from bubblegum and banana scented Beaujolais to funky, cru Beaujolais, making it perfect for every occasion.
Primitivo
This type of red wine is exclusively made in southern Italy under the tag Primitivo. In the rest of the world, it is known as zinfandel. These wines are popular for their high alcohol content with fruity notes of black cherries and raisins.
Malbec
It is originally produced in France but has become famous in the Mendoza region in Argentina. It is a full-bodied wine with a dark, breezy fruit flavor and moderate tannins.
Read More – Most expensive liquor in the world
Different Types of White Wines
When it comes to different kinds of wine, white wines are one of the most popular ones. They are made using green-skinned grapes with colorless juice. While making white wines, the skins of the grapes are removed before fermentation. In white wines, aroma and acid structure are highly important as they lack tannins.
White wines are aged in stainless steel barrels to maintain their fresh aromatics. The taste of white wines can range from sweet to dry in style. When it comes to the most expensive wine, Château D'YQUEM, a white wine is always on the list. Below mentioned are some common types of white wine.
Chardonnay
It is the most popular and loved white wine in the world. Chardonnay is made using the green-skinned grapes that grow in almost all the major wine regions across the globe. Naturally, the chardonnay grapes are neutral and can quickly adapt to different features depending on how they mature and where they are grown.
This full-bodied wine is grown across the globe but is the most popular varietal in America. Some best types of Chardonnay include oak-aged, which has a butter mouthfeel. In these wines, crisp fruit flavors like pear and apple are combined with hints of spice and vanilla and citrus aroma.
Pinot Grigio
This one is a famous Italian white wine and can be described as dry, light, and refreshing with a touch of fruit flavors like pear or apple. The grapes used in this wine are produced from a different style of the cultivation process. These are medium-bodied wines with floral aromas and a touch of minerality.
Pinot Grigio is usually dry, crisp, and light. It is the second most popular white wine in the US after Chardonnay. It is usually light-bodied, acidic, and dry wine. However, depending on the region in which grapes are grown.
Riesling
Riesling is a popular aromatic grape that is used to make floral-fruit white wine. Some of the common characteristics of this type of wine include aromas of stone fruits, petrol, and white flowers. They are high in acidity and light in the body.
This one is a flagship of Germany and originated in the Rhine Valley of the country. It is sweet and acidic, which branched out with significant minerality and honey flavors. If you want to enjoy riesling, then pair it with Asian cuisines.
Sauvignon Blanc
It is one of the most popular white wines made of Sauvignon blanc grapes. This one is known for its fruity aroma, unique citrusy, and refreshingly high acidity. The intensity of Sauvignon blanc's flavors varies depending on where the grapes are grown, from the powerful tropical style of New Zealand to the grassy in France and Italy. It is a light, crisp, and drone wine with grassy aromas and citrus notes. This type of wine is aged in oak and provided with a hint of vanilla flavors and spice.
Sparkling Wines
Sparkling wines can be red, white, or rose in color. They are made from grape varieties using the appellation rules of the particular area where they are manufactured. Sparkle wines can be made from a blend of grapes or can also be single-varietal wines. The sugar content in different sparkling wines varies from sweet to dry. Most of the sparkling wines have a few grams of sugar to balance high levels of acidity. The most popular sparkling wines include prosecco and Champagne.
Champagne can be a blended wine or varietal wine made from a fine blend of permitted grapes. On the other hand, Prosecco is always a varietal wine made using glera grapes.
Rose Wines
Rose wines are another popular wine variety made from red grapes. However, the grape skins are removed after a short period of maceration. The skin provides pink colors to the wine but does not contribute much to the tannin. Rose wines can have flavors like cherry, raspberry, strawberry, tropical fruit, and citrus.
Fortified Wines
Fortified wines are also popular among different types of wines. They are made by adding distilled grape spirit to partially or fully fermented wine. Most of the fortified wines are sweet, but some exceptions include dry styles of sherry. Popular fortified wines include Madeira, Port, sherry, Marsala, and marvin. The alcohol content is higher in fortified wines.
Final Words
Although there are hundreds of types of wine, having knowledge of some of them can help you make a better choice. It may be overwhelming, but it is a must if you want to explore the wine world. Now that you know about different types of wine try them and tell us about your favorite one by dropping a comment.