The Best Food For Golden Retrievers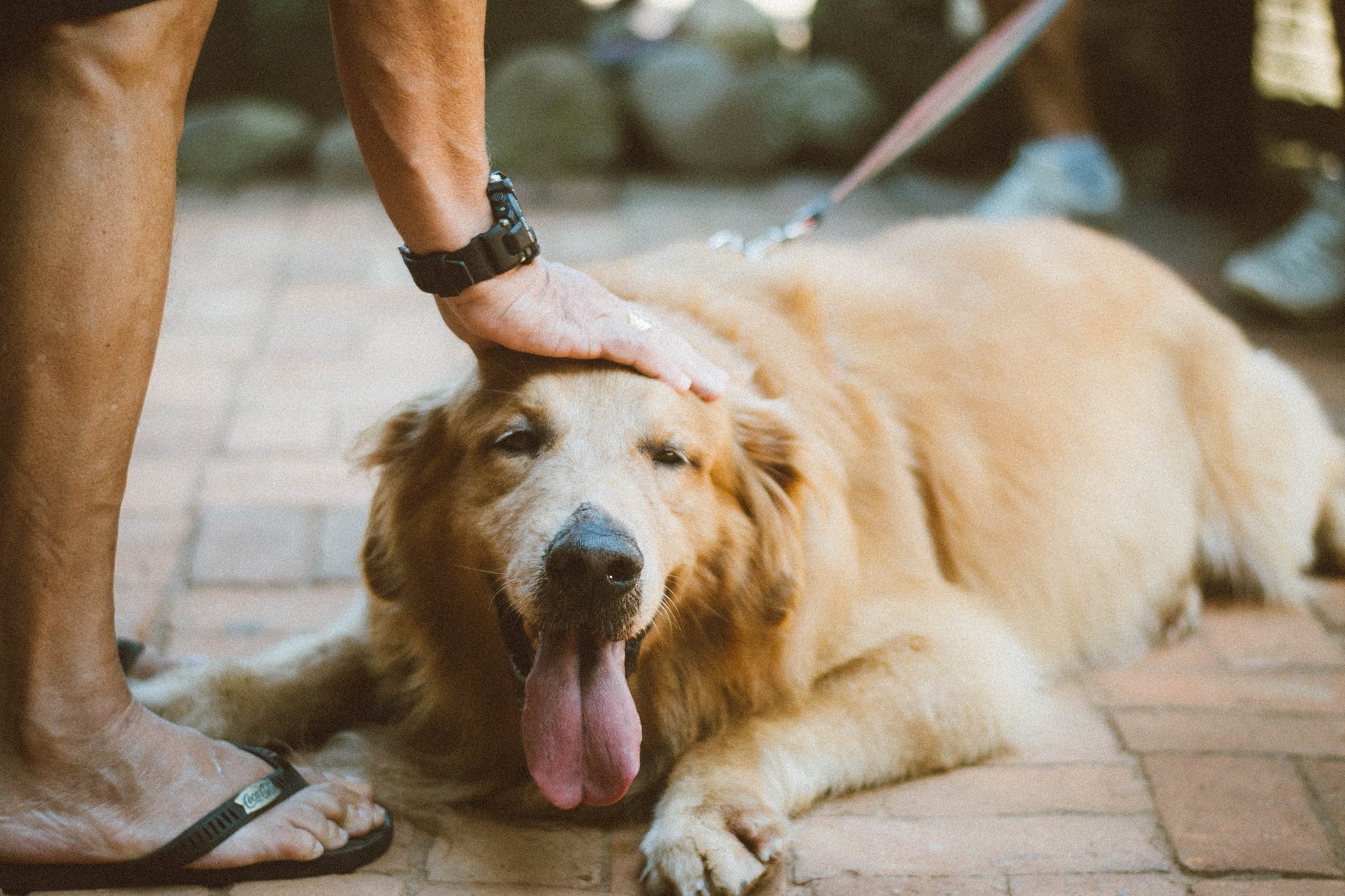 Golden retrievers are the most loyal and intelligent breed of dogs. Also, it is one of the most famous breeds of dogs in the whole country. However, What you feed your dogs plays a major role in the health and behavior of a dog, so it is very important to choose the good and best quality food for golden retrievers.
Though all dogs are prone to certain health issues, Golden Retrievers are plagued by joint genetic problems, various forms of cancer, and allergies. Choosing high-quality dog food for your Golden may also reduce his or her risk for health problems.
So it is important to choose the right option. To help, we researched hundreds of products and thousands of verified reviews to find the seven best dog foods for Golden Retrievers available now. Check the best affordable food list for golden retrievers below:
Read more- Can Dogs Eat Honey? Or Is Honey Good For Dogs?
What to look for in good food for golden retrievers:
There are some things that need to take care of before serving to your loved loyal friend:
Made from wholesome, organic ingredients with zero fillers
Contain high amount of lean protein like poultry, meat, and fish
Contain limited amount of fat and calories
A limited quantity of calcium and phosphorus with glucosamine and chondroitin
Nutritionally balanced by AAFCO nutrients profiles
Best food for golden retrievers
As we have already mentioned that the food plays an important role in the health of a dog so, for that, we have mentioned some of the best quality food for dogs in the below post so, let's read:
Royal Canin golden retriever food:
Included ingredients: brown rice, chicken, oat groats, brewers rice, and wheat
Type- grain inclusive
Good for- adult golden retrievers
This amazing dry dog food contains 23% protein, 11% fats, 5.7% fiber, and 10% moisture. However, this food is for adult golden retrievers only, not for the pups.
Also, it contains ingredients like taurine, DHA, and EPA that helps in promoting heart health. The required amount of calories and fat to maintain weight, kibble shape, which helps in encouraging chewing habit and contains high amounts of Omega 3 and 6 fatty acids that support the skin barrier.
Royal Canin maxi starter:
Included ingredients: rice, dehydrated poultry protein, animal fats, isolated protein from vegetables, and hydrolyzed animal protein.
Type- Grain-free
Good for- newborn Golden retrievers or for the pups
It is one of the best food for the fast and healthy growth of newborn golden retrievers and helps in maintaining a good diet. Royal Canin maxi starter contains kibbles rehydrate for a porridge-like consistency that is good for bitched and puppies, well designed, and supports bitch's high energy needs a the end of gestation and throughout lactation and mainly it contains good nutrients that support defenses of a puppy and improves digestive system.
Drools focus puppy premium dog food:
Ingredients included: real chicken, dried whole eggs, long-grain rice, oatmeal, and flaxseed oil.
Type- grain-free
Good for- golden retrievers puppies
This is the most healthier and natural food for golden retrievers because it does not contain chicken contained by-products, but it contains real chicken, and it contains 28% protein, 16% fats, 2.5% fiber, and 10% moisture.
The main reasons to buy this product for your golden retriever is that it does not include color or artificial flavor, is enriched in terms of protein, contains DHA, Omega 3 and 6 fatty acids, vitamin E, zinc, and biotin for healthy skin and coat, rich in antioxidants, highly soluble long-grain rice.
Pedigree puppy dry dog food
Ingredients included: meat and meat by-product, chicken by-products, vegetable oils, and milk powder.
Type-grain free
Good for- puppies
Pedigree is one of the famous and best brands for the supply of dry food to dogs. Basically, it helps in boosting the immune system and health because it includes 24% protein, 10% fat, and 5% fiber.
Also, pedigree contains Omega 6 and Zinc that helps in promoting healthy skin and coat, proteins and cereals rich in fiber, antioxidants from meat, and vitamin E helps to strengthen the immune system. It also has a kibble designed to promote dental health.
Read more- String Of Turtles- Importance, Benefits, And Care
Final words:
As we all know by reading the above post, good food is very important for golden retrievers because it directly affects the health and nature of the dogs.
So, if you are confused about what to serve in a diet to your lovely golden retriever, then do read the above post.