Best Formal Shoes Brands For Men In India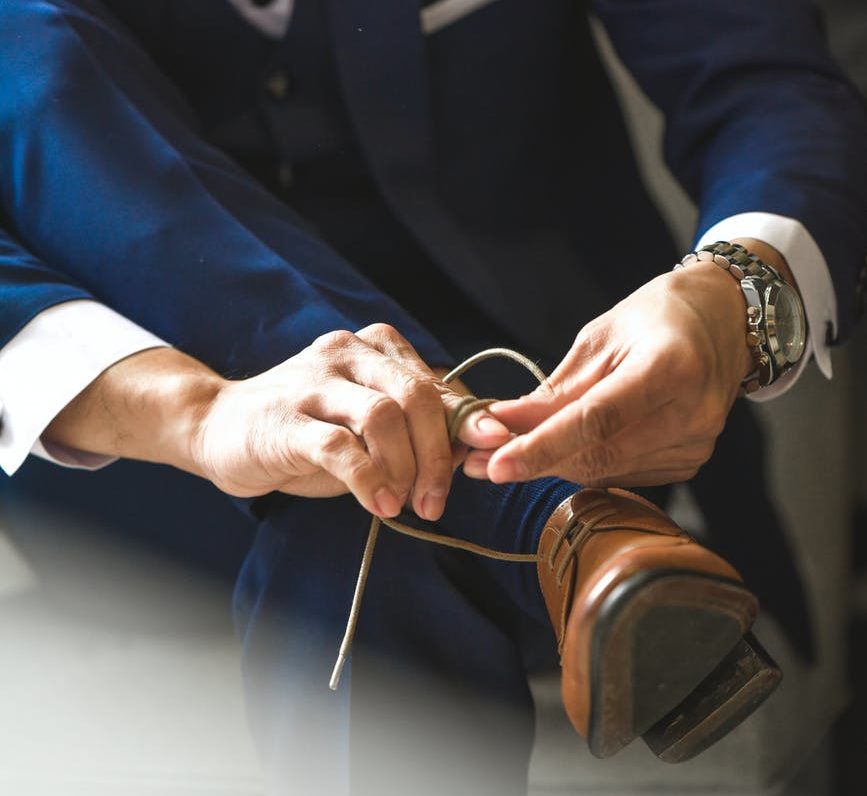 Nowadays, many people judge as per the outfit you wear and also the first impression depends on how well you are dressed especially when there is a formal event like an interview or an office meeting or party. Staring from your best hairstyle to the formal shoes you're wearing.
Not only does a person who dresses up shows a good personality, but it also defines confidence level and standard. Other than this, when a person dresses very well, they feel positive, mature, and confident about themselves.
Well dressed not only includes expensive clothes or watches, but it also includes grooming, accessories like a tie and formal shoes. A tie is not necessary to wear with formal cloth but wearing a good pair of formal shoes is a compulsory part of full formal attire.
Let's know the above points by an example, suppose you are a finance manager of a big multinational company, and you have organized an interview for the new employees that are willing to join the company. Now, there are two candidates with the same qualification and experience in the finance department. However, the first candidate is very well dressed, wearing an ironed outfit with black formal shoes, a tie and has a good hairstyle, while the second candidate is wearing a wrinkled dusty outfit, unpolished shoes, and not so well-groomed.
Whom are you going to hire? After knowing everything, you must choose the first candidate. So, here is the actual point of how dressing defines the personality and attitude of a person.
So, to help you to choose the right and classy formal shoes, we have mentioned some of the best brands for formal shoes for men. These are some of the most popular brands in India for formal shoes for men starting from 4k to 89k.
Read more- How To Clean White Shoes
Best formal shoes brands for men in India
The price and the design of the formal shoe depend upon how much a person is willing to spend, and when it comes to the cost, do not hesitate to spend a little extra money if you are able to spend.
In the following list, you will find the best formal shoes brands for men starting from 3k to 89k and will fit with your personality. So, let's have a look:
Bridlen
The bridlen is an old Indian brand for formal shoes for men and came when the world thought "dress shoes made in India ". It has dedicated an eight-week gestation period to every pair of shoes it creates.
However, It is one the most expensive brands in the list of the top shoe brands in India, but the quality justifies the cost. So, if you want to get the best formal shoes for your event, then you go with the formal shoes of bridlen.
Everything has its own pros and cons just like others the formal shoes for men of bridle also have some.
Pros:
360 degree Goodyear welted
Hand lasted
Upper calfskin
Classic
Timeless design
Durable
High stitch density
Cons:
Clarks
If you are looking for budget-friendly classic formal shoes for men, then we highly recommend "Clarks". The cost of Clarks formal shoes starts from 10k to 89k. These are the most comfortable shoes and up to shot and especially look new for a minimum of 2 years.
Also, if you want to buy the formal shoes of Clarks according to the colours, then we highly recommend the Black formal shoes for men of "Clarks". Among the top list of brands in the whole world, Clarks stands in the top 10 formal shoes brands.
Let's have a look at the pros and cons of these amazing branded formal shoes:
Pros:
Timeless, sleek design
EVA sole unit
Cons:
Very low rate of perforation
Escaro Royalé
As we have already said that formal shoes define the personality of a person so, make sure that you wear a branded formal shoe that suits your personality best. Escaro Royale is a popular brand among many countries due to its classic aesthetic look and high quality.
The formal shoes of escaro royale are a little expensive but worthy enough for those aficionados for whom only the best will do and appreciate quality and craftsmanship.
The pros and cons of escaro royale are:
Pros:
Incredible last definition
Narrow waist
High stitch density
Price
Cons:
Frequent care to remain in splendour
Pellé Santino
The label of this brand is an excellent introduction to the market for formal shoes because this brand is among the top 10 brands of formal shoes for men. Apart from the looks, the quality of the material and the shape of these shoes are also best.
Fortunately, the price of these shoes is also very less as compared to the other brands like a bridlen, Clarks, escar royale. So, you can buy them easily.
However, before buying, let's know about the pros and cons of this amazing formal shoes brand.
Pros:
Goodyear welted
Best value
Cons:
Read more- Trending Blouse Designs For Indian Weddings
Final words:
The dressing sense of a person defines a person's personality. So, we have mentioned some of the best formal shoe brands in the above post. All these brands are good and classy and especially worthy enough according to the money. The starting price of all these branded formal shoes are 3k, and the ending price is 89k.
So, what are you waiting for? Go and buy these amazing formal shoes to enhance your personality.