Free & Interactive Educational Learning Resources For Kids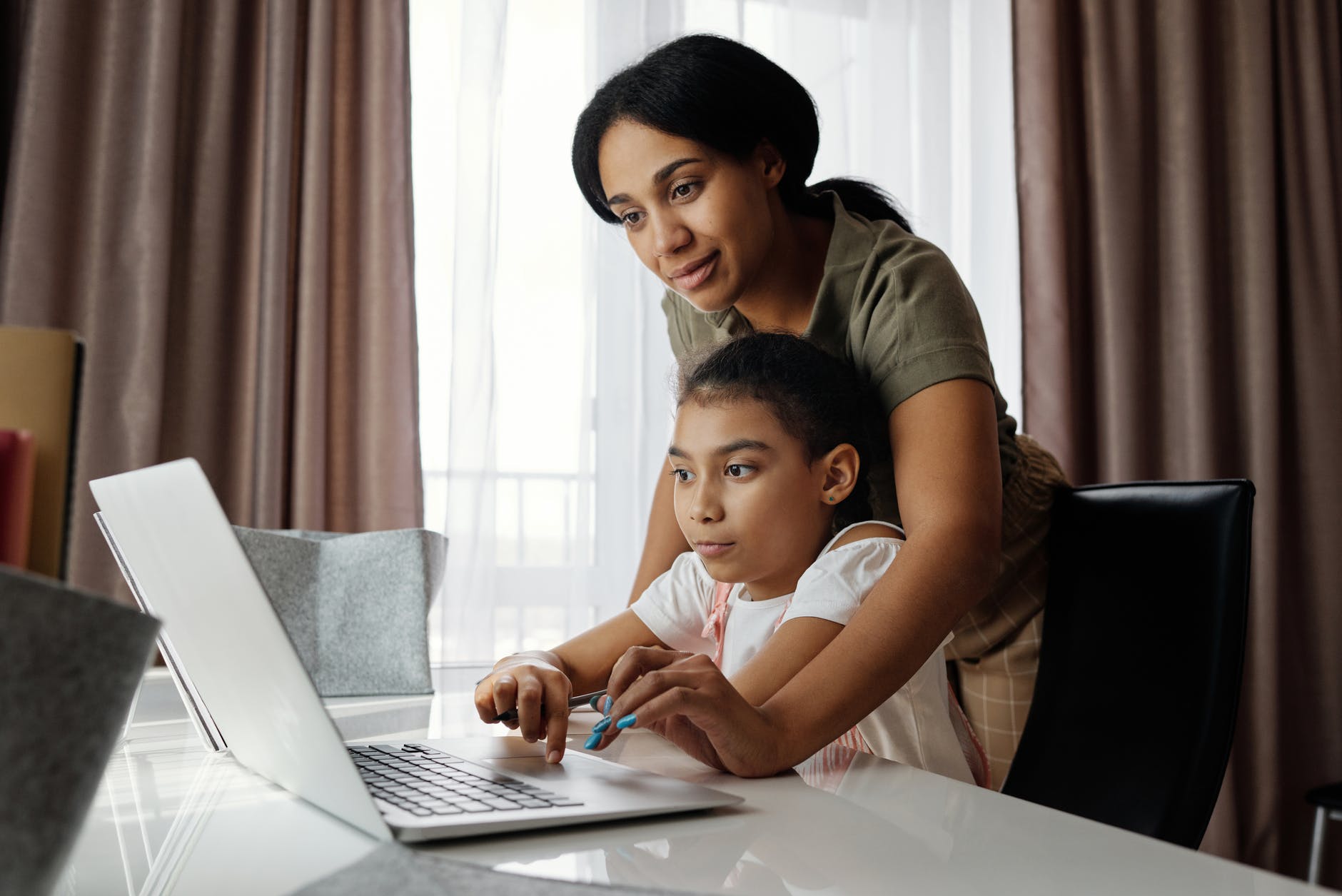 Why limit education to only books when there is so much to learn online. Nowadays, our kids must be learning smarter. Using online resources is one of the best ways to get your kids ready for college by helping them pick the right free educational websites for kids. 
But how to know which platform is the right one for your kid? There are numerous platforms, tools, and websites that promise the parents to turn their child into a Sheldon Cooper. However, it's not always true.
If you are looking for some top-notch and reliable websites to help your kids learn smartly and win the next college scholarship, then check out the list of best free educational and learning websites for kids.
List of Free Educational Websites For Kids:
Below I have mentioned some of the best learning resources for your kids. Let's check them out!
Miss Spell's Class
This is one of the best free learning websites for kids. Growing up, we all used to hate learning spellings. Instead of learning, kids end up cramming and memorizing the spells. This is the primary reason why most spell bee sites fall behind.
Miss Spell's Class has come out with a new concept of helping the kids learn words and spellings. This learning website features a simple spelling test without requiring the kids to actually spell. The kids can scroll down the list of various words and find which word is incorrectly spelled. This way, kids not only learn basic spelling but also reading comprehension skills.
Wonderopolis
Let me warn you; this learning website is addictive no matter how old you are. Learning makes no sense without a proper grading system and good learning material.
Wonderpolis is one of the best educational websites for kids and adults alike. The site will change your thinking that "Learning is an ordeal" by providing you with easy to read stories and daily "Wonders."
These wonder videos are based on the real questions that kids around the world have, including their interesting thoughts like "why do we cry?" "How do mirrors work?".
Starfall
Since 2002, Starfall has been on the list of best free educational websites, which is helping kids to become avid readers through interactive and fun exercises. You can choose the level of reading for your kiddo ("alphabets, starting to read or having fun reading") and pick categories matching their interest. Based on the categories and level, the kids can play exercises while learning pronunciation and words. The website is pretty simple, effective, and targeted to help kids cultivate good reading skills.
Funbrain
If you are looking for learning and educational websites for your kids featuring fun games, then it's time to introduce your kids to Funbrain. The website is jam-packed with comics, games, and many reading tools geared towards being useful and entertaining at the same time.
National Geographic Kids
National Geographic Channel is the fondest school memory of almost all grownups. This is the best learning source for kids. National Geographic provides relevant information and inspirational knowledge via a kid-friendly format. Nat Geo is a learning website for kids that uses tons of games, interesting puzzles, videos, and photos to make the world feel exciting and smaller.
Spatula
Yes, we agree schoolwork and academics are important; however, kids need to become independent and learn how to cook basic foods and feed themselves. The spatula is one of the best free learning sites for not only kids but also beginners to learn cooking. Cook, along with your kids, to provide them guidance.
Pottermore
There is no such thing as too many learning websites. Pottermore is another one of the free educational websites for kids featuring various games and activities, making the Harry Potter stories alive. The website provides a new online approach to learning and reading by making it fun for new generation kids.
Help My Kid Learn
This website is among the best learning resources for targeted learning, suiting every age and skill level. Help My Kid Learn is a website with a simple design and easy to understand navigation, with a large collection of topics, lessons, and exercises. This is a one-stop education site to meet all children's needs.
Make Me Genius
All the above-mentioned learning and educational websites for kids have been rooted in basic math, reading, spelling, etc. However, kids also need to learn some advanced study material they will struggle with later as they grow up, especially when it comes to maths, science, and even traffic rules. This where Make Me Genius comes into play. The website is a great platform that provides various teaching exercises ranging from powerpoints to videos, to easy to read articles and tests.
We all used to love visual field trips as a kid. It is a great way to capture the experiential and visual minds of the kids, and now you can do it from the comfort of your homes. Google Lit Trips is one of the best free learning and educational sites that take you around the famous literary characters of the virtual world. The kids will have a memorable and learning experience that will stick with them forever.
BrainPOP
Hands down, Barin Pop, is one of the most visually captivating websites on our list. This is a great website for kids who are fast learners. They have lots and lots of content filled with videos, images, and every essential subject that there is. BrainPop makes learning super fun for kids, and they also keep updating the content frequently to keep you hooked.
Scholastic
Which kid doesn't love to see their favorite cartoon characters, and what if we use these characters to educate them? This is exactly what Scholastic did. This website is scholastic kids coming live where kids can indulge in fun educational games based on Clifford the Big Red Dog, Magic School Bus, and other classic characters. 
Read More- Must Watch Netflix and Tv Shows for Kids
Pora Ora
This is a 3D virtual world which allows the kids to make their own imaginative characters and take off on an education filled adventure. The fun part is the kids won't even realize that they are studying. This website is similar to a video game, motivating the children to keep exploring the fun and interactive world of words and numbers.
ReadWriteThink
Some kids are born creators who are waiting to explore their creativity out in the form of coloring books or other crafty activities. This website is made for such kids and helps them learn the creativity of design and writing. ReadWriteThink is among the free learning and educational websites for kids that encourage the kids to design their own flyers, newspapers, and brochures with writing and image tools. This way, kids will not only learn to write but also understand the art of designing and layout skills. Who knows your kid might become a future publisher?
Magic Tree House
Similar to Potter maker, Magic Tree House is a website that features famous books in a captivating and interactive manner. Kids will enjoy playing games that will introduce new stories and cultures to them. Learning social studies and history will no longer seem boring to the kiddos.
Tagxedo
One other great learning source to help the kids learn writing as well and design skills are Tagxedo. This is a learning site that allows the kids to create and save their words on the cloud. If they need to memorize a quote or speech, they will get a chance to design a word cloud, which will help them to recall every single word. This website offers tons of options to design a unique cloud.
Memorizing multiplication tables has never been fun, no matter how catchy the music was. This is why Learn Your Tables created a unique way to help the kids learn tables easily using visuals. The website also provides tests and comes with an interactive drag system that is easy to control.
Science Bob
The best thing about Science Bob is how this website helps the kids do their science fair projects. The kids will learn how to choose good topics and use scientific methods for developing a sensible project and increase their chances of winning. The website also features fun exercises and experiments to teach kids how to think scientifically and research.
Rhymes
Rhymes is a great website for writing classes and poetry. This learning site helps the kids find new words to match even the trickiest phrases and introduces them to new creative writing dynamic. You can also find citations based on nursery rhymes to teach kids how to use the internet without getting plagiarism.
Sweet Search 
Last but not least, on our list of best educational and learning websites for kids is Sweet Search. Nowadays, everyone, including the kids, uses search engines to get information and answers to their questions. Sweet Search tackles the countless and unreliable questions by providing relevant answers to the query that are focused on education.