Best Furry Comics To Include in Your Collection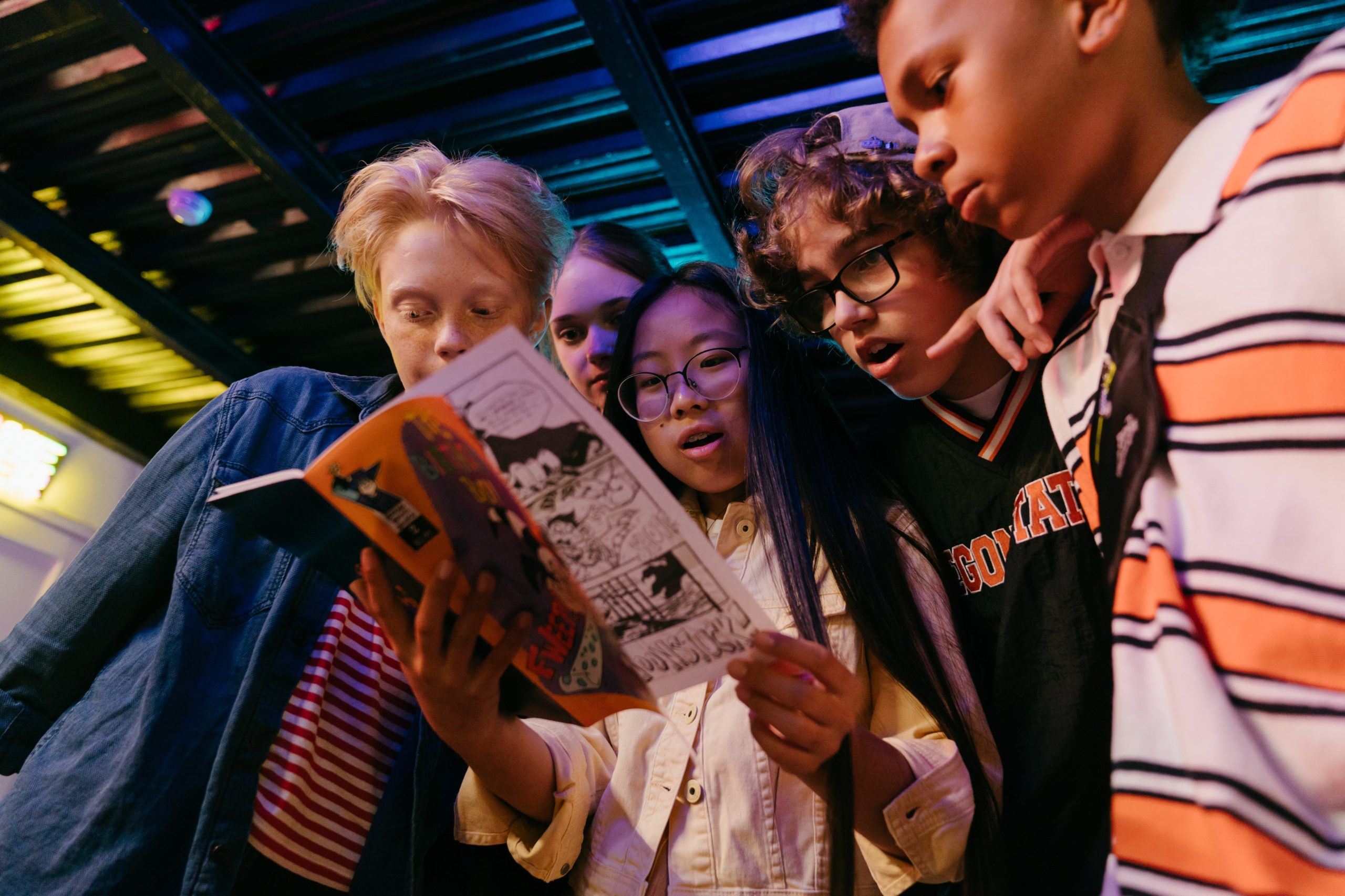 Are you a fan of Furry Comics? If yes, you have come to the right place. Here we have a list of some of the best Furry comic books that you should know about.
Before that, for people who are new to this, let's understand what Furry fandom is all about.
The Furry fandom is a subculture interested in anthropomorphic animal characters with human characteristics and personalities. For instance, animals exhibiting human-like facial expressions, speaking, wearing clothes, walking on two legs.
Best Furry Comics To Include in Your Collection
Here ate the 17 best Furry comic books, webcomics which will make a great addition to your comic book collection.
Sonic the Hedgehog
Sonic the Hedgehog is one of the most famous among all Furry Comics. Sonic started as a 20's video game, and after that, Sonic the Hedgehog has printed hundreds of comics since then.
Initially, when the first transition was made from video game to comics, it was handled by Archie Comics, but later the publishing and license was owned by the I.D.W. Publishing banner.
The Wraskles
A popular Indie comic, The Wraskles, was earlier funded by Indiegogo. Co-creator Greg Schoen wrote the comic with Co-creator Curt Spurging. The Wraskles is a great adventure comic book series of Furry comics. Pop-punk bands are the main characters who go on many adventures to Pop Punk Stardom on a quest.
Mr. Beaver
Another one of the great Furry comic books is Mr. Beaver. Mr.Beaver is a police detective and part action hero. This comic is created by Pablo Verdugo Munoz and is edited by Ben Slabak. Previously these Furry comics were published by Action Lab Entertainment.
Commander Kitty
Commander Kitty is one of the weekly Furry webcomics by Scotty Arsenault, which features the misadventures of felines in space. Commander Kitty is dormant since January 2020 may be due to Covid year.
The Eye of Ramallah
Another one of the best Furry webcomics is The Eye of Ramalach, created by freelancer and artist Avencri. This furry comic was started in 2006 and is still being published today.
This story is about Ronald, who received a journal from his father narrating the research about The Eye of Ramallah. Ramallah is an artifact his father was searching for but could not find. Thi event is followed by a series of other events which changed his boring life. For better or worse? Read the comic to find out.
Five Nights At Freddy's
This Silver Eyes Graphic Novel is the creation of Scott Cawthon, Claudia Schroder, and Kira Breed Wrisley. This is among the first graphic novels of the Freddy Series. Silver Eyes Graphic Novel was released on December 26th, 2019.
It has 192 pages and is published by Scholastic Inc. It is based on a horror story of 7th-grade kids and is recommended for kids of age twelve.
TwoKinds (Webcomic)
TwoKinds is another Furry Webcomics that started in 2003 by creator TomKishbach. Now TwoKinds Furry comic books boast more than 500 pages of webcomics content.
TwoKinds starts with the story of Trace Legacy, who is the leader of a mage organization called the Templar. He finds himself in a company owned by Fora, a strange girl with tiger-like qualities.
Trace gradually relearns and soon discovers that Flora is one of the people of his enemy race. Their friendship is soon conflicted because of racial differences, and Trace and Flora are soon stuck in a situation they could ever imagine.
Knuckles the Echidna
Knuckle is a friendly nemesis of Sonic. This red anthropomorphic echidna is the Guardian of Floating Island and the Chaos Crystal on Mobius planet. Knuckles has been a fan favorite since its debut in 1993 in Sega Genesis games-Sonic Hedgehog 3.
Since then, he was converted into an enigmatic character with batman qualities. The solo comic book of knuckles has only 32 issues in the series, but this Echidna character is still alive on I.D.W. Sonic the Hedgehog Comic book series.
Spencer and Locke
Although this is not a complete Furry comic but a fan favorite for a long time. Spencer & Locke follow Detective Locke on the investigation of a brutal murder of a high school sweetheart. Locke is forced to confront some traumatic memories, and his imaginary schoolyard friends Spencer assists and manifests Locke in solving the case.
Spencer & Locke comic book is written by David Pepose with the art of Jorge Santiago Jr. the 2nd volume of this comic was nominated for a Ringo Award in the year 2020 for the Best Single Issues. While Spencer & Locke 2 won the best Graphic Novel comics of August 2019. Action Lab Entertainment published this comic.
Rascals
Another one of the best and not to mention the most controversial Furry webcomics is named Rascals. This comic is created by Mastergodai and features various different selections of voluptuous female furry creatures. This is what makes this comic book super popular in certain circles. Rascals follow love triangles, various antics, and drama you would expect from a sexy furry creature group. This comic book has more than 500 episodes on Webtoon.
Furrlough
Another one of the furry comics is Furrlough, an anthology published by Antarctica Press and Radio Comix. Furrlough has published more than 100 issues till now and still continues till today. Thanks to the success of Furlough, Gold Digger, and other comic books have been crowned as the successor.
Furrlough is among the most successful Furry Comic Book series which has ever graced a comic book store.
Critters
If you wish to know about funny furry comics then Critters is a must-read. This funny animal anthology comic book series is named Critters. It was published by Fantagraphics Comics from 1985 till 1990. Although the comic book is now discontinued now, you can still pick a copy from Fantagraphics.
Genus
Genus is by far the most popular of all the Furry comic books. Genus is among the funny Furry comics in an erotic series published by Antarctic Press. Genus has sexually explicit illustrations and stories by various different artists concerning Anthropomorphic animals. This is one of the few Furry Comics that was marked explicitly as "For Adults Only."
Elephantmen
Elephantmen is the ongoing monthly comic book of America which is published by Image comics. This comic was written by Richard Starkings along with the art of Moritat and other artists.
Elephantmen is a whole series featuring various interesting assortment of Anthropomorphic creatures with their genus native to African content. This comic storyline is a close resemblance to various other comic books. This comic will give you a pleasuring narrative that is similar to the Do Androids Dream of Electric Sheep by Philip K. Dick.
Cutey Bunny
Cutey Bunny is another one of the funny Furry comics where this animal superheroine leads the book. This comic was created in the 1980s by Joshua Quagmire for the Underground American Comic Books series. First appearing through Army Surplus Komikz, this Cutey Bunny comic ran for five issues between 1982 to 1985.
Comic features an anthropomorphic bunny rabbit who is also a special agent for Washington. F.Y.I. this comic book is not easy to find.
"Omaha" the Cat Dancer
Another erotic Furry comic book is Omaha featuring anthropomorphic cats. This comic was written by Kate Worley and had illustrations by Reed Waller. This comic book series features Omaha, an exotic feline dancer with her lover Chuck who is a son of a business tycoon.
Despite being victimized for many controversies, Omaha the Cat Dancer comic was nominated for Eisner Awards multiple times in 1989 and 1991. The creators have always integrated an erotic sex storyline and have maintained this since always. Omaha, the Cat Dancer, was published by Kitchen Sink. We can say that this is one of the most controversial Furry comic books on this list.
King of Nowhere
Written by W.Maxwell Prince, published by B.O.O.M. studios, and illustrated by Tyler Jenkins, This Furry comic books features drunk lowlife Dennis. He finds himself in a village called Nowhere. This mysterious village inhabits various assortment of deformed, mutated, and anthropomorphic human beings.
Although this is not a complete Furry comic book, it has impressive anthropomorphic characters which can easily satisfy the appetite for Furry comics. Also, this is one of the most recently released comic books on this list.
F.A.Q.s:
What is the rarest Marvel comic book?
Amazing Fantasy # 15 (1962) is the rarest Marvel comic book worth $1.1 Million today.
What was the first comic book?
The first-ever modern comic book was Famous Funnies which was released in 1933 in the U.S.
Will comics die?
Comic books are never going to die. For a long time, they have enjoyed their best revenue years and added a lot to the growth of the digital market. Comic books in Japan and France are still very big deals.
Will 90s comics ever be worth anything?
The end of the 20th century was not a very good time for the comic book industry. There are some comics from the '90s which are worth a lot of money. However, in terms of character development and storytelling, 90s comic books are not worth a lot.
Are comics worth collecting?
Over time some of the comic books, particularly the origin issues, are worth hundreds and thousands of dollars. For instance, action comics #1 has a worth of half a million dollars. in today's time, companies like eBay and Comics Guaranty Company, even the current comics are worth a good amount of money.
What is the oldest superhero comic?
Superman. D.C. Comics introduced the first-ever costumed superhero in June 1938 in Action Comics #1.
Why are comics not popular?
With the invention of digital media, people have now engrossed much in watching movies and shows online instead of spending time reading comic books.
So which of these Furry comics are you going to welcome in your collection? Let us know in the comments below!