Hair Detox for Healthy and Cotton Candy Smooth Hair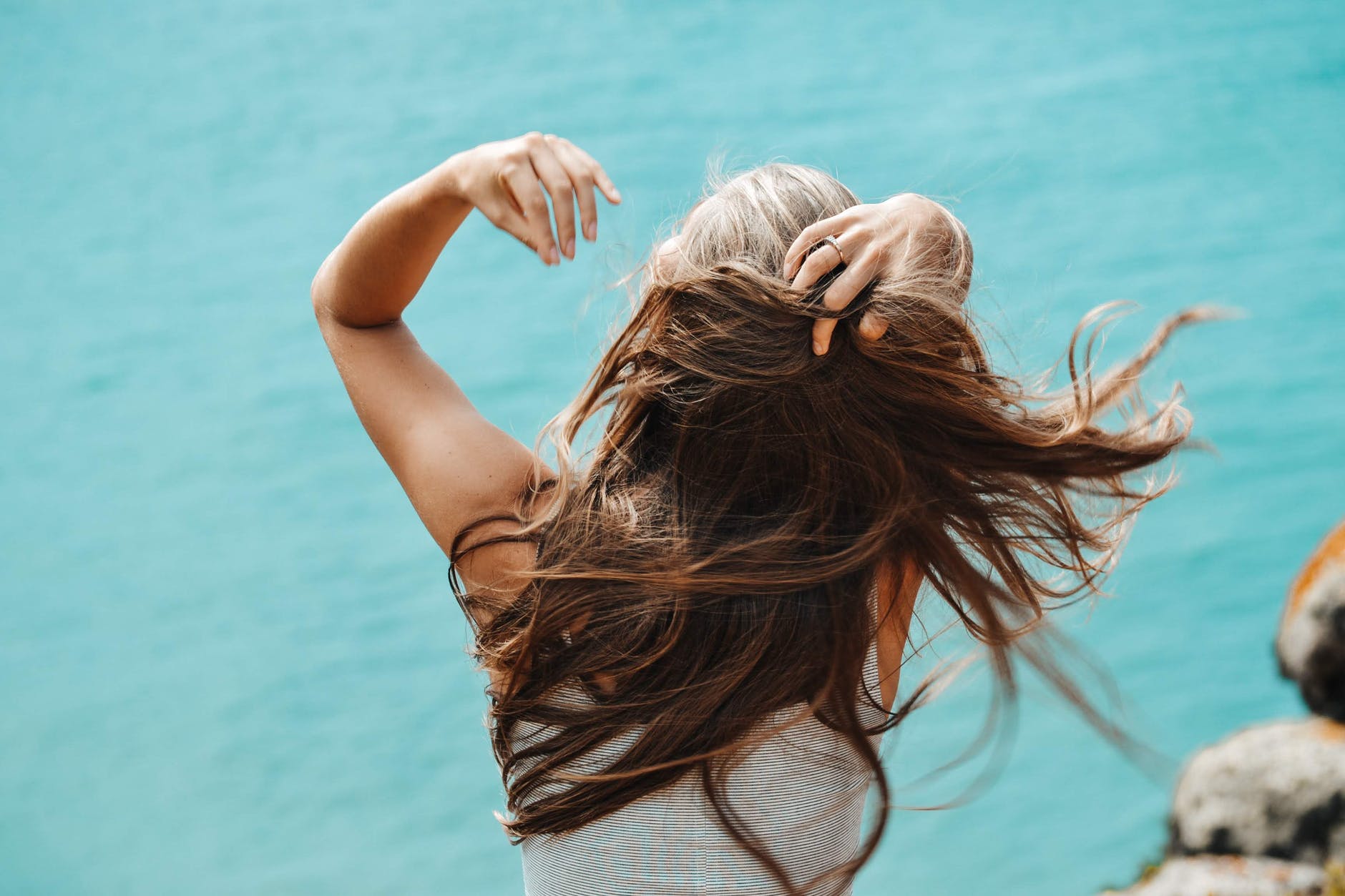 Have you ever heard of Hair Detox? We all love to have hair that is clean and smell like a dream. However, keeping your scalp and hair clean after years of torture with chemicals, and treatments is not quite easy.
Hey, Hey! Don't worry! We are here to help you start your journey of going natural for the sake of your hair health. Trust me, your scalp and hair will thank you big time!
Hair Detox is The Right Start
People often detox their scalp and hair because of using any chemical treatments and ingredients. When you plan on ditching the harsh chemicals for your hair care plan detox works best for rebalancing the scalp. Hair follicle detox nourishes the scalp and prevents the hair from suffocating buildup.
If you want to stimulate hair follicles and improve hair growth and are searching for a natural cleanser to get rid of scalp acne, dandruff and scabbing, Hair detox treatment is the answer. You will start noticing the difference within a week when your hair follicles will start flourishing to their maximum potential.
How To Know When Is The Right Time To Detox Scalp and Hair?
The answer is simple if you notice oily, itchy, or inflamed scalp with scalp pain, hair loss, and dry follicles, you know it's time for a hair detox.
Let's learn everything about the steps to do proper hair follicle and scalp detox and aftercare tips.
How to detox your hair
1. Hair detox mask
As complex it may sound, the hair detoxing process is quite simple, cost-effective, and can be done in five easy-to-do steps. If you are looking for good hair and scalp cleanser then this mask is all you need.
Note:- when trying any home remedy, do a patch test first and wash off immediately in case you feel uncomfortable.
Ingredients
(Bentonite clay has a very high concentration of minerals like magnesium, silica, calcium, iron, sodium, and potassium. It opens up blocked pores by absorbing gunk, impurities, heavy metals, and chemicals)
(It is loaded with Vitamin B & C along with other minerals which are good for the hair. Apple cider has anti-inflammatory properties that help to fight off dandruff)
(Aloe gel contains proteolytic enzymes which help to repair dead skin cells present on the scalp. It also works as a great conditioner for the hair and prevents itching.)
Directions
Mix ½ cup bentonite clay powder, aloe vera gel, and apple cider vinegar.
Spread the mixture generously throughout the hair and also on the scalp.
Put on a shower cap for 20-30 minutes. Do not let the mixture dry out completely.
Take 1 cup white vinegar to rinse your hair and let it sit for 1-3 minutes. Wash your hair with clarifying shampoo.
2. Try an oil-based scalp massage
If you are someone with a sensitive scalp or got scalp treatment or relaxed, an oil-based massage will suit them best. You should choose oils based on your hair type and requirement.
Dilute the oil and massage the scalp deeply for 15-20 minutes. Then wrap your hair in a shower cap and sit under direct sun to allow the heat to open hair pores.
Oil Massage benefits:
mineral: shine and friction
Coconut & jojoba: moisturizes damaged hair
olive: moisturizes thick, damaged, and processed hair
sunflower: shine and friction
argan: great for scalp health and prevents hair loss and damage
essential oils: boosts hair growth, and prevents acne, itching, and inflammation
3. Create your own detox recipe
If you are scared of using oils and clay on your scalp, then fret not! We have so many natural ingredients that help to remove the buildup of chemicals and dirt.
Whether you like to massage or use DIY mas, we have ingredients that will suit your requirements.
Micellar water- it works great for removing impurities without drying out the scalp.
Baking soda- helps in getting rid of buildup and oil. However avoid using it if you have processed, dry, and heat damaged hair.
Egg whites- people believe that coconut oil and egg white together works wonder for strengthening hair.
Garlic- it helps in promoting hair growth. Make sure you dilute it with a carrier oil to prevent chemical burns.
Tips to keep your hair detox strong
1. Choose the right shampoo
When it comes to hair detox shampoo, you would want to use a cleansing shampoo that suits your hair type.
Hair can be:
thin
Fine
Normal
natural
relaxed
damaged or colored
Choose a hair/ scalp cleanser or a detoxifying shampoo that is made specifically to suit your type. Otherwise, your hair will keep on getting damaged and lose all the shine and softness.
Invest in a good clarifying shampoo with an ability to remove the harsh buildup of water minerals and chemical residues. One benefit of using a clarifying shampoo is that it will not strip off moisture from colored hair.
Read More:-How To Get Smooth Hair- Effective Ways For A Hair Smoothing Treatment
2. Use the right hair brushes to comb
While we are still talking about the scalp, one more important thing that you should know about is using the right hair brushes. Invest in good quality wide-tooth combs and a scalp scrubber.
Wide toothed combs work best for dry hair, starting from the roots to the hair tip. You can also try applying oil before you shampoo your hair to keep the hair shaft moisturized. This helps in preventing damage during the shampooing and drying process.
When you shower uses a scalp scrubber underwater. Start by massaging in a circular motion to get rid of buildup and gunk. It also helps in rinsing out the detox mask properly. You can even use the scalp scrubber to evenly apply the conditioning hair mask. The soft bristles of the brush stimulate the scalp and allow easy application of the products.
3. Use natural oils to keep the hair and scalp healthy
Natural oils are very important for hair health. Oils keep the hair vibrant, alive, and shiny till roots. When it comes to taking care of hair health, you cannot neglect the scalp. Oiling the scalp is equally important, as it is the foundation of your hair palette.
The oil enhances the lubrication of the hair shaft and prevents it from breakage when applied regularly. As per several studies, it was found that sunflower oil, coconut oil, and mineral oil help in preventing hair damage, reducing fiction, and enhancing shine. Coconut oil also helps in restoring the protein loss in hair.
4. Try hair butter for soft hair
There are several brands to choose from when it comes to hair products. You can find various types of hair butter containing different ingredients and scents.
Hair butter is basically a mixture of butter and oils which acts as a protectant and moisture agent. These ensure that your hair follicles and shaft do not get brittle or dry and are well protected from damage.
5. Avoid using chemicals, heat, and processing
Do not take a step back by following your old habits after getting hair follicle detox done. Hair gets damaged from chemical treatments and heat styling tools. The damage can even stretch beyond the hair till the scalp. Heat damage makes the hair more porous and hard to maintain.
If you truly want to have hair detox effects for longer, then avoid the following:
Dyeing your hair using color or bleach on the strands.
Using heat styling tools and irons.
Hair products containing sodium lauryl/ Laureth sulfate.
If you change your hair color on a regular routine then be sure to use good quality hair care products. You should also follow deep hair conditioning treatments at least twice a week. Keep a gap of at least a month in between coloring routines. Also, use heat protectant products when using heating tools to style your hair.
When to see a professional
If hair follicle detox seems like a difficult task to do at home, then you should visit a professional. Do thorough research when choosing a salon. Carefully read their credentials and check out their websites or call them to get full information.
Follow-Ups After Hair Detox Procedure
Do not stop the hair care procedure after getting your detox done. Your hair needs proper care even after the detox. You should stop using chemical processes or heavy hair treatments to maintain a healthy natural state of the hair. Damaged hair may take some time to recover, so don't worry!
Continue using nutrient-rich and nourishing hair conditioners that are sulfate free and full of parabens and vitamins. Hair butter, oil help to lock the moisture in your hair. Also, make a habit of getting regular trims to keep the hair strands healthy.
Final Words:
With the continuous use of chemical treatments and heat styling, hair and scalp can get damaged over time. Following a proper hair detox and scalp cleanser treatment routine can help in reviving your hair health.
The two most important things you need to consume regularly in order to keep your hair healthy are protein and water. Keeping yourself properly hydrated and consuming proteins will ensure proper hair growth and prevent them from damage. A well-balanced diet rich in minerals and vitamins will also keep your hair healthy for long term. 
Giving a fresh start to your hair will go a long way in maintaining the health of your hair and scalp. Whether you choose natural hair detox shampoo or scalp cleanser to get rid of toxins and grime, everything combined will keep your hair looking beautiful.
If you have any personal hair detox recipe to try at home, do let us know in the comment section below!