Best Hair Extension Care Products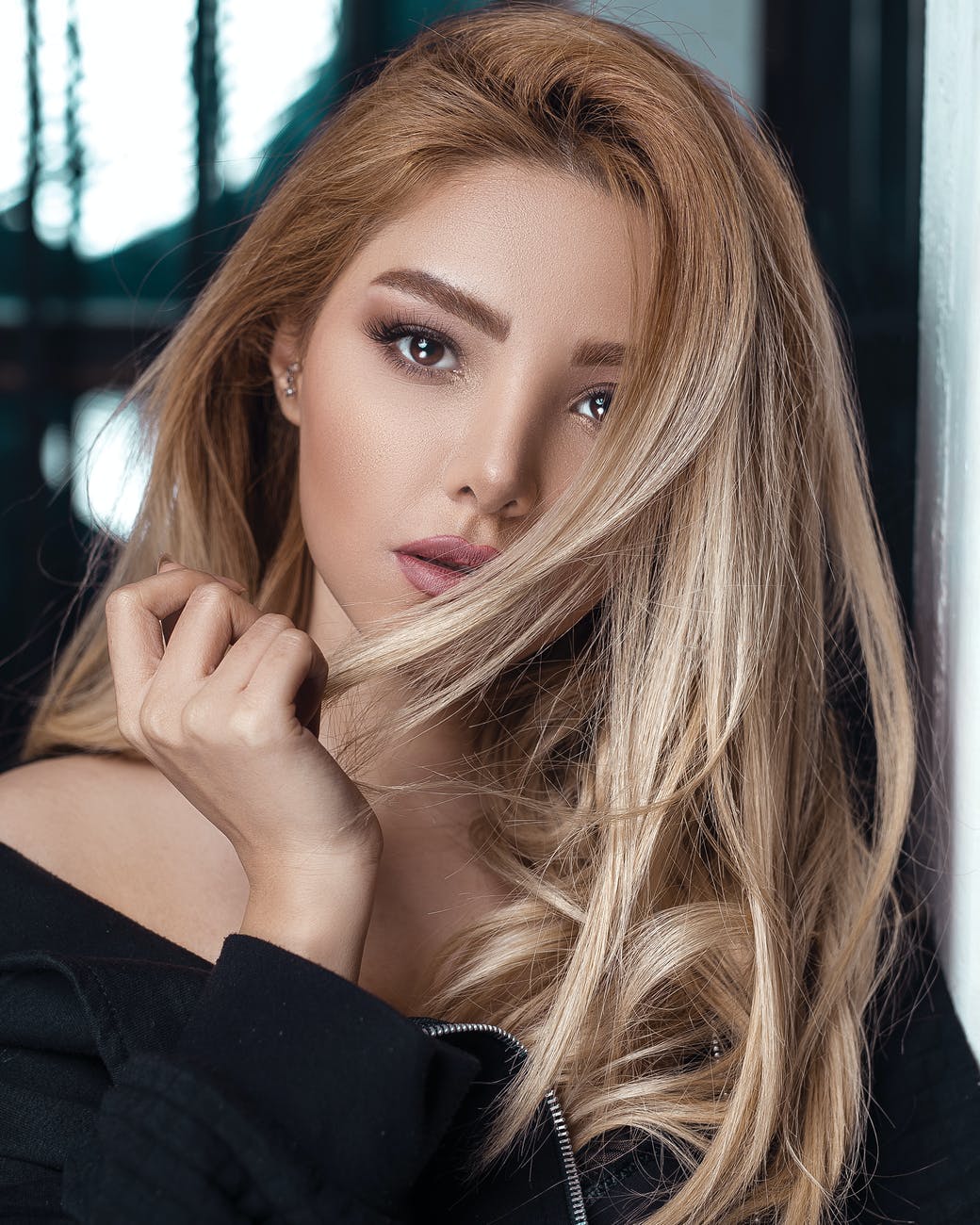 To increase the volume and length of hair, hair extensions are the best option. However, taking good care of hair extensions is very important because it can end up with matted hair, dull strands, or even worse, damage to real hair. To protect you from these bad conditions, we have listed below some of the best hair extension care products which will help you to take care of your hair extensions.
Extensions give the desired look and texture of hair and also look very beautiful, just like natural hair. Extensions are made by two methods: "real human hair extensions" and "synthetic hair extensions." So, you can choose or try any type according to your choice and budget.
Read more- Get A New Look With Curly Hair Highlights
Types of extensions:
As we have mentioned that there are many types of extensions and you can choose. Below we have mentioned everything you need to know before choosing the perfect hair extensions for yourself. Some basic and quite popular types of extensions are:
Clip-in hair extensions
Clip-in hair extension comes with several hair strands with attached clips made up of fabric or silicon. It is easy to use clip-in hair extensions as they are removable.
How To use these extensions:
Take a layer of hair
Comb the layer from the scalp
Side rest of hair
Attach the clip on the layer
Press the clip
Comb all the hair together
Tape-in hair extensions
It is one of the easiest ways to attach extensions to the hair, but these extensions are a little expensive as compared to clip-in hair extensions. These are suitable for daily use, holiday, or parties. 
Tape-in extensions can be removed by using a remover.
How to use these extensions:
Separate a layer of hair
Combe the layer
Side rest hair
Remove the paper on tape of the extension
Stick the taped extensions on the scalp of the separate layer
Press the tape
Comb all the hair together
Sew-in hair extensions/weave
These are the permanent type of extensions and can not be removed easily. These extensions are sewed by hairstylists in your natural hair.
Process of getting sew-in hair extensions:
Strain the scalp
Separate the layer
Sew the extension together with the separated layer of hair
This process takes a lot of time and is quite painful too.
Fusion & pre-bonded hair extensions
This type of extension includes guiling the extension of the natural hair extension on the scalp.
Process of pre-bonded hair extensions:
Separate hair in layers
Apply glue on the scalp
Attach a layer of natural hair extensions on the scalp
Leave the hair for 3-4 hours
After this, comb the hair
Microlink hair extensions
These extensions are also known as micro bead hair extensions or micro loop hair extensions. These are applied by attaching tiny wefts of hair too small sections of the natural hair with a small silicone-lined bead.
Process of getting these extensions:
Separate the layer of hair
Add the micro hair extension together
Mix with reso the hair
Comb the hair
Wigs and hairpieces
As we all know that wigs also help in increasing the look and volume of hair, but wigs give artificial looks due to which they are not in the trend.
However, if you don't want to get extensions, then wigs can be the best choice for you.
How to use wigs:
Open the wig
Place all the hair inside the wig
Wear the wig on the scalp
Comb the hair
Hair extension care products
After getting hair extensions, it is very important to take care of them; otherwise, you have to face complications, as mentioned above.
Following are the list of the best hair extensions care products you can use to keep your extensions clean and untangled:
It's important to wash the hair extensions from time to time, to maintain the hygiene and proper look. Some popular shampoos for hair extension are:
Save: L'oreal ever pure moisture shampoo ($12)
Pros:
Sulphate free
Salt free
No drying alcohols
Formulated for hair color
Contains rosemary oil
Splurge: playa everyday shampoo ($37)
Pros:
Formulated with coconut
The right amount of cleanser
Sulphate free
Paraben-free
Free from formaldehyde
Best conditioner for hair extensions:
Along with Shampoo, it's important to use a good hair conditioner. Few recommended ones are:
Save: Aveeno pure renewal ($12)
Pros:
Sulphate free
Contains seaweed extract
Rich in vitamins, proteins, and minerals
Splurge: bumble & bumble super rich conditioner ($38)
Pros:
More luxurious
Thick and creamy
Free from paraben
Free from sulphate
Contains cetyl and stearyl alcohols
Best hair mask for hair extensions:
Along with using proper Shampoo and conditioner, in order to maintain the right moisture in hair extensions and keep them shinier, it's important to use a hair mask.
Save: Moroccan oil intense hydrating mask ($22)
Pros:
Contains argan oil
Full of antioxidants and vitamin E
Formulated with no sulphate
No parabens
Splurge: love hair nourishing treatment mask ($40)
Pros:
100% natural
Organic
Cruelty-free
Effective for colored hair
No synthetic fragrance
Formulated with lavender and jojoba
Best heat protectant for hair extensions:
It's important to know that the heat can damage the hair extension as much as it damages the natural hair. So it is very important to use a good heat protection product on the extension too.
Save: Jamaican black castor oil thermal protectant ($12)
Pros:
Contains black castor oil
Repair dry and brittle hair
Reduce dandruff
Increase the growth
Splurge: amika blockade heat defense serum ($33)
Pros:
In serum form
Protect from heat
Treat split ends
Lockdown frizziness
Smooth the scalp
Read more- Cool Dreadlocks Hairstyles For Women
Final words:
With wigs giving artificial looks, hair extensions are becoming more and more popular in the market. These extensions can help you get the desired look by increasing the volume of your hair.
However, it is very important to take good care of hair extensions so, for that, we have mentioned some of the best hair extension care products for you to choose from.
If you liked the post, hit the like button and mention the name of your favorite hair extension care product in the comment section below.