Haunted Tourism: Most Haunted Places In The World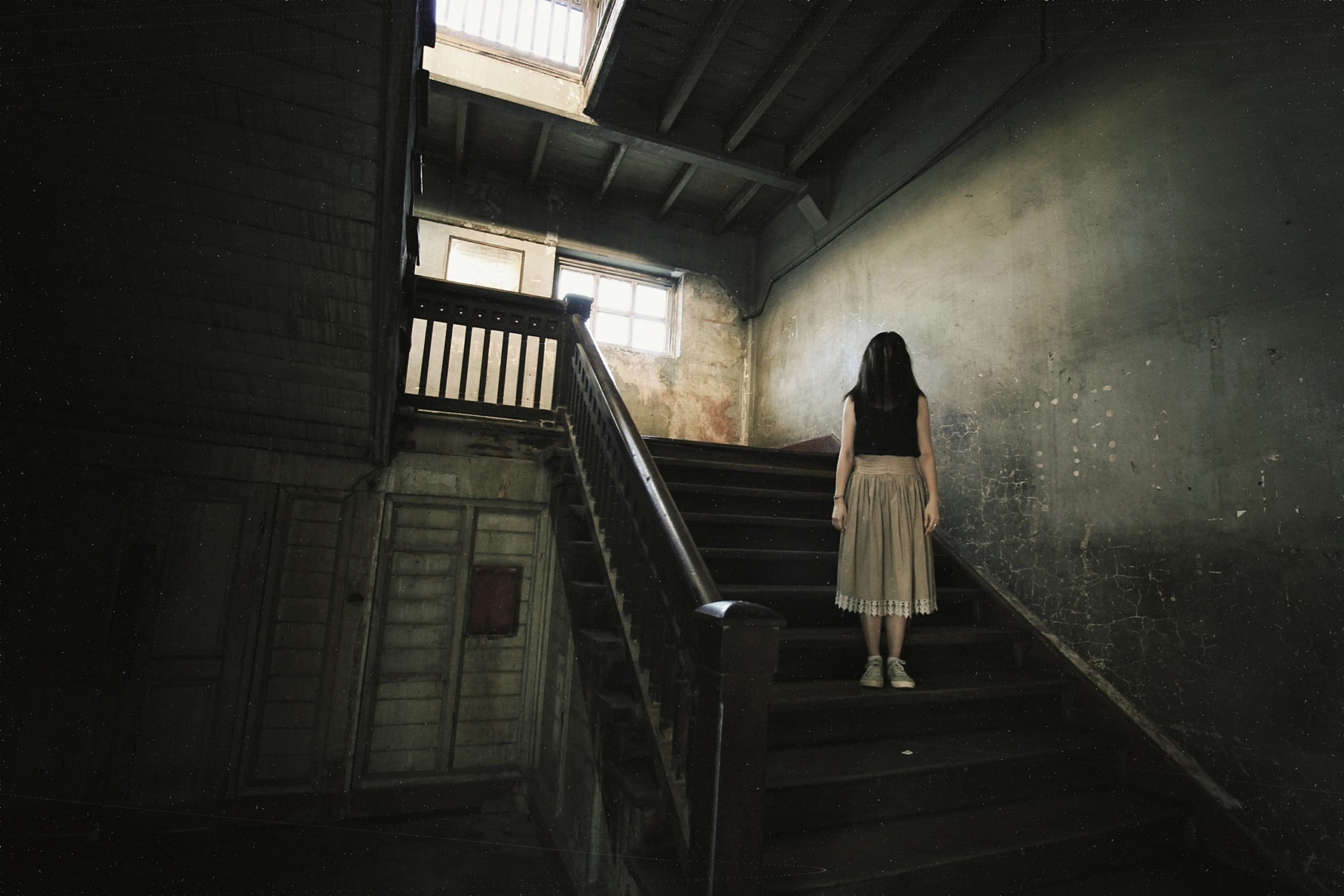 Do you believe in ghosts? Are you fascinated by the paranormal world? Regardless of whether you believe it to be real or not, it is something that most people feel to be fascinated about. So, in the article, we bring you some of the most haunted places in the world that will send chills down your spine. 
In the article, along with the list of some of the most haunted places in the world, we also bring other aspects like history and experience. Thus, if you are daring enough, you can visit these places for that spooky feel firsthand. 
Visiting these places will satisfy your craving for the experience of those Halloween stories you have heard many times. These places will be perfect for your next Halloween story of ghosts and otherworldly things. When visiting these places, you can also explore the architecture as some of these places are architectural marvels. 
So, now let's begin our ghost tour to help you formulate your next adrenaline spiking travel plan:
Fairmont Banff Springs Hotel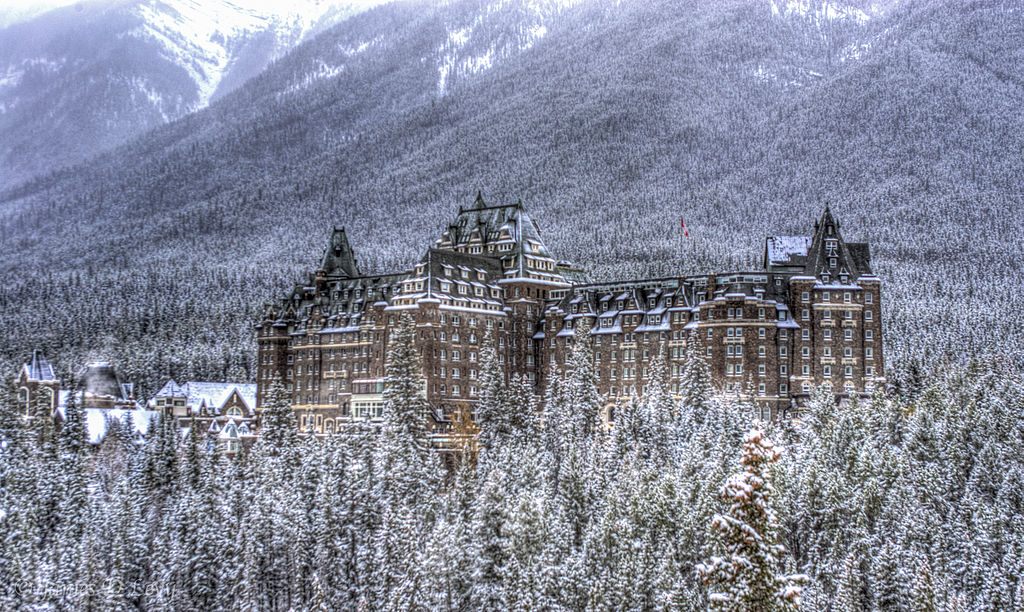 This hotel in Canada is one of our first A-lister haunted places. This hotel, built-in 1880, in chateau-architecture style in the rocky mountains, is a hotbed for paranormal activities. The purpose of building it was to attract tourists and sell train tickets, but it gained its reputation as a haunted place. 
This is one of the most haunted places in the world due to many people experiencing paranormal things here. The history of tragic events happening here is yet another thing. One of many ghost sightings here includes a Bride whose death was due to falling on the staircase here. It is said that the Bride can still be seen in the hotel with flames going up to her gown. 
Another tragic story of men whose ghosts haunt this place is Sam the Bellman. Sam was a staff here who many visiting guests saw. He helps the guests with their bags but disappears as soon as you try to tip or converse with him. He is sometimes also said to watch the sleeping guests. 
Eastern State Penitentiary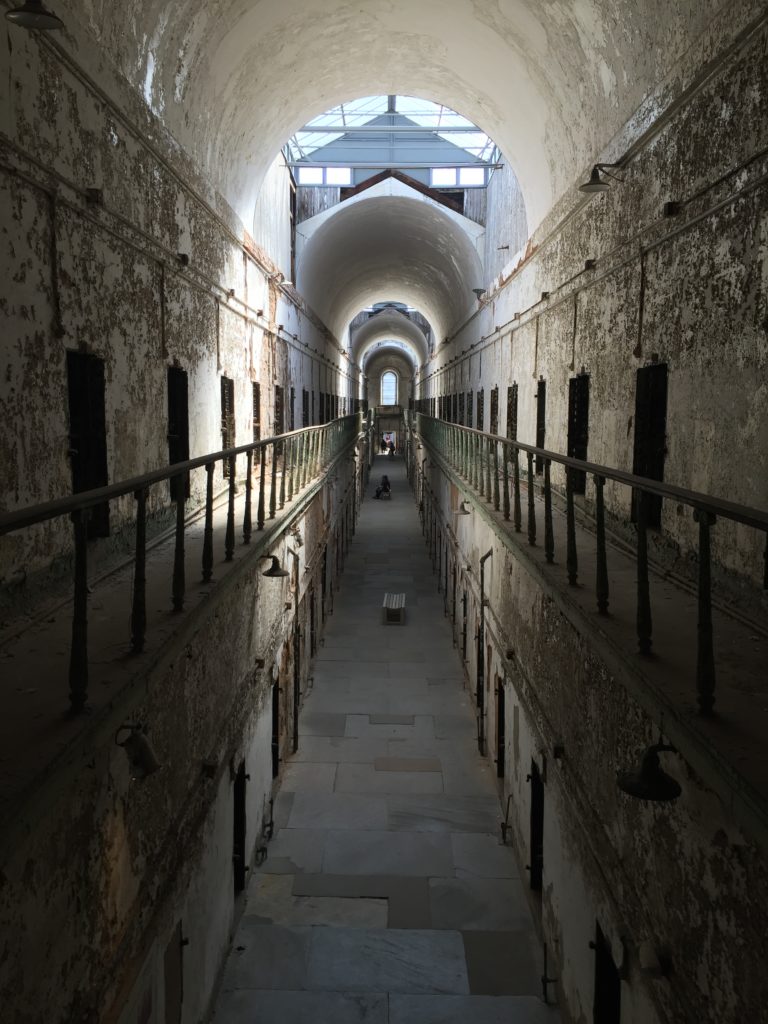 This haunted place is situated in Philadelphia, USA. As the name suggests, this place was a correctional facility and had a violent history. This penitentiary built-in castle-style architecture was built in 1829. It is one of the most haunted places globally and took the solitary confinements to the next levels. 
This place was famous for its solitary confinement and violent treatment of prisoners. One of the examples of severe punishment given here to inmates was chaining the tongues to their chin. The violence and the solitary confinement are believed to have made some of the inmates go crazy. 
This place was closed for good in 1970. Since then, it has been a tourist destination for its reputation as the most haunted place in the world. It also has an on-site museum which you can visit when here. 
Bhangarh Fort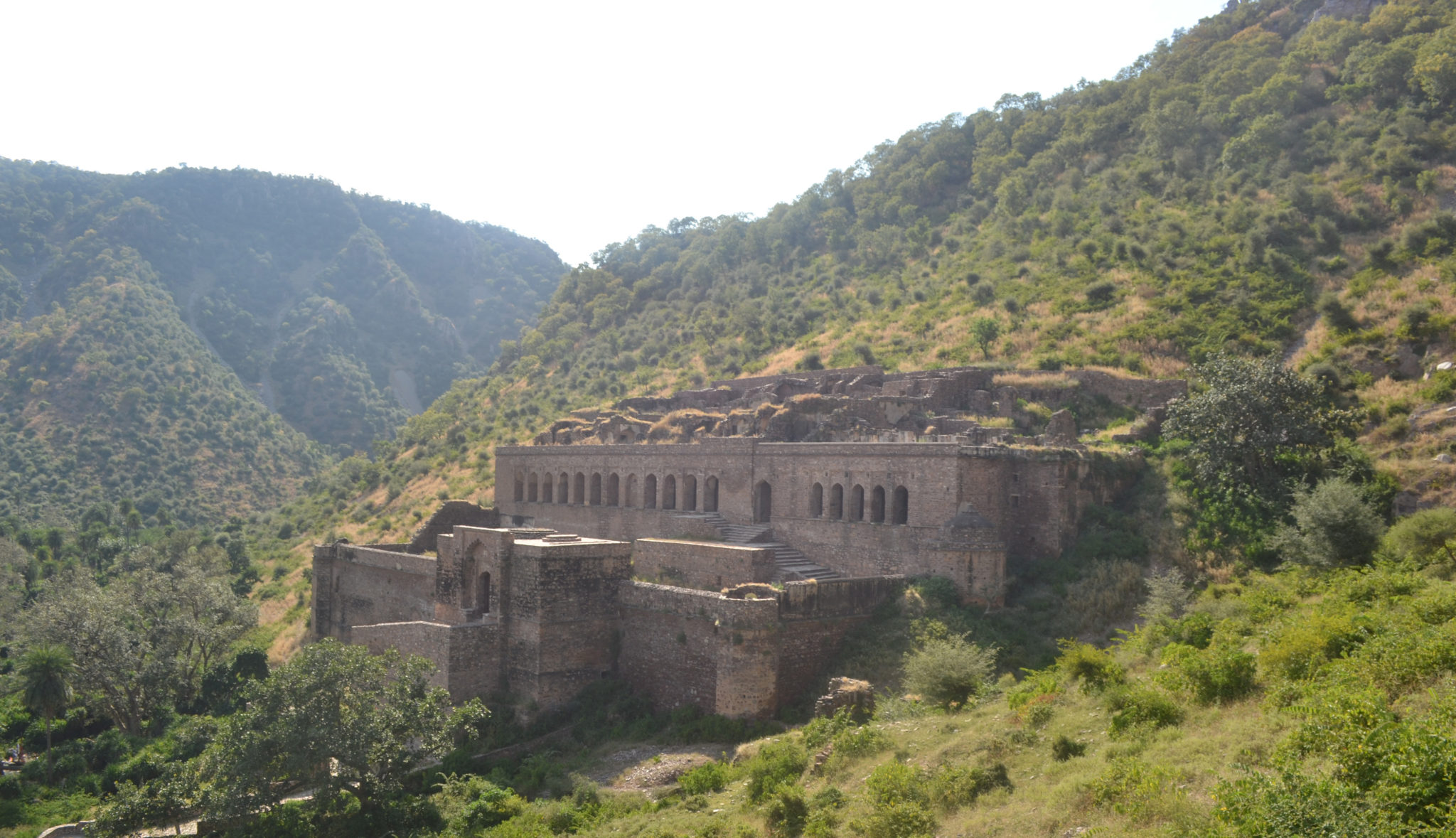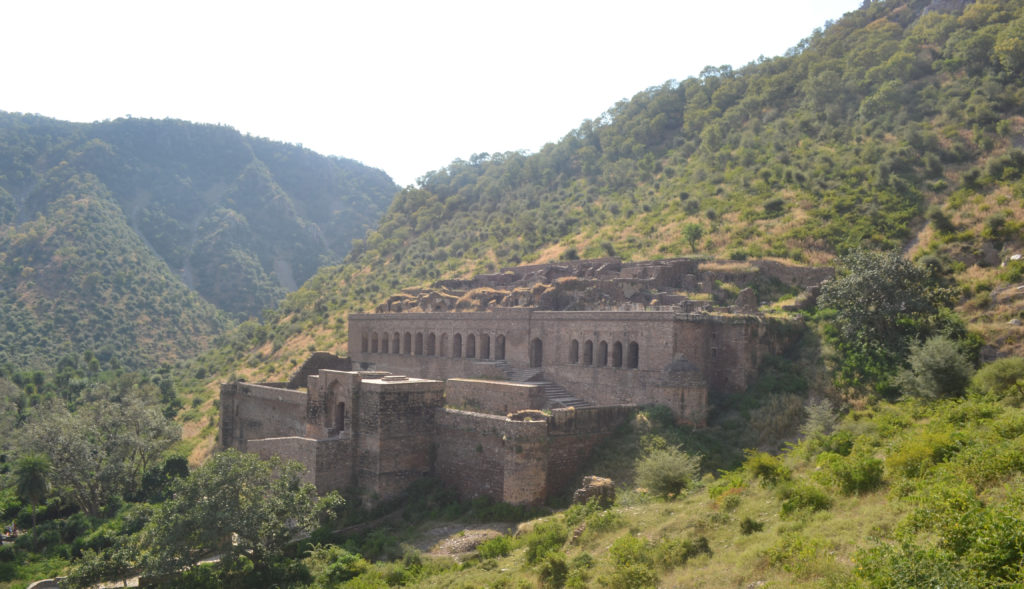 This place, located in the Rajasthan state of India, is one of the most haunted places globally and on number one in Asia. The Bhangarh fort is believed to have been a place of one of the Rajput Kings who ruled the Rajasthan. Its architecture is a classic Rajput defensive style. But, like any other defensive structure, it also has a history of violence.
The story related to this place can give chills, as it is believed that the invading forces massacred the entire population. Another story for this fort is that a sorcerer cursed this place when a local princess rebuffed his advances. 
This place has since been largely uninhabited due to the alleged curse. Many people have reported feeling like someone is following them or watching over them. Visitors and locals have also reported seeing a full ancient-style village come alive at night. 
When here, you can also enjoy the lush green surroundings, making this a natural beauty. Another thing to know about this place is that it is a protected site, and entry after sunset is not allowed due to its paranormal past. 
Château de Brissac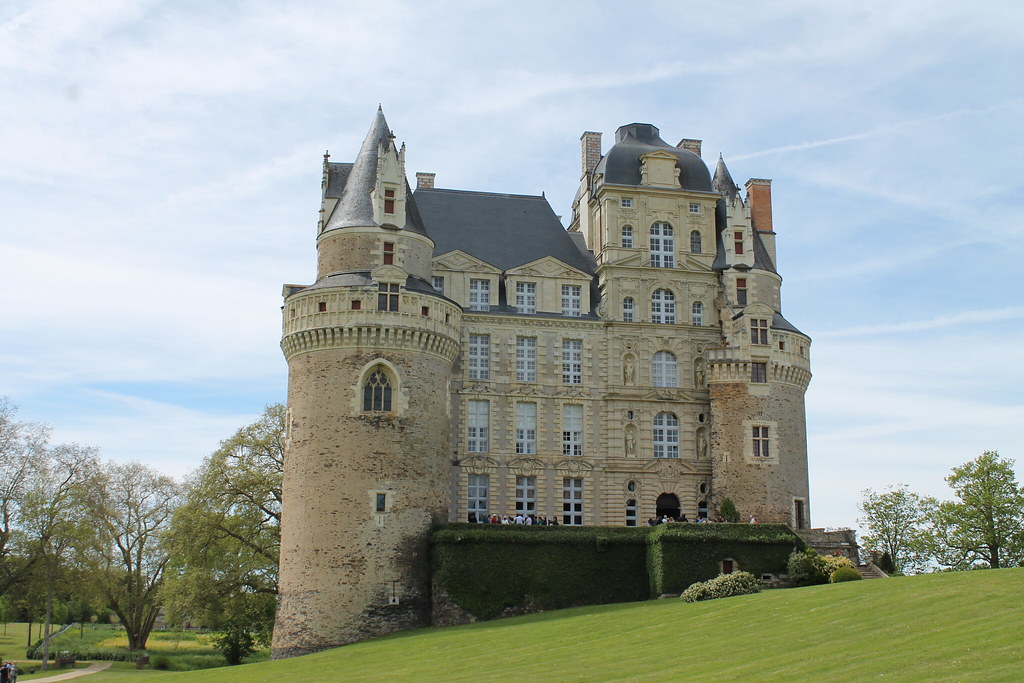 This place, located in Maine-et-Loire, France, is yet another one of the most haunted places in the world. This castle is a fascinating example of renaissance style architecture and one of the tallest castles in France. It is called 'Giant of the Loire Valley' due to its height. It features an opera, 204 rooms, and many portrait galleries that give you a close look at art.
This castle was built by one of the ministers of King Charles VII in the 11th century. The spooky reputation of this place is due to lady green. As famously known, the lady green was an illegitimate child of King Charles VII, who was murdered in this castle. Her husband murdered her in the 15th century after he caught her having an affair.
The ghost was the green lady who is generally reported to be seen in the chapel tower wearing her green dress. The horrifying thing about her is that she has gaping holes in place of her eyes and nose. When not startling guests, she is generally heard moaning sounds in the castle. 
Jazirat Al Hamra, UAE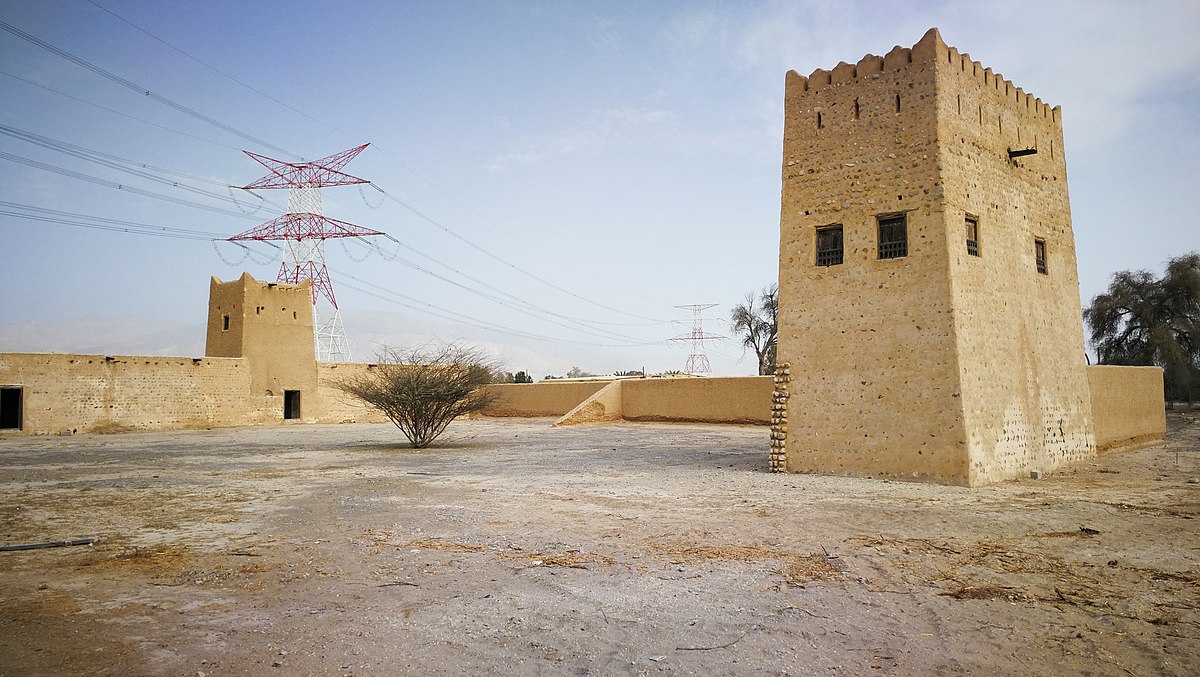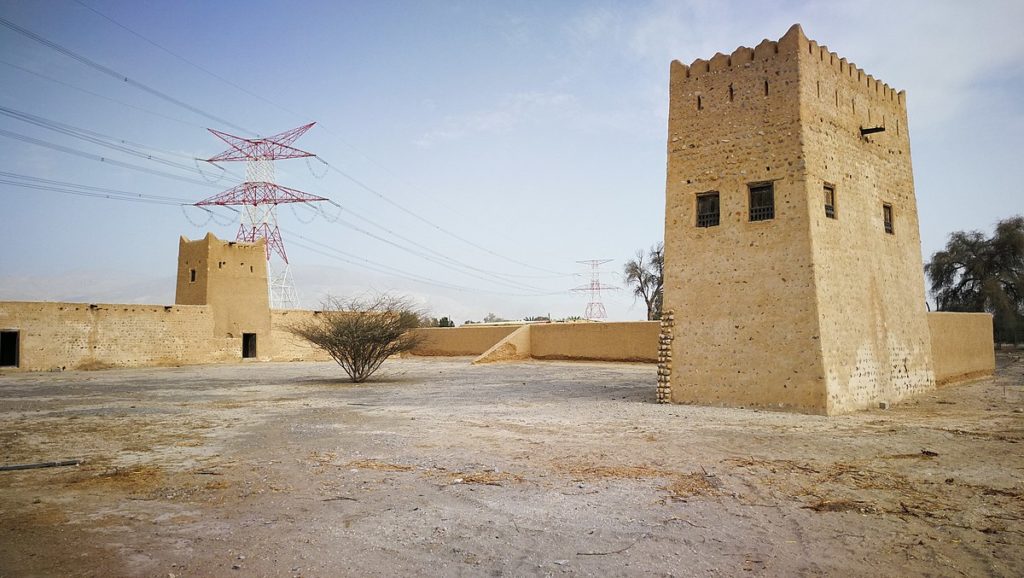 This place in the UAE is one of the most haunted places in the world you can visit in Arab countries. Located 14 miles in the south of Ras Al Khaimah in the northern part of UAE is an abandoned village. 
This village was settled in the 14th century but was suddenly abandoned completely in 1968. It was a flourishing pearl fishing village from the 1830s before being abandoned. The village is believed to host the djinns who roam the village disguised as animals. 
The mosque has coral and mud houses, dirt roads, and some mosques, which are very spooky in themselves. The locals and visitors have reported seeing some mysterious figures and sound at night. The visitors are said to have experienced seeing some animals roaming, which suddenly disappears and hears strange sounds when visiting this place. 
Monte Cristo Homestead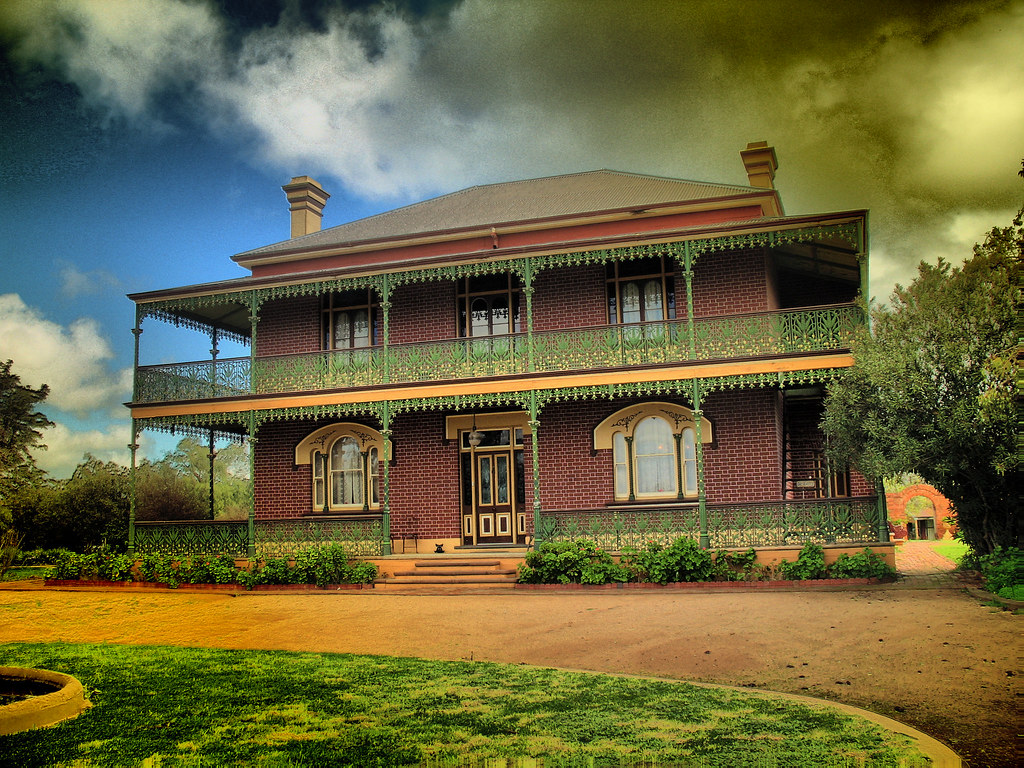 This is another place from Australia, which is considered one of the most haunted places in the world. Located in New South Wales, this place has its fair share of tragic events. Built in 1876 in Victorian-style architecture with iron latticework, this place is one of Australia's most haunted places.
The history of tragic events here looks never-ending. Some tragic events here include a maid throwing herself from the balcony after the housemaster impregnated her. Another story is of a baby tragically dying after being dropped from the stairs, a servant boy burnt to death, a caretaker shot dead, and another caretaker keeping his son chained here for 30 years.
People visiting here have reported feeling bumps, a spooky hand, and strange noises at night. Some visitors have also reported having seen the ghost of a burnt servant. When here, you can enjoy dinner and a ghost tour, and a night's stay if you have guts. 
Spooky Woods Of Aokigahara, Japan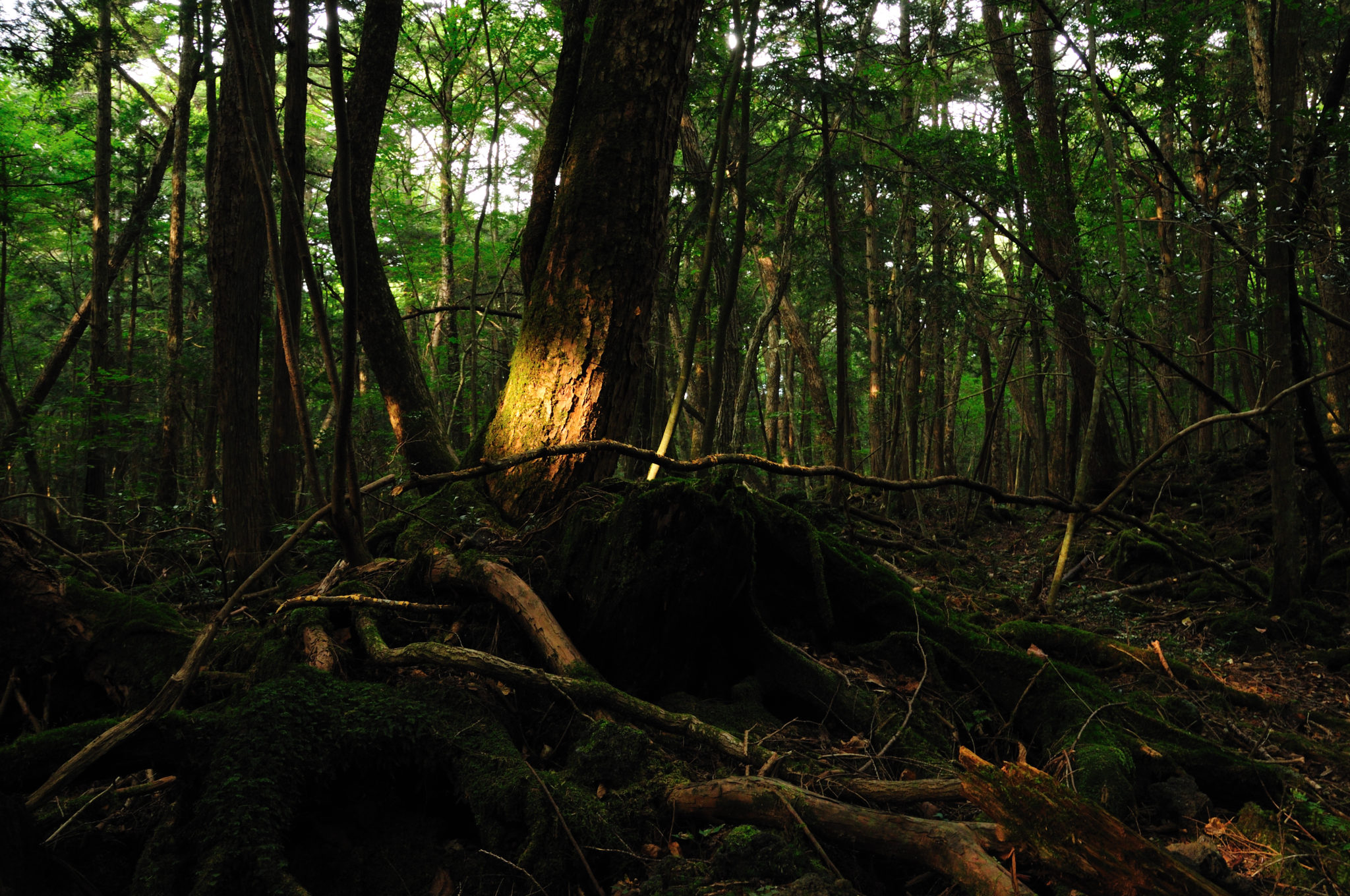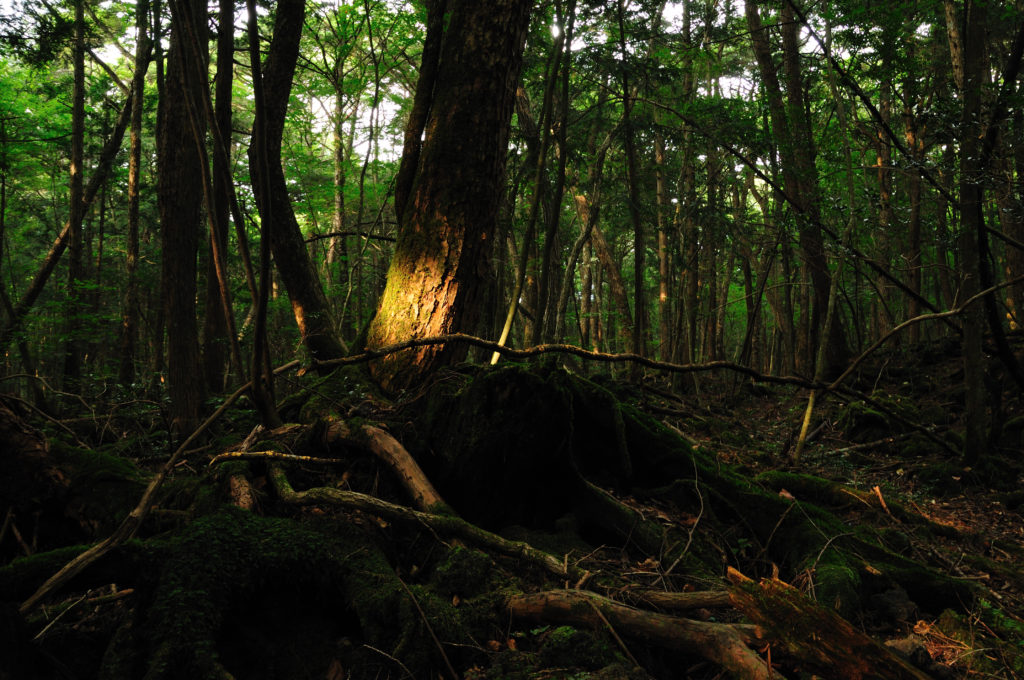 The name well knows this place in japan of Suicide Forest. What is more chilling about this place is that, to date, around 500 people have committed suicide here. The forest itself is very spooky. An unsettling silence, trees, and gnarled with a disoriented forest landscape, this forest will send chills down your spine.
Other than this, the energy and history of this place for being a suicide forest have also rooted it to be one of the most haunted places in the world. Another very unpleasant thing about this forest is that during times of famine, people would leave their elderly family members here in ancient times. They would generally die due to starvation, making it a hotbed for paranormal activities and home to the spirits.
When visiting this place, be warned, as if you go hiking, it is believed to keep people for themselves. It is thought not to let the visiting peoples find their path back out. This place is a natural attraction with the mysterious beauty of itself. 
Akershus Castle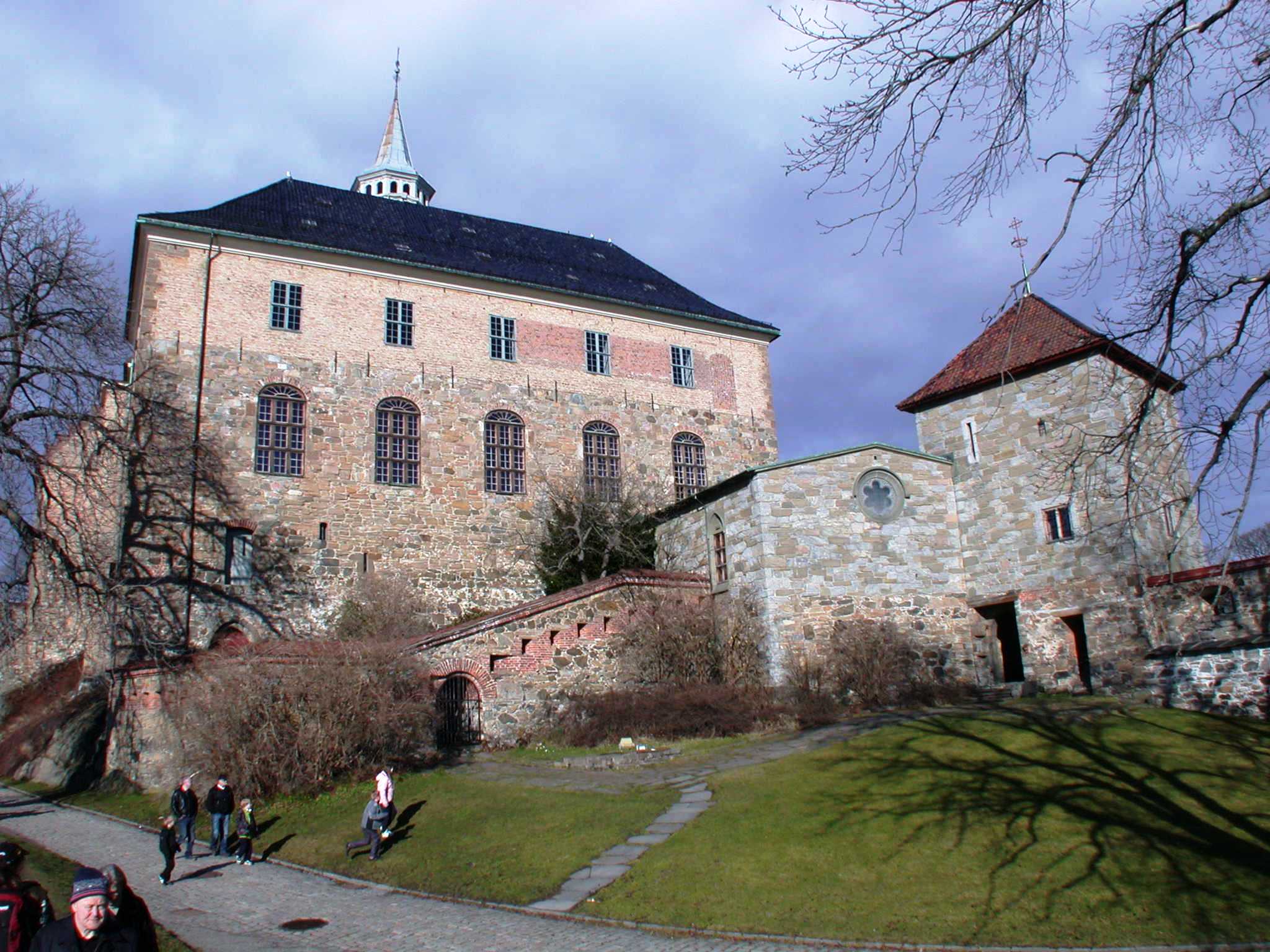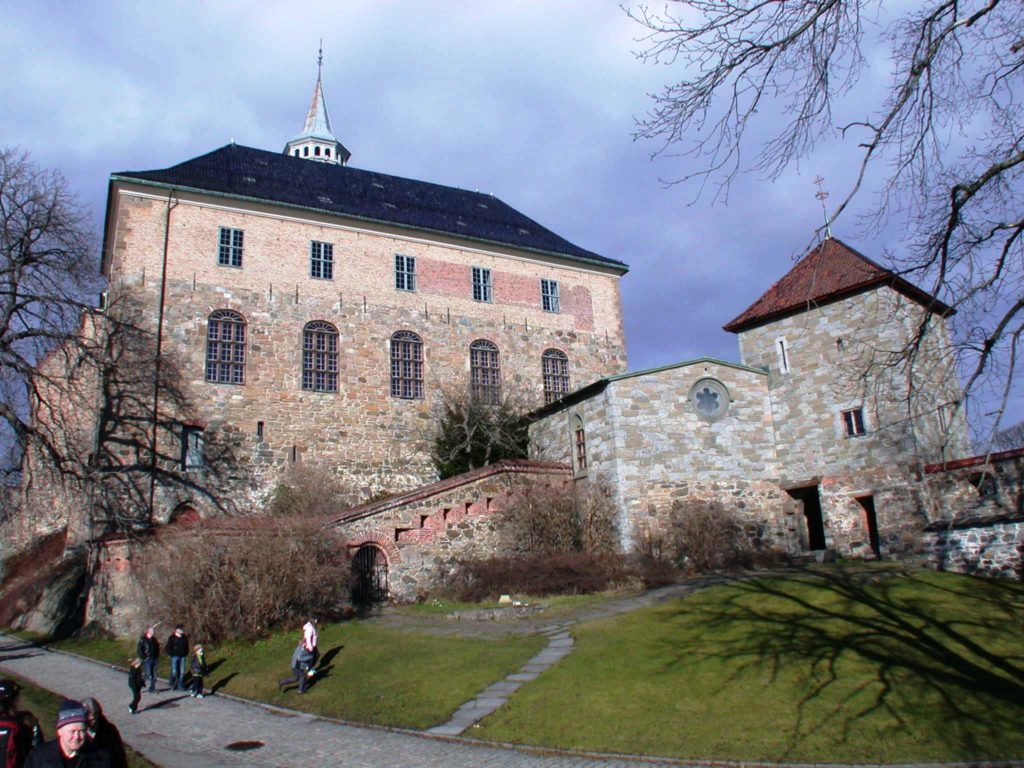 Located in Norway, it is the most haunted place in all of Norway. It was built around 1300 for the protection of Oslo. This place has a long history of serving as a prison and nazi brutalities. The violent history of this place makes it one of the most visited haunted places in the world. This haunted place is no surprise due to its history and, thus, a haunted attraction. 
Some famous ghost sightings reported here include Malcanisen, the demon hellhound, which is said to appear before visitors guarding gates before vanishing into the ting air. Other ghosts seen here include horses who are believed to be harbingers of death for those who hear them. This can also be the answer to your question: Do dogs see Ghosts, and do animals have spirits? 
Another paranormal sighting here is a lady with a long gown with no face. When visiting here, the spooky feeling will make you believe that it is on the list of most haunted places in the world. 
La Isla de la Munecas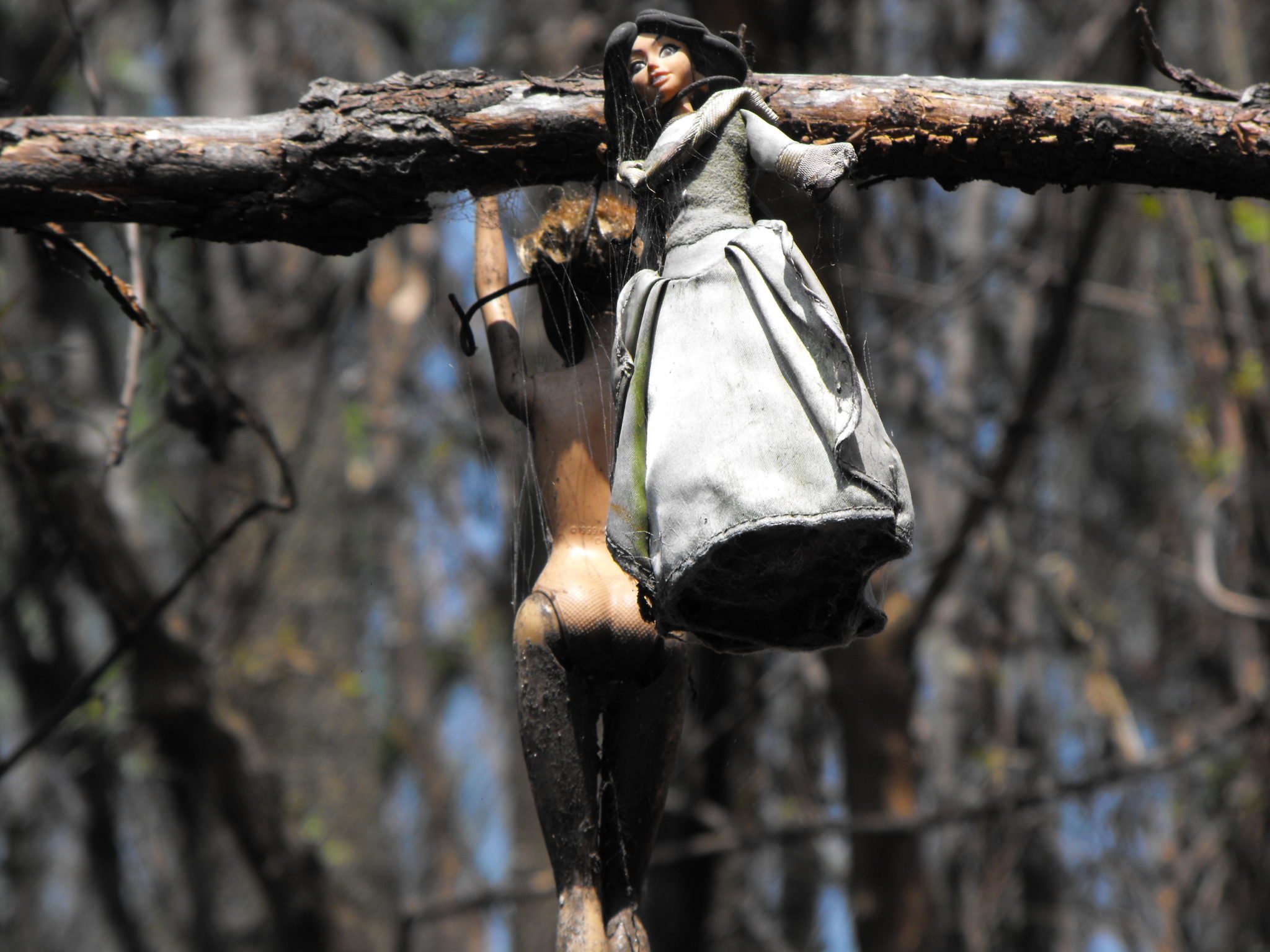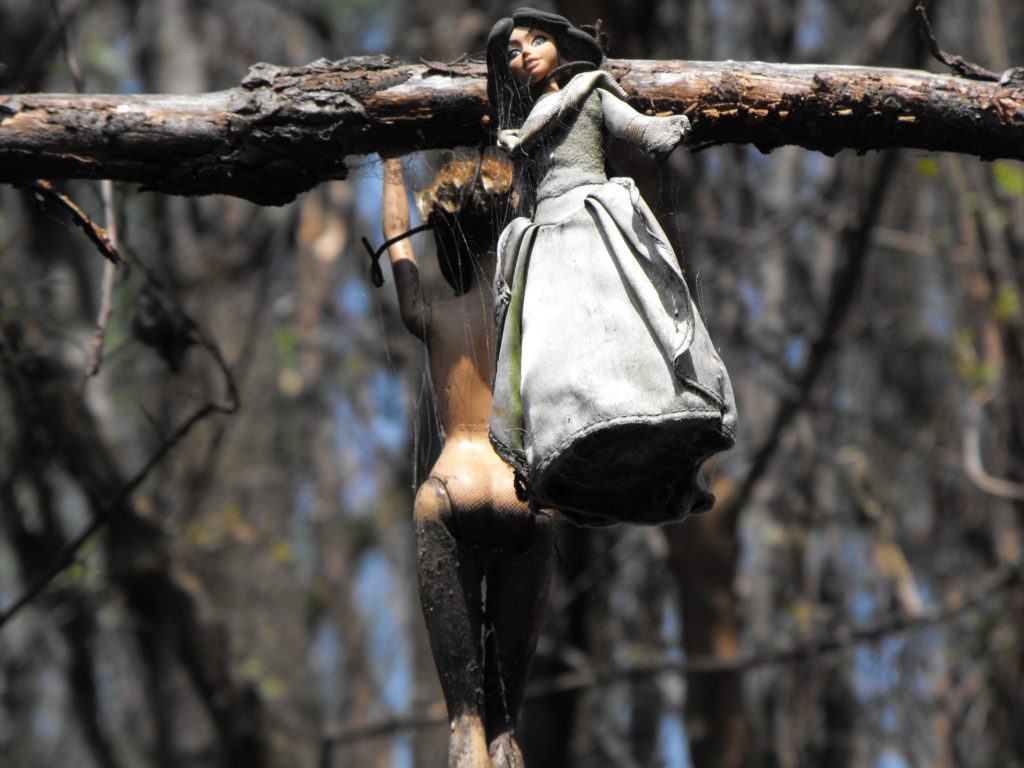 This island is well known as the island of dolls in Mexico. The history of this place says that a person named Don Julian Santana lived here after leaving his family. It is said that when Santana arrived here, he found a dead girl lying face down in the canal where she drowned with her doll nearby. Santana took her doll and hung it to a tree as a memorial, but soon it became an obsession. 
Before he died in 2001, Santana hanged thousands of dolls here, with some of them having spikes in the head or hanged by the neck. Santana's death was also in the same spot as the girl in being drowned face down. It made people believe that the ghost of a girl roams the place and now that of Santana.
Kirchlengern Forest
This is one of the most haunted places in Germany and one of the grimmest places you can imagine. A small province Kirchlengern in the Nordrhein Westfalen has this forest. This mysterious natural beauty has terrified locals since the 12th century. The locals and visitors here report having felt uneasy and sheer terror by just walking in this forest.
People have reported feeling being watched and someone following them. One of the creepiest things about this forest is that the locals have reported their animals gone missing to be discovered with their blood spread across the haunted forest's stretches. Such thighs about this forest make it one of the most haunted places in the world.
Final Words
The places we have listed in the article are some of the most haunted places in the world you can visit. These places will make you believe in paranormal beings with their spooky feelings. 
You can also admire these creepy natural and architectural gems when visiting these places. But, be careful as some of these places may be too much and not for those with faint hearts. 
Do you believe in paranormal beings? What are your thoughts on it? Please do let us know and drop your reviews in the comment box.