HBO Max Anime to Binge Watch This Weekend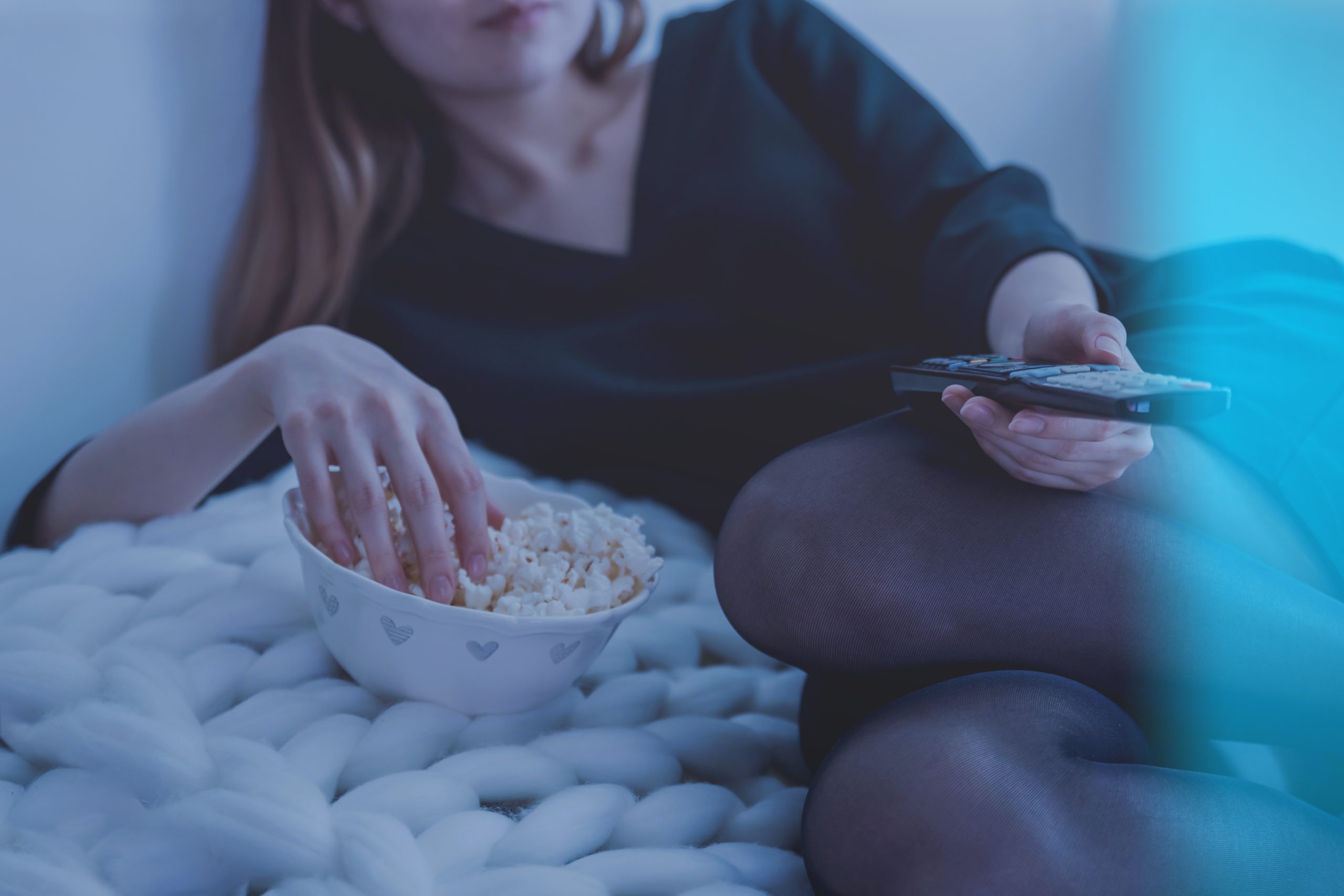 Are you looking for some entertaining HBO max anime? If yes, then we are here with anime gaining immense popularity. HBO Max knows that they cannot avoid the key audience. 
The list of anime of HBO max is continuously expanding. The streaming service is adding both contemporary and classics to its content library as it is well aware that the number of anime fans is rapidly increasing.
Read More – Smartest Anime Characters of All Time
Best HBO Max Anime for Anime Fans
Want to watch anime on the weekend but can't find the best one? Don't worry! We are here at the rescue. With a vast anime industry like that, it is often difficult for manga fans to find the right ones and stay updated. However, now you need not spend hours of time in just searching for a decent anime. The HBO max movie list has got a fine collection of some classic and entertaining anime of all time. Here are some of the best HBO max anime you should watch this weekend to enjoy your break from the busy everyday schedule.
Fullmetal Alchemist: Brotherhood (2009)
IMDb – 9.1
Want a mix of action and adventure? Here's your treat. It is one of the best animes to watch on Netflix and HBO max. This is one of the coolest dark anime streaming on the HBO max with all the trippy science fiction elements and super amazing fight sequels. Fullmetal Alchemist Brotherhood explores two boys named Edward and Alphonse who lost their bodies to bring their dead mother back to life.
In the journey of regaining their bodies, the boys encounter a whole lot of challenges and supernatural circumstances. Besides, the anime also involves a bundle of fun-packed elements and some deep connections between the family and friends.
The creative fight sequels and mesmerizing alchemy transmutations are undeniably extraordinary. Will the boys get their bodies back? Or will they even lose whatever is left? Find out yourself by watching this HBO max anime.
Spirited Away (2001)
IMDb – 8.6
When it comes to dark anime streaming HBO max, you should definitely start with Spirited Away. In this project of Miyazaki, he has truly unleashed everything he got without holding back. Spirited Away follows the story of a little girl who unintentionally ends up in a world meant for supernatural beings.
Now to save her parent's lives, she must pay her family's debts to peculiar and psychic places. Although the anime setting hasn't been done on a global level, you would still be on the edge of your seat throughout the anime. The dark anime streaming on HBO max crunchyroll mixes the impossible and real-world in inconceivable ways. In a nutshell, if you are looking for an adventure like Alice in Wonderland, Spirited Away is perfect for investing your time.
Grave Of The Fireflies (1998)
IMDb – 8.5
This item on the HBO max movie list is basically targeted towards a younger audience. With an exceptionally well-written script, "Hotaru no Haka" in Japanese has received various critical acclaim. Set in the uproarious times of World War II, the HBO max anime movie has wonderfully painted the picture of suffering two siblings had to undergo.
The protagonist Seita and his younger sister, Setsuko, have lost their mother and had to live with their aunt. However, the cruelty of the relatives forced the siblings to live on their own. With the aim to find food, the siblings wander around and eventually find refuge in an old, stinking bomb shelter. Over the course of time, the kids become weaker and weaker and finally die of malnutrition.
The aesthetic, emotional depiction of such a heart-wrenching story is what makes it stand out from other suggestions of HBO max movie list. It is one of the best movies on HBO max right now. The film is an excellent example of how anime can be a great place to find appealing emotional dramas. In short, the deep connections between the siblings and their miserable conditions will really make you feel attached to the characters. In the mood of watching something romantic? If yes, then watch the best romantic anime movies and series of all.
Mob Psycho 100 (2016)
IMDb – 8.5
Looking for a dark anime? Here it is. Mob Psycho 100 is one of the super amazing dark anime streaming on HBO max studio ghibli. The high school, named Shigeo Kageyama, possesses some psychic powers. At first, he and everyone around him are thrilled about the ability. However, soon he realizes that his power is a liability, and there are a number of dangers associated with it.
In order to execute control on his skills, Shigeo trains under a fake psychic, who uses his skills for pocket exchange. Now getting rid of evil spirits becomes part of Mob's daily, monotonous life. The psychic energy he brings into play is hardly the tip of an iceberg. Moreover, if his vast potential and emotions are ever run by Berserk, the devastating event may render him unrecognizable out and out.
In the time being, he uses his ability to impress his crush, Tsubomi, who soon gets bored of the same old tricks. Although the animation is unconventional in style, the show of psychic powers and spirit exorcisms is pretty impressive. Check out the best HBO max anime to know more.
Princess Mononoke (1997)
IMDb – 8.4
Talking about the best movies on HBO max right now, you can not ignore Princess Mononoke. Coming from Miyazaki's most significant films, this suggestion of HBO max studio ghibli is full of twists and unique dynamics. Although the theme is quite conventional, the anime movie has beautifully depicted the battle sequences with gorgeous animation.
The plot is about humankind's negative effect on nature. This item on the HBO max movie list pits man against animal and God in a scenario such that every one of the incredible characters is fighting for the same thing. Apart from the amazing characters, the movie has done true justification with the animation by displaying unsettling moments of infection and sickness.
Erased (2016)
IMDb – 8.4
Looking for a short but esteemed anime series for the break? Here is your deal. This HBO max anime is an unconventional nail biter which will keep you hooked up until the end. The 12 episode anime basically revolves around a kid named Satoru, who experienced a unique trait, "revival." This trait enables him to go back in time and prevent misfortunes.
One day, the kid accidentally leaps back in time for 18 years and finds a huge mystery waiting to be solved by him. On doing some research, he discovers that a serial kidnapper's actions may lead to his mother's death in the future. Realizing the depth of the interlinks between every event, Satoru forms several strategies to prevent his mother's death. The science-fiction anime on the HBO max studio ghibli list is brilliantly written and will certainly leave you baffled at the end of each episode.
The Tale of Princess Kaguya (2013)
IMDb – 8.0
It is one of the best movies on HBO max right now. This one is based on a Japanese Folk tale named "The Tale of Bamboo Cutter." It revolves around the story of a woodcutter who finds a baby girl in the forest. She is concealed in one of the bamboo plants, and he adopts her. The movie has a cute and classic fairytale touch, and unique animation derived from brush-stroke paintings with beautiful watercolor effects. It is one of the classic anime movies perfect for adding to your binge-watch list.
As the girl grows into a beautiful woman, she is driven by her yearning and depths of pain. Moreover, she is encouraged by her moral convictions. If you love Disney movies, you will definitely love this anime movie. It is one of the most expensive Japanese movies ever made.
Kabaneri Of The Iron Fortress (2016)
IMDb – 7.2
Are you crazy with AOT and want some more? Then my friend, Kabaneri Of The Iron fortress is the one for you. However, rather than Titans, this item of HBO max anime is full of zombies. The anime uses a steampunk approach to ward off the infectious zombies from humankind. The whole society is dead set to beat back the vile creatures and create a peaceful world. The typical anime plot revolves around the protagonist, Ikoma, a half-human, half-zombie who proves to be an asset to the whole of mankind.
Moreover, the hybrid human has learned to live with the contagious virus and is caught in the middle of humanity and the hideous monsters. If you are bored of long shonen like Dragon Ball Z and Naruto, still up for some action and gorgeous battle sequences, must try this HBO max anime. Cleverly plotted in an addictive 12 episodes, this dark anime streaming on studio ghibli HBO max is a must-watch for true manga fans. Want more zombie anime? Go through the best zombie anime to binge-watch.
Promare (2019)
IMDb – 7.1
If you like sci-fi movies, then this mecha anime is the perfect pick for you. It is one of the best movies on HBO right now. This anime on HBO max is amazing robot-fighting fun. However, it is also one of the deep movies that were released in the year 2019. The movie is a blend of new digital 3D animation and 2D animation, which makes it visually stunning. Another amazing thing about this HBO max anime is that it is politically relevant and emotionally resonant.
This movie is set in the future in which Galo Thymos is an idealistic but arrogant man. He fights against a group of arsonists named Mad Burnish. When he meets the leads of the group, Lio Fotia, he has to comfort all his assumptions related to everything he believes. This anime movie addresses the major issues on everything, including climate change and the rage that people feel due to living in a broken world.
Berserk (2016)
IMDb – 6.8
Fan of action fantasy anime? Then nothing can be a perfect choice than Berserk. It is an anime that is different from others on the HBO max anime list. Given the fact that it has been set in a fantasy domain, it involves fights with armor and swords instead of traditional fists combat. The action sequences are amazingly convincing. Moreover, the scenes involving superhuman fights never seem to defy gravity or the laws of physics.
If you are also a fan of fights involving weapons and bloodshed, this would be one of the best HBO max anime suggestions. Moreover, the wandering swordsman's staggering prowess is something you should not fail to acknowledge if you are also an admirer of action anime. When the professional mercenary, Guts, yield the sword heavier than himself, the true-to-life scene will definitely leave you open-mouthed, wondering, how does the man do that? So, hasten up and play this terrific action anime straight away.
Final Words
If you want a break from your everyday busy lives, then spend this weekend watching the best HBO max anime. These anime movies are full of entertainment and will allow you to explore the different aspects of life. HBO max anime is full of action, romance, and emotional drama and will take you on an emotional rollercoaster. Now, what are you waiting for? Have some fun this weekend watching the best anime on HBO. Do share your experience with us by dropping a comment.