HEALTHY LUNCH IDEAS FOR A DELICIOUS TWIST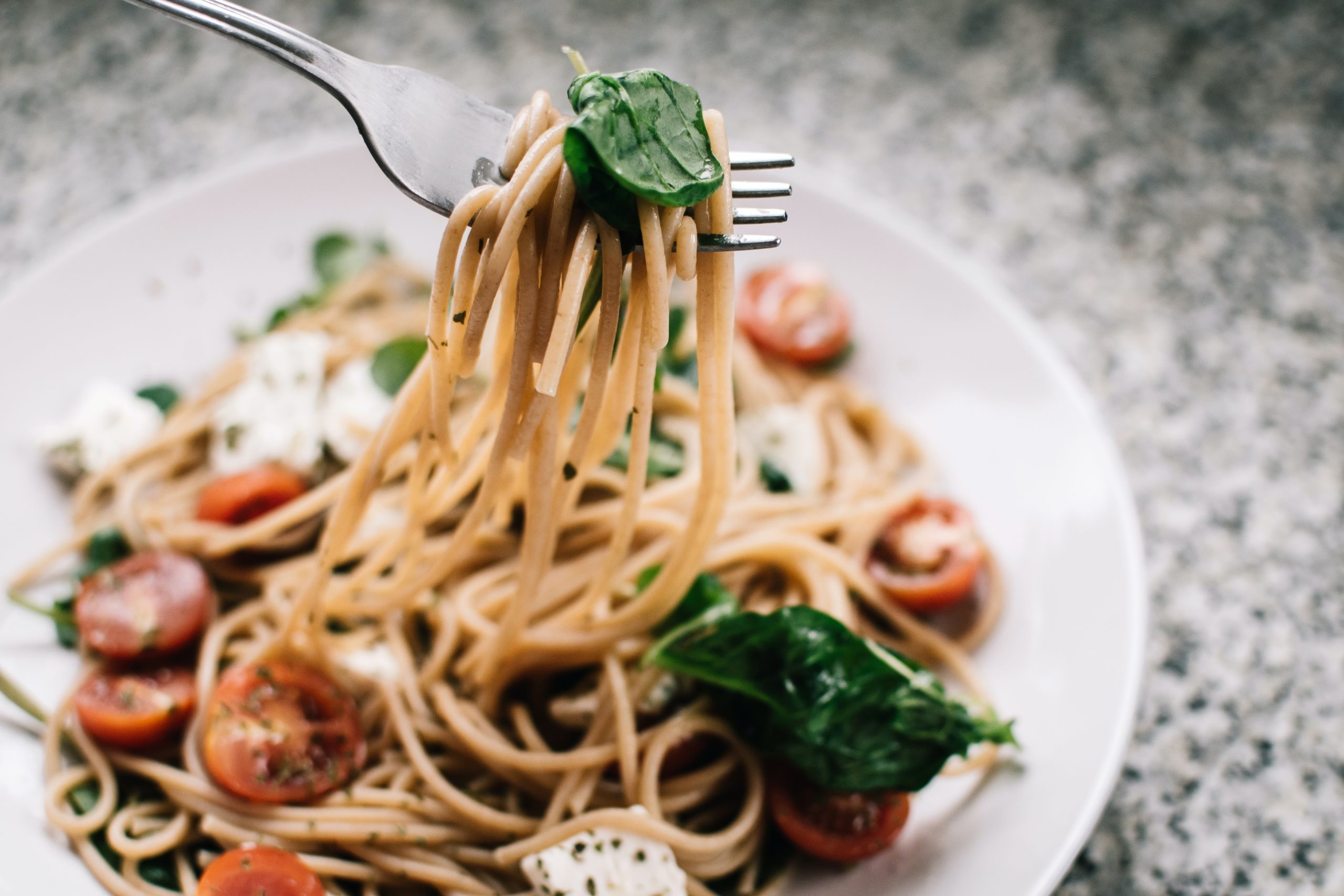 Bored of eating the same boring lunch salad every day? Why not get inspired with some amazing healthy lunch ideas? 
Who says a healthy lunch can only be a salad? We have some of the most popular healthy lunch recipes that are finger-licking good.
These healthy lunch options are easy to make and super quick and can be stored in the fridge to eat the next day.
Be ready to see many low-calorie, fiber, and protein-rich ingredients on our lunch menu, like chickpeas, avocado, and Tofu. This means these healthy lunch ideas are not only going to keep you full but also help in weight loss.
Get ready to mix up your midday meal routine with these amazing lunch recipes.
HEALTHY LUNCH IDEAS!
There is nothing better than nourishing our bodies with fresh and nutrient-dense food during a busy workweek. Here are some of the best healthy lunch ideas that are quick to make, easy, and vegan.
These delicious healthy lunch recipes will keep you full and energize you for the long day ahead. Pick out a few of these healthy lunch options and cook yourself some amazing food.
Fresh Spring Rolls with Peanut Sauce
These vegan spring rolls are the most healthy lunch ideas for kids as well as adults. You can make them at night and store them in the fridge as a packable lunch on the go.
Ingredients
Baked Tofu cut into strips.
Thai Peanut Sauce
8–10 Rice paper wrappers
One head leaf lettuce (green or red leaf)
One red or yellow bell pepper, sliced into strips
1 1/2 cups purple cabbage finely shredded
1 ½ cups carrots shredded
½ an English cucumber, sliced thinly with peels on
¼ cup fresh Thai/ regular basil leaves, torn
¼ cup fresh mint leaves, torn
optional additions or substitutions: avocado, daikon radish strips, grated radishes, grated beets, grated turnips, spicy greens like arugula, watercress, sprouts, or cooked vermicelli
Instructions
Prepare to fill: gather herbs, cut veggies and place them all on a cutting board close to the spring roll area.
Fill a large bowl with lukewarm water and keep it behind the rolling area.
Using water, wet the counter.
Before making vegetable rolls, first, do a test roll. Dip rice paper in the water (see instructions on the packet)
When slightly pliable, pull it and place it on the wet counter. If you feel that rice paper is still stiff, dip your hands in water and wet the rice paper until it softens up.
Place ¼ lettuce leaf in the front center of rice paper and leave 2-3 inches of space on each side.
Top the lettuce leaf with Tofu, veggies, and herbs. Wrap the roll firmly by tucking the insides. Place a seam on the wet cutting board side down and cover with a damp paper towel.
As this is your tester, take a look at the following points:
Is the roll falling apart? Then lower the soaking time. If the roll is not pliable, increase the soaking time.
Serve the rollover on a lettuce leaf-lined platter; this will prevent the rolls from sticking and give peanut sauce on the sides.
You can also store these vegan rolls for 3-4 days at home. Layer the rolls between damp paper towels and put them in a large baking dish. Now cover the tray with plastic wrap and put it into the refrigerator.
Read More- Low-Carb Soup Recipes For Keto Diet
Rainbow Chopped Salad
If you are looking for quick and easy-to-make healthy lunch ideas for weight loss, then this rainbow salad will become your favorite.
This salad is everything in a bowl, colorful, crunchy, and nutritious. Tossed with Greek yogurt dressing, this can be stored in the fridge for four days.
Ingredients
Salad
2 cups red cabbage
2 cups green cabbage
1 cup mixed yellow & red bell pepper
1 cup, 2 stalks celery
1 cup snap peas
1/4 cup red onion
15-ounce canned kidney beans, rinsed and drained
1 cup sharp cheddar cheese
a couple of shakes of salt
Dressing
1 cup greek yogurt (I use whole milk)
1/4 cup olive oil
1/4 cup lemon juice
One clove garlic, pressed or minced
1 teaspoon dijon mustard
One teaspoon soy sauce (optional)
1/4 teaspoon ground black pepper
1/2 teaspoon sea salt
1/2 cup parsley, chopped
1/2 cup fresh mixed herbs dill, chives, basil, mint, chopped
Read More- Chia Seed Recipes That Are Perfect For Breakfast To Dinner
Instructions
Make the salad
Chop bell peppers, cabbage, snap peas, celery in the same pieces about ½ inch. Mince red onions and dice the cheese into small-sized cubes.
Mix all these ingredients together, giving a couple of shakes, and sprinkle sea salt.
Make the dressing
Whisk olive oil, greek yogurt, garlic, lemon juice, soy sauce, dijon, salt, black peppers, mixed herbs, and chopped parsley to combine completely.
If you are serving the salad, immediately toss it with dressing.
If you plan to store it, keep salad and dressing separately and combine when you eat.
Moroccan Red Lentil Quinoa Soup
If you enjoy eating quinoa, then this nourishing and hearty Moroccan red lentil and quinoa soup will become your favorite of all healthy vegan lunch recipes.
This soup has an aromatic and flavourful taste and gets ready within 30 minutes when cooked in an Instant Pot. You can store it for the next 2-3 days.
Ingredients
Two tablespoons olive oil
one onion, diced
5–6 garlic cloves, chopped
3 carrots, diced
One red bell pepper, diced
1 poblano pepper, diced
one 14-ounce can of diced tomatoes
1 tsp cinnamon
1 1/2 teaspoon salt
1 tsp chili powder
2 tsp cumin
1 tsp coriander
1 tsp dried thyme (or add a few bay leaves)
1 tsp maple syrup
1/2 tsp turmeric
3/4 cup red lentils
1/4 cup quinoa
optional additions: 1/4 cup raisins
Garnish parsley, fresh cilantro, scallions or mint, lemon or lime, a drizzle of olive oil, or even sliced avocado.
Instructions
Set the instant pot on to saute function and heat oil. Add garlic and onion and cook for 3-4 minutes or until fragrant. Add bell pepper, carrots, poblano, and stir for 2 minutes.
Add diced tomato and broth. Now add cumin, salt, coriander, chili powder, turmeric, cinnamon, maple syrup, and thyme.
Stir in quinoa and red lentils. You would want to add more but do not. Give everything a good stir, and you can now toss ¼ cup raisins.
Set the pot to high pressure and cook soup for 5 minutes. Release the instant pot manually.
Adjust salt to taste and squeeze lemon to give a tangy acidic flavor. The stew keeps thickening as it sits longer.
You can serve it with herbs and radishes with a drizzle of olive oil.
Read More- Best Fall Dessert Recipes To Try This Season
Quick Vegan Chili
The best vegan chili loaded with beans and veggies. It is packed with nutrition and delicious taste. The vegan chili recipe is the best way to use all your stray veggies and enjoy a flavorsome lunch. You can serve this dish with zucchini bread.
Ingredients
1 large onion, diced
Two ribs celery, diced
2 carrots, diced
3 tablespoons chili powder
One bell pepper (red or yellow)diced
2 cups diced veggies -summer squash, zucchini, sweet potato, winter squash, parsnips
Six fat garlic cloves, chopped roughly
2 tsp coriander
¼ tsp chipotle powder
1 tablespoon cumin
3 ½ cups fresh tomatoes, diced
1 tsp kosher salt, divided
2 tsp dried oregano
⅛ tsp cinnamon
2–3 tsp soy sauce
3 x 14-ounce cans beans
2 tsp dark cocoa powder, or dark chocolate square (optional, but good!)
Garnishes – sour cream, avocado, cilantro, fresh tomatoes, grated cheese, a drizzle of olive oil
Instructions
Small carrots and onion diced and celery to be placed in a large, heavy-bottom pot on medium heat with olive oil.
Chop remaining veggies and garlic and add to pot. Season with salt and cook for 15 more minutes. Remember to keep stirring occasionally. Turn down the heat and let the pot get a little brown.
While the veggies are being cooked, line up the spices and rinse clean beans. Deice tomatoes and keep the juice aside.
When veggies become tender, add spices like oregano, cumin, coriander, chili powder, cinnamon, chipotle powder, and smoked paprika.
Toast all the spices for 1-2 minutes until fragrant.
Add diced tomato and juice along with beans and water.
Add salt and stir. Cover the pot with a lid and let the dish simmer on low heat for about 15 minutes.
Add chocolate and soy sauce. If using chocolate squares, let it melt.
Adjust soy as per the taste and depth you need.
Serve the quick vegan chili with diced avocado and fresh cilantro or even a dollop of sour cream with a drizzle of olive oil.
Summer Pasta Salad
Last but not least on our list of quick and easy healthy lunch ideas is this delicious summer pasta salad. With corn and zucchini tossed in to make a flavourful pasta keeping it gluten-free, vegan and addicting.
Ingredients
6 ounces rice noodles
2 medium zucchini, cut lengthwise
One red bell pepper, seeded and halved
½ an onion, cut into ½ inch wedges
1–2 ears of fresh corn shucked
oil, pepper, and salt for veggies
Garnish with cherry tomatoes, pepitas, lime wedges, cilantro leaves
Vegan Cilantro Pesto:
1 large bunch of cilantro and thin stems
Two fat garlic cloves
1–2 tablespoons chopped jalapeno
½ cup olive oil
⅓ cup pumpkin seeds
half teaspoon salt
¼ teaspoon pepper
½ teaspoon coriander ( optional)
½ teaspoon smoked paprika (optional)
One tablespoon lime zest
2 tablespoons lime juice
Instructions
Preheat the grill on medium heat and boil water to cook rice noodles.
Prepare veggies, spray olive oil and sprinkle pepper and salt.
Pour hot boiling water over rice noodles and let them cook for 3 minutes. Drain water and rinse the noodles in cold water. Keep it aside.
Put the veggies on the grill and cook on low to medium heat. Cover the lid and cook cilantro pesto. Keep checking veggies every 5 minutes.
Place jalapeno, garlic, and cilantro in a food processor and pulse everything to chop finely.
Add all the remaining ingredients and pulse everything to make a smooth paste.
Make sure your cilantro pesto is loose enough to toss perfectly in a salad.
Once all the veggies are cooked, cut them into small pieces.
Give a final cool water rinse to the pasta.
Add veggies and cilantro pesto with some more salt sprinkle to taste.
Adjust salt, lime, and heat as per your preference.
Add a pinch of chili flakes, chipotle pepper, and finely chopped jalapeno to add more heat.
Place everything on a serving bowl or platter topped with halved cherry tomatoes. Sprinkle more cilantro leaves and pepitas. Serve the pesto with lime wedges on the side.
Read More- Best Vegan Jackfruit Recipes To Try This Season
Final Words:
Having a healthy lunch that also tastes delicious is the best thing that could happen on a busy workday. These healthy lunch ideas and delicious recipes are perfect for a family meal, from colorful salads to healthy vegan rolls.