Healthy and Easy To Make Pregnancy Snacks To Curb Hunger Pangs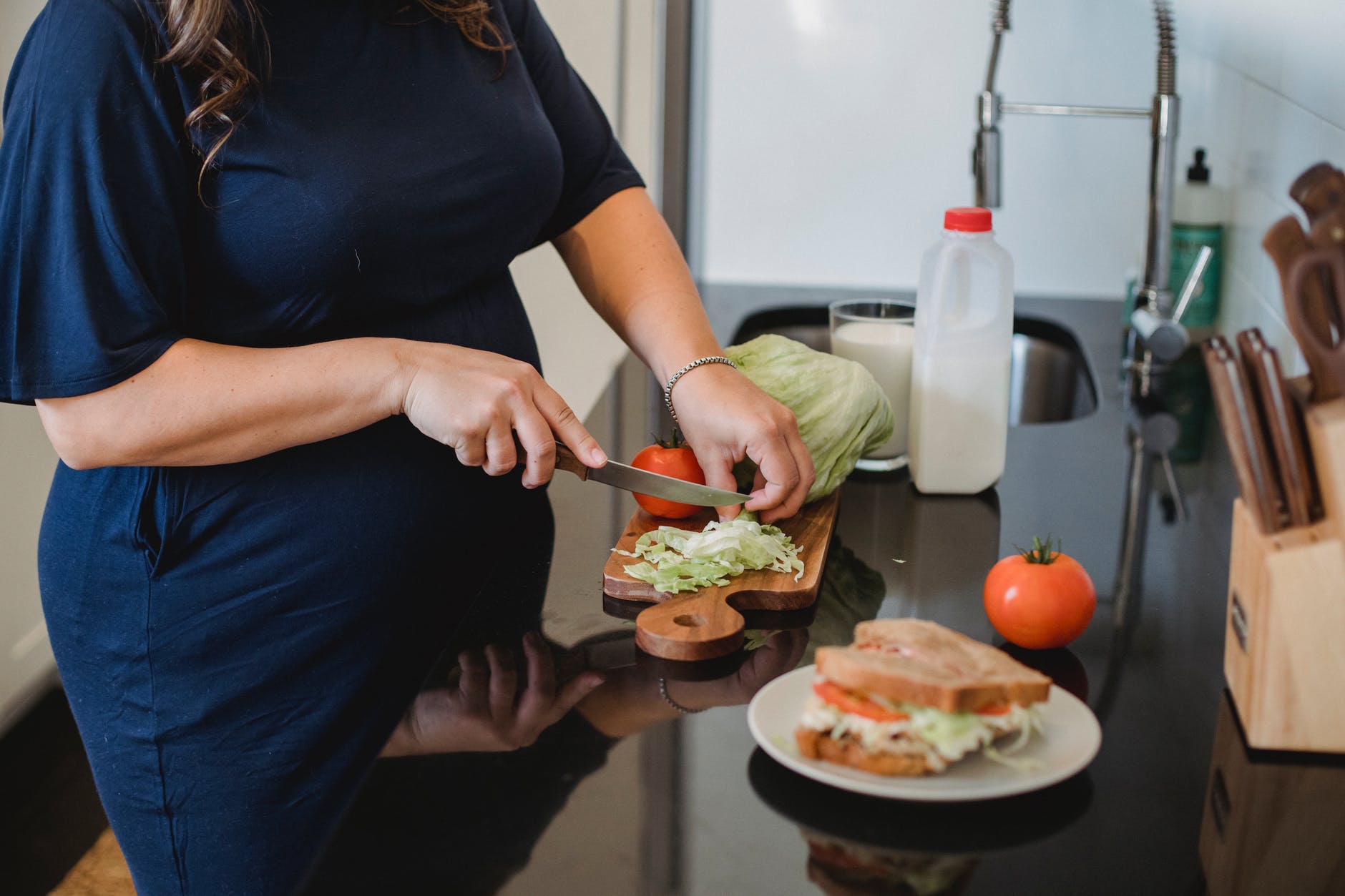 Finding the motivation to cook food during pregnancy can be difficult and overwhelming because of varied smells and textures. This is why we have come with some healthy pregnancy snacks that are ready to eat within a few minutes, whereas some do not require cooking.
Hunger kicks in almost all the time during pregnancy, and providing healthy and adequate nutrition to the unborn baby is a must. Every pregnant woman has different needs when it comes to food, but in general, three meals in a day plus two snacks that provide energy, protein, nutrients are a must.
Here are the best, yummy and nutritious snacks for pregnancy that will curb your hunger and provide the nutrients your body needs. All the below-mentioned snacks are rich in fiber, protein, vitamins, folate, Omega-3, antioxidants, healthy fats, and iron.
No-cook Pregnancy Snacks List
Pregnancy fatigue can get weary, and the idea of cooking something does not feel quite right. Here are some healthy pregnancy snacks that do not require cooking.
Peanut butter pears
One pear
2 tsp. peanut butter
1 tsp. chia seeds
Cut a pear into half and core each of the halves.
Put a Spoonful of peanut butter into each half and top it with chia seeds to finish.
Fun Fact:-Chia seeds are a good source of fiber and magnesium that keeps the body healthy by maintaining blood pressure and nerve function.
Cheese and crackers
There is plenty of healthy pregnancy snacks option when it comes to cheese and crackers. You can choose any cracker that you like, such as Saltines, Triscuits, Whole wheat, whole grain, and flax crackers. Saltines are effective for treating nausea during pregnancy but will not help in making you feel full. Also, cheese is a good source of phosphorus, Zinc, and calcium. It is high in fat and protein content that will help in keeping you satiated in between the meals.
Sliced vegetables and hummus
Slices vegetables make the best snacks for pregnancy. Vegetables like cucumbers, peppers, carrots, radishes, and celery are loaded with minerals, vitamins, and antioxidants that help in promoting a healthy pregnancy. Hummus and veggies are both good sources of fiber that promote digestive health and feed good gut bacteria.
Frozen grapes and berries
Berries and grapes are loaded with many nutrients like Vitamin K and Vitamin C antioxidants. You pair these sweet frozen treats with healthy fat and protein sources like almonds to make a fulfilling pregnancy food or snacks.
Yogurt
Protein, calcium, and probiotics make yogurt a perfect choice for healthy pregnancy snacks. Choose high protein- unsweetened Greek yogurt and mix in your favorite fruits, seeds, nuts, granola, or unsweetened coconut to add extra flavors.
Cottage cheese
Cottage cheese is one of the best snacks for pregnancy. It is packed with protein and calcium and can be eaten as a savory and sweet treat, depending on the mood. You can eat cottage cheese with sliced tomatoes, bagel seasoning, and a few crackers. You can even top it on the whole wheat toast, banana slices, and honey drizzle.
Pregnancy Snacks to prep ahead
There are plenty of snacks for pregnant women that need a little prep beforehand. Stock up on these snacks to grab whenever hunger strikes.
Fruit & yogurt parfaits
6 oz. Greek yogurt
1/3 cup old-fashioned oats (raw)
1 tsp. chia seeds
2 tbsp. milk, any kind
1 cup frozen mixed fruit and berries
Direction
Stir oats, yogurt, milk, and chia seeds in a bowl.
Put half the mixture into a mason jar and top it with frozen berries and fruits.
Now put remaining berries and yogurt.
Keep this in the refrigerator overnight. You can even store it for three days max.
Hard-boiled eggs
Another perfect healthy pregnancy snack option is hard-boiled eggs. Eggs are a good source of healthy fats, protein, selenium, Zinc, iron, Vitamin D, B-12, AND B-6.
Chicken breast cubes
Chicken breasts make great snacks for pregnant women to provide a few day's worths of snack boxes if you eat meat. You can pair it with lettuce, tomatoes, and tzatziki in one bowl and then combine it with cheese, black beans, and tortilla to make a quesadilla. If you do not want anything fancy, simply pair it with fruit or nuts for a quick on-the-go bite.
Satisfying on-the-go snacks
Pregnancy does not mean laying on the bed all day, you have so many errands to run, and if you already have kids, there is so much work on hand; therefore, having simple on-the-go pregnancy snacks sounds like a great idea.
Apple slices and cheese
"An apple a day keeps the doctor away," we all grew up hearing this saying. Apples are a good source of fiber, vitamin C, and polyphenols. These have numerous benefits to health. You can balance the sweetness of the apple by adding cheese slices.
Pumpkin seeds
Pumpkin seeds are loaded with protein and make the best on-the-go snacks for pregnancy. These are rich in potassium, magnesium, manganese, and Zinc.
Baby carrots
Carrots are rich in fiber, beta carotene, potassium, vitamin K1, and antioxidants. You can pair baby carrots with guacamole, hummus, or Greek yogurt to make it a fulfilling snack for pregnant women.
Trail mix
Trail mix is the best snacking option whether you are pregnant or not. It is super versatile and filling at the same time. Combine your favorite seeds and nuts with dried fruits and unsweetened coconuts.
String cheese
Another great healthy option for pregnancy snacks is string cheese. These are high in protein and nutrients and are already ready to eat.
Read More:– Best And Easy Home Pregnancy Test For The Good News
Snacks for pregnancy nausea strikes
If you have been dealing with a lot of morning sickness lately, finding something appetizing may not be easy. Make sure to eat a small amount regularly and drink lots of water to relieve nausea. Check out some of the pregnancy snacks to combat nausea.
Ginger
Ginger is a long known remedy for treating nausea, hypertension, migraines, and even arthritis. So, next time when you feel nauseous, chew ginger, ginger snaps, or even ginger dressing on a lettuce salad. You can even try ginger tea.
Protein-rich snacks
Eating foods that are low on carbs and high in protein can help in relieving nausea during pregnancy. Some examples of bland protein foods are eggs and chicken breast.
whole-grain bread, Saltines, and pretzels
The snack options are free of strong odors and have the right amount of crunch that will help to settle a queasy tummy within a few minutes. Make sure to eat a small amount frequently.
Snacks to alleviate heartburn
Heartburn can increase during pregnancy, and eating spicy, acidic, and fatty food can make it even worse, try out these healthy pregnancy snacks to relieve the acidity.
Roasted edamame
1 (12-oz.) package frozen shelled edamame (green soybeans)
1 tbsp. olive oil
1/4 cup grated Parmesan cheese
One pinch of salt and pepper to taste
Directions
Preheat oven at 400 degrees F
Use a colander to rinse edamame under cold water. Drain excess water.
Spread the edamame beans across the baking sheet and drizzle olive oil all over.
Sprinkle some cheese, salt, and pepper on top and bake it for 15 minutes until it gets crispy and golden.
Sunflower seeds
Sunflowers are a good source of Vitamin E, a great antioxidant that helps to soothe heartburn.
Smoothie
Consume a hearty and fulfilling berry and oatmeal smoothie to add a nutritional boost to your diet while soothing heartburn with oats and bananas.
For gestational diabetes
Pregnant women who suffer from gestational diabetes have to be extra careful about choosing the right foods to optimize blood sugar levels. Certain foods can help regulate blood sugar and are also rich in fiber and protein at the same time.
Avoid consuming beverages and foods that are high in added sugar like soda and candy to maintain healthy sugar levels.
Crunchy roasted chickpeas
1 15-oz. can of chickpeas
1/2 tsp. ground cumin
half tsp. smoked paprika
1/2 tsp. garlic powder
1/4 tsp. onion powder
one-fourth tsp. ground coriander
1/2 tsp. sea salt
1/4 tsp. freshly ground black pepper
1/2 to 1 tbsp. olive oil
Directions;
Preheat the oven at 400 degrees F; meanwhile, ready a baking sheet by spraying non-stick spray. Keep it aside.
Rinse the chickpeas thoroughly and dry out the water.
Take a small bowl, mix paprika, cumin, sea salt, garlic powder, pepper, onion powder and keep it aside.
Bake the chickpeas in the oven for 15 minutes; when done, take them out and drizzle ½ tbsp. Olive oil all over the chickpeas and stir until they are nicely coated.
Add spices and stir to coat. Bake it for 10 minutes and stir again.
Return the chickpeas to the oven again and bake them for 5-10 minutes until you get the desired crispiness.
Turn off the oven and let the chickpeas cool until they have achieved maximum crispiness.
You can enjoy this tasty pregnancy snack alone; toss it over salad and grilled shrimp for a light-hearted and protein-rich meal.
Fresh fruit
It's time to satisfy your sweet cravings by adding some fresh fruits on your plate paired with protein to regulate blood sugar levels. Add some banana slices topped with berries and peanut butter with Greek Yogurt.
Tuna-stuffed avocado
Avocados are a good source of magnesium and fiber, and both these nutrients help in controlling blood sugar levels. Stuff half avocado with tuna to make protein-rich satisfying snacks for pregnant women.
Snacks to curb late-night cravings
Nuts
Nuts are rich in protein, healthy fats, minerals, fiber, and vitamins. However, keep a check on overeating and limit it to only a handful of nuts.
Soup or oatmeal
Consuming a warm snack mid-night can help induce sleep in no time. Heat a low sodium soup or make a fresh oatmeal bowl topped with fresh fruits. This protein and fiber-rich snack will keep you full until the next morning.
Melon
Instead of reaching out to that tub of chocolate ice cream, if you have a sweet craving, indulge yourself in fresh melon. Watermelon is a powerhouse of antioxidants like beta-carotene and lycopene, as well as potassium and Vitamin C. Get creative and make yourself a watermelon and lime pop for the next time you have a sweet tooth.
Final Words:
The kind of diet you follow during your pregnancy has a major influence on the little one's health as well as your own. Eating healthy pregnancy snacks will help provide a nutritional boost and keep a check on hunger pangs. Eating right pregnancy food will help develop your baby's healthy development, prevent preterm birth, keep your mind and body fueled, fight headaches, nausea, and irritability.