Best Hedgehog Bedding Options For Your Little Pet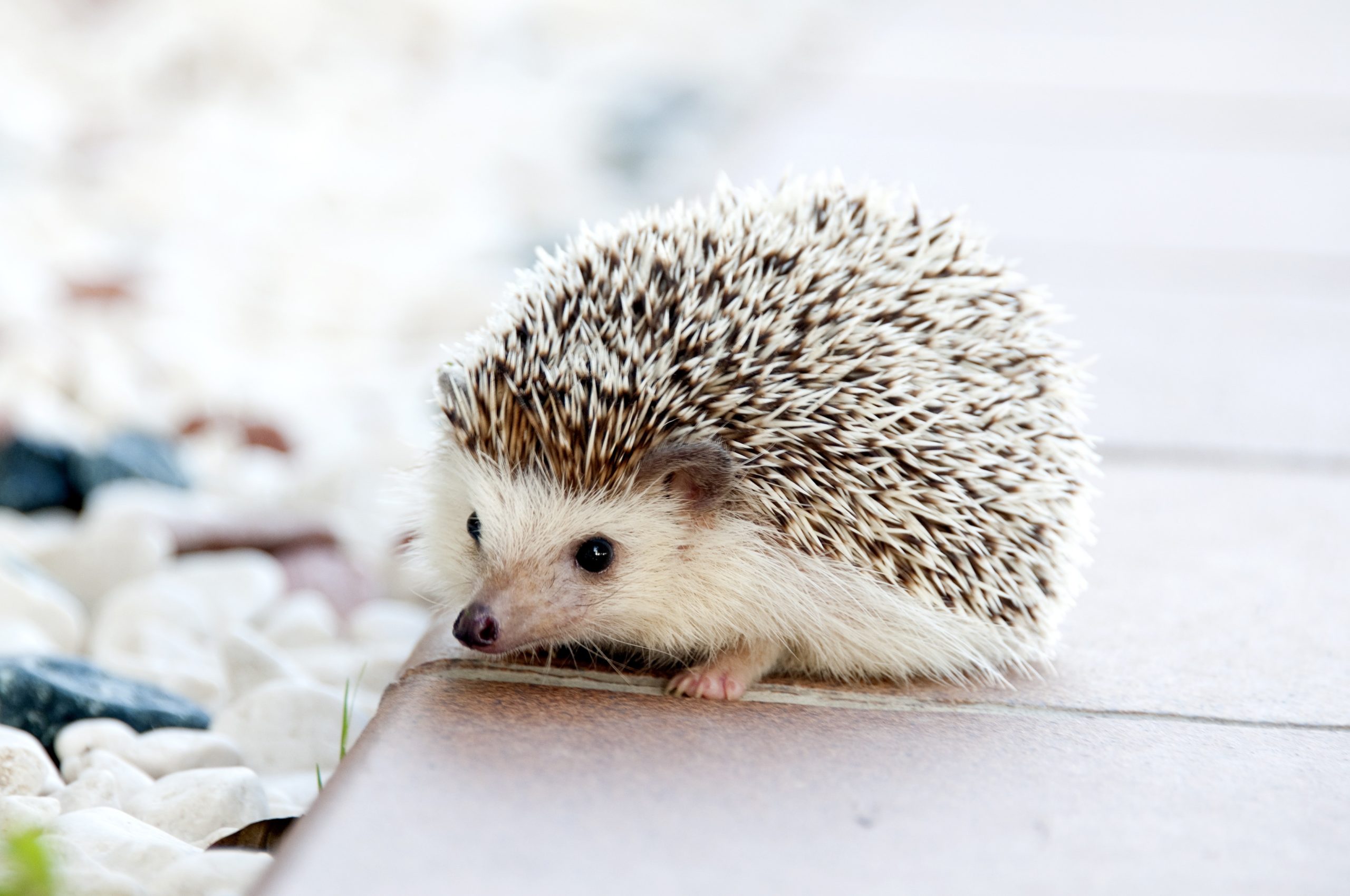 Pet hedgehogs make a special pet, but they share the same care requirements as a rat or guinea pig. There are certain hedgehog bedding requirements that you need to follow when it comes to setting up a proper enclosure of the hedgehog. There are a lot of hedgehog bedding options available in the market to pick from, and some are better than others. But how to find the right one for your pet hedgehog?
This list covers the most variety of hedge beds that you will see in pet bedding options. Our guide will help you make the right decision for your hedgehog.
Paper Hedgehog Bedding Options
CareFresh Ultra – Healthy Pet
This hedgehog bed is great for your pet for many reasons. This bedding is soft and absorbent as it is made of recycled paper, which is not dusty at all.
People who like to have colored pet beds will like this option as it is available in plenty of fun colors. Your hedgehog will love to snuggle and curl up in this soft bedding; however, there is one downside to it. As the bedding is lightweight and soft, it gets stuck into the spine of the hedgehog, especially when it is wet from a bath.
Paper Shavings Animal Bedding – Applegate Insulation
Another great hedgehog variant is this Paper shaving bed from Applegate Insulation. It is an absorbent, soft, and cost-effective hedgehog bed option to try. It can be packed into blocks and expands into huge bedding, which generously spreads into your hedgehog house. It is very lightweight, so it can be kicked around easily. Also, it is made of recycled paper directories and publishing company material. However, it shares the same concern as the former. There are chances that it may get stuck into the hedgehog spines.
This Clean $ Cozy bedding by Kaytee is similar to CareFresh Ultra but cheaper, lighter, softer, and less absorbent. Depending on what you are looking for in bedding, you may or may not like it as compared to other competitor's products. There are many other similar companies with similar paper bedding to Kaytee.
Cell-Sorb Plus – Estes' Co.
This is a compact paper hedgehog bedding that expands when it gets wet. It is not very soft but is very absorbent. Some pet owners and stores prefer this bedding because it is not as lightweight and fluffy as other soft paper bedding options.
Fresh World Bedding – SunSeed
Fluffy, soft bedding containing soda can help in controlling odor, and this is what Fresh World bedding does. It is made of recycled newspapers.
Read More- Best New Puppy Essentials For Your New Member
Wood Bedding For Hedgehog
Kaytee Soft Granule Blend
This wood fiber bedding has small little pellets. It is softer and very absorbent than many other wood hedgehog bedding options.
Aspen is a very fine wood bedding. Pet owners like this one for its aroma and absorbency in addition to the pocket-friendly price. The only downside to Aspen is the dustiness and that it sticks to almost everything like a hedgehog's blanket. If you are looking for cheap bedding options, then Aspen will be a great pick for you.
Pine shaving is a classing pet bedding for small pets. However, it is not right for all small pets. Wood shavings are not very absorbent, and pine oils can cause health problems in your hedgehog and can even cut their delicate and tiny feet. Therefore it will be best to avoid wood bedding altogether.
Fabric Bedding Options for Hedgehogs
Most hedgehog owners like to buy fabrics like pillowcases, fleece, or towels that can be used in their enclosure for hiding. Not only does the fabric absorb liquid, but it can be washed and reused and is available in every pattern and color.
Fabric pieces are a popular pick as it helps in handling the hedgehog and also provides some protection from the prickly spines.
Corn Cob Bedding
Corn Cob hedgehog bedding is an inexpensive option with great absorbency. However, it does not have an odor control feature and is not as soft as other options on this list. You need to monitor the corn cob for any signs of mold growth, and this is why it is not the best option for a hedgehog bed.
Final Words:
Manufacturers of pet bedding keep coming up with new varieties every day. Choosing the best hedgehog bedding, in this case, becomes a little tricky. To find the right hedgehog bed, you need to decide what is important to you. The cost? Odor? Absorbency? Or availability? You can take help from this guide to pick the right type of small pet bedding. If you find this article useful, do not forget to leave a comment below.