Everything You Need To Know About Hocus Pocus 2 Release Date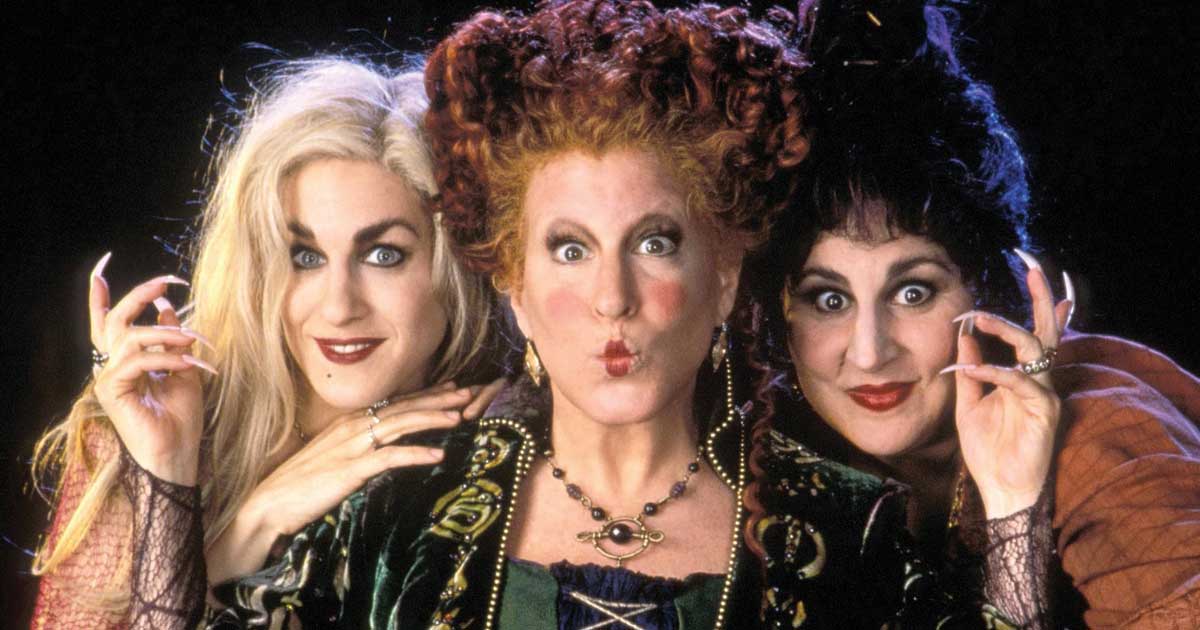 Hocus Pocus is a classic kids movie from 1993 that is getting a sequel on the ott platform Disney+. In this article, we will share about Hocus Pocus 2 release date, story details, and cast. This movie was directed by Kenny Ortega, Hocus Pocus cast by Sarah Jessica Parker, Kathy Najimy, and Bette Midler as the Sanderson sisters. These three witches were burned in the 17th century.
In October 2019, the news was released that Hocus Pocus 2 will be the sequel to the original movie Hocus Pocus and this movie will be shown on Disney+ rather than freeform. So, now Hocus Pocus 2 is officially happening, we will share everything about Hocus Pocus 2 release date, trailer, and cast.
Hocus Pocus 2 Release Date
Fans are eager to watch Hocus Pocus 2; however, movie development is slow-going. The updates on the sequel of this movie have been given over the past years, and the producers have finally confirmed the advancements in the production. The Hocus Pocus 2 is rumored to take place in 2021. However, the cast and crew have publicly shared that Hocus Pocus 2 is going to be released in 2022. Hocus Pocus 2 is likely to debut in the Halloween season and be released on Disney+.
Hocus Pocus 2 Cast
When the news released the sequel of Hocus Pocus is coming instead of a reboot, then the Hocus Pocus fans suddenly asking about whether Sarah Jessica Parker, Kathy Najimy, and Bette Midler will be returning. The actress has been confirmed that they will be doing their beloved roles as Sarah, Mary, and Winnie. This movie also has some feature appearances by some more familiar faces like Thora Burch, Omri Katz, Doug Jones, and Vinessa Shaw. Hocus Pocus 2 also introduce some new characters for this movie.
Hocus Pocus 2 Plot
The story for Hocus Pocus 2 is kept hidden, while only the overview of the sequel has been shared. It is highly anticipated that this sequel will follow the footsteps o the famous Hocus Pocus title, featuring three young women who make the same mistake. These three women bring back the Sanderson sisters to the modern-day, where these witches cause problems by feasting on the souls of children. So, these three young sisters take the responsibility to stop Sanderson Sisters.
Frequently Asked Questions
Where can I watch Hocus Pocus 2?
Hocus Pocus is only available on Disney+. The Hocus Pocus 2 will be released in 2022 on Disney+.
Are Sanderson sisters real?
Mary, Winfred, and Sarah Sanderson, you may know them as witch Sanderson sisters from the classic movie Hocus Pocus from 1993. However, they are actually real people that the film was loosely based on.
Where was hocus pocus filmed?
Hocus Pocus was filmed on the set of Salem, Massachusetts. Most of the scenes were shot on the sound stage in California. However, mostly it was shot in Marblehead and Salem, Massachusetts.
Did they remake hocus pocus?
Disney+ has announced that the Hocus pocus 2 is in work and will release soon on the Disney+. The director Adam Shankman and Kenny Ortega of Hocus Pocus is directing the sequel, according to the news.
Who is the new cast of Hocus Pocus 2?
Kathy Najimy, Sarah Jessica Parker, and Bette Midler are confirmed to return in Hocus Pocus 2 as Mary Sanderson, Sara Sanderson, and Winifred Sanderson.