Best Hot Sauce Subscription Box Plans For Sauce Lovers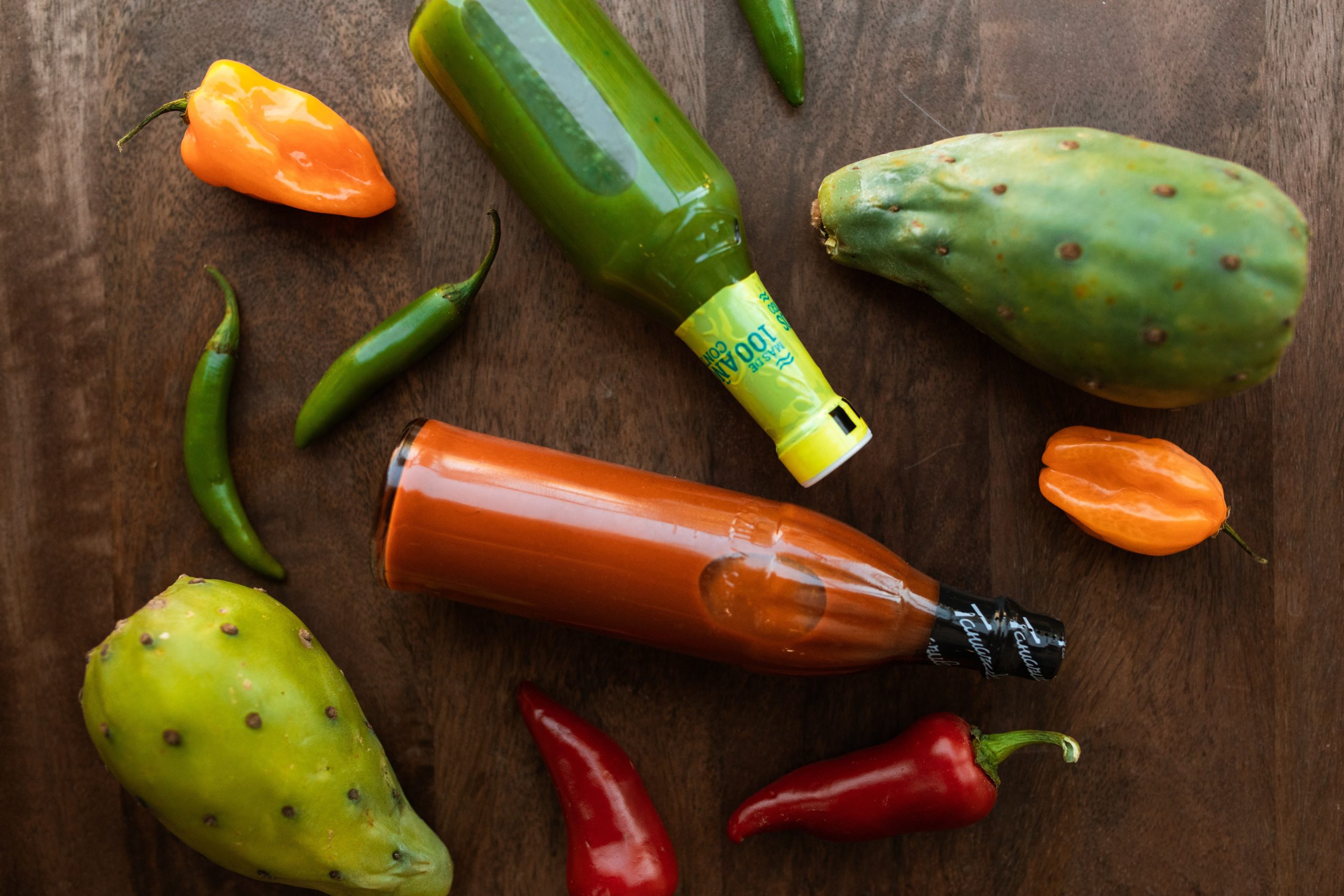 If you are a barbeque fan, then you must enjoy a good hot sauce. Did you know there are tons of hot sauce subscription plans where you can get your hands on some of the best hot sauces from around the world? In this article, we will talk about the best hot sauce subscription box that is a must-try for every sauce lover out there.
Hot sauce is becoming the new kitchen staple alongside other condiments like mayonnaise and ketchup. There are numerous versions of hot sauce available in the market ranging from mild to tear-inducing spice levels. These hot sauces can be used in every meal throughout the day. You can even use them raw for cooking meals and add a slightly different flavor.
This list features some of the most popular and unique hot sauce subscription platforms that are worth stocking in your kitchen.
Best Hot Sauce Subscription:
Check out these delicious and fiery hot sauce subscriptions to have ready-to-use sauce stock always.
Fuego Box
Fuego Box is a South California hot sauce subscription box offering sauces from more than 100 brands. You can buy the sauce from an online portal and filter your choice by spice level, brand, pepper, chili, or la carte hot sauce selection. You can even sign up for their hot sauce of the month club to get a new variety of sauces delivered to you monthly or quarterly.
Fuego Box carried small batches of hot sauce from all around the world. Their hot sauce selection focuses on the right balance of heat and flavor. They have different subscription plans, including an option of one bottle per month ($17.95 per box) and three hot sauce bottles every month or quarterly ($29.95 per box). Their third subscription plan is called the Pain Seeker, which contains two bottles of super-hot sauce in every delivery, which costs $27.95 per box.
Fuego hot sauce subscription box comes with a free shipping offer. You can also buy their gift subscriptions for 1 month, 3 months, or one year.
Read More- Delicious Recipes Using Egg Yolk 
Truff
Truff is unlike any other hot sauce you may have ever tasted. These are unexpectedly delicious. This unique hot sauce has received high praises from hot sauce lovers and even renowned chefs. Truff is available in loads of varieties, but all of them are made with truffle oil and ripe chili peppers.
Each hot sauce sample gives a unique spin of spice blends like coriander, cumin, and a light sweet flavor of agave. Their hot sauce ingredient blend is one of a kind, and it adds a pop of luxury self-indulgence along with sweet heat.
Truff tastes are delicious, with almost everything from a fancy seafood dinner to grilled cheese and even fancy seafood dinner. However, what tastes really amazing is with brunch as eggs and truffles make a classic combination. Uplift the taste of your smoked salmon eggs and scrambled eggs to the next level with Truff hot sauce subscription box.
You can find both mild and extra hot versions of every sauce at a discounted price in your subscription. Their hot sauce subscription box includes an option for one, two, three, or six sauce bottles for every two weeks or every month or every two months.
The larger your order is, the bigger the discount you will get. The best part about Truff is they offer international shipping options as well.
Read More- All About Soy Sauce Nutrition Facts, Benefits, and Health Risks 
Heat Hot Sauce Shop
This is another California-based company; Heat Hot Sauce Shop delivers artisan hot sauces to their customers' doorstep every month. Their hot sauce of the month club subscription has options to choose from Mild Or Medium, Classic, and Extra Hot sauces.
A single hot sauce bottle subscription is for $15, which contains Mild and Classic variants. Extra hot sauce is for $17.
At each level, you can increase upto a three-bottle subscription which is greater value for money. Their hot sauce subscription box is delivered either every month or quarterly. Every bottle comes with a tasting note card. They not only offer free shipping on the subscription plans but also on every online shopping.
You can choose from more than 400 hot sauces from different places in the world. Some of them are local favorites from the San Francisco Bay Area. If you subscribe, you will also get an early release of new sauces as long as some bonus items on the first shipment.
Bespoke Post
If you like buying a hot sauce sampler, Bespoke Post is the best shopping platform. Bespoke Post offers unique lifestyle products packed in theme boxes available for both single purchases as well as monthly hot sauce sampler subscriptions.
Club members receive six sauce bottles each of 5-6 ounces for $45 per month. You can preview what you will receive in your box every month and make swaps or modifications and even skip it altogether.
Read More- Instant Pot Soup Recipes To Get Cozy 
Armadillo Pepper
If you are in search of the perfect gift for your food-loving family member or friend, then Armadillo Pepper is the best choice. Armadillo Pepper is both a barbecue and hot sauce platform which offers two hot sauces of the month featuring award-winning hot sauces.
When you sign up for the Hot Sauce of The Month Club, you get to choose from one or two hot sauces every month.
If you don't find hot sauce hot enough for you, then the Super Hot versions of the Hot Sauce of the Month Club are meant for you. It includes some of the hottest chili pepper from around the world as the primary ingredient.
Armadillo Pepper requires the customers to make a prepayment for a specific period of time (3,6 or 12 months). Their subscription plans start from $80 for three months which includes two bottles in every delivery, and more than $300 for one year of two bottles every month.
Although you have to make a complete prepayment before you get your delivery, you can cancel your plan anytime you want and will receive a full refund if you are not satisfied. Armadillo Pepper subscription plans do not auto-renew, which makes it an ideal gift.
Final Words:
From the vast range of hot sauce options available in the market, this list comprises the platforms that feature the best artisanal small sauce batches. Some of them are less known, but all of them are made of clean and natural ingredients that can be paired with a wide range of cuisines.
Each of these hot sauce brands is unique in some way. For instance, Truff features decadent hot sauce varieties while Armadillo Pepper delivers hot sauce made with the spiciest pepper in the world.
Hot Hot Sauce Shop and Fuego offer a wide range of hot sauces with customizable subscriptions. Bespoke offers six-packs of hot sauce every month for people who like getting hot sauce samples. In making this list of best hot sauce subscriptions, we have also taken into consideration the pricing and customer views.