How Long Does It Take to Notice Weight Loss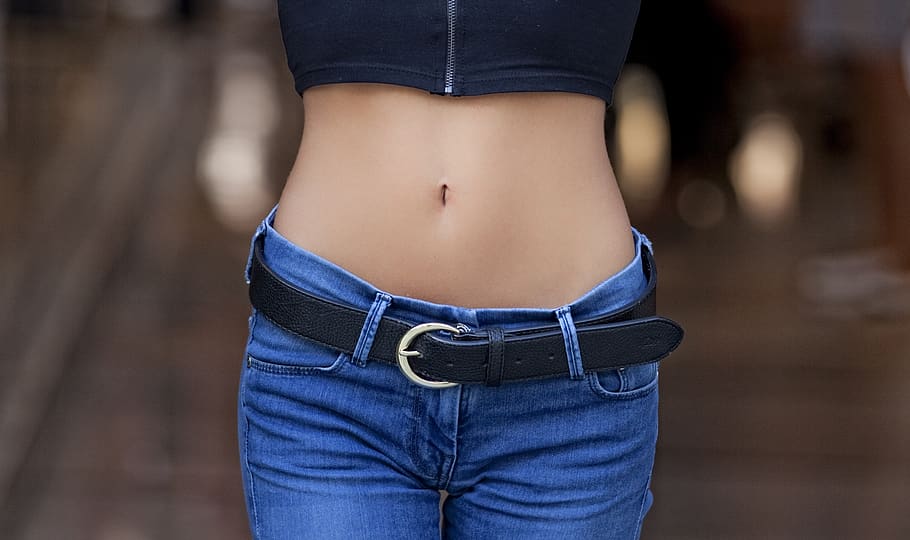 The time it requires to notice weight loss for you and others can vary from person to person. Varied factors like eating plan, starting size, and carb intake affect the signs of weight loss. Usually, people can notice a change in a week or two if they follow their plan strictly. 
How Soon Weight Loss Becomes Noticeable
If you are thinking about how long it takes to lose weight, then let me tell you one thing there is no direct answer to the question. A wide range of factors is responsible for how long it would take to notice results. Here are some reasons due to which the results can differ. 
Diet
Certain diet plans are designed to involve a beginning phase that leads to accelerated weight loss. Some weight loss programs lose great weight in the initial phase due to more food restrictions. In these programs, you can lose five pounds or even more during the initial phase, which in turn leads to noticing weight loss sooner. 
Carb Intake
Restriction to carbohydrate intake can help you in quick water loss. When you consume carbohydrates, your body requires more water to store the carbohydrates. When you reduce carbohydrate consumption, you lose the water required to store it. In many cases, loss of water weight can help you notice a difference between your clothing sizes. However, there is a difference between losing water weight and losing fat. 
Starting Size
Your starting size plays a vital role in how soon weight loss will become noticeable. For instance, if you fall into the range of obese on the body mass index, it is not difficult for your weight to change around 20 pounds in a day. However, even that much weight fluctuation might not be remarkably noticeable.
On the other hand, if you have a lower BMI and a small body, then losing 20 pounds can reflect distinctive signs of weight loss. When you have a large body size initially, you are more likely to lose more weight rapidly, especially during the initial days in your program. 
Weigh-In Frequency
If you weigh yourself less often, you are more likely to notice big changes in your weight on the scale. This is because if you weigh yourself once a week, your total weight will show the total weight and number of pounds that you have lost in the past seven days. 
On the other hand, if you weigh yourself regularly, you would notice poor weight loss results due to small changes, making you feel that you are losing weight slowly.  
How Long Does it Take to Change Clothing Size?
Now you must be thinking how long until my clothing size changes? Many people who work hard to lose weight desperately wait for the day when they go to the clothing store and fit into smaller clothes. This moment feels like the hard work has finally given remarkable results. 
So, now the question is, how long does it take for clothing size to change? Again, it varies completely, and height plays a remarkable role. 
 If you are a person of 5 feet height, losing a ten-pound weight might mean losing around 10% of your total body weight. This amount of loss in body weight can help you change your clothing size. However, if you are tall, losing ten pounds of weight might not change your clothing size.
Sample Timeline for Noticeable Weight Loss
You need to understand that the small body and new clothing size result from weight loss that you are likely to notice if you follow a strict plan. Here is a sample timeline for noticeable weight loss. 
Week One – During this week, most people started noticing some changes on the scale. You might feel better but might not notice major changes. 
Week Two – In week two, you would start noticing changes in the looks of your body, and you might also feel different and good. You will feel that exercises are easier. In addition to this, your clothes would also start feeling looser. 
Week Three – The third week is the time when you start feeling momentum in the journey of your weight loss. If you follow your plan properly and consistently, your body will respond properly. It will make you feel like you are succeeding in your weight loss journey. 
Week Four – It is possible that by this time, you would lose enough weight to opt for a different style of clothing. 
After Week Four – By this time, you would get used to your dieting plan, and it will start feeling normal. To maintain weight, you would begin returning to an adjusted plan of eating based on the weight you are planning to lose. 
In your weight loss journey, you should seek results after a few weeks of exercising and dieting; however, you should be patient and kind with yourself. Every person's body is unique; based on that, the rate of your weight loss might also differ. All you need to do is stay consistent and follow your plan strictly. Keep reminding yourself of the benefits of maintaining a healthy weight; it will help you stay motivated.